In late July, Lynne was cooped up with a cold for a few days.
She was so bored, so stir crazy, that she offered to help a friend paint his living room.
The friend had spread newspapers across his floors, taping them to the baseboards.
Because Lynne didn't feel well, she offered to do the trim. That way, she could save a little energy by painting from her knees.
As she brushed away, hoping the paint fumes would clear her sinuses, she looked down.
There, on the floor, was a face from her past, a face she had tried to forget.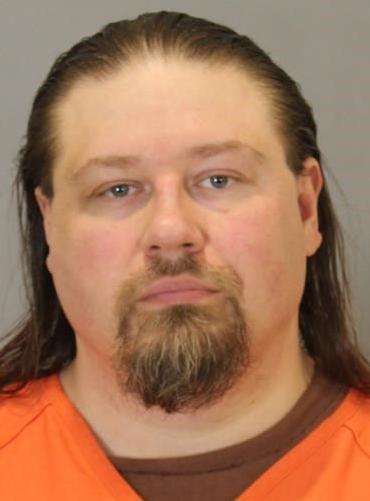 In the sixth column of the Sunday World-Herald was the mugshot of massage therapist Christopher Sampson — his slicked-back hair and goatee as unforgettable as what he did to her.
During a 2016 couples massage at Sampson's former massage business, with her boyfriend in the room, the massage started out typically, fingers kneading her scalp and neck. Sampson eventually moved to Lynne's lower half, slowly working up her calf and thigh.
Then he digitally penetrated her.
"It was one of those things where it wasn't long but it was incredibly long," Lynne said. "And incredibly there."
Lynne, then 32, wanted to donkey-kick Sampson right in the source of his perversion. Instead, she froze. Sampson was 6-2, 380 pounds. And though she was freaking out, she just wanted the ordeal to end.
A half-hour later, it did.
Then Lynne, who owns her own business, suffered the indignity of having to pay $120 for the "couples massage" — a massage in which she was sexually assaulted. She rode home and eventually decided not to say a word to anyone — not police, not her family, not even the boyfriend who was alongside her in the room.
Two years later, as she knelt reading the Sunday story on the floor, something else started hitting the makeshift drop cloths: her tears.
"I was floored — totally paralyzed looking at it," she said. "I didn't think this would ever come up. And there I was, feeling all sorts of dread and guilt and responsibility for everyone else he hurt."
A month earlier, Anne, 35, received a notification on her phone. The World-Herald sends out email alerts, often listing breaking news stories or in-depth articles.
Under the headline was a picture of Sampson's business, Sol System Massage. The same shop Anne had visited in February 2017.
Heart pounding, Anne clicked on the article. Thumbing down the story, the details were so crisp, the memories so vivid, that she initially believed the article was recounting her own experience.
Like the woman in the original World-Herald story — an early 30s woman who was about 7 months pregnant — Anne had gone to Sampson for a massage. Like the woman in the story, Anne was 7 months pregnant as Sampson started massaging her scalp and her temples. He moved to her lower half.
Then he started talking about something weird: recounting how he had been charged with sexual assault for "something I didn't do."
"This is all I did," Sampson told Anne.
He put his hand on Anne's vagina, over her underwear.
Like Lynne, Anne said Sampson did it quickly. But there was no mistaking what he had just done. The placement of his hand was no reenactment; it was assault.
Like Lynne, Anne had the indignity of having to act like everything was fine as she paid Sampson.
Unlike Lynne, Anne immediately told two people: her husband and a co-worker who advocates for sexual abuse survivors. Both asked Anne if she wanted to go to police.
Anne, whose day job involves advocating for domestic violence victims, agonized about it for a while. Ultimately, she decided not to go to police. At that point, she said, she was mere weeks from giving birth to her second child. She wanted to move on.
That night, that weekend, she curled up on her couch and cried.
"I'm an advocate, so I never thought I would be the person who wouldn't speak up," she said. "I just remember feeling so dirty. I just did whatever it took to get through it."
"Sunlight is said to be the best of disinfectants; electric light the most efficient policeman," U.S. Supreme Court Justice William Brandeis, 1914.
A little light, a little ink, a little technology led, ultimately, to a bit of justice for Anne, Lynne and three other women assaulted by Sampson. (The World-Herald doesn't name people who have been sexually assaulted unless they want to be identified; in this case, Anne and Lynne are the women's middle names.)
In April, before Anne and Lynne came forward, this newspaper wrote about the one sexual assault case pending against Sampson over his assault of a pregnant woman, Sarah. The story also noted that Sampson still was being allowed to operate his business, despite the charge against him.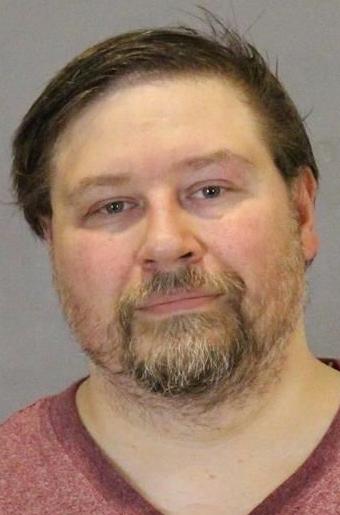 In fact, Sampson's case had been slogging through court for more than two years as he did what some defendants do: delay and hope the case goes away. Sampson and his defense filed several motions, attempting to get into Sarah's mental health records.
The case was destined for trial, prosecutor Amy Schuchman said.
Then the story came out. Anne came forward. Then Lynne. Then a fourth woman, a schoolteacher who said Sampson did the same thing to her in 2010. A fifth woman, Jill, already had been waiting in the wings, ready to testify.
Faced with five accusers, Sampson had little choice. Last month, the 44-year-old man pleaded no contest to three counts of sexual assault: two felonies and one misdemeanor. He faces up to 71 years in prison when he is sentenced in November.
The women deserve credit for ultimately coming forward, Chief Deputy Douglas County Attorney Brenda Beadle said.
The case was #MeToo meets masseur. But the #MeToo movement — which has upended doctors, actors, television personalities, movie producers, politicians, even judges because of sexual misconduct allegations — was slow to gain steam in this case.
Beadle said there was a simple reason. All the women thought they were alone, the sole victim of a massage therapist with bad intentions.
"The last three women wouldn't have come forward without (The World-Herald's) story," she said. "Their willingness to come forward is the reason he pled.
"You see that happen and you go, 'Wow, there really is strength in numbers.' "
The reality is that Sampson could have been stopped long before The World-Herald's report in 2019.
Jill, 21 at the time, was the first to come forward against Sampson — in 2016.
A ballet dancer, she had gone to Sampson for a massage. In the course of the massage, he had run his hand over her underwear-covered vagina.
She wasted no time. She told her mom. That same day, she went to Project Harmony, an advocacy center that investigates abuse, and reported Sampson's touching.
Omaha City Prosecutor Matt Kuhse charged Sampson with third-degree sexual assault — the standard misdemeanor for touching someone's private parts over their clothing.
But as the case approached trial, Kuhse's office consulted with Jill and her mother and let them know that prosecutors were going to allow Sampson to plead to disturbing the peace and receive six months of probation.
The plea bargain meant that Sampson wouldn't have to register as a sex offender. And it meant that he would keep his massage business.
"If you can achieve a fair result without causing additional anxiety and stress on a victim who is going through this, I think that's a worthwhile outcome," Kuhse said this year.
Lynne and Anne aren't so sure.
In addition to probation, Sampson reached an agreement with the Nebraska Department of Health and Human Services that allowed him to keep his license. Sampson signed an "assurance of compliance" that he would not "commit any act of sexual abuse, misconduct or exploitation, including making comments, gestures or physical contacts of a sexual nature, in his professional relationship with clients."
He signed the document on Sept. 13, 2016.
The plea, and the administrative warning, left Sampson free to prey again. And again. And again.
Within a month of him successfully completing probation in early 2017, Anne showed up for her massage. Then Lynne.
Sign up for World-Herald news alerts
Be the first to know when news happens. Get the latest breaking headlines sent straight to your inbox.
Like Anne, Sarah, who is in her early 30s, was two months away from giving birth.
She had been seeing a masseuse regularly because of lower-back pain stemming from her pregnancy. Her regular masseuse was booked so, in pain, Sarah used an app on her phone to book an appointment at Sampson's shop.
He had her fill out a health questionnaire and, though he wasn't a doctor, a medical release form. He told her he specialized in a "sciatic release" massage and would be able to help her with that pain.
The first thing that gave her pause: Sampson requested that she fully undress, saying he could more easily "work on her sciatic nerve if her underwear was off," Detective Makayla Stiles wrote in a court affidavit.
She laid naked on her side, with a pillow between her legs and a sheet draped over her. Like the others, Sampson began the massage on her neck and shoulder areas. He then told her he would be working on her hip area, and ripped the sheet off her back, like a waiter snapping off a tablecloth.
She froze. He started kneading his knuckles between her butt cheeks, then her vagina.
"Don't think of this as sexual," he told her. "You're not paying me enough for that."
He then told Sarah that his clients don't think of his massages as "sexual" but some clients have had "multiple orgasms" while on his table. He moved around the table to the top of her head and ran his hands down her side, cupping her breasts and asking if her "milk had come in yet."
All the while, Sarah froze, managing only to laugh nervously on occasion. She told police she wanted to scream, wanted to get up, but instead lay there, hoping it would end. He was big. She was vulnerable.
"I was mortified," she told police. "Too scared to say anything."
He briefly left the room. Sarah hopped up and put on her underwear and bra.
He quickly returned and had her get back on the table. He spread her legs and rubbed the inside of her thighs close to her bikini line, telling her: "It's a good thing you have your underwear on." He soon left.
Sarah got fully dressed, paid Sampson and went to leave. He asked for a hug. She reluctantly gave him one.
Sarah "felt physically ill and dirty and went home" and googled sciatic massages, Stiles wrote. The next day, she called her regular massage therapist and described the massage. The masseuse told her to call police.
Her reaction seems natural — she was violated and she wasn't going to stand for it.
But prosecutors say the reactions of Anne and Lynne were just as natural. The National Institute of Justice reports that just 1 out of 3 women who are sexually assaulted report those crimes to police.
Each woman processes a violation differently, said Schuchman, the prosecutor. Lynne just wanted to stop thinking about it. Anne wanted to focus on having her second son.
"All of them have had to work through this on their own," Schuchman said. "Each time I spoke with them, they would say, 'If I had just spoken up earlier, then there wouldn't have been more victims.'
"I told them, 'There's a ton of reasons that people don't report right way. You can't beat yourself up. This isn't your fault. It's his fault.' "
Last month, Anne, Lynne and the schoolteacher who was assaulted in 2010 gathered at the Douglas County Courthouse.
Sampson's trial in the attack on Sarah was set to begin on Sept. 30.
Schuchman requested that Douglas County District Judge Peter Bataillon allow Anne, Lynne, Jill and the teacher to testify at Sampson's trial, citing a law that permits such testimony if the crimes are substantially similar.
Bataillon already had ruled that Jill could testify; it was likely he would allow the others to do so, as well.
Though she had attended dozens of hearings on behalf of crime victims, Anne said she had never been more nervous. Lynne was so unnerved that she had a hard time deciding if she even wanted to wait outside the courtroom.
As they stood in the hallway, Schuchman delivered the news: Sampson would plead to the three charges, in return for prosecutors dropping a couple of others. She encouraged the women to watch him do so, to witness the reckoning, from the gallery.
They filed in together — a pack of about eight, including loved ones, friends and victims' advocates.
They were subjected to Sampson one more time.
As they filed in, Sampson swiveled 180 degrees in his chair and stared at the women.
He then called out: "I need to take a look at you all because I've never seen you before — ever."
At that, Lynne fired back: "We know exactly who you are."
Later, Schuchman and the women were trying to dissect what Sampson's comment meant. It's not as if it set up a great defense; every woman could prove they had booked a massage at Sampson's business. It likely was for the benefit of one of Sampson's relatives in court.
For Lynne, the comment simply reflected Sampson's psychopathy.
"We were just an absolutely nameless, faceless body to him," she said. "We meant nothing to him.
"So now you have to ask yourself, 'Why does he have to be so important to us?' "
After the hearing, Lynne, Anne and the teacher gathered with Schuchman in the lobby of the Douglas County Attorney's Office. Outwardly, they shared tears and hugs. Inwardly, they had what-ifs. What if the teacher had come forward in 2010? Lynne in 2016? Anne in 2017?
Then again, Jill came forward in 2016. It was of little consequence to Sampson, who went on to prey on Lynne, Anne and Sarah.
Jill "was brave and she was savvy," Lynne said. "And his punishment was to pinky-promise he wouldn't do it again? It's so ridiculous."
Both Lynne and Anne say they're working to move forward. Anne said she has a supportive husband, a great family with two young sons and a better appreciation for the women she represents in court every day. Lynne is as independent as she always has been, although she says the memories stirred by that recycled newspaper have jolted her more than she lets on.
Together, the women shared relief — that they wouldn't have to relive the ordeal in court; that, finally, state officials closed Sampson's massage shop; that he won't be able to prey on anyone else.
That they were able to speak up.
"It was such a powerful moment," Anne said. "So many women go through things like this. And there are just so many different barriers in people's lives that make it impossible for them to be able to come forward or express themselves. Having the others there with me, I felt empowered."
"It felt like I had arms to fall into," Lynne said. "We all had been strangers and yet we all understood each other because of this really twisted thing that happened to us.
"I told (Anne), 'I'm so sorry. I wish I would have come forward sooner.' We were both crying. And she just said, 'Me, too.' "
Notable crime news of 2019
Read about some of the biggest and strangest crime stories in Nebraska and western Iowa.