A judge shocked a victim's family Tuesday when he put a 15-year-old girl's killer on probation for manslaughter.
"Wait — what?" a woman in the back row said, baffled.
Their confusion was followed by contempt as the victim's family filed out of the courthouse in tears. "That isn't justice," a woman yelled.
Judge James Gleason provided no explanation as to why he was putting 27-year-old Catessa Barnum on probation for the September 2017 inadvertent shooting of 15-year-old Shadaisja Hill during a confrontation between Barnum and her romantic rival, Shadaisja's mother.
The judge said only that he had read every word in police reports and listened to every word in court.
Then, without comment — Gleason is one of two judges who routinely say little at sentencing; the 14 other Douglas County district judges almost always explain their sentences — he imposed the rare term: five years of probation for manslaughter.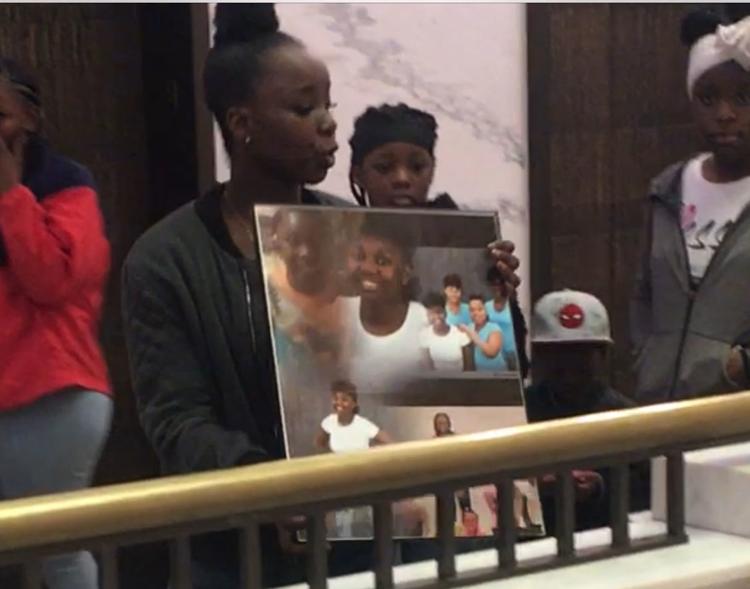 Douglas County Attorney Don Kleine said he "respectfully disagrees" with Gleason's sentence. Probation is extremely rare in death cases — and is typically seen only in motor vehicle homicide cases. However, Kleine said, his office won't appeal the sentence because Barnum had no record and probation was one of the options for the judge.
Gleason also could have sentenced Barnum to the equivalent of 10 years in prison. A court official preparing a pre-sentence report and one of Kleine's deputy prosecutors had recommended that the judge impose a prison sentence, citing the seriousness of the shooting.
In order to get a sentence overturned, Kleine's office would have to show that Gleason's sentence was excessively lenient.
"We certainly think it's lenient, but, with her lack of record, we're not sure (an appeals court) would rule that it's excessively lenient," Kleine said. "I wish he would have given some reasoning. It certainly would be nice to know the thought process behind how he came to that decision."
Without it, observers were left to piece together why Gleason landed where he did.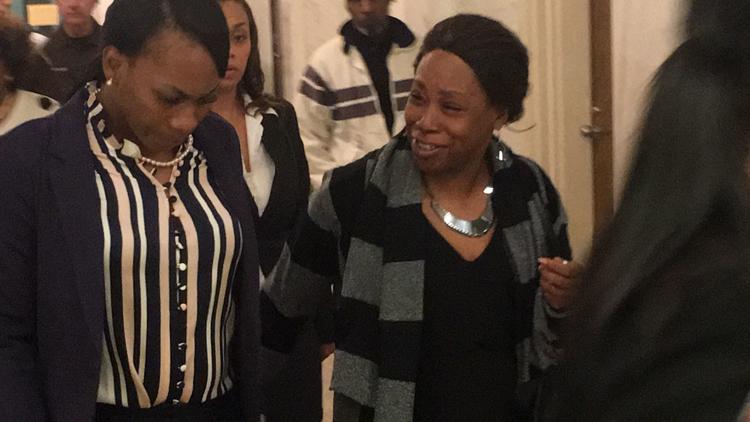 Barnum's attorney, Assistant Public Defender Cindy Tate, had described a volatile relationship between Barnum and Shadaisja Hill's mother, Porcha Hill.
In 2014, the women became crosswise with each other when Barnum began dating Porcha Hill's former boyfriend and the father of Hill's children. Barnum also had at least one child with the man.
Harassment ensued — both on social media and in society.
The women took out protection orders against each other, though Hill typically was the aggressor, Tate alleged.
At one point, Hill and her friends chased Barnum and her friends from a store. At another point, Hill barged her way into a vehicle that Barnum was in and began to drive away. She taunted Barnum and eventually pulled over and let her out, but took off in the vehicle. "Ms. Hill carjacked the vehicle," Tate said.
Still another time, Hill and friends took baseball bats to Barnum's house — and broke out several windows.
All of that led Barnum to legally purchase a gun and obtain a concealed-carry permit in 2017, Tate said.
Then came Sept. 22, 2017. The two groups met up at BJ's convenience store near 30th and Parker Streets. Words were exchanged. After that confrontation, texts started flying. Porcha Hill told friends "she wanted to go find that Tessa girl."
In the early morning hours of Sept. 23, 2017, Barnum and a friend went to a jitney stand — a sort of underground cab service — to purchase alcohol.
Hill and her crew arrived, some of them wielding baseball bats. (Omaha police would later find three baseball bats in Hill's car.)
Hill's then-17-year-old daughter started beating on Barnum's friend, Tate said.
Five or six people, including Hill and her friends, converged on Barnum and her friend.
At that point, Tate said, Barnum "draws her weapon and tells everybody to back off."
When they kept coming, she "made that decision to fire one shot."
"It was meant to be a warning shot," Tate said. "Ms. Barnum simply wanted it to all stop. She wanted everything that had happened to stop."
Unbeknownst to Barnum, Shadaisja Hill was inside her mother's SUV, with dark-tinted windows. The bullet ripped through the vehicle and struck behind the 15-year-old's ear, killing her. Shadaisja, who was autistic, had been a student at Omaha North High School.
Sign up for The World-Herald's afternoon updates
Receive a summary of the day's popular and trending stories from Omaha.com.
Tate said the net effect was devastating to Barnum, too: She effectively had killed a girl she considered a stepdaughter.
Porcha Hill delivered an impassioned plea to the judge in which she urged Gleason to impose prison time. She described how one of her surviving daughters didn't want to complete an assignment in which she was supposed to describe her goals in life. Her 9-year-old daughter told her mother, "I don't know how much older I'm going to get."
She decried how Barnum had never reached out to her to apologize.
"I'm tired," the mother of eight said. "This has run me down to my knees. ... I'm all the way at the bottom of my toes."
Both prosecutors and the defense had questioned why Porcha Hill had her daughter with her in the wee hours of the morning.
Tate said Barnum couldn't have apologized in person to Porcha Hill, because any conversation turns into a confrontation.
In a letter read by Tate, Barnum wrote: "I someday hope to be a counselor in the hopes of making a difference in this world, which seems to be full of hate and anger."
"Words cannot express the regret and remorse I feel," Barnum wrote. "Nor will it ease the guilt I will carry the rest of my life."
Notable crime news of 2019
Read about some of the biggest and strangest crime stories in Nebraska and western Iowa.