Jessica Greise and Mary Daniels began their day Monday at the gravesite where Greise's son, Thomas, now rests.
They planned to end their day in similar fashion, visiting the final resting place of Daniels' son, Joseph.
In between those tragic visits with their deceased 21-year-old sons — best friends who bonded over music and cars — the mothers sat in a packed courtroom in the Douglas County Courthouse, awaiting justice.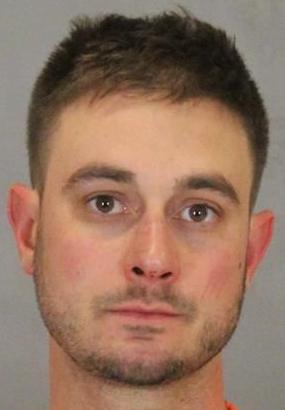 The Daniels and Greise families cried and consoled one another as they waited on a judge to sentence Tony Kenkel, a western Iowa man who prosecutors say had been drinking before he caused an October 2018 car crash that killed the two men.
Judge Thomas Otepka sentenced Kenkel to 19 years each on two counts of manslaughter, with the sentences to be served at the same time. Under state law, which generally cuts sentences in half, Kenkel likely will serve about 9½ years before he is released.
Kenkel, 29, had pleaded no contest to those counts. The Douglas County Attorney's Office and Kenkel's defense attorneys had agreed as part of a plea deal to recommend that he serve both his sentences at the same time.
Christopher Roth, one of Kenkel's attorneys, said in court Monday that his client had asked multiple times over the past year if he could apologize to the families of Joseph and Thomas. He got his chance Monday.
Speaking at times directly to the families of the men, Kenkel said he made an "ill-advised traffic decision" that day.
"Not a day goes by that I don't wonder why Thomas and Joseph aren't here," Kenkel said, "and if I could trade positions with them, I would in a heartbeat."
Kenkel claimed to have been confused by abandoned highway lanes in the area, thinking that it was a four-lane road, though police have disputed whether those abandoned lanes would have been visible.
Sign up for World-Herald news alerts
Be the first to know when news happens. Get the latest breaking headlines sent straight to your inbox.
Joseph Daniels loved everything about cars, his mother said. He enjoyed watching races and had a knack for fixing up old vehicles. In fact, on the night of his death, after dinner at a steakhouse, he was going with Thomas to check out a car.
Now, Mary Daniels said, her son will miss out on so much. He didn't get to see his sister turn 16, didn't get to watch her get her first car, her first license.
"How can someone so full of life, and so young, be gone?" she said during the sentencing. "How is it fair that someone else's actions killed my son?"
She asked the judge to sentence Kenkel to two consecutive 20-year terms as a way to recognize that two individuals with their own lives and ambitions were taken from their loved ones.
Jessica Greise said her son was an avid outdoorsman and music lover who enjoyed fishing, hunting and playing the drums.
"And so that's where I look for him now: in the water, and the trees, and music," she said.
Greise said Thomas and Joseph complemented each other as friends: Joseph was the dreamer who came up with big ideas; Thomas was the one to say, 'OK, let's make a plan.' "
Thomas turned 21 first, his mother said, so when he wanted to go out to celebrate, Joseph stepped up to be the designated driver. When Joseph eventually came of age, Thomas returned the favor.
"The world is a much darker place without Joseph Daniels and Thomas Greise in it," prosecutor Ryan Lindberg said.
Notable crime news of 2019
Read about some of the biggest and strangest crime stories in Nebraska and western Iowa.