O'NEILL, Neb. — At a Hispanic church on the north side of O'Neill, about 30 people were taking refuge Thursday after Wednesday's federal immigration raid.
"These people are still scared," said Julie Contreras, a Chicago-area representative of the League of United Latin American Citizens. She was at the church helping those detained and their families understand their rights.
At least two of the businesses hardest hit Wednesday by the raid, O'Neill Ventures greenhouse and Herd Co. feedlot, were open but struggling to keep up with smaller workforces Thursday.
At Herd Co., cattle were still being shipped in and out of the giant feedlot near Bartlett, Nebraska, but the process was running well behind schedule.
Private immigration attorneys were working in O'Neill and Grand Island on Thursday with detainees and their families.
Shawn Neudauer, a spokesman for the federal Immigration and Customs Enforcement agency, said that detainees were screened at the ICE office in Grand Island. If they had no prior immigration violations or serious criminal records, they were allowed to be taken back to where they were detained, he said.
He also said it was possible that some of the people detained and later released did not have proper paperwork with them to prove they were legal workers.
ICE, Neudauer said, also allows for humanitarian releases in some circumstances, such as those involving a single parent.
He said he did not know how many people were released for that reason.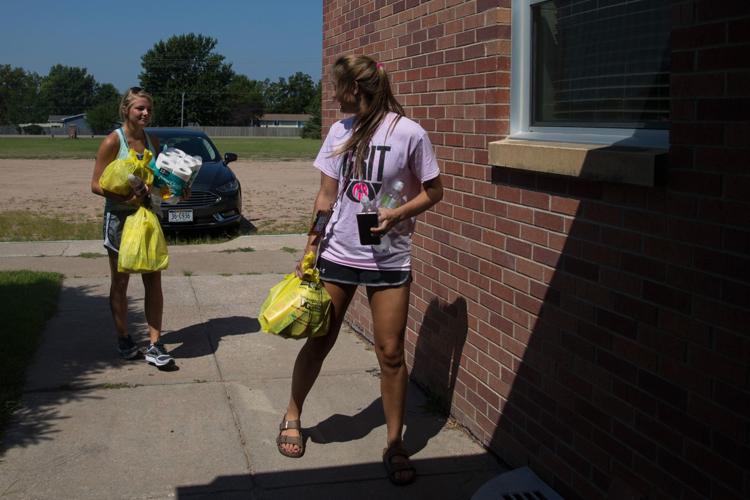 At least three large white vans arrived late Wednesday and just after midnight, dropping off detainees to waiting family members at a local Casey's General Store convenience shop. About 20 people had been returned by midnight.
Some family members cried and hugged during quick reunions in the parking lot. A couple of local residents gathered pizzas and bottled water for the released detainees.
Some people in O'Neill spoke harshly about the lack of planning by federal officials to handle the children of those detained. Some teachers and others were scrambling to find homes for the children left behind without parents.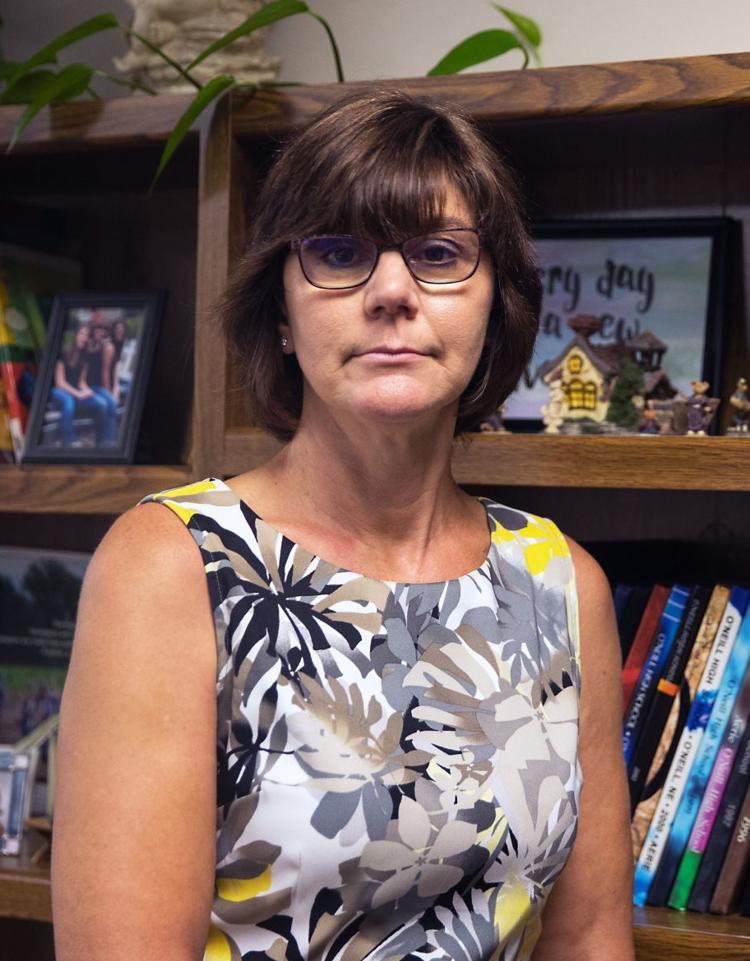 Amy Shane, superintendent of O'Neill Public Schools, said that by Thursday morning, all of the roughly dozen kids left at school without parents after the raid had been reunited with their families.
She said some community members were canvassing the town to see if other children were left alone by the raid and were too afraid to leave their houses Wednesday.
"They're scared, they're uncertain. I'm not sure if they know what to do next," Shane said.
One man, who said he was detained at the Herd Co. feedlot near Bartlett, said he was treated well by ICE officials and was ordered to return to immigration court in a couple of months.
The man, who spoke on the condition that he not be named, said an airplane circled overhead while about 20 people were detained at the feedlot, which he said held 70,000 cattle.
"I don't know how they feed them (now) ... poor cows," he said.
Another returned detainee, who said he graduated from nearby Clearwater High School, hugged his girlfriend before jumping in her car and driving away. He said he's been in the United States since age 8, but now is likely to be forced to return to Mexico.
In Grand Island on Thursday, protests were held at an ICE office and at the office of Republican Congressman Adrian Smith.
Christina Schilousky brought her 9-year-old daughter, Isabelle, to the ICE office.
"She needs to see the important people in her life stand up and be on the right side of history," Schilousky said. "I want her someday to know when things have changed that her mom stood on the right side of this."
This story includes material from the World-Herald News Service.