LINCOLN — Tommy Palmer's biggest claim to fame at the state swimming meet before Saturday was as the kid flapping his arms in a bird costume, squawking as his older sister Alana rewrote the state record book.
But in his first state meet as a competitor, the Lincoln Southwest freshman started writing his own legacy against some of the state's top swimmers.
Palmer captured gold in the boys 200 freestyle on Saturday with a winning time of 1 minute, 40.59 seconds.
He knocked off Grand Island sophomore Jonathan Novinski, who was considered the event's favorite after putting up the No. 8 mark in state history in Friday's prelims at 1 minute, 40.08 seconds.
Later, Palmer shook off a slow start to earn silver in the 100 freestyle behind Omaha Creighton Prep's Rush Clark, who was selected by coaches as the meet's outstanding boys swimmer after also winning gold in the 100 butterfly.
"I'm a freshman, so typically, I do feel like an underdog most of the time," Palmer said. "I really did feel like an underdog to Jonathan and Rush in the 100. But I really came on top in that 200."
Sign up for daily headlines from NEPrepZone
Get a daily roundup of game recaps, player features and more in your inbox.
Palmer narrowly trailed Novinski at the halfway mark of the 200, winning the race in the final 50 meters. He completed the last lap in 25.81 compared with Novinski's 26.50 split.
"I saw (Novinski) right after the 100 flip, and I thought, 'OK, I've got to start going faster,' " Palmer said. "My competitors really pushed me, especially Jonathan. We're always pushing each other to go our max."
Novinski came back to cruise to the gold in the 500 freestyle, beating the field by more than six seconds.
In the 100, Palmer said he didn't get a strong push off the blocks, as Prep's Clark won by more than a second. But after he was in fourth place after the first 50, Palmer again kicked it in gear to swim the second 50 yards in 24.04 and move into second place.
"Every time he gets in the water, he just seems like he pulls it out," Southwest coach Leigh Ann Fetter-Witt said. "He's nicknamed 'The Mailman' because he always delivers. That's carried over from his club swimming into high school. That's why we put him at the end of the relay because somehow, someway he's always able to dig out a little bit more at the end of the race to be able to get his hand on the wall."
Palmer anchored Southwest's final two relays, helping the Silver Hawks finish third in the 200 freestyle relay and second to Prep in the 400 freestyle relay.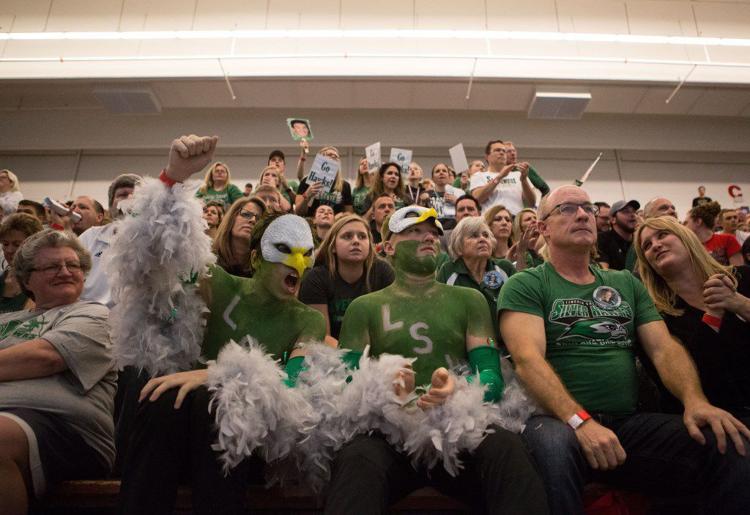 Palmer got some tips after Friday's prelims from an expert, his sister Alana, now a freshman at Wisconsin swimming in this week's Big Ten championships.
Alana Palmer set the state record in the girls 200 freestyle, winning three straight golds. Tommy and one of his friends watched from the stands dressed in hawk costumes, cheering her on.
"We would flap our feathers when someone would win, and it was great," he said.
Her advice? Set a strong pace and stay with the leaders. Find a way to win at the end. His coach offered similar counsel. At the start of the year, Tommy Palmer tried to "muscle through the water" with short, choppy strokes, Fetter-Witt said.
She tinkered with his technique to bring about longer, more efficient strokes. Less arm flapping and more calculated movements propelled him to a gold medal of his own.
"I told him before his races," Fetter-Witt said, "'No one knows who you are. You're a freshie. Nobody knows who you are ... yet. You have nothing to lose and everything to gain, so go after it.'"