Most Husker football fans remember the last name Christo.
Elkhorn junior Drew Christo, son of former quarterback Monte Christo, is carving his own path to becoming a Division I athlete.
The younger Christo has received scholarship offers from Nebraska, Creighton, Virginia, Duke, West Virginia and Kansas State — in baseball.
Sign up for daily headlines from NEPrepZone
Get a daily roundup of game recaps, player features and more in your inbox.
"Kentucky and North Carolina have shown a lot of interest and said if I was able to get on campus this fall an offer would most likely be coming my way," Christo said.
Christo, who is primarily being recruited as a pitcher, had 38 strikeouts in 31 innings for Elkhorn in the spring. This summer, he helped OrthoNebraska reach the Class A American Legion state tournament.
"In my last start I was 88 to 91 with my fastball," he said. "I like pitching more, because every play you are in the game, and I'm pretty competitive."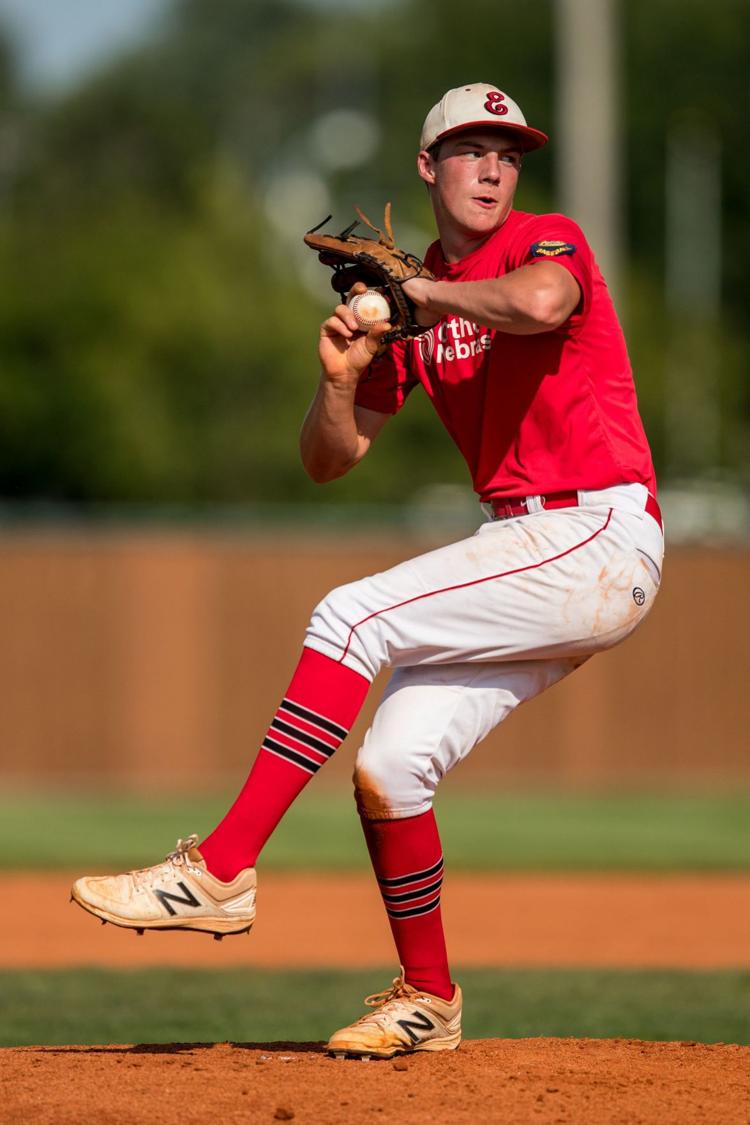 His recruitment as a football player has been a bit slower.
"Nebraska came up to (Elkhorn) a few times this spring, and I camped at Nebraska's second Friday Night Lights camp," he said. "I went to Northwestern this summer for a camp, and they said they would be following my film this fall."
The Antlers are planning an offensive overhaul, which could accelerate the 6-foot-4, 210-pounder's recruitment.
"Last year I played tight end," he said. "This year we are moving to a spread offense, and I will be playing inside receiver or the slot guy on offense and outside linebacker on defense."
Though he hasn't decided what sport he will pursue, Christo has a timeline for making a decision.
"I think around late September or sometime in the fall is when a decision will roll around on what sport I want to focus on," he said. "Over the summer, I think I figured out baseball is going to be my primary sport, but I'm definitely not going to rule out football."
Photos: Division I basketball and football recruits in Nebraska for the 2020 class
These are the basketball and football players from Nebraska in the 2020 class who have at least one Division I scholarship offer. Did we miss anyone? Let us know by sending an email to mike.sautter@owh.com