Things didn't go exactly as some had predicted at the six-state Midwest Basketball Showcase over the weekend in Kansas City.
The showcase, ridiculed beforehand in some corners, was — surprise! — a smashing success.
Eighteen players from Nebraska — nominated by their high school coaches and selected by a group of coaches and athletic administrators from across the state — joined top players from Iowa, Kansas, Missouri, Oklahoma and Arkansas at Liberty North High School.
Not only did Nebraska's 18 perform well — for which most surely will benefit — but it was also a success for the state associations charged with creating a June NCAA live period event due to a change in the NCAA rules brought on by the ongoing college basketball scandal.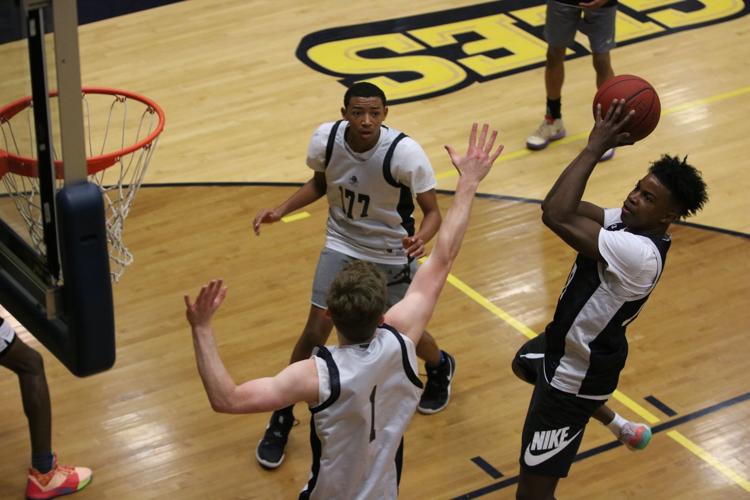 The idea was to take a shot at shifting recruiting emphasis away from the AAU circuit and back to the high school scene. The month of June was targeted since players are not traveling with their summer teams. The effort was roundly criticized last winter by the basketball community, mostly because high school coaches wanted their teams together for the down month and not traveling to recruiting events. But against the odds, this thing worked out.
One shining example is Max Murrell, who before the weekend had scholarship offers from UC Santa Barbara, UC Davis and UC San Diego. The 6-foot-9 Millard North senior-to-be returned home with offers from Creighton, Virginia Tech, Kansas State, Minnesota, TCU, Loyola-Chicago, Drake, Indiana State, Jacksonville and Missouri State.
I get the feeling that Murrell will be used as Exhibit A for years to come as to why the showcase should continue.
But that's not all. College programs seemed to make the most of the one-stop shopping. Nebraska, Creighton, UNO, UNK and Wayne State all made the trip to Liberty North for the two-day event.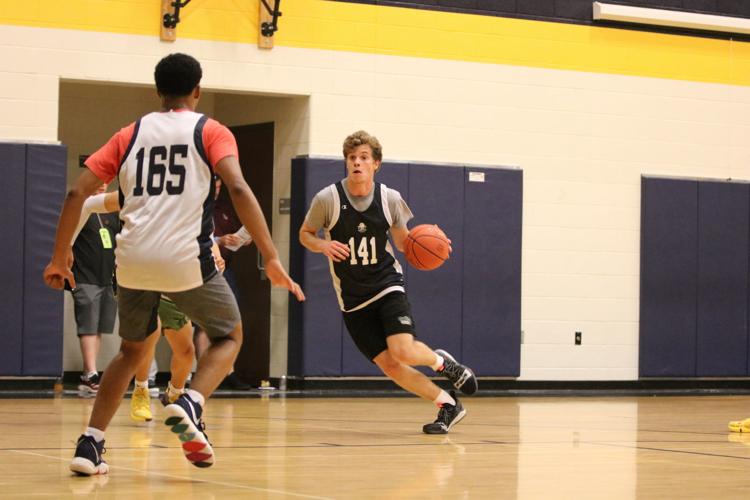 "The attendance was fantastic," said Chris Nimmo, vice president of the Missouri Basketball Coaches Association. "We had 101 universities in attendance and over 140 coaches from those 101 universities. Most of the major institutions from the six states were here, and about 175 student-athletes is what we ended up with."
Like any new event, there were challenges. The original plan was to have a skills session prior to games, but that changed due to the lack of court space.
Liberty North was set up with only two full courts. The games were good showcases for the players, but a tournament bracket might have added some intensity and helped players focus on something more than trying to impress college recruiters.
"We will be tweaking," said Don Logan, president of the Iowa Basketball Coaches Association. "If you are not changing a little bit, you are never going to have it right. I think from the time it tipped off to the time it ended, the experience for college coaches and the experience for kids was excellent."
Feedback I gathered during the event was mostly positive.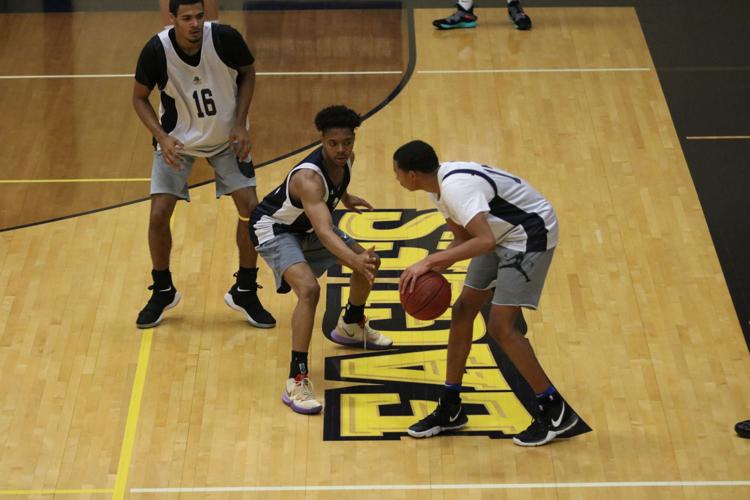 "I liked the way they put the same state guys on the same teams," one Division I coach said. "I like the way it was a tryout like Iowa had, or a nomination process like other states had. The concept of it, the price of it and the players at it — I'm all in on it."
Murrell, of course, really liked it, after it was all said and done.
"I wasn't so sure about it going into it because it was so new," he said. "I knew most of those guys and we had some chemistry and a fun group to play with. It was really well organized, and there were a lot of coaches there, so I thought it was a great event."
The atmosphere was bland — and that's how it should be for an event of this sort. Things were crisp, and coaches didn't pay upwards of $500 for player packets, as they do at AAU events. Here, the coaches packets were $150 for Division I coaches, as outlined by the NCAA, and the player information was assumed to be more accurate.
For the most part, there weren't parents cheering or coaching from the sideline. There were no mix-tape companies on the baseline recording highlights, and there weren't the stereotypical AAU hangers-on waiting to latch onto the players.
"It cleaned up some things," said Denny Hunt, executive director of the Missouri Basketball Coaches Association.
And that's exactly what the NCAA was hoping.
Photos: Division I basketball and football recruits in Nebraska for the 2020 class
These are the basketball and football players from Nebraska in the 2020 class who have at least one Division I scholarship offer. Did we miss anyone? Let us know by sending an email to mike.sautter@owh.com