She's not the biggest player, but Omaha Burke freshman Erin Carlson certainly is putting up some big numbers.
The 5-foot-4 outside hitter is among the team leaders in several categories. The six-rotation player has 79 kills, 31 aces, 108 digs and — wait for it — two blocks.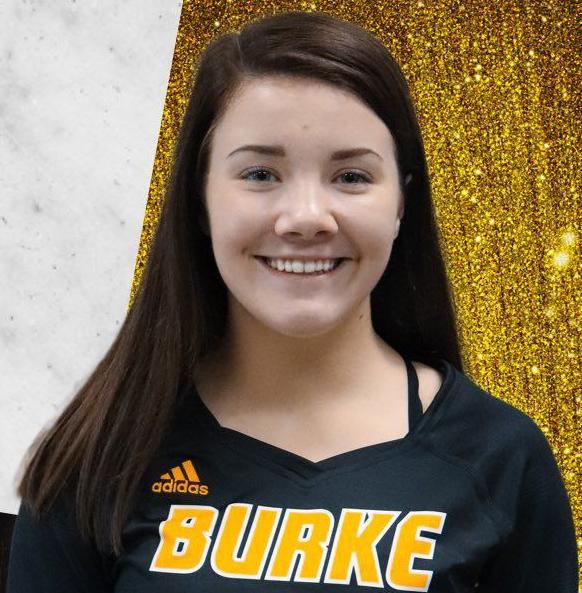 More important, she's part of a youth movement that has the Bulldogs off to a 9-6 start this season.
"I feel really good about the way things are going so far," Carlson said. "We've had a lot of close matches and I feel like we're growing every game."
On the subject of growing, Burke coach Curt Kunz likes to mention that Carlson is 5-foot-4½ — a half-inch taller than her listed height.
"We're hoping she grows a little bit more," he said. "She has a 30-inch vertical so she can definitely get up there."
Carlson said she is not intimidated by taller players across the net.
"It's just a matter of trying to get shots around the block," she said. "We have a really good setter who puts the ball right where it needs to be."
Kunz said he knew what to expect from the freshman because she played for him during the club season at the Omaha Volleyball Club.
"We've seen her drive and her energy," he said. "I'm a little surprised she's doing so well right away but maybe I shouldn't be."
Carlson said the only jitters she has felt this season came in the season-opening match.
"I was a little nervous for the first few points," she said. "But I knew a lot of the girls from club so I got more comfortable as the match went on."
Carlson is one of several underclassmen making an impact for Burke. In addition to the Bulldogs' varsity wins, there have been nights when they've also captured the junior varsity and reserve squad matches.
"That's a great thing to see for the future," Kunz said. "We always want our program moving higher and higher."
Burke also has several returning starters to provide leadership.
"All of our girls have high expectations, and that's good," Kunz said. "We want to keep pushing to be better."
Junior Amanda Wolf leads the team in kills with 82. Sophomore setter Kaley Cubrich has a team-high 270 assists while Carlson leads the team in digs and aces.
Her 31 aces, which have come as a result of her jump-serve, lead Class A.
"Serving is one of my specialties," Carlson said. "I've worked on it a lot and it's probably the favorite part of my game."
She also likes to talk about her two blocks, including one at the Omaha Bryan Invitational last weekend.
"That was really exciting for me," she said. "It brought a smile to my face and the same for my parents."
Sign up for The World-Herald's afternoon updates
Receive a summary of the day's popular and trending stories from Omaha.com.
Despite her early success, Carlson isn't just about volleyball. She also is a member of the dance team, which presented a challenge during last weekend's homecoming festivities.
"She danced at the pep rally Friday and then played in three volleyball matches," Kunz said. "She's a busy girl."
Carlson said she's going to keep busy improving her game for the Bulldogs, who haven't reached the state tournament since 2011.
"We've all put in a lot of work," she said. "I think the goal of every team is to get to state and that definitely goes for us, too."
Photos: Our best shots of 2019 (so far)
Take a spin through the best of our staff photos from 2019. The gallery will be updated throughout our journey through the next year.