Champions Run had never played longer for an Omaha Creighton Prep boys golf invitational, yet Norfolk's Luke Kluver gave up hitting drivers mid-round.
"The setup was difficult for me,'' the Kansas-bound, long-hitting Kluver said. "I kind of got caught up in the moment on the front nine and started pulling out driver, trying to advance it as far as I could and found myself in trouble. It wasn't set up the best for my game.
"Then the back nine I hit one driver, on a par 5, and (otherwise) put myself in position. And I putted well, which I hadn't (earlier in) the season, so it was nice to see it go in the hole."
The two-time state champion led the Panthers to the team title in their tournament debut. Kluver shot a 3-under 69 from 6,600 yards — the blue tees were played for the first time instead of the 6,200-yard whites — to win by four, and defending Class A state champion Norfolk shot 308 to win by seven over 2018 state runner-up Millard North.
Kluver was 1-under on the front nine, considered to be the easier half of the course, and 2-under on the back. Runner-up Jack Baker of Wichita's Kapaun-Mount Carmel, also in Prep's event for the first time, shot 73 and Grant Jabenis of Omaha Westside 76.
"I was pretty satisfied with a 69,'' Kluver said. "The golf course is in great shape."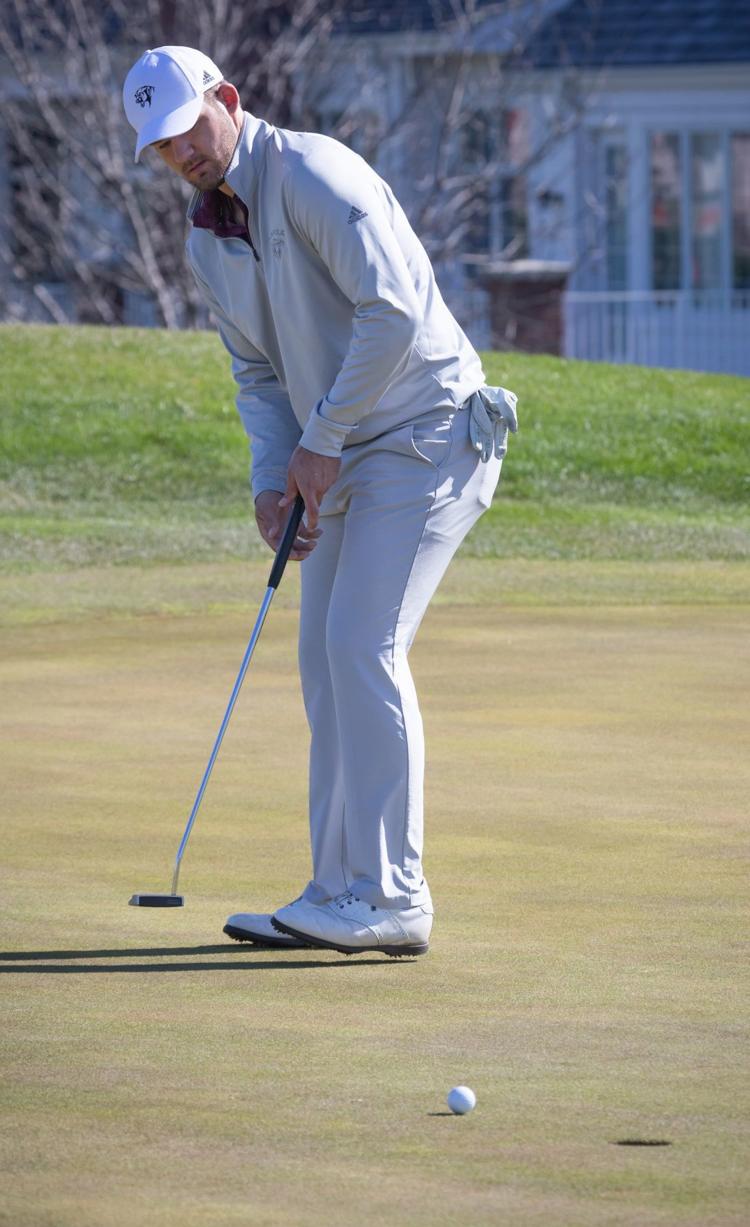 He takes lessons at Champions Run from Mike Cornell and has played there several times this spring in preparation for when the course will play its longest, the U.S. Open local qualifier on May 9. Two years ago, as a 16-year-old, he advanced to sectional qualifying.
Golf season is a month old in Nebraska, but many of the teams at Champions Run have had multiple events postponed or canceled. Norfolk had only one dual and two tournaments coming into Monday, coach Jerry Cover said.
He said Champions Run's greens were the fastest, and best, the Panthers have played and that required adjustments. They trailed Millard North and Lincoln Pius X by three after nine holes.
"I thought the kids came back well on the back nine," Cover said. "We were able to grind it out and not make as many mistakes, kind of plod away. It's a good start. We've shot 306, 312 and 308 in our tournaments. I like that consistency, too.
"Luke has always been way far ahead, winning this one by four, and that obviously helps us. But the other kids have been steady, and to be honest, I don't think we're playing to our potential at the moment."
Sign up for daily headlines from NEPrepZone
Get a daily roundup of game recaps, player features and more in your inbox.
Team scoring: Norfolk 308, Millard North 315, Wichita Kapaun-MC 318, Lincoln Pius X 319, Omaha Creighton Prep blue 326, Millard West 337, Omaha Westside 340, Papillion-LV 347, Grand Island 348, Lincoln SE 354, Prep white 352, Bellevue West 368, Omaha Burke 371, Millard South 376, Omaha Gross 402, Ralston 429.
Individual leaders: Luke Kluver, Norfolk, 69. Jack Baker, WK, 73. Grant Jabenis, WS, 76. Josh Peters, MN; Ethan Blair, MN; Kody Sander, LPX, 77. Jason Kolbas, LPX; Rex Soulliere, CP; Isaac Heimes, Norfolk, Grant Schweser, MN, 78.
Photos: Nebraska high school state boys golf tournament
Boys Class A state golf tournament final round of play at Norfolk Country Club on Wednesday, May 23, in Norfolk, Nebraska.