The first two weeks of the season have been the best of both worlds for the Omaha Westside boys.
"The best thing for us is we're 4-0 and he hasn't shot it as well as last year," said Warriors coach Jim Simons, referring to junior Jadin Booth. "And we know he's going to shoot it well."
Simons speaks from experience. A year ago, he watched Booth hit 60 3-pointers and shoot a school-record 48.4 percent from behind the arc. Overall, the 6-foot guard shot 54 percent from the field.
Sign up for daily headlines from NEPrepZone
Get a daily roundup of game recaps, player features and more in your inbox.
"Jadin's a great shooter. In my opinion, he's the best shooter in the state, maybe one of the best shooters in the Midwest," said teammate Chase Thompson, who is averaging 20.3 points and 9.5 rebounds a game.
Simons points out that Booth still has been productive. He's averaging 14.0 points and 4.3 assists per game while shooting 44.1 percent from the field. A year ago, he averaged 20.1 points, 3.9 rebounds and 3.3 assists.
His play earned a scholarship offer from UNO this summer. He's also drawn a lot of interest from South Dakota State, as well as Colorado State, UMKC, North Dakota State, Wisconsin-Green Bay and others.
"I'm not too worried about it," Booth said of his shooting percentage. "All I'm worried about is that we're 4-0 and getting better every day."
The Warriors, one of three unbeatens left in Class A — along with Omaha Creighton Prep and Lincoln East — will need to be at their best in the coming weeks. Westside plays at 2-2 Millard West on Friday and hosts Lincoln East on Saturday before playing at Bellevue West, last year's state runner-up, Dec. 21.
The Warriors then open Metro Conference tournament play against Omaha Burke.
"These are the games that make us tougher and better as a whole team," Booth said.
Westside is also getting offensive contributions from juniors Carl Brown (11.5 points, 6.3 rebounds a game) and PJ Ngambi (9.5 points). But it's on the other end of the court where the Warriors have improved.
Westside is allowing 49 points per game. None of its opponents have scored more than 58.
"We feel we have enough shot-making ability that we'll be able to score most nights," Simons said. "But there were some nights last year that we didn't guard very well. And it's hard to win in high school when you give up the number of points per possession we were giving up last year."
Westside, which returned five players with starting experience, allowed more than 60 points in 14 of 24 games last season. The Warriors lost 11 of those games, leading to an 11-13 finish.
The Warriors thought they underachieved last season, and that has been a source of motivation.
"We took the weight room more seriously and I think we've been able to be more physical on the defensive end," Booth said. "In practice, we're taking defensive drills more seriously. We want to get better in those areas."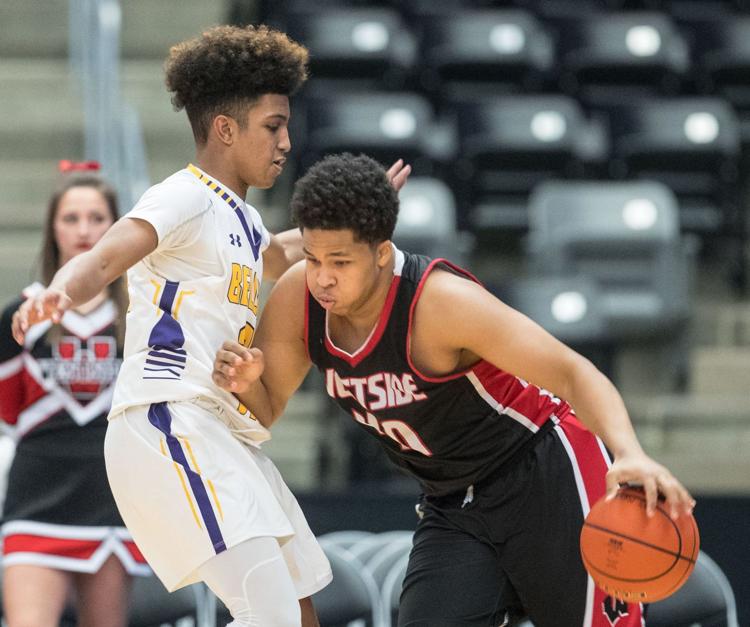 Work in the offseason also is paying off for Thompson. The 6-7 forward said he weighed nearly 270 pounds last season, when he averaged 16.9 points and 5.6 rebounds. But he's lost about 35 pounds coming into this season.
"I'm happy Chase has gotten off to the start he has because he worked unbelievably hard in the offseason," Simons said. "He's stronger, he's quicker, he's able to play better for longer stretches of time."
Thompson, who is getting looks from some area colleges, said dropping weight was tough to do, but he can tell it's made a difference.
"I feel a lot better. How you feel matters," said Thompson, who is an inside-outside threat. "I feel like I'm more athletic and more explosive."
2018 NebHSRecruiting Top 50 Basketball Showcase testing results
The state's best boys basketball players came together for the NebHSRecruiting Top 50 showcase on Aug. 1. Here are the results from the testing portion of the camp, including height/weight, wingspan, standing reach, no-step vertical jump and handsize. All players are listed alphabetically by last name.