For the first time since 2012, the much-talked-about redevelopment of the Crossroads Mall is absent from the City of Omaha's plan that prioritizes public investments.
Owner Frank Krejci has been tight-lipped, at least publicly, and did not return phone calls to elaborate on what's next for the property at 72nd and Dodge Streets.
But people in the real estate industry say the city's decision to drop Crossroads from the long-term capital improvement plan is the latest sign that the mall's revival — eight years in the discussion stage — is again back to the drawing board.
They say a revival likely would take on yet another form in the future, perhaps with a different management or ownership structure. Some say a turnaround would take years, as newer and upcoming redevelopment sites have replaced Crossroads on the front burner.
Places like Blackstone, West Farm, the riverfront and now the Builder's District in north downtown are building momentum and competing for office users, retailers and other tenants, said developer Jay Noddle, who has led the transformation at Aksarben Village and more.
"It's like the market passed over the Crossroads site, and it's less viable today than it was before."
Noddle said that he had been engaged in conversations about a year or so ago with Krejci but that their talks and ideas on how to "get things rolling" at the site died "for no particular reason."
If new life were to come to the site, Noddle predicted, it probably would be heavy on large lower-priced chain retailers that would draw similar consumers as the existing Target store.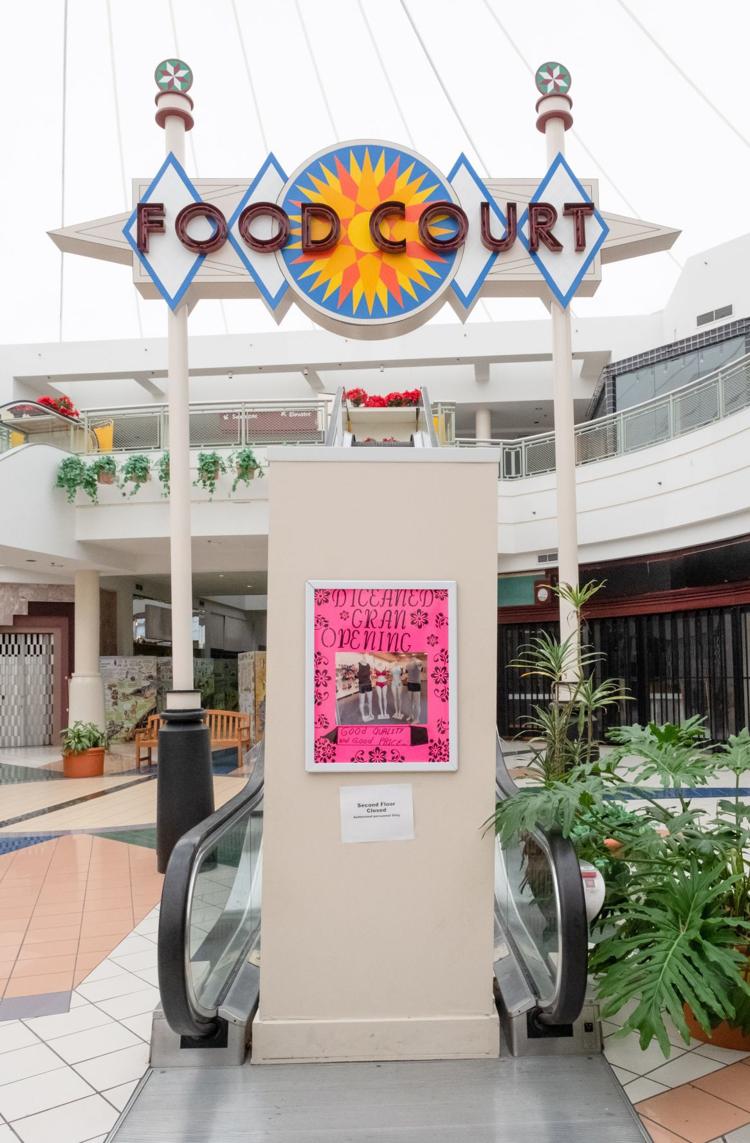 Tim Kerrigan of Investors Realty said "the world has changed" in the years since the Crossroads revamp was initially proposed. "The retail sector looks different today than it did even a year or two ago," he said. "That alone puts a big question mark out as to what could happen."
Kerrigan has handled real estate projects, old and new, for Krejci. While he is not involved with the Crossroads site, he said Krejci is looking to regroup with a new partner, a major tenant or even a buyer for the Crossroads site.
"He is actively looking for a deal," Kerrigan said.
Kerrigan is among several who still foresee the next version of Crossroads as a mix of residential, office, entertainment, civic uses and retail. He raised possibilities of student and senior housing. But he and others say retail stores may take on less prominence than in earlier plans.
Chris Erickson of City Ventures, who is resurrecting a dying shopping center in La Vista, said his company is intrigued with the Crossroads site and its location just west of the University of Nebraska at Omaha along the popular Dodge Street corridor.
"The market has decided that the Crossroads Mall is not to be a mall," Erickson said. "It does need to be heavily mixed-use. The way Omaha is redeveloping, filling in, it is the perfect opportunity to do a more dense version of Aksarben Village."
"It's still 72nd and Dodge — obviously something needs to be redeveloped there," he said.

Dan Dutton of Omne Partners, who specializes in the retail market, said that despite the popularity of e-commerce, brick-and-mortar stores and restaurants would "jump" on the Crossroads space "if the right development came out of the ground."
"For the right site, in high-demand areas, there will always be an opportunity for retail," Dutton said. "And 72nd and Dodge still has a bull's-eye on it as an area they very much want."
Mayor Jean Stothert said last week that she remains positive that there will some day be a Crossroads redevelopment and said that the city will do "whatever we can" to make that a reality.
The $6.5 million in redevelopment bonds once designated for infrastructure like streets at the Crossroads site were taken out of the capital improvement plan, she said, because a specific project no longer was on the table.
The capital improvement plan is a six-year list of projects the city hopes to fund. It is reviewed each year, and Crossroads has been part of that plan since 2012.
Stothert said that she continues to work with Krejci but that Krejci is no longer partnering with developer Rod Yates on the Crossroads project. Yates didn't return calls for comment. Stothert declined to say if there was another developer in the mix or offer a timeline on any future redevelopment.
City Councilman Pete Festersen, whose district includes Crossroads, asked about the administration's plans to remove Crossroads from the capital improvement plan during a budget hearing in July. The council ultimately signed off on it unanimously.
City Finance Director Steve Curtiss said there were viable projects with shovel-ready plans versus Crossroads, where "nobody's talking about much of anything." That's why, he said, the administration decided to "repurpose" the roughly $6.5 million in redevelopment bonds previously slated for Crossroads.
Planning Director Dave Fanslau said that doesn't preclude the city from offering future incentives to a project at Crossroads, if a vision materializes.
Right now, he said, "there's no plan on the table for us to even look at."
"I'm pretty confident in saying that if a development worthy of city assistance came around, that we would look very hard," Fanslau said of the Crossroads site.
Festersen said he's disappointed that there's still no movement at the site, after years of discussion.
"There's a lot of great infill projects in the city right now, but we won't achieve our full potential until it happens at 72nd and Dodge," he said.
While those interviewed varied somewhat on what it might take to breathe life into Crossroads, all agreed that the spot will always be significant.
"There is very clearly a trend for redevelopment and infill closer to the urban core," Noddle said. "It will be viable. But the combination of uses that will make it great — that's going to take a while to reveal itself."
Changing Omaha: More than 50 stories of local development projects in the works
An ongoing list of some our development stories from 2018-20, with the most-recent stories at the top.