SIDNEY, Neb. — In 1961, the late Dick Cabela bought a 22-word classified ad in Sports Afield magazine for free trout-fishing flies. The giveaway gambit launched a hunting, fishing and outdoor recreation retail enterprise that became one of Nebraska's largest homegrown businesses. It made "Cabela's and Sidney" as synonymous as "Cornhuskers and football."
More than five decades later, as Sidney prepares for a post-Cabela's future, the town finds itself needing its own marketing pitch.
Like Dick Cabela in 1961, who found himself with more than 2,800 unsold fishing flies, Sidney is casting about to reel in businesses to a little town on the prairie long proud of its status as world headquarters of Cabela's.
The lure is the immediate availability of hundreds of Grade A employees who helped build a mail-order gig started on a kitchen table into a $5 billion company.
Sidney's marketing strategy is more sophisticated, of course, but the scramble is on to minimize the impact of expected job losses at Cabela's headquarters with the company's takeover by rival Bass Pro Shops.
Word of what the future holds for hundreds at Cabela's has come at a torturous drip since the iconic hunting, fishing and outdoor retail brand came under siege more than two years ago by an activist investor who called for changes and a possible sale.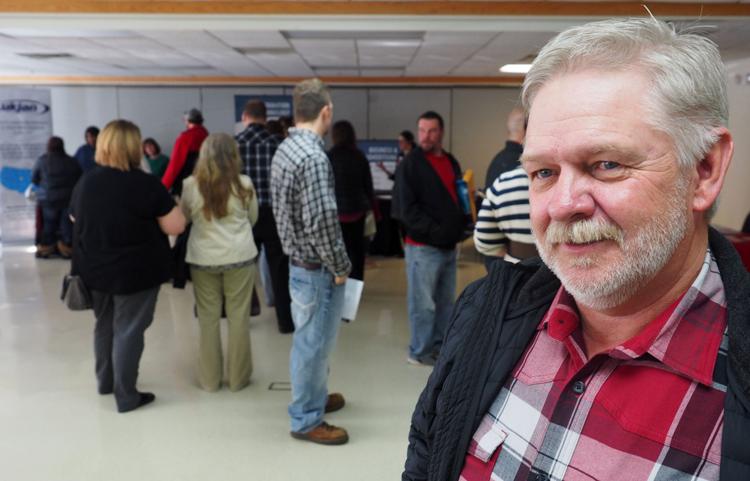 Mayor Joe Arterburn and others worried that the community was losing too many highly educated white-collar residents — many of them paid upward of $80,000 — who didn't want to leave but had to look elsewhere for jobs.
"The drain has already started," he said. "People aren't waiting to see if they have a job at Cabela's. They're out there marketing themselves, and if they get offers, they're grabbing them and going."
To combat that, a small band of recruiters has launched a marketing campaign for the western Nebraska town.
"We want to start to rebound before we hit bottom," Arterburn said. "We have an idea of what's coming. We're trying to get ahead of it. We're holding our breath."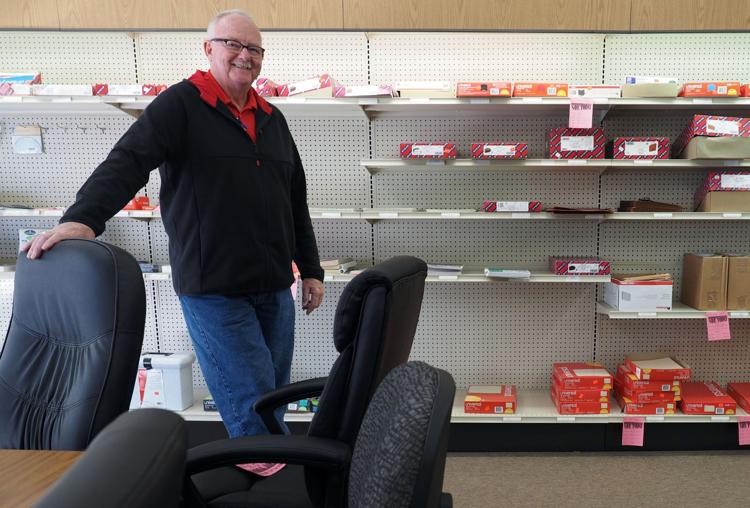 Even before Bass Pro announced its $5 billion purchase in late September, layoffs and an employee exodus were underway in Sidney.
Cabela's executives brought to Sidney over the years are relatively accepting of the upheaval, said Tim Miller, owner of an office products company on main street.
"They know we're not used to seeing this stuff," he said. "Buying, selling, merging and closing is everyday life in corporate America. But when it happens in a town our size, it's devastation."
Cabela's has long been an economic engine for Sidney, population about 6,800. The company once employed about 2,000 people in Sidney. But coattails of the Cabela's boom boosted the number of jobs of all kinds — hotels, restaurants, shops, small industries and manufacturers — to roughly 8,000 full-time and part-time positions in town. People came from across the southern Panhandle, northeast Colorado and southeast Wyoming to work in Sidney.
Cabela's employees learned four days before Christmas that about 125 information technology jobs, 190 at the distribution center and dozens of others in accounting and at the retail store will remain in Sidney.
But many other jobs are expected to be cut as the combined Bass Pro-Cabela's consolidates at Bass headquarters in Springfield, Missouri.
Bass Pro officials won't say how many employees remain in the Cabela's corporate office after layoffs and attrition. A former Cabela's employee who asked not to be identified said the corporate offices are down to about 500 employees, and many are leaving weekly.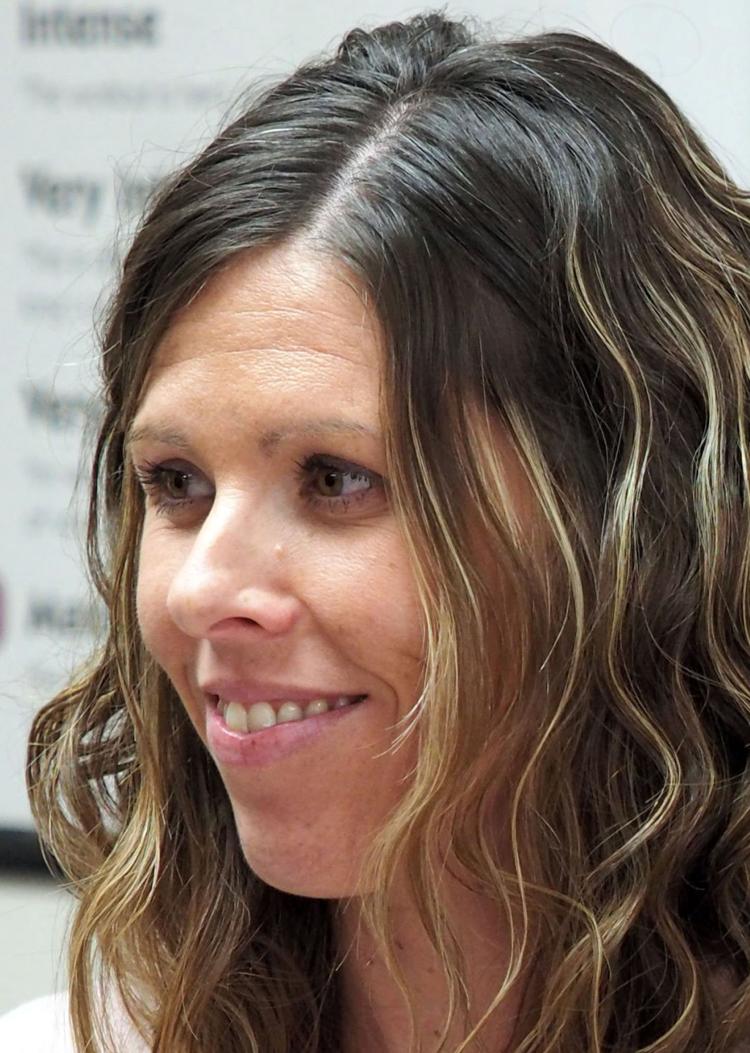 Melissa Norgard, Sidney's economic development director, said the exodus is unfortunate.
"The chance we get the people back who left town is slim to zero," she said.
Norgard said she and others are scrambling to get ahead of the expected mass layoffs.
"I want to make sure those people have another option in the community," she said.
In addition to casting a net across the continent in hopes of catching an expanding company, one of Sidney's strategies is to interest businesses from the booming nearby Denver metropolitan area to open satellite offices or operations in the Nebraska Panhandle community.
Norgard and Jason Guernsey, the Nebraska Department of Economic Development's business recruitment manager, met with several companies — particularly fast-growing startup operations hungry for skilled employees — during a two-day mid-December blitz to Colorado's Front Range communities.
Dan Curran, deputy director of programs for Nebraska Economic Development, said the recruiters focused on industries in need of accounting, marketing and information technology employees that make a corporate headquarters hum.
They also say Sidney's status as a logistics and transportation hub make the community well positioned for agribusiness and light manufacturing on the edge of the Great Plains and the Rocky Mountain West. Denver is a 2½-hour drive away. Transcontinental Interstate 80 skirts the town. BNSF Railway and Union Pacific Railroad cross paths in the city.
Curran said the recruiters returned optimistic.
"We felt really good about two or three companies coming out of that mission," he said.
"Savvy businesses know you don't often find a rural community with new facilities and people with these skill sets," Curran said.
Curran said it's unlikely that any large corporation would move its headquarters to the Cabela's campus and bring or need hundreds of employees.
"But if any business is serious about growing, introducing a new product line or creating a new division, we want to try to get a piece of that expansion in Sidney," he said.
That has already happened — and some former Cabela's employees and others have reinvented themselves to stay in the community.
Among the victories scored in the shadow of the Cabela's gloom, Sidney was selected for expanded operations by a leading fabricator of ductwork installed in new houses and a fast-growing manufacturer of plastic huts for dairy calves.
Darren VanBuuren, president and chief executive of Agri-Plastics in Ontario, Canada, was looking for sites near Denver and in Utah when Nebraska business recruiter Kris Benson encouraged him to look again at the Cornhusker State.
VanBuuren wanted to locate a plant for a new product line to serve dairies in the southern Great Plains and West to be in an arid area with Interstate and railroad access.
"I was looking at a map of Nebraska and asked Kris 'What about Sidney?' " VanBuuren said.
He soon visited and was sold. Agri-Plastics was one of eight companies interviewing prospective employees at a Sidney job fair that attracted more than 200 people last month.
VanBuuren planned to hire an initial staff of 20. Equipment is arriving and production is to begin with one shift in February. The plant should be operating three shifts by mid-March.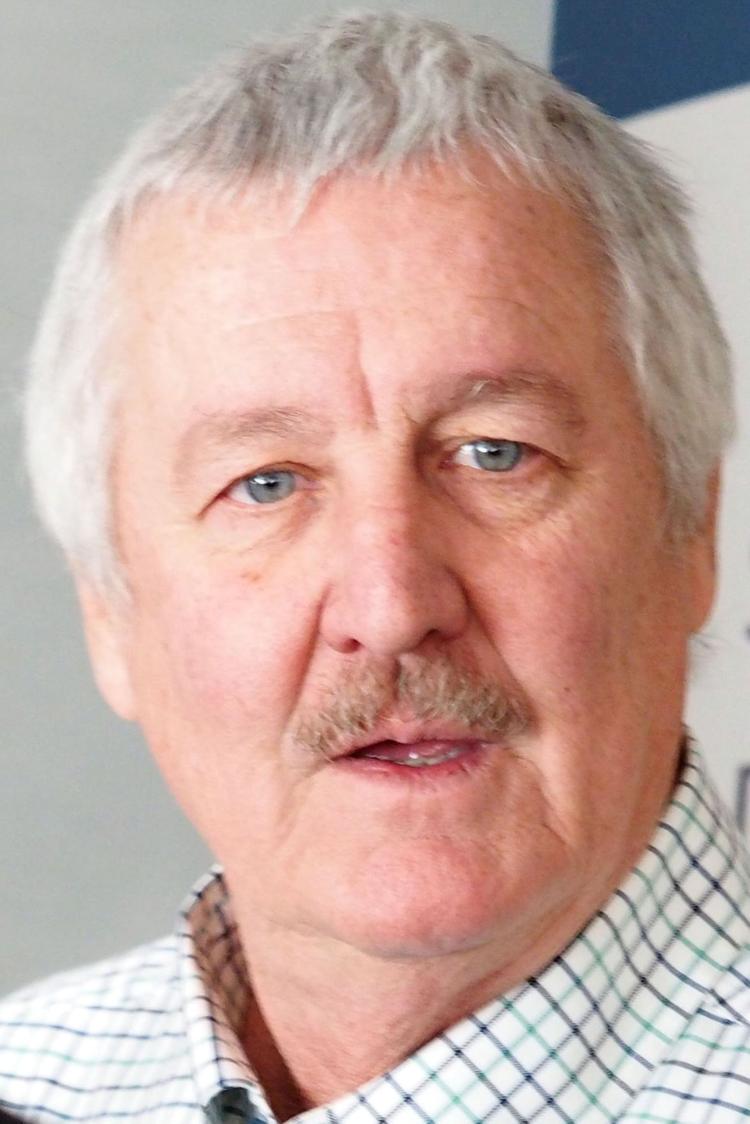 "We're going to spend a lot of time in Sidney," VanBuuren said. "We want to be successful."
Agri-Plastics and Ohio-based Lukjan Metal Products share a 359,000-square-foot building vacated two years ago by a copper cable manufacturer. Lukjan, a rapidly growing ductwork manufacturer, established Sidney as its Great Plains center.
Nancy Shaw Goldsmith, director of human relations, said the successful expansion and the ability to tap into a ready workforce exceeded the company's expectations. Production started in July. Lukjan has 17 employees and planned to add a dozen more this month.
Dave Wiekhorst, plant manager, said the area's labor pool impresses Lukjan managers.
"They're intelligent. They don't mind working. They show up for work," he said. "It's a whole lot different than other areas of the country."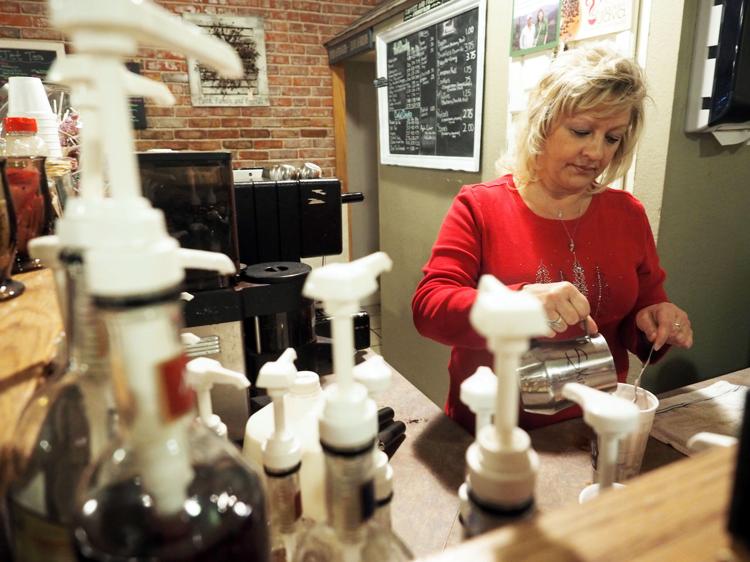 Three waves of Cabela's layoffs since 2015 and the grim question of the future of the corporate headquarters forced displaced employees and others to look for new opportunities in Sidney or elsewhere.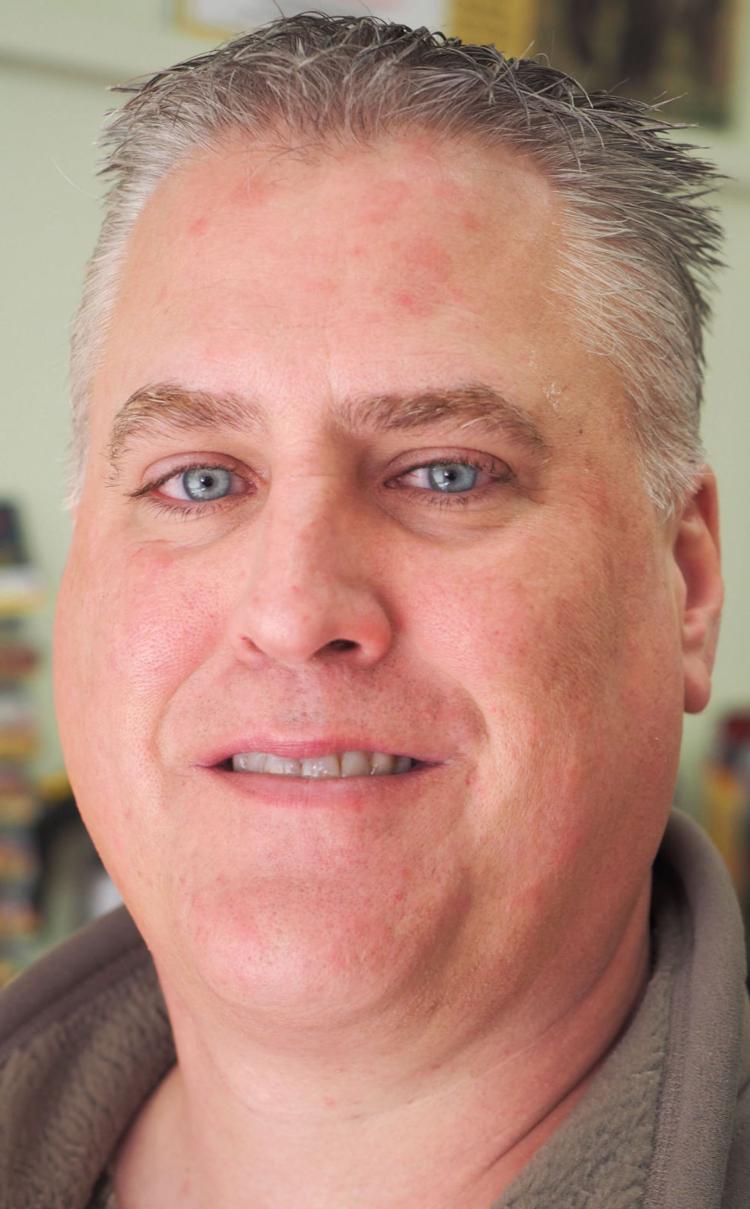 On Illinois Street — the town's main drag — former Cabela's employee Brian Fort works out of a tiny makeshift office as sales director for Counter Assault, a Montana-based manufacturer of bear deterrent pepper sprays.
His self-proclaimed downtown man cave has a laptop computer, a cellphone and a son's discarded bedroom desk. A space heater keeps the chill at bay. The only sign on the glass door advertises his wife's dance classes for kids.
Fort, 49, came to Sidney and Cabela's from Minnesota a decade ago as a retail product manager. He was laid off in March of last year, and within three days had a job offer that allowed him to stay in town. His wife's job at Cabela's headquarters provides the family's health insurance. Their two youngest children are still in high school.
Fort said he isn't bitter about the turmoil the sale of Cabela's is causing his family.
"It's business. I get it," he said. "But there's so much talent here you could start your own company. You could start another Cabela's."
Local development officials have encouraged Cabela's merchandisers to brainstorm ideas for forming their own Sidney-based companies.
"We have all this expertise. The challenge is lacing it all together," said Mayor Arterburn, who was laid off during one of the rounds of staff thinning after a nearly 23-year public relations career at Cabela's and now is a freelance outdoor writer.
Fort said it's unclear what will happen to his wife's job under Bass Pro. The couple want to stay in Sidney at least two more years and are watching for job openings created as others leave the community. Hundreds of area families with one jobless or underemployed spouse face the same uncertainty.
"It'll be a challenge," Fort said. "There will be ripple effects through the town. It'll be ugly for a bit."
Around the corner from Fort's office, Lori Rowan serves coffee and sandwiches at a shop she bought shortly after being laid off two years ago. She had worked at Cabela's for 24 years, primarily in merchandising.
"I walked in and started making coffee, and it's been great," she said. "The town needs this place more than ever now."
Rowan, a 50-year-old Sidney native with a daughter graduating from high school this year, said it's been hard to watch Cabela's unravel.
"I lived Cabela's. I loved it," she said. "They treated people well. We were family out there. I wanted to be there until I retired. It was hard to be pushed out."
Cabela's moved its fledgling business to Sidney from nearby Chappell in 1969, two years after Rowan's birth.
"I thought Cabela's would be here forever," she said. "It's been forever for me."
Rowan counts herself among the legions of long-time Sidney residents who don't want to move away.
"People are just trying to hang on," she said.
A décor shop and one of the town's two lumberyards recently closed. A furniture store has cut back its hours and let go a part-time employee to cut costs.
"I'm nervous about it, but Sidney's been through this before and grew back," Rowan said. "But if it stays slow for too long, there will be people leaving and more stores closing."
David Porter, owner of DP Electronics and a RadioShack franchise, said every business in town is chasing a shrinking pool of expendable dollars.
"Even if all these (Cabela's) people get jobs, but they're not making the income they made before, it affects us all," he said.
Porter diversified his business when he first read of the potential for Cabela's to be sold. He developed a high-definition surveillance system for grain elevators and other companies and now has clients across Nebraska and the region.
Anxiety has been gnawing through Sidney for months. Gallows humor is widespread.
Miller, of the office supply business, said a friend who works at Cabela's headquarters met him for lunch at Runza. Miller asked if his electronic entry badge still got him into the building.
"It did this morning. I'll find out when I go back after lunch," the friend replied.
A major collapse of Cabela's and exodus of employees and their families could mean a roughly 25 percent decrease in services provided at the new Sidney Regional Medical Center, said Jason Petik, chief executive officer.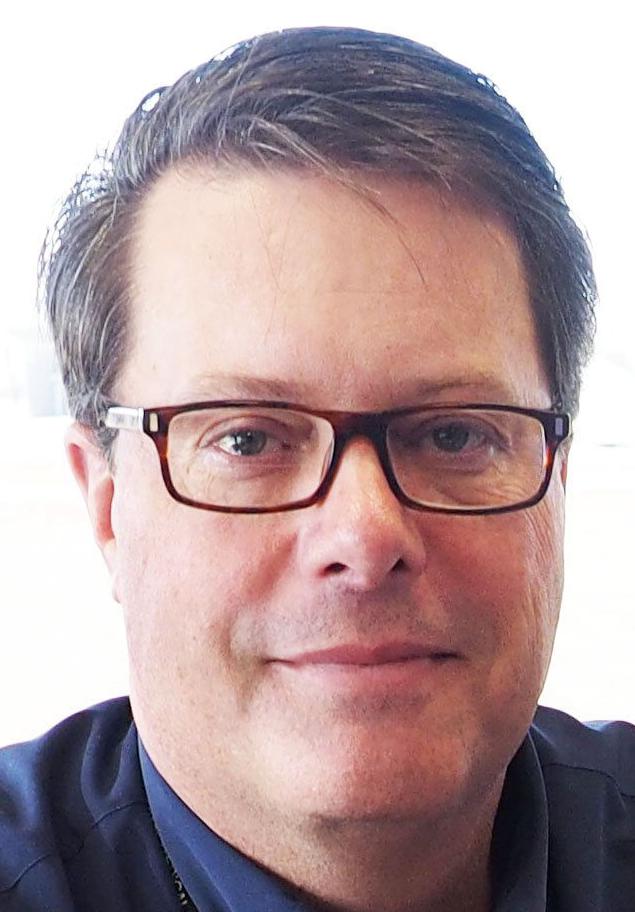 The $52 million, 25-bed critical access hospital was under construction when Cabela's was targeted by an activist investor in October 2015. Petik said he and the hospital board are focused on providing health care services that keep companies in Sidney and help attract new businesses. The community's education, business and health care infrastructure — developed during the Cabela's boom — is well positioned for the future, he said.
Petik said he is optimistic that Bass Pro Shops could be part of that growth.
"If they grow the way they think they'll grow, they've got to be able to use some of the space in the brand-new Cabela's headquarters building (opened in 2016)," he said.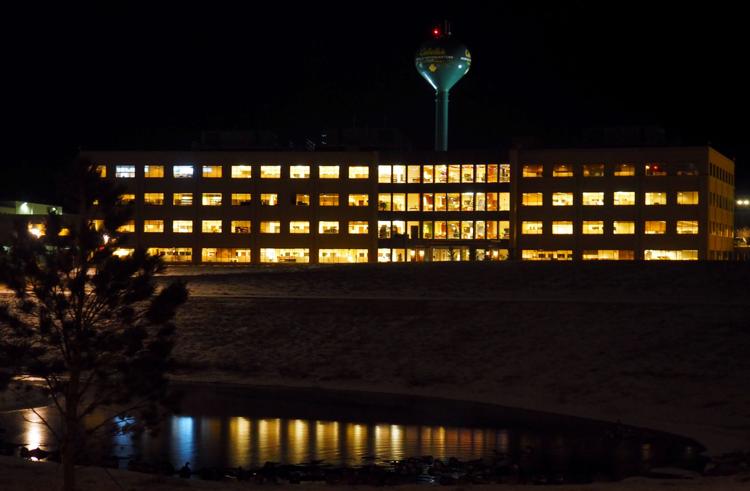 Norgard, the city's economic development director, said her pitch to prospective companies touts the local employees who helped build Cabela's into an outdoor industry behemoth.
"Any company that comes in and swoops them up is going to benefit," she said.
Norgard is a Sidney native who moved back to her hometown from San Diego in 2012 to work for Cabela's. She managed corporate sponsorships and partnerships until leaving nearly a year ago to take the city job.
Norgard said Cabela's worked hard to recruit talented employees. Like Norgard, many were young, started families, bought houses, have children in school and want to avoid uprooting.
She has advertised Sidney's assets in Omaha and Denver newspapers and their websites, hoping to catch the attention of companies with expansion plans.
"Not everyone can say 'no' to me," she said. "Somebody's got to be looking."
City Administrator Ed Sadler said he and other officials have hosted businesses checking out the community and asking about the numbers and skills of people available.
"The question is 'Can we move fast enough to tie all together in a pretty package that fits with someone's business plan?' " he said.
Norgard said most communities across the Midwest and Plains often can't provide the manpower and housing that prospective businesses require.
"I've got both," she said. "Companies struggle to find good people. I don't just have good people, I have amazing people."
More coverage: Cabela's sold to Bass Pro Shops for $5.5 billion