Conagra Brands' downtown Omaha workforce has operated the past three decades in a bubble of sorts.
A sprawling green lawn separates the food titan's tailor-made riverfront campus from the rest of the city. Underground tunnels connect multiple office buildings that hug a peaceful lagoon to the east.

Peel back those brick facades, and you'll see professionals like Ashlee Schlange, a food scientist who helped "sneak" healthy whole grain pasta into kids' cans of Chef Boyardee.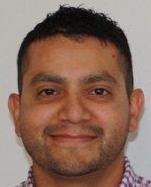 You'll meet creative guys like Darik Ledesma. He works in a space called The Mine, where he designed, among other things, the red and black Banquet Mega meals cartons seen at grocery stores.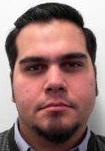 You might even spy the multilingual Ryan Ono biking from his downtown condo to his job running the transportation and procurement team.
Now hitting its 100th year in business, the Fortune 500 company that started in Grand Island as Nebraska Consolidated Mills has gone through a host of changes that include pulling its corporate flag from Omaha.
The 2016 changes, which also included selling off businesses, shrank the overall Omaha workforce by about 1,300 and consolidated those left to the southern end of the riverfront campus. Once occupying five office structures on those grounds, the remaining workforce now is in three buildings Conagra recently revamped and updated.
Overall, Conagra arguably has sparked more landscape shifts and stirred more emotions than any other area business. In an attempt to keep the food conglomerate in the city where it had been since 1922, local officials in the late 1980s gave a green light to tear down two dozen brick warehouses known as the historic Jobbers Canyon district.
The six-block demolition prompted lawsuits and national outrage, while clearing the way for the new multimillion-dollar campus of low-rise buildings, green space and Heartland of America lagoon.
Sign up for our Money headlines newsletter
Get the latest development, jobs and retail news, delivered straight to your inbox every day.
Conagra workers still can enjoy a sack lunch while feeding geese at the lagoon just outside their office windows. But reconfiguring the campus' northern end is expected to usher in more density and public activity and create better connections with the rest of downtown.
Even without the corporate flag and with its smaller workforce, Omaha's Conagra campus has retained certain headquarter-esque traditions, such as holding orientations for interns and milestone celebrations for 45-year employees, says spokeswoman Terah Fox.
And even though top executives no longer live locally, Fox said Conagra continues to invest in Omaha.
She said, for example, employees recently raised 2.1 million meals for hunger-relief efforts led by the Food Bank for the Heartland. Last year, more than 700 employees volunteered over 1,800 hours of service during work hours to help various nonprofits pack over 200,000 pounds of food.
David Brown, president of the Greater Omaha Chamber, pointed out Conagra's investment in downtown infrastructure in the 1980s era when urban revitalization was not as popular.
He said that a loss of a corporate headquarters typically means reduced bragging rights and less high-paid salaries and philanthropic activity for a city. But, he said, Conagra still has a sizable workforce and (though he said he has no way to compare) he sees Conagra as "still engaged in a major way in this market."

Within Omaha's remaining Conagra buildings, people such as 29-year-old Maurisa Mansaray continue to do their part to churn the wheels of a company reaping $11 billion in annual revenue.
Mansaray, a native of Waterloo, Iowa, is a microbiologist. Focused on food safety and quality, she looks at how bacteria such as salmonella behaves in food — with the goal, of course, of keeping it out of your TV dinner.
On any given day, Mansaray is in her laboratory, one of many within the Research and Development building.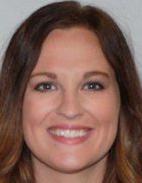 Co-worker Dana Leise, on the other hand, surrounds herself with data dashboards, numbers and analyses.
As manager of economic research, the 30-year-old University of Nebraska-Lincoln graduate sifts through international market and news reports to track changes related to, say, broccoli or peanuts that could affect any Conagra food brand.

Tom Culross, 53, is going on his 25th year at Conagra. The first 12 he spent in Chicago.
As vice president of environment health, safety and sustainability, Culross is charged with keeping the workforce safe and making sure the company's practices are planet-friendly.
Fox says that just under half of Conagra's Omaha workforce has been with the company a decade or longer. Most positions, she said, require at least a two-year degree.
The Omaha jobs range from finance to sales to chefs and package designers. A common denominator is a fascination for the food business.
"I actually get to play in food all day," says Mansaray. "I get paid to do that, and to understand how the food I like is made."