Nebraska is ready to move beyond just talking about its tech worker crunch and take steps to solve it, says the new leader of a tech jobs initiative launched earlier this year.
"This is getting ready to take off and blow up," said Jona Van Deun, president of the Nebraska Tech Collaborative. "Something is actually going to get done."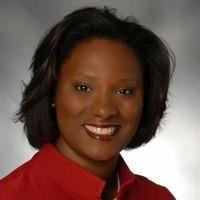 Monday marked the formal kickoff for the Nebraska Tech Collaborative, an initiative of the Aksarben Foundation that is bringing together business leaders and others from across the state to address Nebraska's shortage of high-tech workers. Nearly 100 representatives are already part of the effort, said Van Deun, who joined University of Nebraska-Lincoln Chancellor Ronnie Green and others for the kickoff event at UNL's Innovation Campus.
Sign up for The World-Herald's afternoon updates
Receive a summary of the day's popular and trending stories from Omaha.com.
Earlier this year, business leaders in Nebraska sounded the alarm over their struggles to find skilled workers, saying the issue was reaching crisis levels. At times, they said, they've had to fill good-paying jobs in locations outside Nebraska, potentially costing the state thousands of lucrative jobs.
The Aksarben Foundation, the Omaha nonprofit organization that has made workforce development its primary aim, put together a working group to specifically address the shortage of technology workers.
Mike Cassling, the CEO of an Omaha health care company who has chaired Aksarben's Nebraska Tech Collaborative, said it has committees tackling the problem from every possible angle: creating a tech pipeline out of both K-12 schools and higher education; promoting diversity and inclusion to get more women and minorities into tech; creating more internships; attracting career-changers and veterans into tech; and recruiting workers from other states.
"This is an issue where failure is not an option," Cassling said. "We are definitely behind other states, other cities, all around us."
Cassling called on more businesses and others from education, philanthropy and government to come to the collaborative's next working meeting, set for Nov. 1 at the Strategic Air Command & Aerospace Museum in Ashland.
Van Deun started work two weeks ago as the Nebraska Tech Collaborative's chief administrator. A former vice president with the U.S. Chamber of Commerce in Washington, the Lincoln native said she's just the kind of "boomerang" worker Nebraska can seek to lure back. She said the quality of life she's found here is unmatched.
"I constantly get it from my former colleagues, 'Why Omaha?' " she said. "Why not Omaha? Once you get here and experience it, you get it."