No more sharks; one less empty field. Two construction projects are poised to change the look of Omaha's 72nd Street corridor just south of West Center Road.
On the east side of 72nd Street, J. Development has started to turn a 3-acre field into a 162-apartment complex that will be topped with a fifth-floor clubhouse and deck.
On the west side of 72nd, the Platinum Group has boarded up the old Shark Club and Quality Inn and is developing a plan for what next will sprout at that 4-acre site.
The efforts are the latest ripple in a revival fueled by such attractions as the nearby retail and residential Aksarben Village and Baxter Arena.
"It's a great place to be; (it's) just on fire right now," said Trenton Magid of NAI NP Dodge Commercial Real Estate, who also serves on the city Planning Board.
Not too long ago, that wasn't the case — or at least not for the property upon which J. Development is building the nearly $24 million apartment complex called the Centerline.
In late 2005 that land was envisioned as a low-rise office condominium park. A Minneapolis-area developer had planned to construct a half-dozen town home-style structures to sell to smaller service companies that at the time were a fast-growing part of the economy.
Though one structure was built and to this day houses a Montessori educational center, the others didn't get past the building foundation stage before the recession hit. The unfinished real estate returned to the bank and eventually was purchased by Montessori owner LaVonne Plambeck, who only recently sold it to the Centerline developer.
Magid, who represents Plambeck, said the price was right and so was the timing, as his client had sold off her longtime Montessori business, including the 7001 Oak St. center.
Meanwhile, the economy had improved. Millennials and working professionals were following a national trend of moving toward the city core. And roadways around the Centerline project site have been reconfigured, giving future tenants easier access to Aksarben Village, Baxter Arena and an active neighborhood hub that includes the College of St. Mary campus.
Julie Stavneak of J. Development said apartment dwellers should have great views of and a walk or bike ride to Aksarben Village and the University of Nebraska at Omaha's Chili Greens dome and training facility.
Assisted by $2.9 million in public tax-increment financing, the Centerline is to include a pedestrian link to the sidewalk that runs along South 72nd Street and follows the exit ramp to West Center Road, the Keystone Trail and UNO's Scott Campus.
The Centerline's first units are to open in early 2019, with rents ranging from about $840 for a studio to about $1,400 for a two-bedroom unit. The complex is to have its own on-site amenities, including a dog park, balconies and green spaces to hold outdoor performances and tenant get-togethers.
"We're really going to focus on having a fun, connected atmosphere," Stavneak said.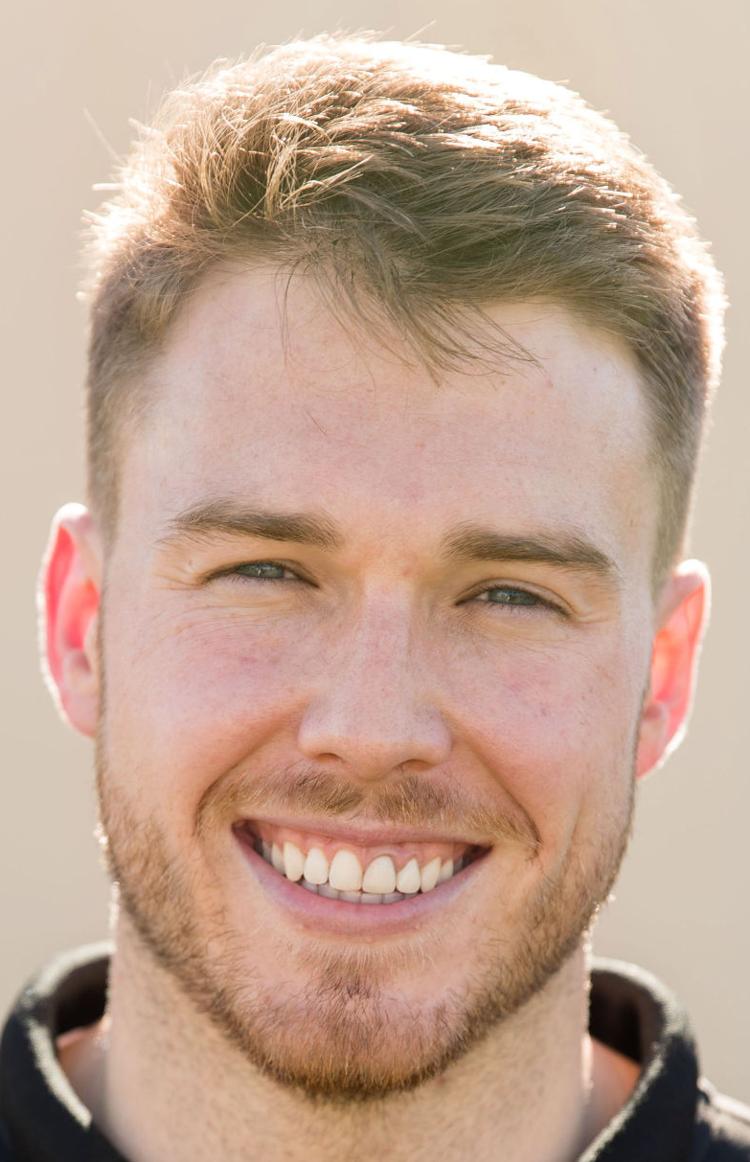 Ryan Spellman of J. Development said challenges such as sloping terrain likely scared off some other developers. But his group, which is partnering with Assurity Life Insurance, believed that the Centerline site was ripe for market-rate rental housing, particularly as new jobs are settling in the area.
HDR, for example, is building its worldwide engineering and architecture headquarters at Aksarben Village, bringing about 1,000 jobs from the existing campus near 84th Street and West Dodge Road.
Earlier this year the larger and remodeled hospital campus of Creighton University Medical Center-Bergan Mercy opened at 7500 Mercy Road. A year prior to that, the six-story Think clinic opened at 7100 West Center Road, uniting doctors, pharmacists, patients and more in a setting described as revolutionary in health care delivery.
Spellman said J. Development was captivated with the shuttered hotel and Shark nightclub property on the other side of 72nd Street, but it was snapped up by the time he inquired.
Brothers Jamie and Nick Saldi, principals in Platinum Group, said the area's commercial, entertainment, residential and educational activity creates demand for a variety of industries at that site.
They said they haven't pinpointed what will replace the buildings now vacant and cordoned off, but expect the site to be cleared and a fresh project to rise. Nick said his preference is to have a mix of uses there.
Said Jamie: "Right now, everything is on the plate."
The Saldis, both alumni of UNO, said they know and love the area. They're currently redeveloping another nearby property: the former Venice Inn site off 72nd and Pacific Streets. That new $3.1 million Aksarben Pointe commercial strip is to be done next spring, anchored by the Saldi brothers' third Legends Patio Grill and Bar.
For J. Development, the Centerline marks its first market-rate commercial venture on the Omaha side of the Missouri River. Stavneak said her company has led other Omaha construction projects, but those were on behalf of nonprofit groups. The company has done several projects in Iowa, including the Rise and the Sawyer apartments in Council Bluffs that include ground-floor retail bays.
J. Development recently moved its own office from the Bluffs to the 73rd Street and Mercy Road area, after outgrowing its previous space.
Spellman said the company's research shows continued demand for mid-Omaha housing, and it hopes to develop even more around an area bounded generally by Grover, Center, 67th and 72nd Streets.
In recommending TIF support for the Centerline, the Omaha Planning Department said the project furthered a goal to fortify older parts of the city.
Planner Don Seten said such investment shows that the mid-Omaha redevelopment wave is spreading.
"You get an economic engine like Aksarben Village, and areas a little further away start to feel the impact," he said.