John Schmidt has had a 30-year love-hate relationship with the Florentine.
Truth be told, the retired architect said, it's been mostly hate.
But today he's unveiling a $5.5 million makeover of the historic stone apartment building west of downtown Omaha at 907 S. 25th St.
And at that open house — before friends and family who have nagged him over the years to ditch the Florentine — Schmidt plans to proclaim his renewed admiration and pride for the property he said drained much of his energy and money.
Urban renewal is inching toward the area where the Florentine apartments were built 108 years ago, said developer Schmidt, and he believes he can now command market rate rather than government-subsidized rents.
He's optimistic that more people will now notice the building he fell in love with, a rare local example of Italian Renaissance design associated with the Calabrian heritage of its original owner.
He's also confident the rejuvenated Florentine can help accelerate a turnaround of its aging neighborhood that has been rather hidden (and somewhat neglected) between two reviving bookends: downtown and the Park Avenue area.
"Finally, downtown residential redevelopment is headed in my direction," Schmidt said. "I think the neighborhood is ready for really nice housing."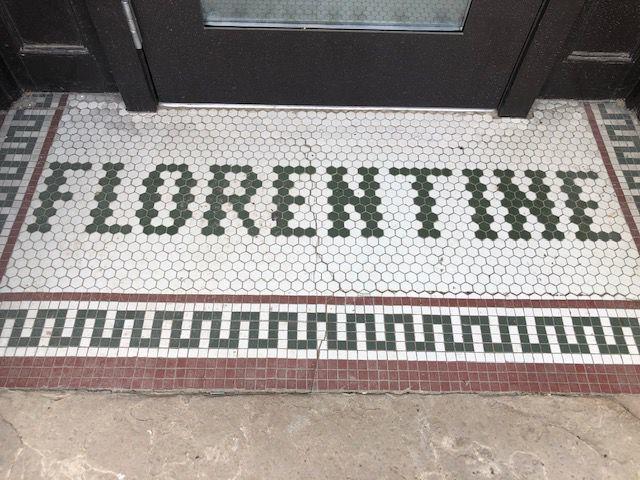 He said the Florentine should be attractive to millennials and an increasing number of apartment-seekers drawn to historic landmarks but wanting new and modern amenities.
The Florentine was part of a trio of apartment buildings to achieve local and national historic status in 1983. The other two, the Carpathia and the Leone, also built by Italian immigrant Vincenzo Pietro Chiodo (aka Vincent Chiodo), were demolished sometime in the early 1990s.
So far, six of the Florentine's 30 renovated apartments, ranging in shapes and with one or two bedrooms, have been leased. Rent for most one-bedroom units is about $900. Landscaping and some other final touches around the 16,500-square-foot structure have yet to be done.
But Schmidt breathes easier today, and has poured his roller coaster of emotions into a song he plans to sing at the open house. It describes a love-hate affair that began in the late 1980s when he returned to his hometown to tackle a new work assignment. He signed up for a downtown architectural tour, and that's when he first laid eyes on the Florentine.
At the time, the apartment structure was managed by the American Indian Center of Omaha. Its stone facade and cobble masonry made a lasting impression on Schmidt, then an architect engineer for the U.S. Postal Service.
The Florentine went into foreclosure proceedings a few years later, and the Department of Housing and Urban Development put it up for sale.
Schmidt was the only one to show up for that 1990 auction, and paid $1 over the minimum bid of $150,000. Massive renovations were required.
Schmidt said he was tied into a 15-year commitment to lease to low-income tenants, which HUD extended another five years.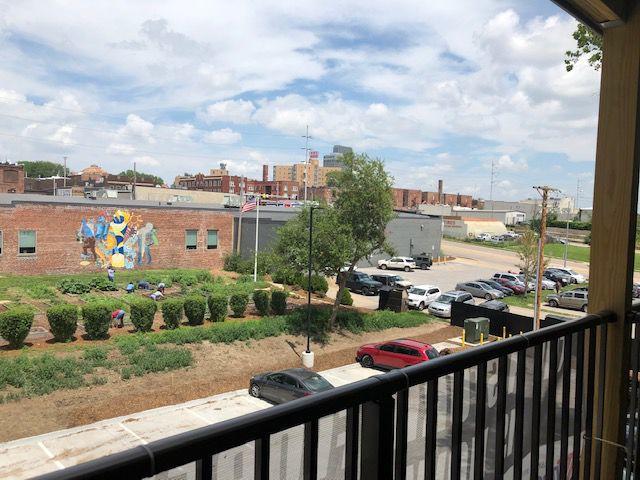 He said any profit was eaten up by maintenance he didn't anticipate and property management fees. "It was a nightmare."
"All my friends and relatives were saying, 'Sell it. Sell it. Get the heck out of there.' "
He tried, but couldn't find a buyer. He planned to restore the Florentine after the HUD contract expired, but for various reasons couldn't get enough financing. The property stood boarded up for about six years as he continued to pay taxes.
When historic tax credits became a viable financing option again, Matt Dougherty of Dougherty Management and State Farm Insurance helped assemble a financial package.
"It's been a struggle," Schmidt said. "My parents went to their graves worrying about me and that building."
His latest renovation effort was done in phases, with the last of the four levels now ready for tenants. The new-and-improved Florentine features skylights in hallways and some kitchens, new appliances, original wood floors in living rooms, decks off the kitchen or bedrooms that look toward the downtown skyline.
Schmidt is quick to tell potential renters about the structure's history and an exterior that resembles "a grand Italian palace."
His catch phrase: "Come claim your piece of the palace."
---
Omaha's tallest buildings
17. Westbrook Tower Apartments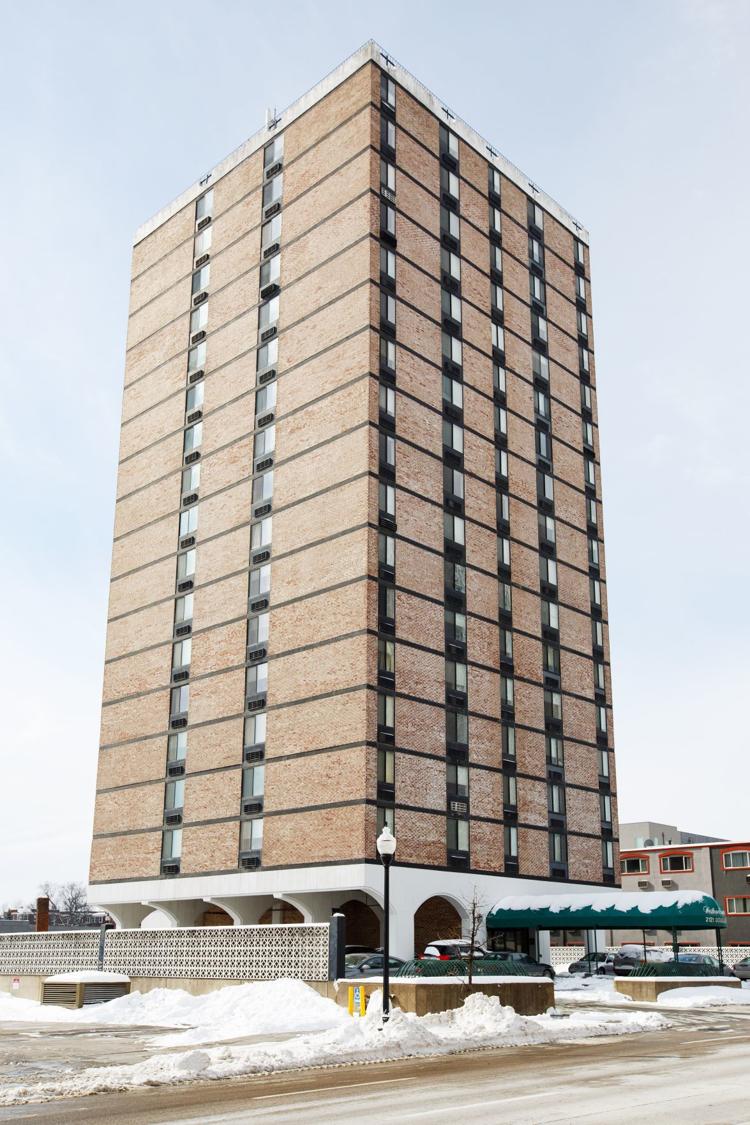 16. Kiewit Plaza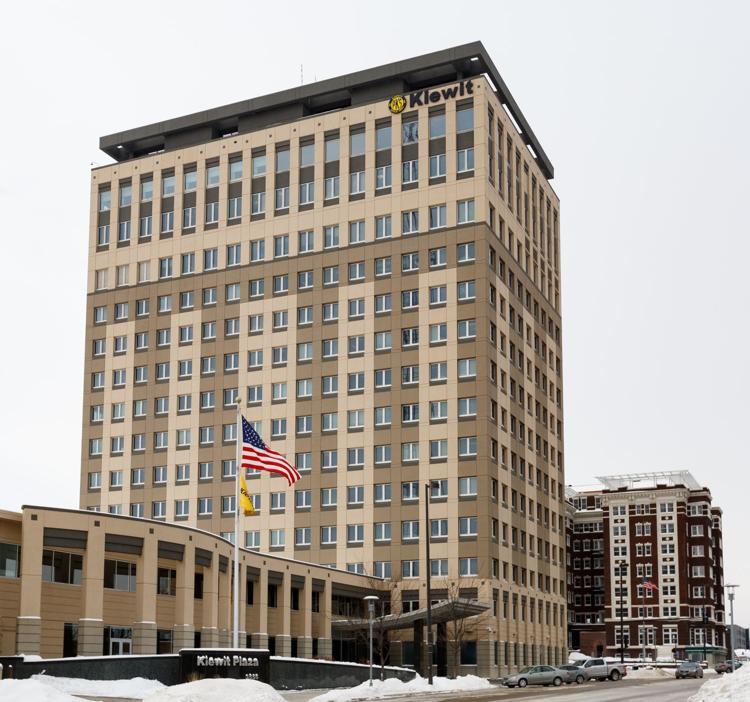 16. Farnam 1600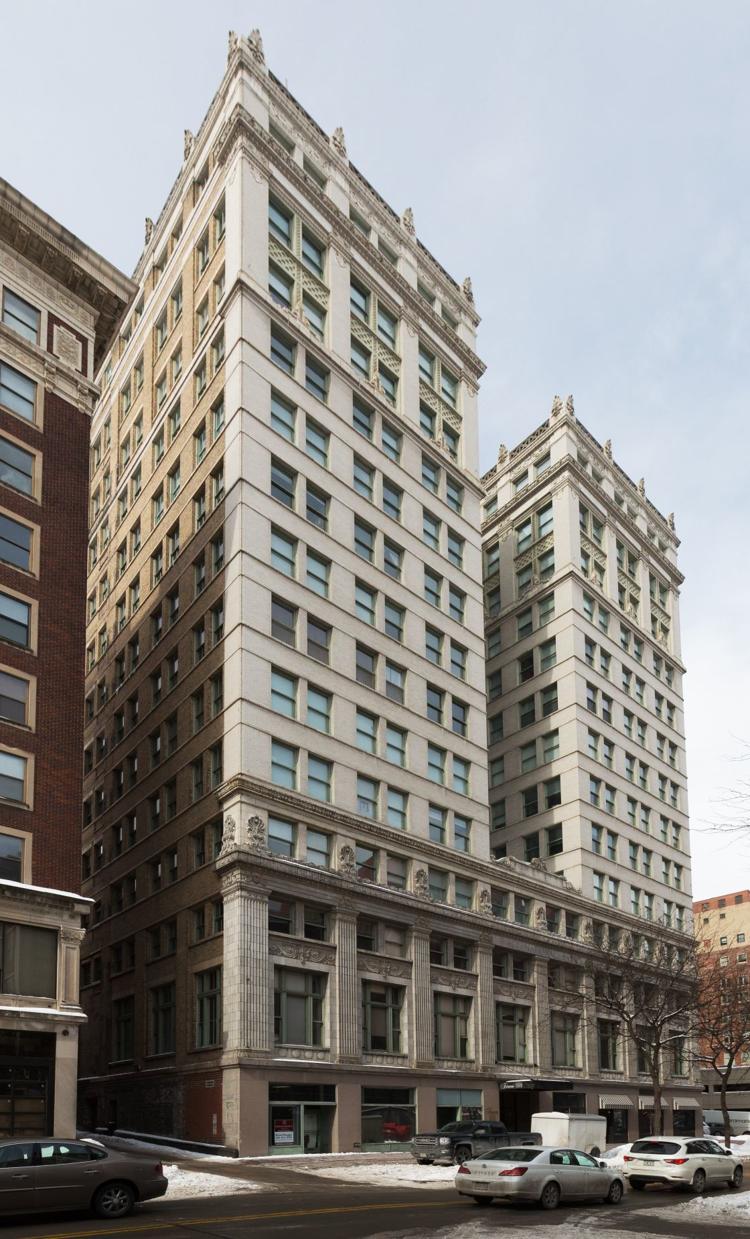 14. and 15. Central Park Plaza buildings
13. Orpheum Tower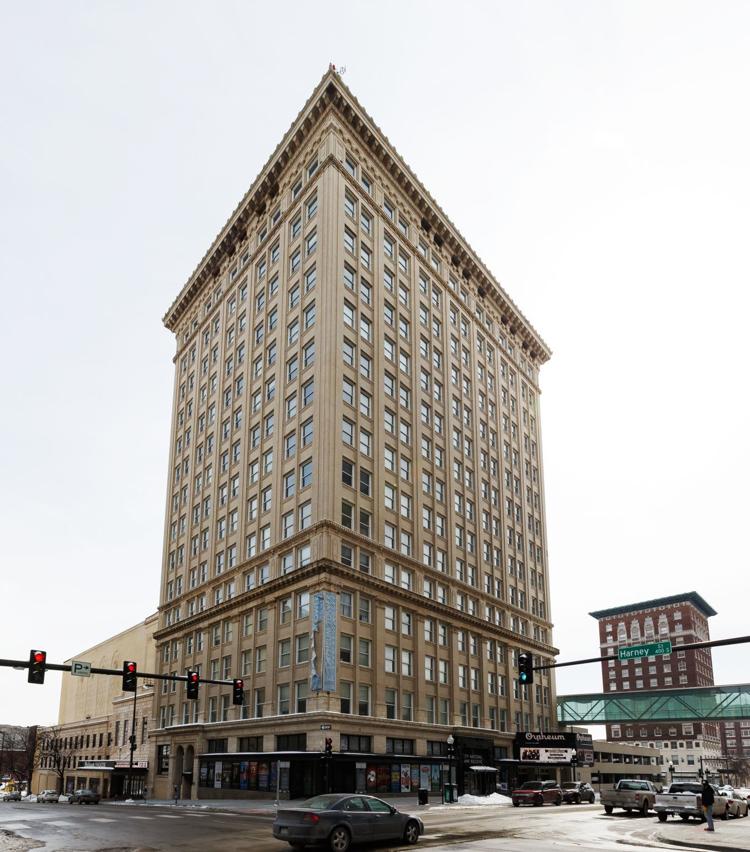 12. Lied Transplant Center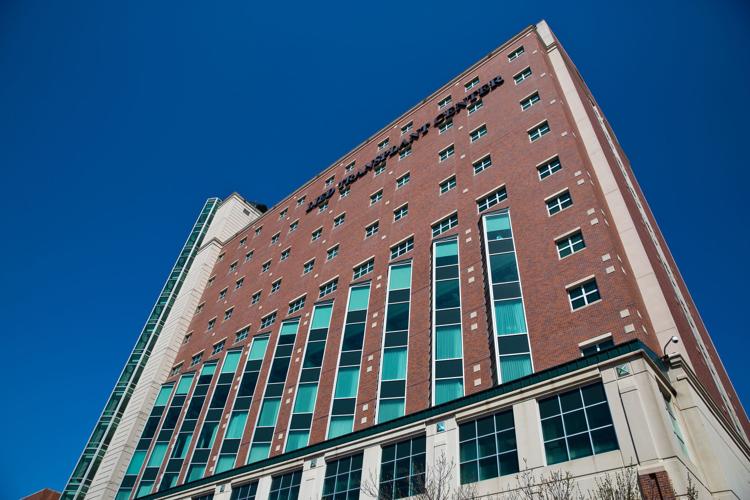 11. DoubleTree by Hilton Omaha Downtown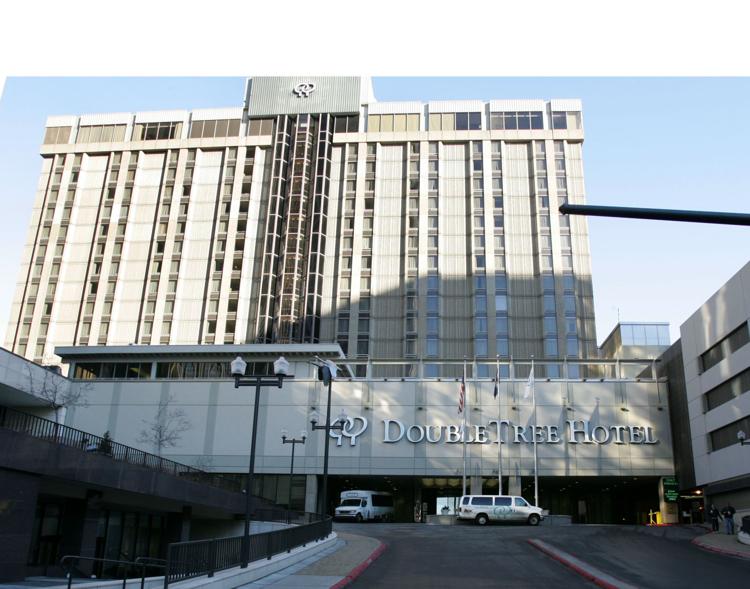 10. The World-Herald Building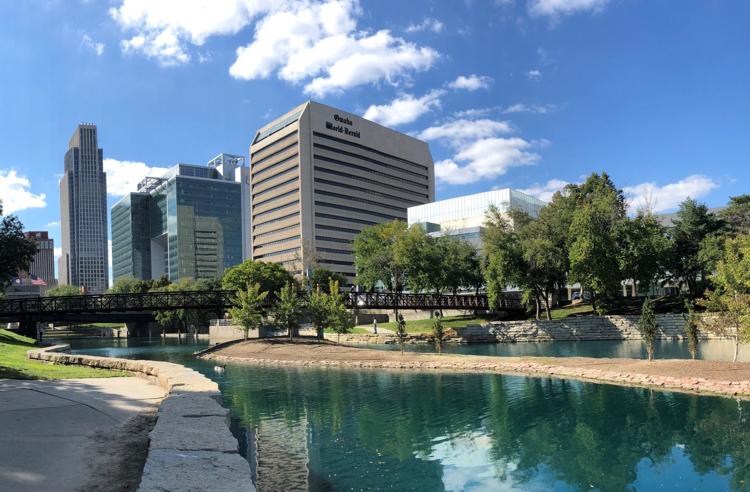 9. Landmark Center
8. Elmwood Tower
7. The Highline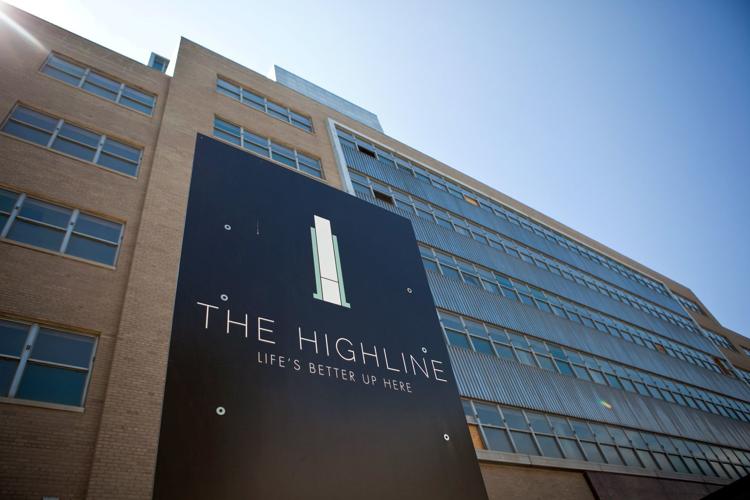 6. Former Northwestern Bell Telephone Building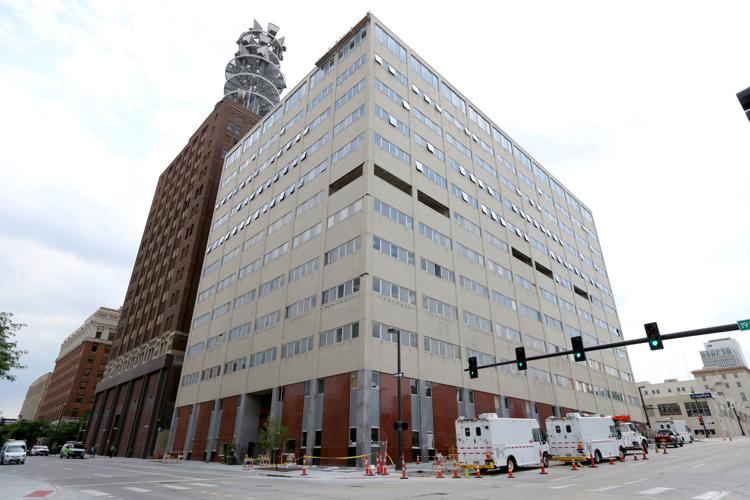 5. Mutual of Omaha
4. First National Center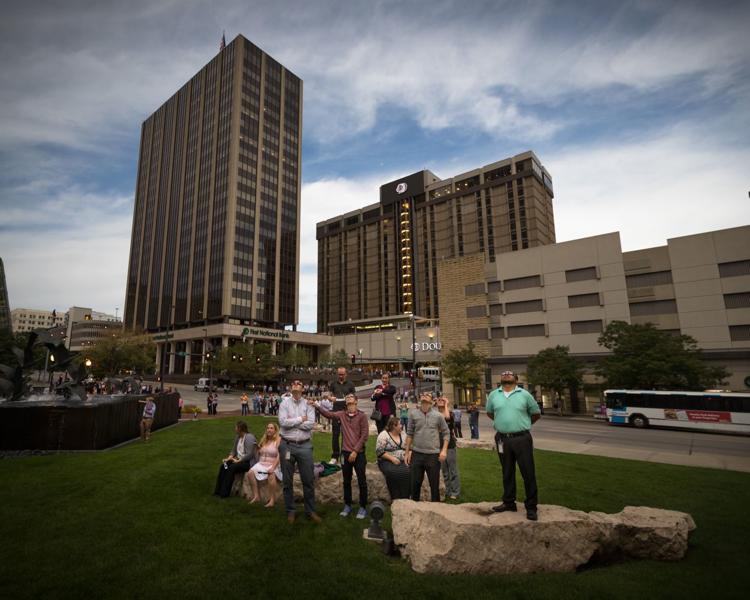 3. Union Pacific Center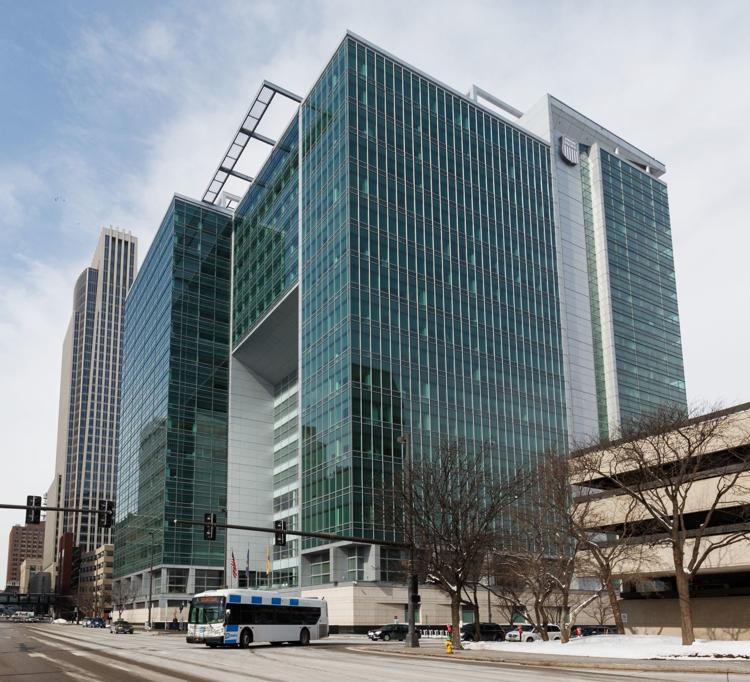 2. Woodmen Tower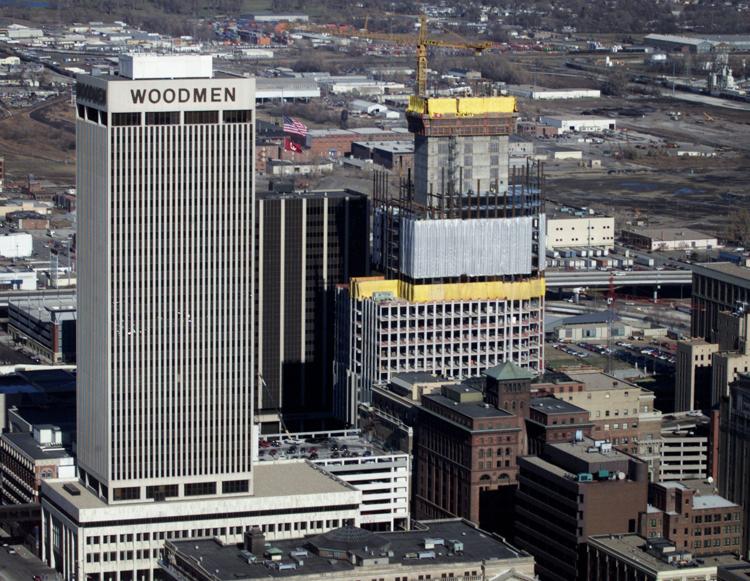 1. First National Tower