The story of how Boston-based point-of-sale firm Toast was lured to Omaha starts with music.
As it happened, an executive of the firm had lived in Omaha a decade earlier, making many friends within the city's celebrated indie music scene. So he reached out to an old friend to inquire about Omaha as a new location.
Once that initial connection was made, resources funded by the Greater Omaha Chamber's "Prosper Omaha" economic development initiative kicked in.
Now Toast has its logo atop a building on the city's downtown skyline and an office employing more than 150 people.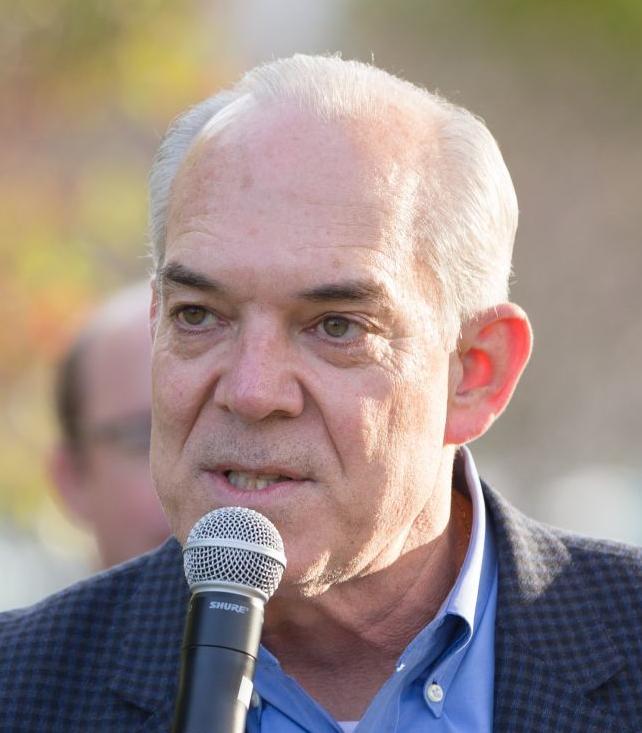 "There's a significant amount of behind-the-scenes work that has to happen" to lure a firm to the city, said David Brown, the chamber's CEO. "You have to have a team."
Brown and other chamber officials offered the Toast success story last week as they put a bow on their 2014-2018 Prosper Omaha economic development campaign and sought to ramp up its growth strategy for the next five years — Prosper 2.0.
There will again be a focus on projects that create jobs. But there is more emphasis on high-paying jobs, with a goal of attracting 10,000 jobs paying $50,000 and above.
Tim Burke, president and CEO of the Omaha Public Power District and chairman of Prosper 2.0, said there will also be new areas of emphasis.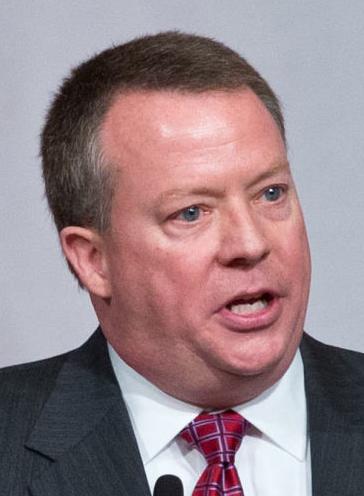 As part of efforts to attract workers, there will be much more focus on promoting a diverse and inclusive business climate. The goal is to help 100 firms adopt "best-in-the-nation" inclusive hiring and promotion practices, he said.
"It's something we need to embrace if we want to keep our talent here," he said.
Other goals include assisting 250 new startup companies and attracting and training 10,000 new tech workers.
For the first time, the chamber is also focusing on creating a coordinated urban transit system to strengthen the city's core.
The chamber has set a goal of raising $32 million for Prosper 2.0. Since launching fundraising last year, it's secured $26 million in donations and pledges from some 180 firms and foundations. Brown expects to be close to the goal by the end of the year.
Much of the $25 million raised for Prosper Omaha funded the chamber's 25-member economic development staff and the tools they use to try to attract jobs and workers to the region. It also paid for other specific job initiatives, ranging from preparing building sites to lure potential new developments to programs exposing youths to future careers.
By the time Prosper Omaha wrapped up at the end of 2018, Brown said it had exceeded its goals for growing business in Omaha and surrounding communities.
The campaign netted 362 "landed projects" — job creation projects in which the chamber's economic development staff played a role. About half were with firms that had no previous presence in the region. And many of the firms that already had offices here had other office locations, too, making those projects competitive ones.
The landed projects involved $5.6 billion in investment and helped create almost 16,000 jobs, according to chamber figures.
Another product of Prosper Omaha was Omaha's "We Don't Coast" branding campaign, used to market the metro area as a place to live and prosper.
Sign up for our Money headlines newsletter
Get the latest development, jobs and retail news, delivered straight to your inbox every day.
"We Don't Coast" has been featured in targeted marketing around the country and is currently being used by 500 organizations in the region to help tell their own story.
"Being called a 'best-kept secret' isn't really a compliment," Brown said. "To continue growing a strong, diverse economy, we knew we needed to increase visibility and awareness."
And that's one thing that won't change during Prosper 2.0. Brown said that "We Don't Coast" continues to be well-received and easily sums up Omaha as a place, telling people "who we are, where we are, and how we operate."
"It's a direct counter to what Nebraska tourism is sending out," Brown said, alluding to the self-deprecating "Honestly, it's not for everyone" marketing campaign. "We want to counter negative impressions and create new impressions."
Omaha's tallest buildings
Omaha's landscape is marked by buildings new and old reaching toward the sky. Here are Omaha's tallest buildings. Note: Building height, construction data and other information from Emporis.com. All listed heights are architectural.