Omaha philanthropist Susan Buffett married John Foley, a retired information technology expert, Sunday at her home in Omaha.
Buffett is the daughter of billionaire investor Warren Buffett.
Susan Buffett said she and her companion of more than six years were married in a small ceremony conducted by the Rev. Eric Elnes of Countryside Community Church. The wedding party then went to a 60th birthday party for Foley at Pitch, a restaurant in the nearby Dundee area.
"We surprised everyone and told them we had just gotten married," Buffett said of the party. About 50 people were at the restaurant, where they had pizza and wedding cake.
Susan Buffett, 64, had been single for about 20 years; this is her third marriage. Her father and his wife, Astrid, attended, along with Susan Buffett's children and her brother Peter. Her other brother, Howard, was unable to attend.
She said friends had been asking when they were going to get married.
"We decided we wanted to," she said.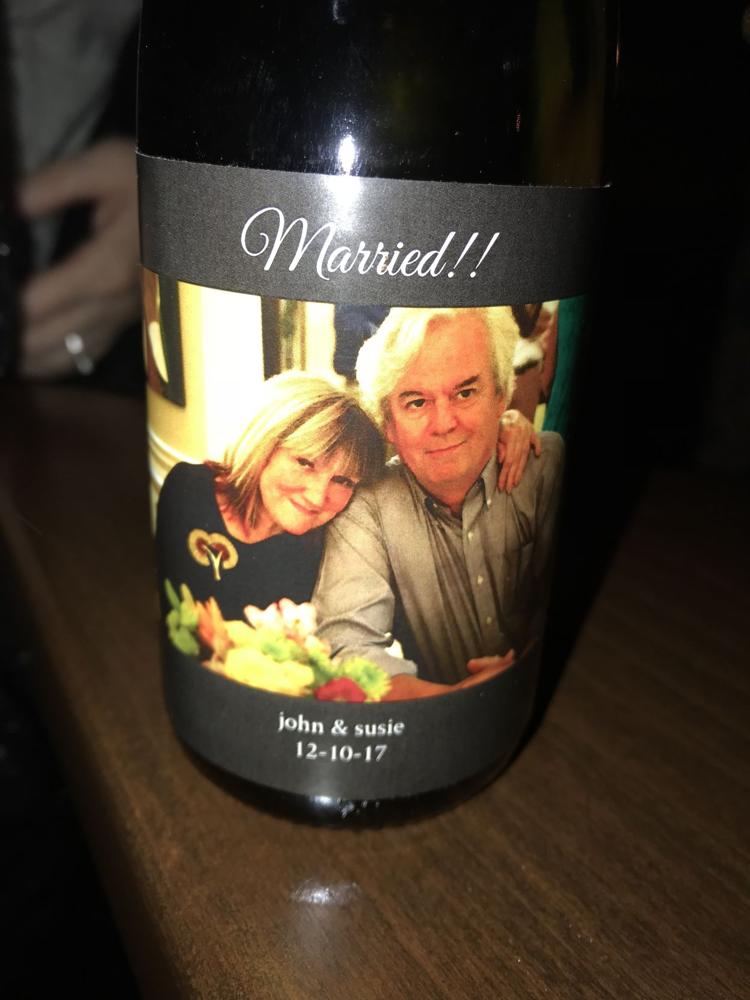 Buffett said she wore a sparkly gray-and-black outfit and a diamond pin that Astrid had worn at her wedding to Warren Buffett. Foley wore a navy blue suit.
The couple handed out wine bottles with their wedding photo on it and the inscription "Married!!" above it, and "john & susie 12-10-17" below it.
Susie Buffett will keep her last name. Foley is a guitarist and musician in his retirement.
World-Herald staff writer Mike Kelly contributed to this report.