A plan to erect an almost $6 million condo project amid a cluster of historic midtown mansions has received a brick wall reception from the neighborhood's resident group.
Members of the Blackstone Neighborhood Association went as far as to pen a resolution laying out multiple reasons why they think the project by high-profile developer Noddle Cos. is "inappropriate."
They say the 15-condo structure proposed for 501 S. 38th St. is too bulky, too tall and not far enough from the sidewalk.
The overriding gripe, said Mark Maser, who lives across the street: "It's a super-modern design nestled among historic mansions ... so different than everything else."
Noddle's Todd Swirczek, on the other hand, said the development is an answer to what city officials have said growing urban neighborhoods need. Such dense housing options, he said, help meet the demand of expanding area employers and will supply riders for the city's rapid bus transit investment.
"The few remaining single family residences in that area were built at a specific time for a specific reason in our city's history," Swirczek said. "We are building this project to address today's issues and concerns regarding economic development, transportation and land use."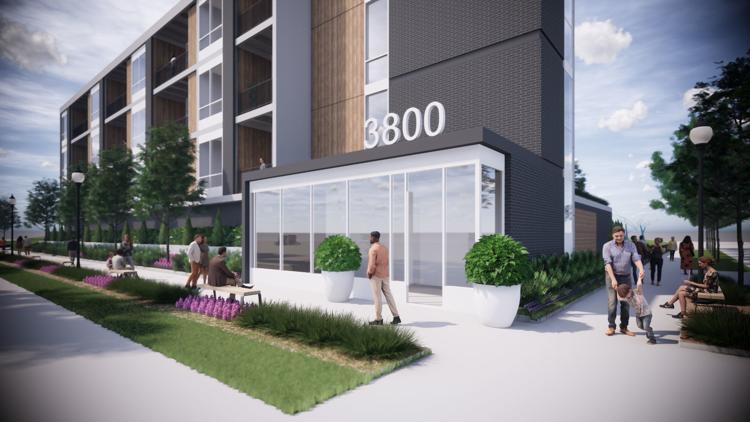 On Wednesday, the Planning Board will hear more pros and cons of the 3½-story condo project proposed for the southeast corner of 38th Street and Dewey Avenue. The board's recommendation will then go on to the City Council, which must approve code waivers requested in the plan.
As proposed, the yet-unnamed condo building would rise on the site of an existing 1,900-square-foot residence built in 1950. That structure is not a landmark and therefore not protected from demolition.
The project — which is part of Noddle's relatively recent entry into the residential housing market — is rare in that it would bring newly constructed, for-sale condominiums to the midtown market, Swirczek said. He said that up until now, for-sale options have been largely town house-style housing with stairs to climb.
This building, he said, would be attractive to homeowners interested in living on a single level. There would be underground parking with a stall for each bedroom.
Residences would go for about $400,000 apiece, with sizes ranging from 1,100 square feet to 1,800 square feet, he said.
"We have to be more walkable," he said. "We have to be more accepting of other building" types.
The Blackstone Neighborhood Association, in its multiple meetings with the developer, has said that it is not against development and additional housing, said Maser, who has lived in the neighborhood for 30 years, 10 of those across the street from the project site.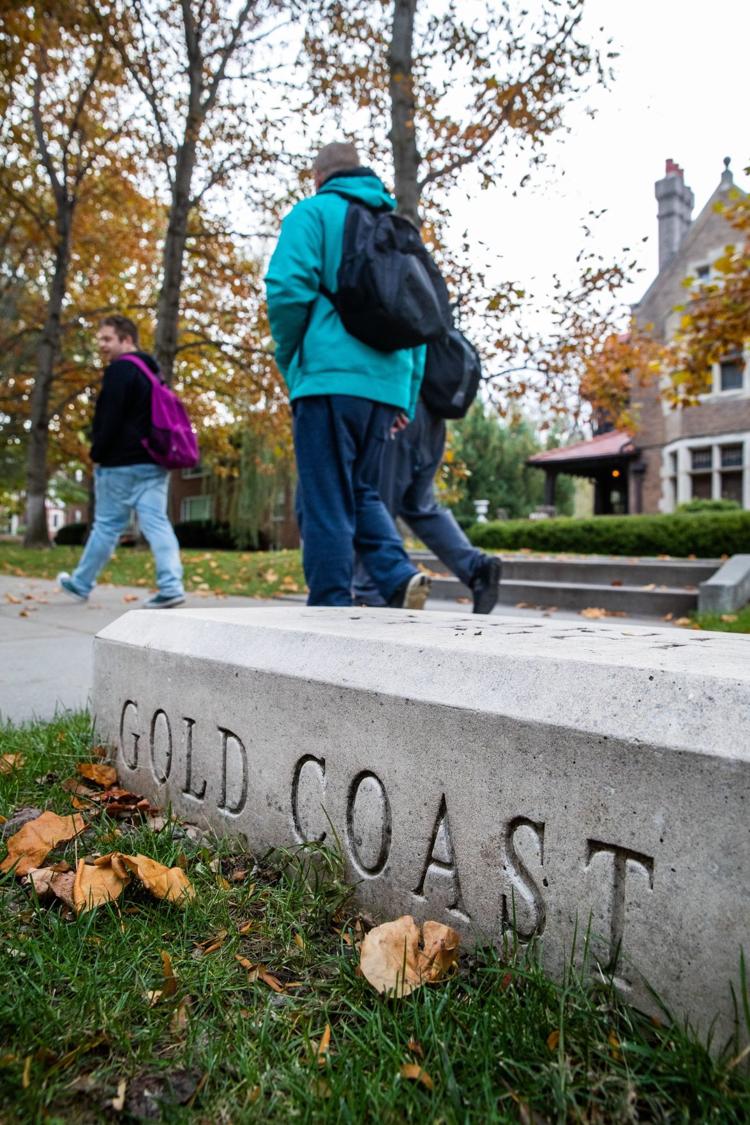 He contended that the developer has not responded to suggestions by the neighborhood group to make the condo project more compatible with the existing Gold Coast Historic District.
"When proposed projects do not improve the historic quality of the existing neighborhood ... but detract from it, the Blackstone Neighborhood Association will stand to oppose such efforts," the group's resolution says.
Since the project's original design, Swirczek said, the Noddle team has added more brick to the building's exterior, as well as more landscaping and old-style lighting, and has discussed having a neighborhood representative join a committee to talk about public art.
Before the project was revealed to the neighborhood, he said, the development team planned for underground parking, as parking has been a concern in past projects.
He said the Noddle team believed that for-sale units would be welcomed by the neighborhood.
Noddle Homes, a subsidiary of Noddle Cos., is currently working on its first residential housing project, town houses, in the Aksarben area. Those seven residences should be done next year, Swirczek said, and several have already been claimed by owners.
Changing Omaha: More than 50 stories of local development projects in the works
An ongoing list of some our development stories from 2018, with the most-recent stories at the top.