The iconic Nebraska Furniture Mart is slowly introducing a sleeker and decidedly shorter logo — "NFM."
It's not an official name change, just a logo update, Nebraska Furniture Mart spokesman Andy Shefsky said.
"We sell a lot more than just furniture, and we're in a lot more than just Nebraska," he said. "It's simply modernizing, reflective of who we are as a company, but not forgetting that Nebraska is our everything."
Customers already call the Omaha-based furniture giant by a variety of nicknames: "The Mart," "the Furniture Mart" or simply "Nebraska."
But the retailer is phasing in the new "NFM" logo and branding, and at some point will replace the "Nebraska Furniture Mart" exterior signage on its Dallas-area store with a new NFM sign, according to a report in the Dallas Morning News. (The Morning News said the signage will change around April 2020, but Shefsky said Monday that there's no specific timeline.)
Sign up for World-Herald news alerts
Be the first to know when news happens. Get the latest breaking headlines sent straight to your inbox.
"The last time the company had a new logo was 20 years ago," Nora Gomez, chief merchandising officer, told the Dallas newspaper, adding, "what does Nebraska mean to Texans anyway?"
Shefsky said customers will notice the new logo alongside the original Nebraska Furniture Mart name on social media, the retailer's website, advertisements, in-store signs and new credit cards. But there's no time frame for switching out exterior signs, a sure-to-be-costly endeavor.
"The fact that NFM still stands for Nebraska Furniture Mart means nothing has changed about who we are or where we come from," Shefsky said.
The store has been a staple for furniture, flooring and appliances in Omaha for decades. In 1937, founder Rose Blumkin, the beloved "Mrs. B," used $500 to start Nebraska Furniture Mart in the basement of her husband's downtown Omaha shop.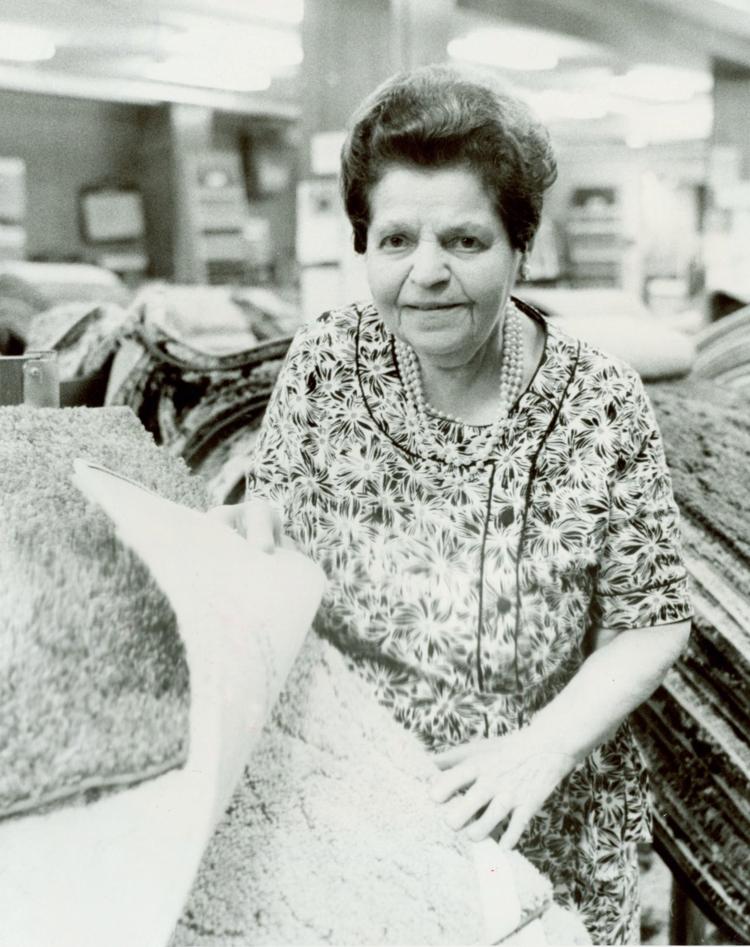 She expanded it into a retail empire. Today, it's a sprawling space selling TVs, mattresses, ovens and more across 420,000 square feet on a 77-acre campus on 72nd Street in Omaha.
Warren Buffett's Berkshire Hathaway bought a 90% stake in the company in 1983.
Blumkin died in 1998, and her grandson, Irv Blumkin, remains chairman and CEO.
Additional Nebraska Furniture Mart stores have opened in Des Moines, Kansas City and, in 2015, a Dallas suburb called The Colony.
Timothy McMahon is a Creighton University associate professor of practice who led marketing for Godfather's Pizza, Pizza Hut and Conagra Brands.
For Nebraskans, McMahon said, Mrs. B's humble origin story and their memories of shopping at the Mart might elicit warm and fuzzy feelings. Shoppers in Texas or Kansas City, though, probably don't share that same sense of familiarity.
"I don't know if it's so much a rebrand as a refresh," he said, pointing to other companies that have tweaked logos or names, such as Dunkin' Donuts switching to just plain Dunkin'. Nebraska Furniture Mart has expanded beyond Omaha, and its inventory includes more than furniture, so the new NFM logo is most likely an attempt to appeal to a broader audience, McMahon said.
Still, there's a risk of alienating your customer base with any change, he said, especially Nebraskans who are both proud of their state and sensitive to any criticism or erasure of it.
"I think they're being real ginger about let's not slam-bam this thing, let's slowly call it 'NFM,' " McMahon said. "We won't see any stores with anything 'Nebraska' on it in five years is my guess."
And customers who value the store's large selection, pricing and delivery options may not care about a logo change, he said.
Shefsky declined to share sales figures for any locations, but Berkshire Hathaway's third-quarter earnings report indicated that revenues for its home furnishings business, which includes Nebraska Furniture Mart, RC Willey, Star Furniture and Jordan's, were essentially flat in the third quarter, and down about 2% year-to-date.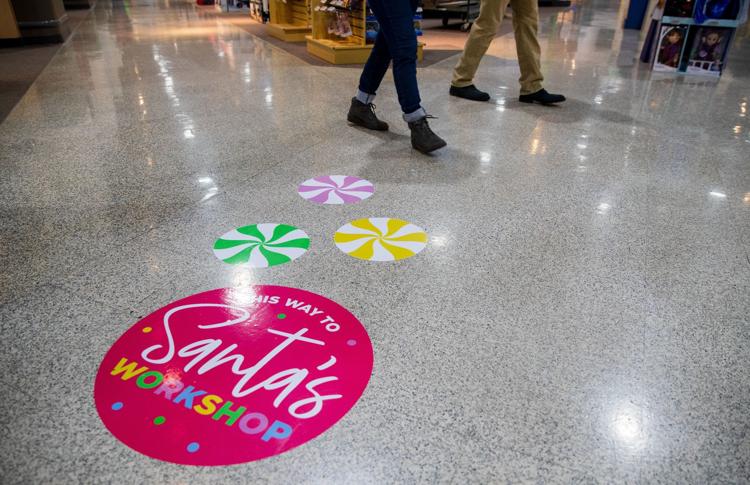 Shefsky also said there are no immediate plans to build and open additional stores, saying the company takes a "conservative, methodical" approach to expansion. 
"As you can see from our history, we've added three stores in 82 years," he said.
Nebraska Furniture Mart does appear to be trying to appeal to younger millennial shoppers and apartment dwellers with a new private label line, 37B — an homage to Rose Blumkin and the company's beginnings in 1937 — and a separate collaboration with A.R.T. Furniture and Bobby Berk, one of the stars of the popular Netflix series "Queer Eye."
The lines feature furniture for smaller spaces — think condos or lofts versus a suburban McMansion — and clean lines that evoke midcentury modern styles.
"Having this huge showroom ... gives us that flexibility to cater to traditional home style or an urban feel," Shefsky said.
That's one way for the Mart to compete with brands such as IKEA and West Elm and online retailers like Wayfair, McMahon said.
"There's a whole new generation of furniture buyers coming forward," he said. "Younger people are moving past apartments into homes, and they kind of want to feather their nest the way they want to ... and that's not going to be your mom and dad's furniture store."
The Omaha World-Herald is owned by Berkshire Hathaway Inc.
---
How Omaha and Nebraska's Fortune 1000 list has changed since 2015