Any movement toward a new headquarters for Mutual of Omaha has been put on hold.
The insurance company, after a study that lasted more than a year, decided to "defer" the possibility of a new home base and instead focus on "other priorities," including technology to support its growing insurance business, spokesman Jim Nolan said.
Nolan, in a statement to The World-Herald, said that over the past few years, Mutual has experienced significant growth in its core insurance business.
Sign up for World-Herald news alerts
Be the first to know when news happens. Get the latest breaking headlines sent straight to your inbox.
"That's a good thing, because it represents new and deeper customer relationships," he said. "But it also requires capital to finance that growth, including investments in technology to support our business."
He added, "We want to make sure our technology road map is clearly defined before we make any decisions about our future work site."
Nolan said Mutual would revisit the new headquarters prospect on a "regular basis." For now, he said, Mutual leaders have decided to prioritize efforts involving growth and technology.
James Blackledge, Mutual's chairman and chief executive, told The World-Herald in April 2018 that the company's study would consider a new headquarters aimed at improving collaboration among 3,500 Omaha employees and allow Mutual to attract and retain the best talent.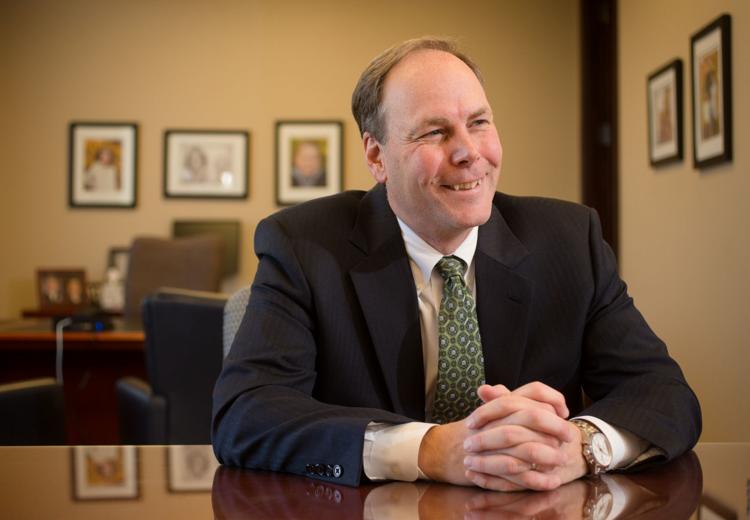 At the time, the discussion was of a $200 million-plus headquarters near Mutual's current midtown campus.
"Once in every other generation do you think about something of this magnitude," Blackledge said then.
Earlier this month, Mutual sold its fast-growing bank operations to New York-based CIT Group for $1 billion. Then, too, Blackledge referred to Mutual's intent to expand its core insurance operation.
Blackledge said the sale of Mutual of Omaha Bank gave the company much-needed capital to continue to expand insurance activity. He said that in the past three years Mutual had hired 700 workers, for a total workforce of 5,166, the bulk of it in Omaha.
Just last year, the bank had moved its headquarters from the Mutual midtown campus, leasing space in the Landmark building at 13th and Farnam Streets.