A section of midtown that Mutual of Omaha for six years has been buying up and tearing down to make way for redevelopment today sits in limbo, without a concrete plan.
Mutual spokesman Jim Nolan confirmed that an out-of-town developer Mutual tapped a few years ago has pulled out of a proposal to build a high-end housing, hotel and office mix on that tract east of Turner Park around Farnam Street.
He said Mutual held on to the assembled land in case it was needed for a new headquarters project. Nolan late last month said pursuit of a new headquarters was on hold, so now the question becomes: What's next for the gaping real estate holes east of Mutual's Midtown Crossing retail and housing campus?
To date, Nolan said, "Those conversations have not been held."
The delay and overall process, meanwhile, have frustrated some fresh and former residents, as well as preservationists who protested the 2014 razing of the century-old Clarinda-Page housing landmark.
"It's always a disappointment when a historic building is demolished without firm plans for whatever is going to be replacing it," said Adam Andrews, president of Restoration Exchange Omaha, which wanted the deteriorating Clarinda-Page restored and incorporated into a future redevelopment design.
Architect Eric Wolfe, who lives atop the remaining twin tower condo structure at 30th and Farnam Streets, says he'd prefer less "secrecy" from his neighbor, Mutual, about what's happening outside his front door.
"Is there a master plan — and what is it?" asked Mary Ann O'Brien, whose advertising agency was nudged out of its longtime home along Farnam, but not before she took a brick as a memento. "It was a very meaningful place to me."
Sign up for our Money headlines newsletter
Get the latest development, jobs and retail news, delivered straight to your inbox every day.
The Clarinda-Page and O'Brien's OBI Creative were among about 20 parcels on both sides of Farnam Street that, according to county records, Mutual assembled at a price tag of about $9 million. Purchased under an entity called Turner Park North LLC, the stretch of properties east of Turner Park and west of Interstate 480 included stand-alone buildings, parking lots, storefronts and apartments.
Mutual's goal: to clear the way for new development east of its existing headquarters and the more recently built $365 million Midtown Crossing, which hasn't created the ripple development effect the insurance titan had hoped.
Representatives said early on in the acquisition process that Mutual was not interested in permanently extending its reach in that area. Instead, they said Mutual sought to create a shovel-ready site that would be a carrot for a developer to swoop in and launch a private venture.
On Tuesday, Nolan gave no details about why or when Minneapolis-based Ryan Cos. backed away from the Turner Park East redevelopment proposal, other than to say the lead developer could not "gain enough traction to proceed."
Ryan Cos. did not return phone calls.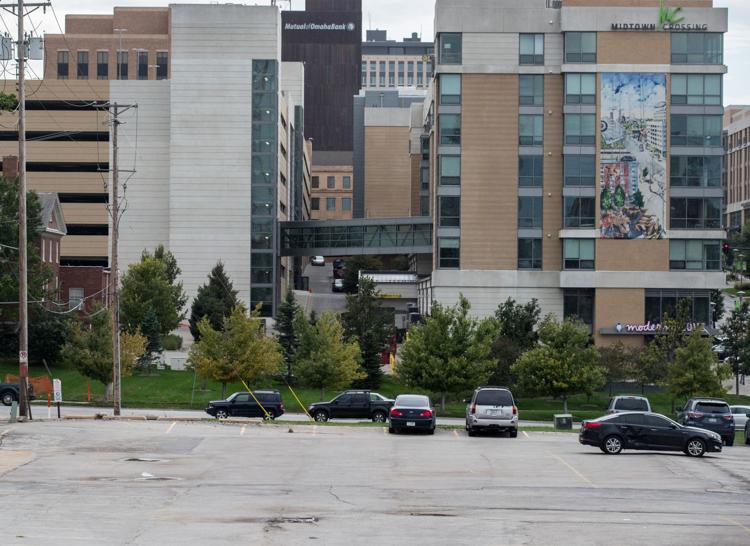 Nolan said Mutual decided not to do anything with the Turner Park East site until it finished the headquarters feasibility study. He said that in the event Mutual had gone forward with a new headquarters, envisioned as a $200 million-plus venture, that area might have served as temporary parking or a construction staging area or even the site of the new headquarters.
After Mutual announced the indefinite hold on a new headquarters two weeks ago, Nolan responded to The World-Herald's questions about Turner Park East.
A Ryan spokesman said at that time that the city's participation would kick forward the first phase and the developer's formal search for tenants in an initial 150,000-square-foot office building.
Kevin Andersen, Mayor Jean Stothert's economic development aide, said that from the city's perspective, nothing materialized beyond that point.
"It's a prime location," he said, noting that the property is in private, not public, hands. "We're confident something will come out of it."
Wolfe, president of the Condominiums at 3000 Farnam resident association, said this week that his neighbors have mixed feelings about any new development that would rise around their 11-story high-rise. Some aren't thrilled about the disruption, yet others, including him, are eager for a boost of business and bustle.
"New vitality would be good for the city, the economy, the neighborhood," said Wolfe, who lives in the 105-unit south tower, which was to blend in with Turner Park East. The northern "twin" tower, vacant for years and deteriorating, was razed in 2013.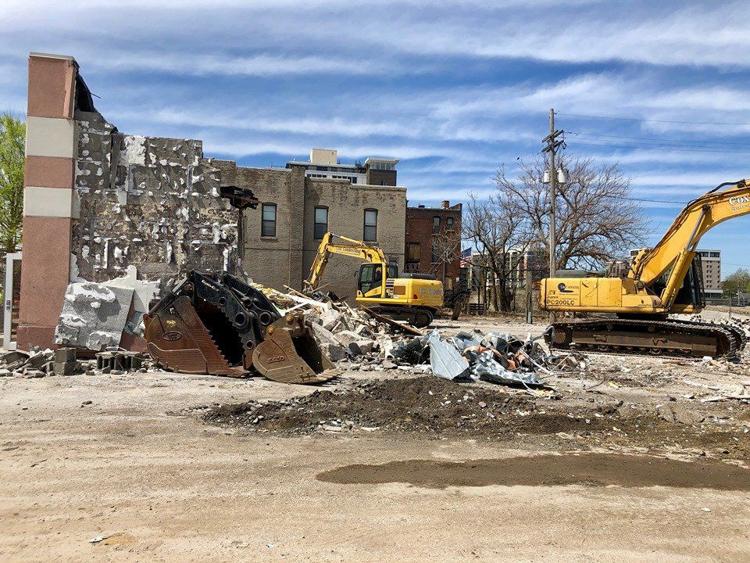 Meanwhile, a few former businesses that initially balked at moving said in interviews this week that the inconvenience had a silver lining.
Amy Richardson, executive director of the Women's Center for Advancement, at first resisted relocating the agency that serves vulnerable and abused women. Now, she said, staff and clients feel at home in their new and larger headquarters in the Blackstone District.
O'Brien has similar sentiments. OBI Creative leased bays in an old building that was sold to Mutual's real estate arm. The marketing agency left the diverse neighborhood that O'Brien said exuded good energy and inspired her team — and entered Millard's Lumberyard District much farther west.
The new home doesn't have the same creaks, and rent is higher. But O'Brien said she and her team adore the larger digs and vibe they built.
What bothers her now, she said, is passing through idle open space in the midtown pocket where she once worked amid a mix of restaurants, medical clinics, the WCA and a tattoo shop.
"I don't like the grass growing under my feet, I like to move fast," she said. "So seeing that, it's kind of sad."