Fans of midtown Omaha's Indian Creek Nursery will get to have their plants — and a "Chipotlane" too.
There also will be a bank, another retail spot and five homes on a new redevelopment site north of Dodge Street along the east side of Saddle Creek Road. That area now is cleared and ready for buildings to rise.
Access Commercial is the developer of the so-called Saddle Creek at Davenport project set to cost $6.3 million and dramatically change a city block in the neighborhood near the expanding University of Nebraska Medical Center campus.
Sign up for our Money headlines newsletter
Get the latest development, jobs and retail news, delivered straight to your inbox every day.
Few people know better than Scott Farrington how that pocket of town has evolved over the decades.
It was about 40 years ago when Farrington opened his Indian Creek garden center north of Wakeley Street along the Saddle Creek corridor where a car dealership once operated. At the time, he recalled, his business was barely bigger than a "postage stamp."
Farrington said he chose the area because it was near a busy traffic intersection, surrounded by lots of homeowners and in central Omaha where he wanted to be.
He later spread south across Wakeley Street, expanding into new space for greenhouses and other nursery paraphernalia. Passers-by probably recall the annual Christmas tree sales and summer flower displays.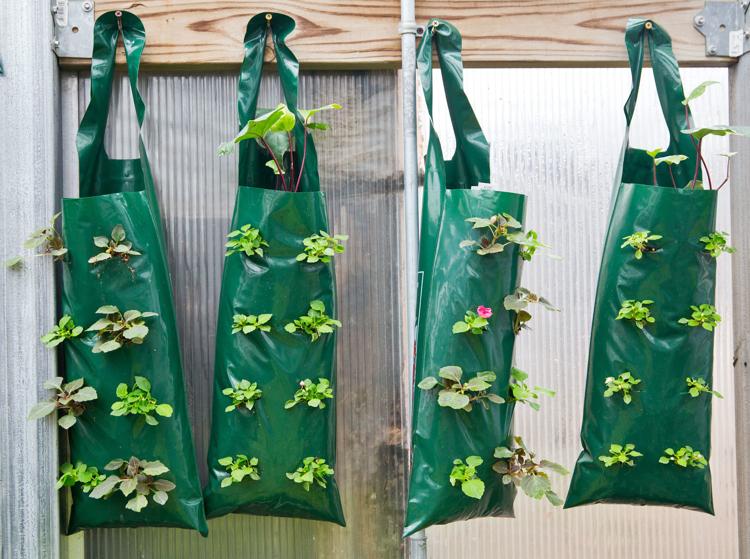 About three years ago, Farrington was approached by Access Commercial, which was seeking to buy land. Kirk Hanson of Access said a client wanted to settle in that area, and his team began assembling a dozen parcels and an alleyway from various owners.
Passers-by soon will see two commercial structures, spanning about 7,500 square feet, start to rise along Saddle Creek. One will house a bank and a second tenant. The other will be a free-standing Chipotle Mexican Grill featuring a drive-up lane (the restaurant calls them Chipotlanes) where customers pick up food after ordering online or through an app.
Also to be built are five townhouse-style residences with garages. Hanson said his company, which specializes in commercial real estate, is seeking another entity to buy and take over the residential portion. City officials dictated density guidelines for the housing, Hanson said.
Earlier, the City Council approved about $530,000 in public tax-increment financing to help the infill project that officials said adds housing choices, retail services and jobs to a midtown area that continues to morph and grow.
Access Commercial is about to stir more change nearby, on a two-acre chunk of Dodge Street east of 48th. The company has secured parcels including the Dundee Realty building and an old gas station for a mixed-use project.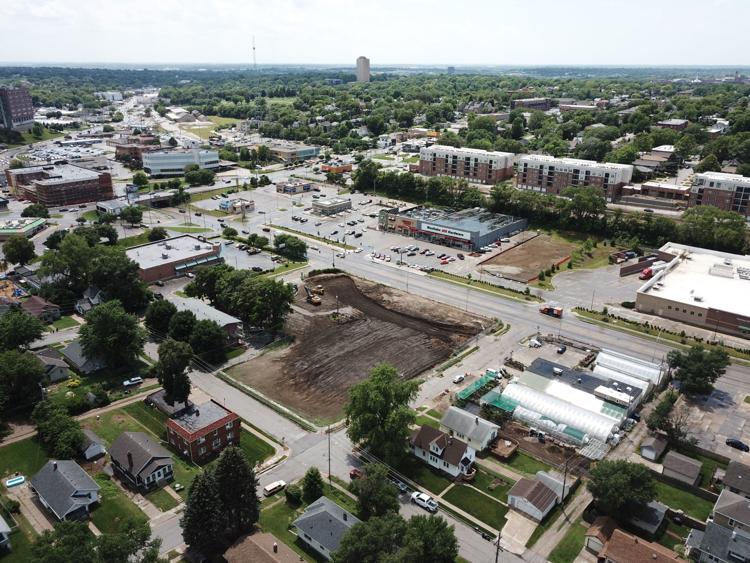 As for Farrington, his Indian Creek nursery now has consolidated north of Wakeley Street, on the corner where it originally started.
Access Commercial, as part of the deal, bought and demolished a couple of houses on that block so Indian Creek could have more space.
"That was important to us, that he stay in a viable and successful location," Hanson said.
While the nursery's footprint has shrunk some, Farrington said he's happy with the outcome and even cleared out unnecessary stuff that built up over the years. "We have all the things we really need on the new property."
Like the neighborhood, Farrington said, his business also is evolving.
He plans to still grow plants and perennial flowers but probably will cut back on trees, for instance. And looking west to the new Duke apartments, he noted numerous decks and balconies. He said he'll be stocking up on nice pottery and houseplants for the growing number of apartment-dwellers.
"We're planning to be here for quite a while," he said.
Changing Omaha: More than 50 stories of local development projects in the works
An ongoing list of some our development stories from 2018-20, with the most-recent stories at the top.