Matthew Rees was scanning the Internet in Kent, England, last year, keeping track of Warren Buffett, when he ran across a video of Buffett and partner Charlie Munger at a table, talking.
There was his hero, taking questions from Berkshire Hathaway Inc. shareholders.
The replay of Yahoo Finance's live-stream of the 2016 Berkshire Hathaway annual meeting fascinated Rees. He saw shareholders shopping, celebrating and having a high old time in Omaha.
"I didn't actually know it was something I could come to," he said. "After that ... I went out and bought a share."
While there were fears that livestreaming the Berkshire meeting would discourage people from attending, Rees said for him, it was the opposite.
"You're immersed in the events," he said. "You meet some remarkable people."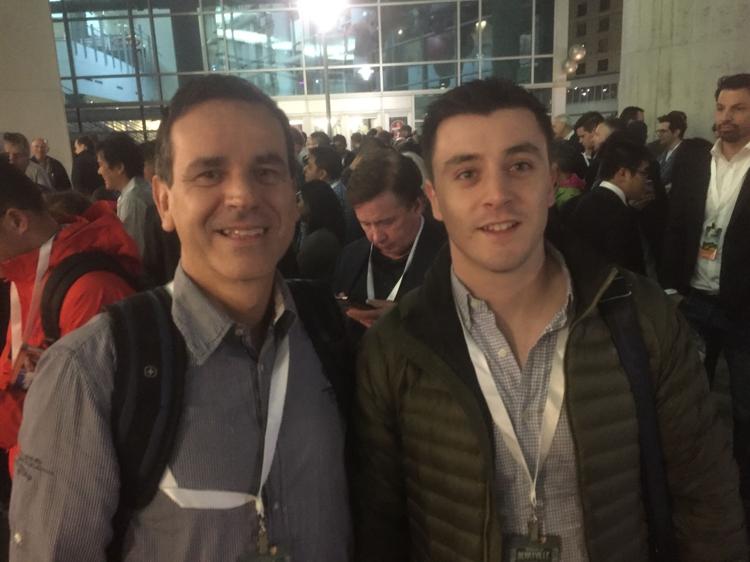 That wasn't an uncommon story in Omaha this weekend, said Andy Ser­wer, editor of Yahoo Finance, which live­streamed the meeting for the second year and already has it posted for replay.
Serwer said Sunday that he met others this weekend who decided to come to Omaha after seeing the livestream. An estimated 17 million people have seen at least part of the 2016 meeting, live or later.
"The livestream builds interest in coming to Omaha instead of taking people away," he said. "It's like the Super Bowl. You can't imagine not having the Super Bowl on TV, but that hasn't hurt the number of people who want to go to the Super Bowl.
"It makes the audience bigger and more interested."
Photos: Berkshire Hathaway 5K, other shareholder events Sunday, May 7
While there's no exact count of how many out-of-towners came to Omaha and how many locals attended, Berkshire had received 10 percent more requests for tickets this year than in 2016.
One factor might be that, for the first time, the tickets entitled bearers to discounts at Nebraska Furniture Mart stores in Kansas City and Dallas.
But there's evidence that the Omaha crowd was larger, too:
Brooks Sports' shoe sales were up 38 percent; Sunday's Invest in Yourself 5K run, the fifth annual, drew an estimated 2,500 runners and walkers, a possible record; Gorat's Steak House sold 1,200 T-bone dinners at $44 each, up about 10 percent from 2016; rental car companies brought more cars than ever to Omaha; and an Uber driver said his rides were up, too.
Berkshire's official events began Friday and finished Sunday with brunch and games at the Regency shopping center. Buffett and Microsoft co-founder Bill Gates played a bit of table tennis with former Olympian Ariel Hsing, followed by a few rubbers of bridge.
Borsheims' Sunday brunch crowd was big, staying well into the afternoon, although the crowd thinned considerably after the table tennis match ended.
The Internet version of the meeting has other value, too. Before the 5K run, Tarik Husseini, an investment expert from Glen Ellyn, Illinois, said he will check out this year's livestream video later.
"I took notes at the meeting," but he and his brothers, Sharif and Ghalib, left the meeting during its noon break, and he doesn't want to miss what Buffett and Munger said in the afternoon.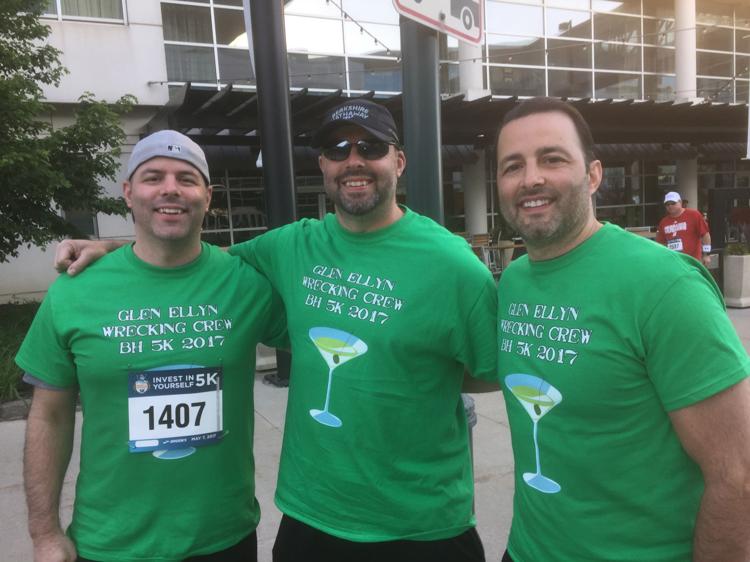 For most visitors, of course, the Yahoo livestream didn't make a difference.
The Greer sisters grew up in Omaha and left for careers elsewhere, Marty as a veterinarian in Lomira, Wisconsin, and Melinda as an attorney in Wayzata, Minnesota.
For them, coming to Omaha had the added attraction of visiting their hometown. Melinda said she especially liked the ethical principles displayed at the meeting by Buffett, Munger, and the people they met.
"We thought it was our parents' values," Melinda said, referring to hard work, politeness, diligence and other good qualities. But now she thinks those may be Omaha's values.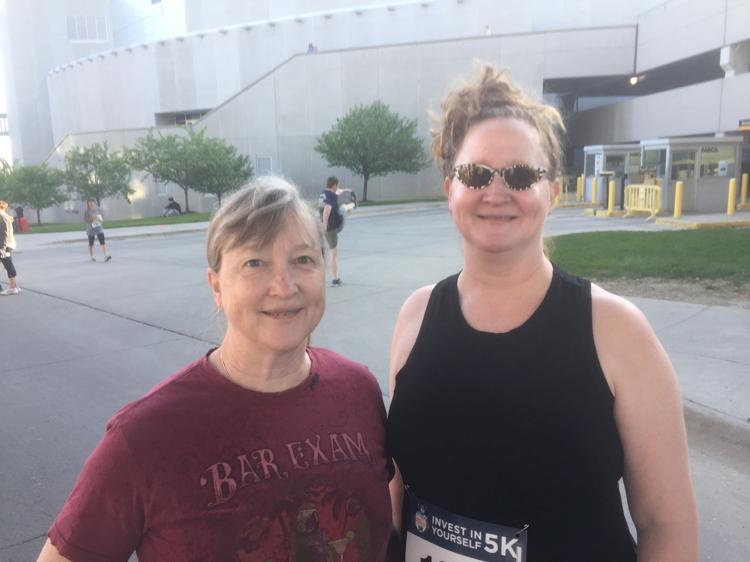 Glen and Mary Faye Whisler came to the meeting from Cary, North Carolina, not only to cross an item off their bucket list but also because they know a member of Omaha's Storm Chasers AAA baseball team, pitcher Luke Farrell. They watched him pitch earlier in the week, then closed out their visit with the 5K run.
"You can't really get the atmosphere online," Glen Whisler said. "It's like any big event; you have to be there."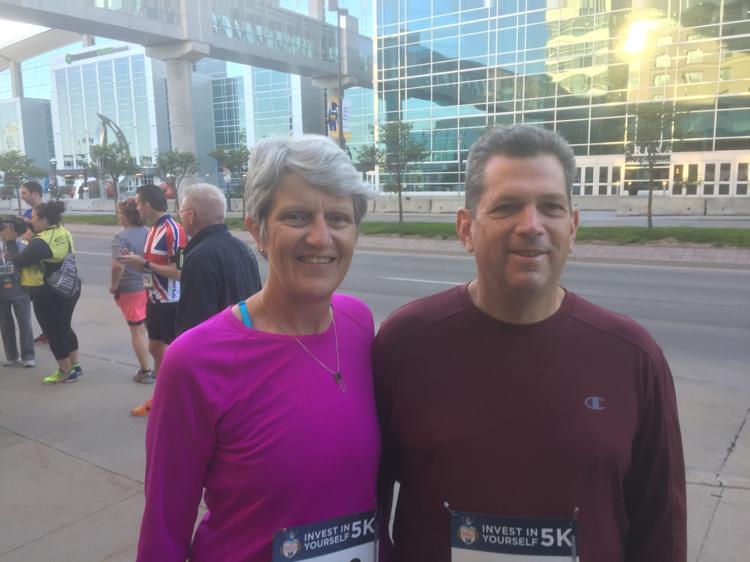 James Taylor came to Omaha for the first time with a group of financial managers from Melbourne, Australia. The group arrangement made the trip easy. The trip wasn't because of last year's live-
stream, he said, but he plans to watch this year's replay.
"I think people like the drama and the sense of occasion, and also the sense of community, of like-minded people who follow Warren Buffett," Taylor said. "You see it live, and you can come back and see the detail later" via the replay.
Some other things you couldn't do without coming to the meeting in person:
» Watch Buffett at the center of a media scrum touring the CenturyLink convention hall, and take your own photos of him.
» Catch a table tennis ball from an errant shot by Gates and then bounce it on the sidewalk as you leave Borsheims Fine Jewelry.