LINDSAY, Neb. — The cattle waiting to eat in Terry Beller's feed yard here one sunny afternoon last week didn't know it, but they're a hot commodity.
Since China reopened its doors to U.S. beef, Beller's phone has been ringing. Packing plants and exporters are on the hunt for specialty cattle like some of those Beller feeds. Green tags in their ears indicate they've been raised without artificial hormones and could qualify for the Chinese market.
Sorry, Beller tells the callers, but these cattle are already destined for the European Union.
He'd be willing to source and feed more cattle for China, though, if the price is right. He smiled and rubbed his fingers together: "Give me the money," he said.
It costs more to raise beef to China's specifications, and Beller expects a premium price. Feeders like him are looking for an additional $150 to $250 per animal to cover the extra feed, time and paperwork. (That's about a 10 to 15 percent premium from the typical price a fattened heifer or steer can fetch at auction.)
Negotiations like these are part of the scramble that's on among exporters to ramp up shipments, gain a foothold and build market share in China, now that China has opened the door to U.S. beef with a June 12 trade agreement.
Beef industry officials caution that the market will be slow to grow, and Beller agreed.
"It just doesn't happen overnight," he said.
It will take time for U.S. ranchers to build up the supply of cattle for China and for marketers to build wide demand for a marbled style of beef unfamiliar to many Chinese. But some in the industry report signs of early levels of high interest from Chinese customers.
Greater Omaha Packing, which said it was the first U.S. company to ship beef to China under the new trade deal, has hired two bilingual sales people to handle what its president, Henry Davis, said is an overwhelming number of calls and email inquiries, totaling in the thousands.
"Sorting it out is a fun but challenging process," he said. "It's great to have an excessive number of people wanting your product."
He said his company has made two to three shipments a week to China since loading its first freight container in mid-June and hasn't had a problem sourcing enough cattle for those shipments.
Given the level of demand he's seeing, Davis said, "It'll ramp up as fast as we want it to." People who say the market will grow slowly aren't thinking big enough, he said.
"They don't have a sense of all the cattle feeders that are calling us, and all the customers we ship to," he said.
Data for June shipments from the U.S. to China aren't yet available.
The list of U.S. beef plants approved to export to China has been growing. Half of the 18 locations are in Nebraska, underscoring how much Nebraska stands to gain from the deal as the nation's top beef exporter and leader in cattle feeding and slaughter.
All of the "big four" U.S. meatpackers are now approved to ship to China, and three of the four are approved for Nebraska locations: Tyson's plant in Lexington, Cargill's plant in Schuyler and JBS's plant in Omaha. The fourth company, National Beef Packing, is approved to supply China through its Dodge City, Kansas, location.
Several other Midlands companies are looking for a piece of the China business. In addition to Greater Omaha Packing, Omaha custom packer J.F. O'Neill, Omaha Steaks and Quality Refrigerated Services all have been approved for shipments, along with two plants in eastern Iowa.
"Even though the Chinese don't eat as much beef as Americans or some of the European markets, there are just so many middle- and upper-middle-class Chinese that the scale of the business is very encouraging to us," said Todd Simon, senior vice president of Omaha Steaks. "We view (China) as a really great opportunity, because premium American brands have always been very popular with the Chinese consumer."
Omaha Steaks executives plan a trip this fall to meet with importers and distributors. They'll also meet with government officials, to learn the details of China's regulatory standards.
The rules require cattle to be traceable to the place they were born. The beef exported must come from cattle under 30 months old. And China will test beef for growth promoters, including feed additives and artificial hormones. Beef that is detected to have these elements will be rejected.
Omaha cold storage business Quality Refrigerated Services gets three or four emails a day coming overnight from China from importers that want to buy American beef.
"There's a lot of inquiries," said Henry Elker, Quality's vice president of operations.
"We have all the documentation in place that we can potentially be a player," he said.
But there isn't enough volume of beef moving to China for any packers to need his overflow storage services yet, Elker said, because there aren't enough cattle in the U.S. raised under China's specifications. It will take time for ranchers and cattle feeders to develop the supply pipeline.
Cargill estimated that just a small percentage of the current total U.S. beef supply meets China's standards.
That's also limiting Tyson, the nation's biggest beef processor. Tyson has continued to ship beef to China from its Lexington plant, but spokeswoman Caroline Ahn said, "Current volumes are limited due to export requirements."
The market opening is an opportunity for Tyson, and Ahn said that "any increase in demand from China is great news for our business, as well as the independent cattle producers who supply us."
Bob Elic is another on the hunt for beef. He's senior marketing manager for Qinqiang International Development, a Chinese company with an office in Omaha.
"The supply is just not there," he said. "Please put in there: If you have the beef to sell, call Bob, he'll buy some. We have money."
Elic's company is part of a Chinese conglomerate looking to import U.S. beef. He gets 10 requests a day from buyers in China, he said. Chinese consumers, he said, look for premium products, whether it's cars, handbags or prime steak. And it's frustrating to a salesman when there's no product to put in a willing buyer's hand, he said.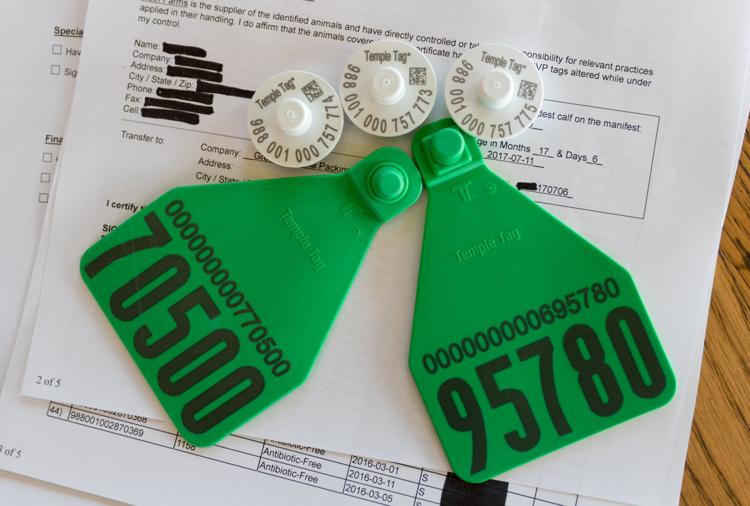 There's evidence the supply pipeline will be growing in time, said Scott Mueller, owner of Samson, a Columbus business. Samson audits ranches and feedlots for compliance with specialty meat programs. He might verify that cattle aren't fed artificial hormones, for example. He also handles shipping paperwork for specialty cattle.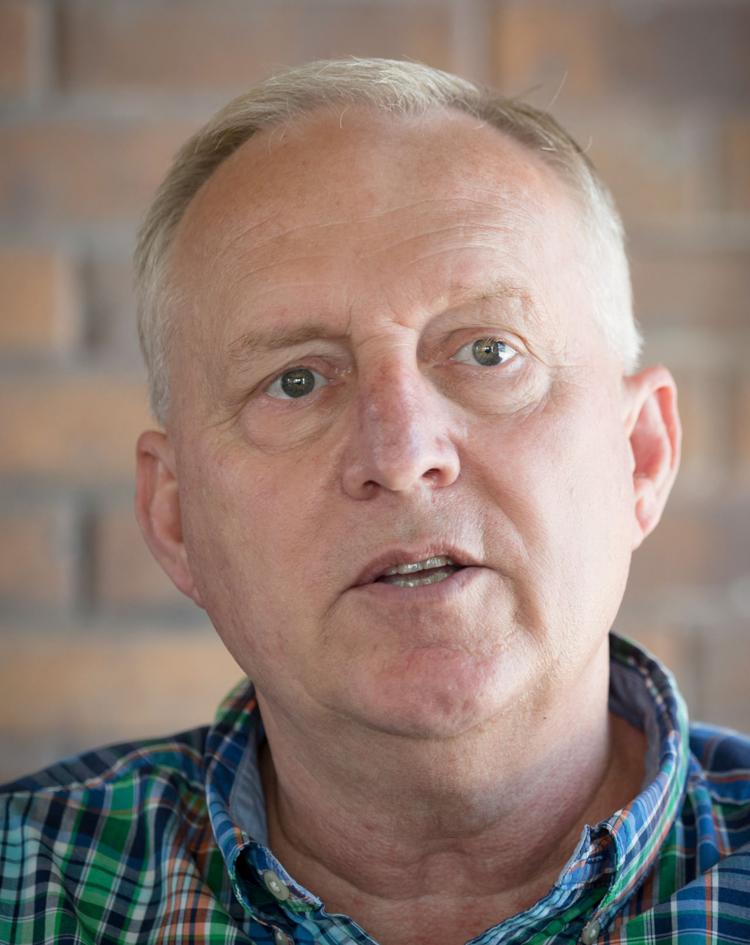 Samson, with field auditors covering 30 states, stands to grow from the China business.
"The inquiries have increased," Mueller said, with calls from both feeders wanting to get into raising cattle for China and from packers wondering if he has a line on any beef.
Niche markets can expand and contract quickly, though, so Mueller recommends ranchers and feeders have specific buyers lined up before they spend the money to raise cattle for China.
While ranchers build the supply, the Nebraska Beef Council looks to prime the demand. The group committed $300,000 to the U.S. Meat Export Federation specifically for beef promotions in China. That's above and beyond the usual amount the Nebraska group spends on foreign marketing, which is more than $600,000 a year, said Ann Marie Bosshamer, executive director of the Nebraska Beef Council. The size of the opportunity called for bigger spending, she said.
The money comes from beef producers, who pay a mandatory "checkoff" fee on each head of cattle sold. One event the money helped fund was a ceremonial meat-cutting event in Beijing in June, with U.S. Secretary of Agriculture Sonny Perdue. More promotional programs are scheduled for this fall.
The group also increased by about 10 percent its usual $70,000 budget for marketing activity through the Nebraska Department of Agriculture.
Why spend so much Nebraska money so far from home?
The philosophy is "Put the money where the people are," said Buck Wehrbein, a Mead cattle feeder who serves on the Beef Council's board of directors.
The U.S. has a growing cattle herd, but Americans aren't expected to start eating significantly more beef. Chinese people are. Wehrbein said expanding the export market will help cattlemen stay in business.
There may be a scramble of interest among exporters and among feeders who specialize in the kind of beef China wants to buy.
He said it's much too soon to say whether the market will cover the cost for much of the industry to get involved in raising beef for China.
"We can certainly meet the need," he said. "It's just going to be economics, and it will be slow to develop."