Berkshire Hathaway's annual meeting in Omaha has long been the Warren and Charlie Show, as Warren Buffett and sidekick Charlie Munger offer up investment wisdom, crack wise and hand out life advice.
But Buffett revealed Saturday in his annual letter to shareholders that this year they will hear more voices. And it might say something about who's likely to one day succeed him as Berkshire's CEO and chairman once he's left the stage.
Buffett said shareholders on May 2 will have the opportunity to ask questions of Ajit Jain and Greg Abel, the men he installed as Berkshire's primary operating managers two years ago.
Buffett noted he's received suggestions from shareholders, the media and board members that Jain and Abel be given more exposure. So during the hours-long Q&A session that dominates the meeting, shareholders and media panelists will be given the chance to direct questions specifically at them.
"That change makes great sense," Buffett said. "They are outstanding individuals, both as managers and as human beings, and you should hear more from them."
"It's a really significant development, in my opinion, and long overdue," said James Shanahan, an analyst with Edward Jones in St. Louis. "And it further elevates the perceived importance of those two executives."
Dan Walker, senior research analyst with Bridges Trust investment firm in Omaha, agreed the move could offer investors some peace of mind on Buffett succession.
"They are both very competent individuals, and very capable," he said of Abel and Jain. "I thought it was a good sign."
The announcement of the new meeting roles for Jain and Abel was one of few big takeaways from the release of Buffett's always anticipated letter to shareholders.
The letter in recent years has rarely made news. And for the third straight year, it was a relatively short one, more businesslike, with less of the humor and homespun stories that have long been a Buffett trademark.
But this year's missive had its funny moments. And in many ways, its tone could be seen as seeking to ease the concerns of Berkshire's loyal legion of shareholders. They have long worried what will come of their investment after Buffett, who built Berkshire from a failed textile company into one of the world's largest conglomerates.
Buffett joked Saturday about his age as well as that of Munger, the vice chair and Buffett sounding board who turned 96 last month.
Buffett noted how a friend of his once received a letter from his local newspaper seeking information for an obituary it wanted to write and have on hand in the event of his death. The friend ignored it.
A month later, the friend got a second letter from the paper marked, "URGENT."
"Charlie and I long ago entered the urgent zone," Buffett wrote. "That's not exactly great news for us. But Berkshire shareholders need not worry. Your company is 100% prepared for our departure."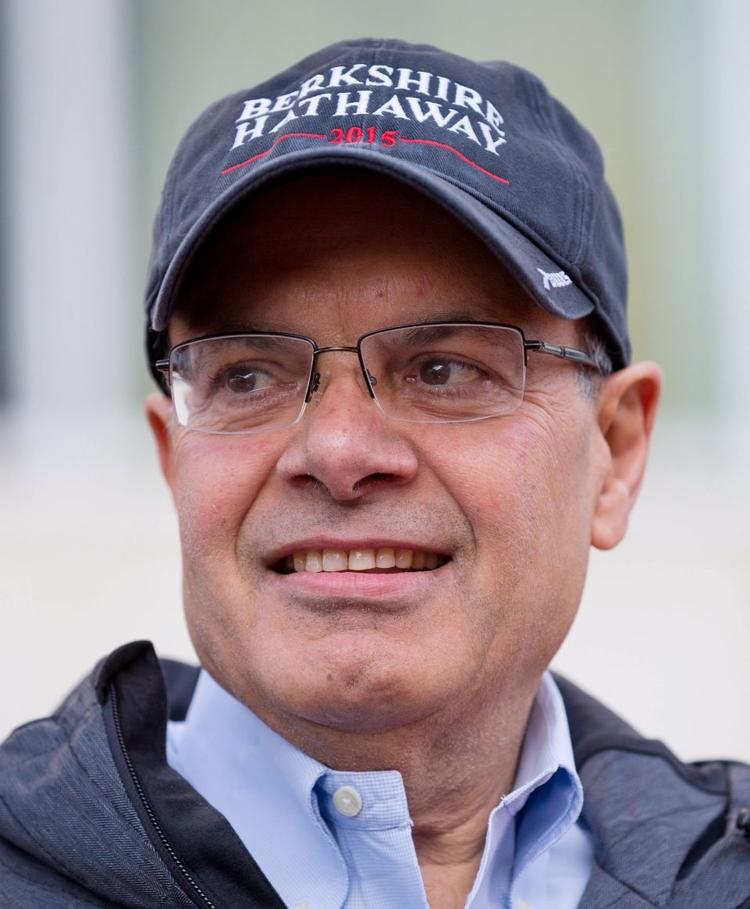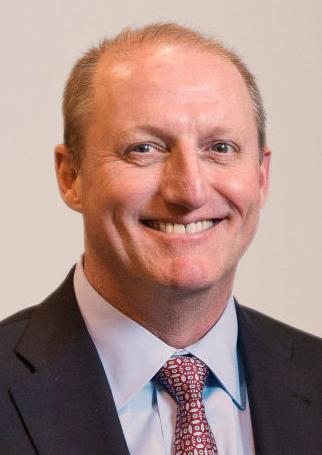 In addition to praising the skills of Jain and Abel, he cited a number of other reasons shareholders should have confidence: the "extraordinary variety" of companies Berkshire has invested in, and their attractive returns; and the "judgment and fidelity" of Berkshire's board, which is "constantly focused on both the welfare of owners and the nurturing of a culture that is rare among giant corporations."
At another point in the letter, Buffett showed his own faith in Berkshire's future will remain steadfast — even beyond the grave.
Buffett pointed out that 99% of his net worth is in Berkshire stock. And his will specifically directs executors of his estate "not to sell any Berkshire shares" for purposes of diversifying. He even absolves them of any responsibility for keeping the estate so concentrated in a single investment.
Over the next 12 to 15 years, those shares would then be sold, with the proceeds distributed to charitable foundations, as he long ago pledged. Buffett said there is some risk to those charitable assets during that lengthy distribution period.
"I believe, however, there is a high probability that my directive will deliver substantially greater resources to society than would result from a conventional course of action," he wrote.
Overall, 2019 was a subpar year for Berkshire, with its 11% increase in stock value far trailing the 31.5% return from the S&P 500 when dividends are included (Berkshire never pays dividends).
It was only the second time in the past eight years Berkshire trailed that index. But the gap between the two was also the widest since 2009.
Berkshire's return was no doubt somewhat dragged down by its increasingly large hoard of unproductive cash, which continues to grow and now stands at $128 billion.
Buffett has not been able to find an "elephant-sized" company worthy of purchasing, nor has he found bargains within the stock market. Buffett has said he's not willing to overpay when prices for companies with good long-term prospects are "sky high."
Buffett at times has expressed some frustration over his inability to add to the company. But Buffett is also legendary for his patience, and the letter held to that tone.
"Everyone is frustrated that he's not deploying more cash, but you can't build a reputation for 50 years for being a price-disciplined buyer and then say, 'Price doesn't matter,' " Walker said. "We think it's phenomenal to have one of the best capital allocators in history having lots of liquidity and deep pockets. If patience was ever warranted, he's earned it."
With Buffett coming up short on new investments to his liking, stock buybacks have been much discussed in recent years. He said during last year's annual meeting he'd buy back as much as $100 billion worth if he felt Berkshire was undervalued enough.
However, the letter revealed that Berkshire buybacks for the year were only $5 billion, fairly negligible for a $550 billion company. Berkshire did pick up the pace late in the year, with $2.2 billion bought back in the fourth quarter alone.
Buffett said calculating whether the stock is undervalued is "far from precise," but he suggested the margin between the stock's market value and what he considers its intrinsic value was not large enough for major repurchases — only "modestly favorable."
He said neither he nor Munger "feel an urgency to buy an estimated $1 of value for a very real 95 cents." If the price-to-value widens, he said Berkshire will likely become more aggressive in buying shares.
"There is a lot of capacity for buyback," observed Shanahan, the Edward Jones analyst. "I would love to see them do $4 billion or $5 billion a quarter."
The low amount of buybacks could also be seen as surprising given another point in the letter, where Buffett suggested the way Berkshire's value is calculated may not necessarily capture all its inherent worth.
Buffett spilled considerable ink talking about retained earnings, which are profits reinvested in a business that help produce future growth and profits. As Berkshire's value is counted, the retained earnings of companies it owns outright are part of the earnings reported to shareholders.
But when it comes to the companies Berkshire doesn't own but invests in, like Apple, Bank of America or Coca-Cola, Berkshire only gets to count the dividends received from those companies, not their retained earnings.
Buffett calculated the retained earnings of Berkshire's 10 biggest stock holdings, putting them at over $8 billion. He said those dollars the companies are investing in their operations "are certain to be of major importance in the growth of Berkshire's value."
"I think the message he's trying to communicate here is there's been a fundamental change in what is durable economic value at Berkshire, and he's arguing that the market doesn't appreciate it," Shanahan said. "It's really an interesting idea."
The analyst said he had made similar calculations of the retained earnings of Berkshire stock holdings. He said the idea supports the "buy" rating Edward Jones currently gives Berkshire stock.
When it comes to the operating results of companies Berkshire owns outright, which range from BNSF Railway to Fruit of the Loom, See's Candy, Duracell batteries and insurance company Geico, the year was a good one.
Operating earnings were nearly $24 billion, down somewhat from $24.8 billion in 2018. Buffett seemed to take pride that Berkshire profits resulted in payment of $3.6 billion in federal income taxes — 1.5% of what was paid by all of corporate America.
Buffett talked up the success of Berkshire's energy subsidiary, which was launched in 2000 when Berkshire purchased MidAmerican Energy in neighboring Iowa.
He said MidAmerican will hit a significant milestone in 2021 when it's projected to be producing 25.2 million megawatt-hours of electricity from wind. That's more than the annual needs of all of its Iowa customers.
"In other words, our utility will have attained wind-energy self-sufficiency in the state of Iowa," he said.
He noted the company has done that with rate increases of less than 1% a year, and the company has pledged no rate increases through at least 2028. He contrasted that to the other major utility in Iowa, which gets less than 10% of its power from wind and which has rates 61% higher than MidAmerican.
Buffett also put out an offer to the rest of the industry. Berkshire has the operating talent and experience to manage "truly huge utility projects" of $100 billion or more, he said. "We stand ready, willing and able to take on such opportunities," he said.
Sign up for our Money headlines newsletter
Get the latest development, jobs and retail news, delivered straight to your inbox every day.
Insurance, though, continues to be the business that largely floats Berkshire's boat — literally.
Key to Berkshire are its large holdings in insurance companies and Berkshire's ability to invest those companies' "float" — the money received as premiums and held to pay future claims.
Buffett noted that the amount of float Berkshire is free to invest continues to grow, climbing from $123 billion to $129 billion in the last year.
The insurance companies' underwriting success also continues, with profits now posted in 16 of the last 17 years. "Our insurance business has been the superstar," Buffett wrote.
But he also warned that "dangers always lurk," and predicted that those results surely won't be repeated over the next 17 years.
He said "The Big One" could come from a traditional source, such as an earthquake or hurricane, or in the form of a cyberattack with "disastrous consequences beyond anything insurers now contemplate."
When such a major catastrophe does occur, Buffett said, Berkshire will take its share of the losses. But "unlike other insurers, handling the loss will not come close to straining our resources, and we will be eager to add to our business the next day."
Buffett also took a jab at himself related to insurance.
He said Lubrizol, an Ohio-based company that produces oil additives, saw a French plant it owns severely damaged by fire in September. He noted the business losses will be mitigated by substantial insurance recoveries.
"But as the late Paul Harvey was given to saying in his famed radio broadcasts, 'Here's the rest of the story.' One of the largest insurers of Lubrizol was a company owned by … uh, Berkshire."
He noted the Bible verse instructing to "Let not the left hand know what the right hand doeth," adding: "Your chairman has clearly behaved as ordered."
Photos: 30 images of Warren Buffett through the years
The Oracle of Omaha has been in the news for the past 60 years. Photos of Buffett from 1956 through 2017.