The downside of working with Dear Old Dad in a family business, said Todd Murphy about his father, Jim, is Dad's indefatigable work ethic.
At 85, Jim still comes daily to work at Omaha-based Universal Information Services, the "clip joint"-turned-digital enterprise that tracks news media mentions of people and businesses for hundreds of clients worldwide.
Jim brings doughnuts (aww), settles down to comb five major newspapers (oh?) and then doesn't leave until evening when Todd, 50, starts heading for the door (wow!).
"Usually, I have to say, 'Dad, I'm going home now," because he's still working," said the younger Murphy, a Westside High and University of Wisconsin graduate who has run the company since 2016.
The success of a business that started with scissors and the Postal Service in 1908 and transformed to meet the technological age we're in is no small feat. Although Universal Information Services does not employ as many people as it used to — 18 work in its Woodmen Tower office, down from a peak of 30 — it still remains one of the major go-to sources for clients that want a comprehensive news mention tracking service.
Add this distinction to the company's record: Both Jim and Todd Murphy's faces will be added to the Omaha Press Club's walls of the city's movers and shakers. An event celebrating the father-son pair was held Friday at the downtown Press Club, honoring them as the 163rd Face on the Barroom Floor.
Among the names on the slate of roasters was Mark Laughlin, who was Todd Murphy's neighbor in Dundee when Murphy lived there. In an interview ahead of the roast, Laughlin credited Todd with having a great sense of humor and big heart. Laughlin also said he's used Universal's services in his work as an attorney and has appreciated how helpful that business was. 
One thing Dad did for Son in this business is give him room to innovate. You can't compete with scissors anymore. Jim Murphy gave Todd room in the 1990s to expand into the then-new world of digital, which transformed the clipping business into an inclusive informational one. The Murphys even changed the business name to reflect that.
But this doesn't mean that the old-fashioned method of reading is out the door. When Jim Murphy comes in, he sits at a reading table and pores over actual newspapers, going through them front to back, said his son, looking for stories that might be of interest to clients or prospective clients.
Often he finds items the algorithms don't.
"We can't consume his leads quickly enough," said Todd.
Todd noted — somewhat grimly— that his father set a high bar on how long one stays at a desk. Todd does not exactly want to still be coming to work in his 80s and figures when he retires, everyone will say, "What a wuss. His dad worked longer."
---
Omaha's tallest buildings
17. Westbrook Tower Apartments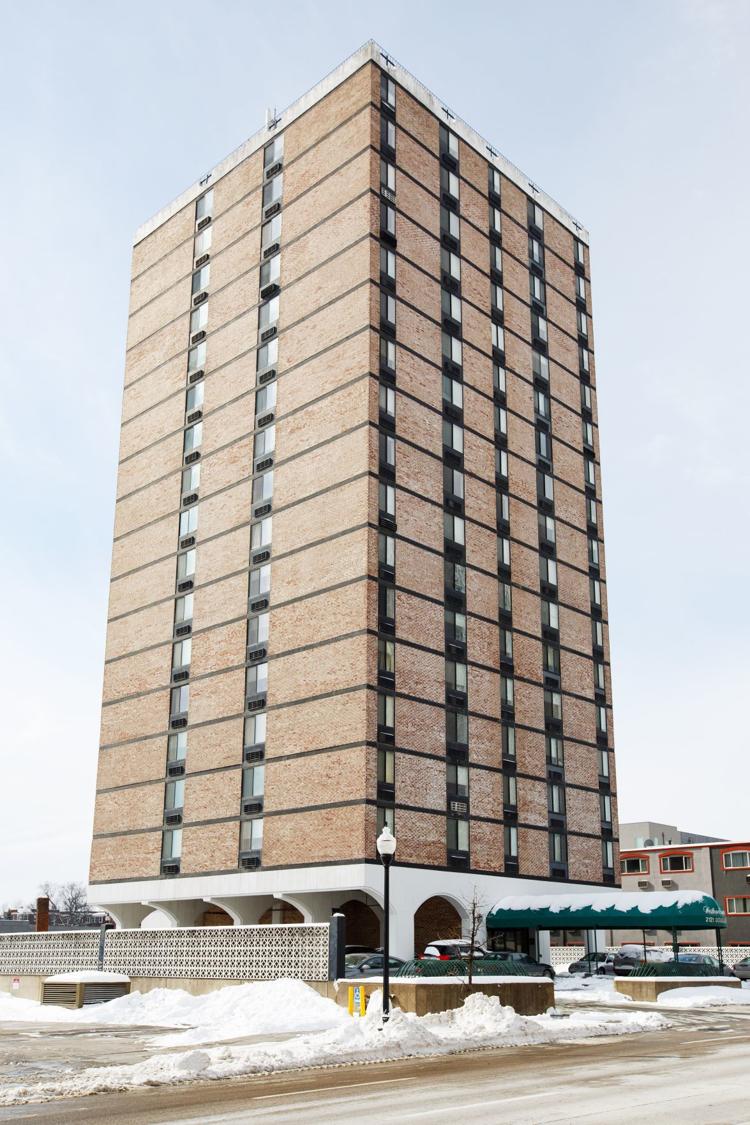 16. Kiewit Plaza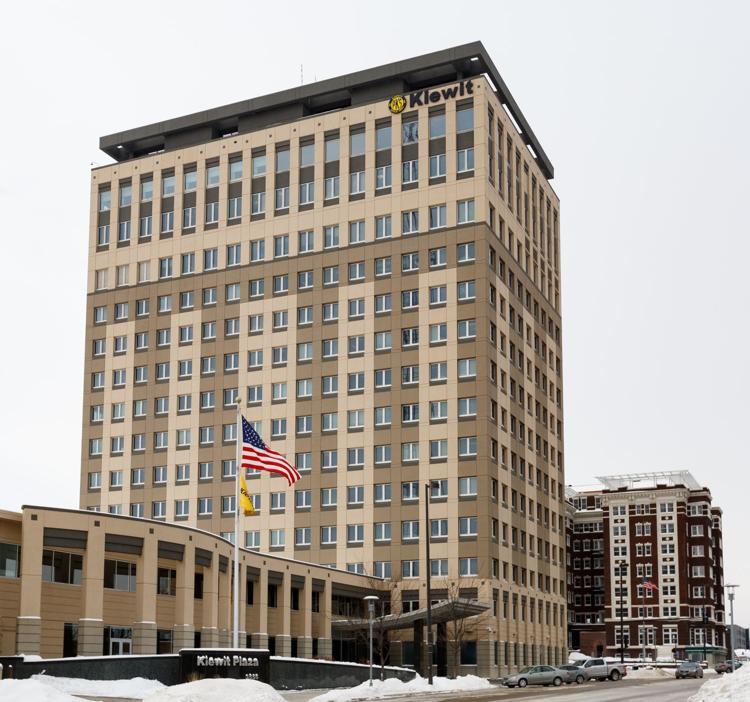 16. Farnam 1600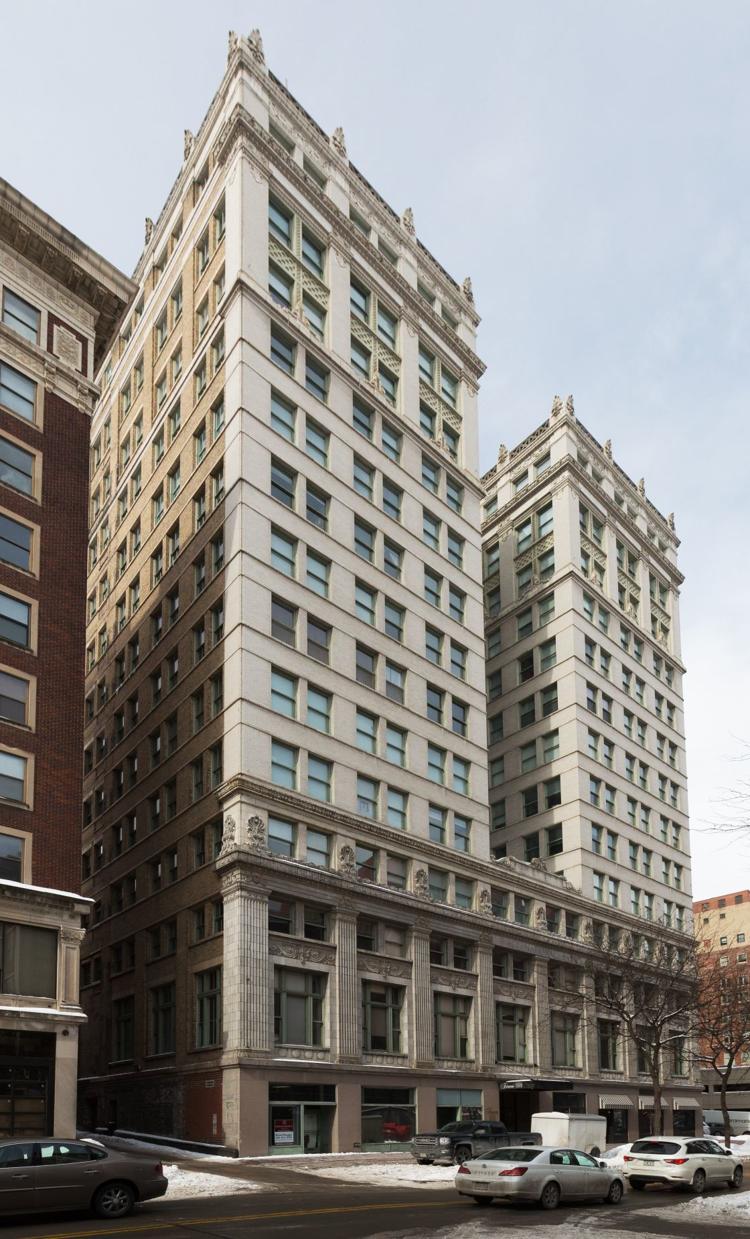 14. and 15. Central Park Plaza buildings
13. Orpheum Tower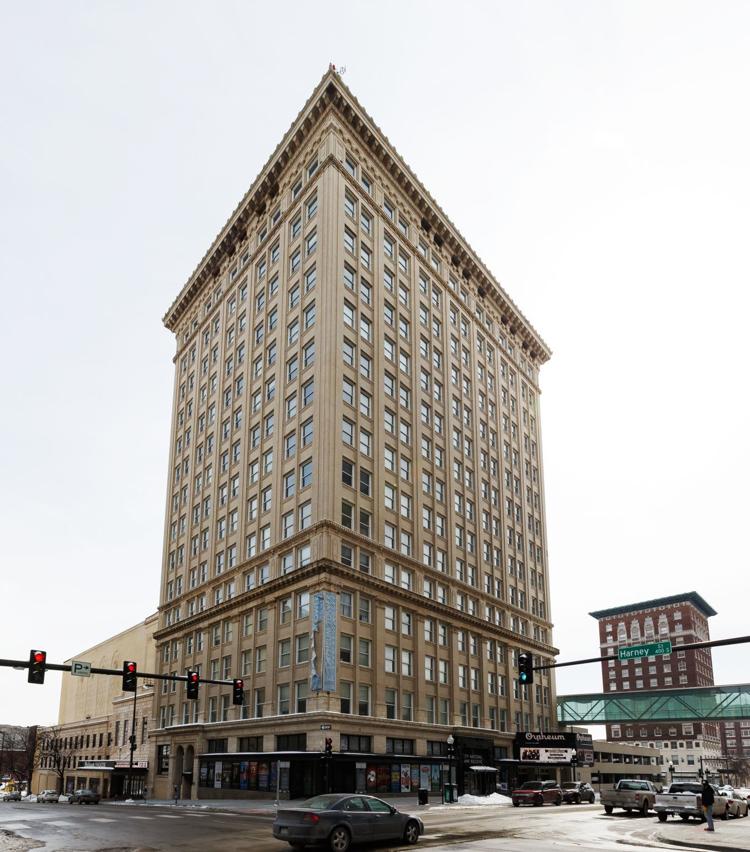 12. Lied Transplant Center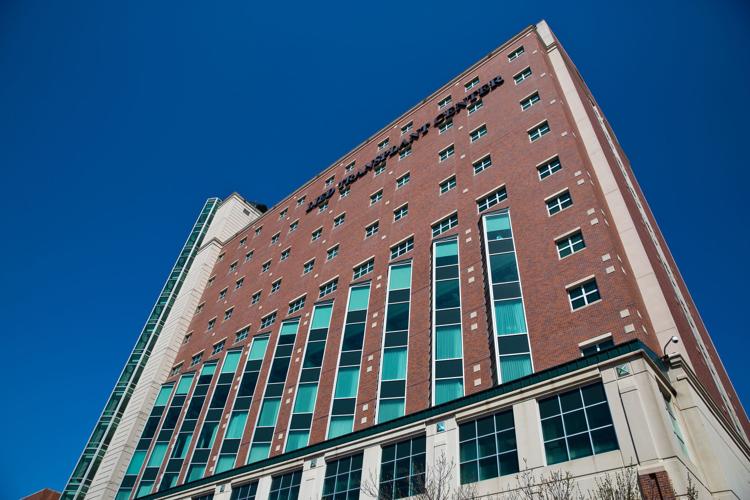 11. DoubleTree by Hilton Omaha Downtown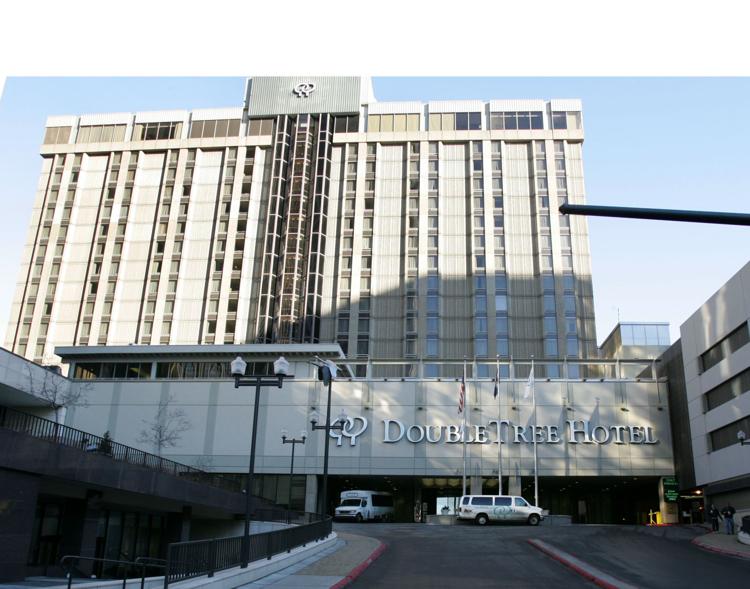 10. The World-Herald Building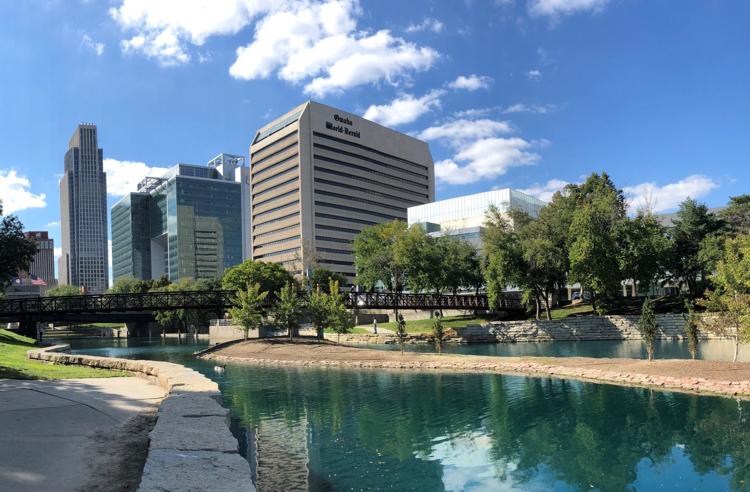 9. Landmark Center
8. Elmwood Tower
7. The Highline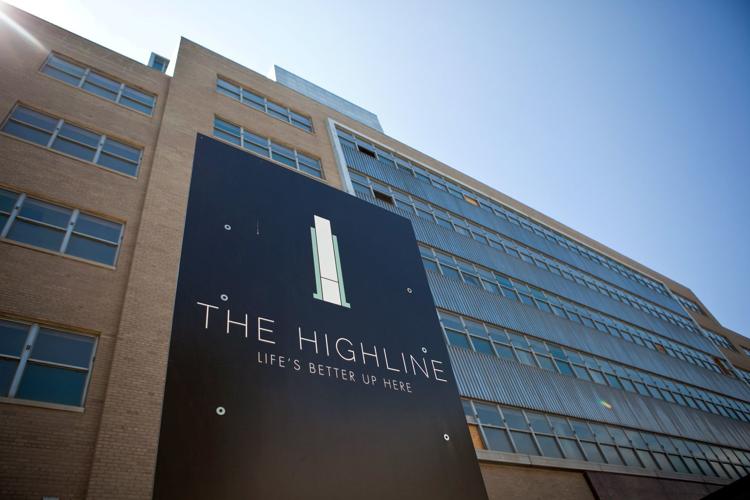 6. Former Northwestern Bell Telephone Building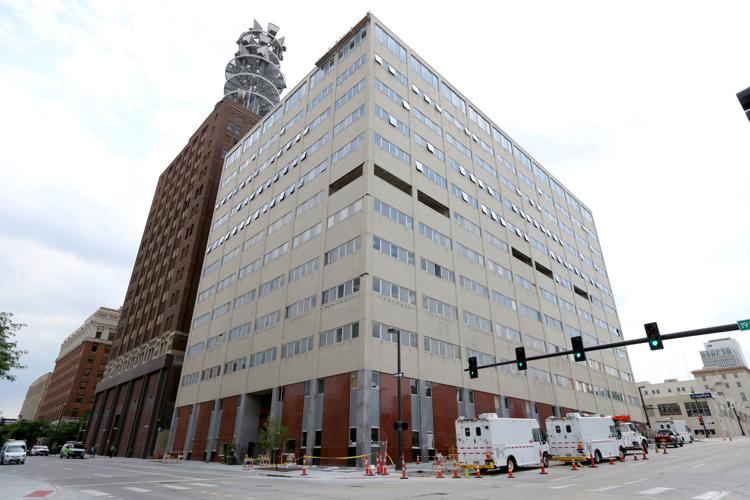 5. Mutual of Omaha
4. First National Center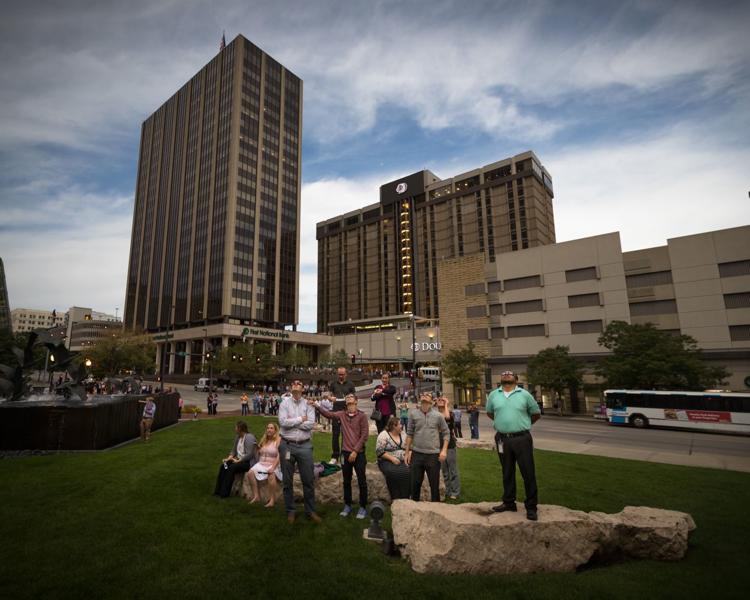 3. Union Pacific Center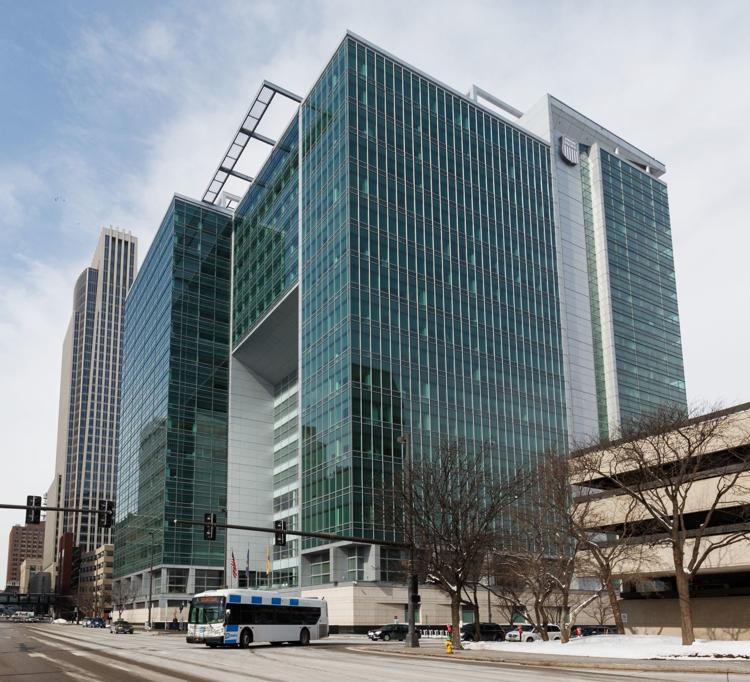 2. Woodmen Tower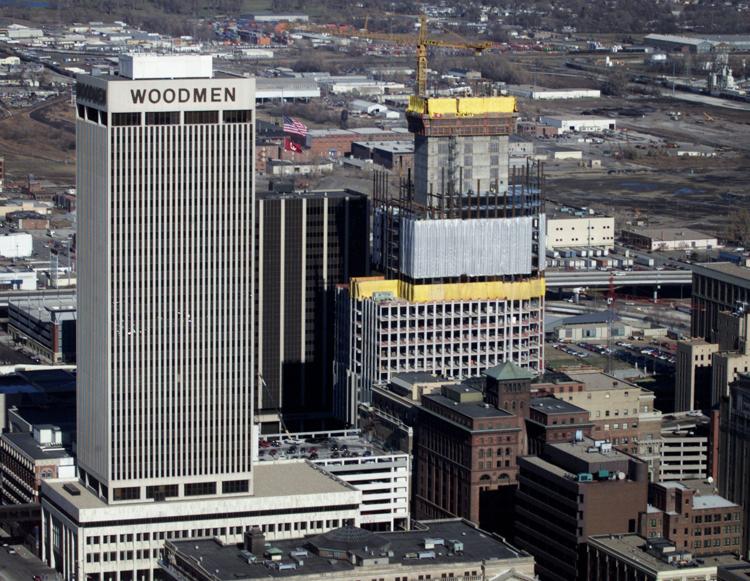 1. First National Tower