The former Joe Banana's corner along busy 10th Street south of downtown Omaha looks like it will remain a restaurant, though renovated and likely with a neighboring retailer.
Philanthropist Nancy Mammel, who had a hand in developing the neighboring Blue Barn Theatre and other artful places on the corridor, has purchased the longtime bar and grill to modernize yet preserve its commercial use.
"We need more restaurants and retail in the neighborhood," said Mammel, whose mission in part was to avert an apartment structure. "As much as I love contemporary, it's important to keep these old buildings."
Turns out that underneath the stucco shell of the former Joe Banana's — a longtime fixture that we wrote about as it was closing — are multiple buildings with roots dating back to around 1890.
Sign up for our Money headlines newsletter
Get the latest development, jobs and retail news, delivered straight to your inbox every day.
Their original addresses, and that of an adjoining courtyard, were: 1024, 1022, 1020 and 1018 S. 10th St.
Joe Banana's had leased the property at 10th and Pacific for a quarter of a century. Mammel, under Ole's Big Note LLC, bought it from the Yano J. Bonofede Trust for $600,000. She expects to invest an additional $400,000 to rehabilitate and get the strip into shape before she then sells or leases three segments.
The corner structure likely would become a restaurant space with new south-facing windows and patio area along Pacific that would look toward the Blue Barn.
The connecting building to the north would be converted to a storefront home for a retailer or office user.
North of that stands a less solidly built portion, formerly used as a party room, that would be torn down. (That would allow the office/retail building to have north-facing windows.)
Mammel said she'd retain about 10 feet of ground under that soon-to-be-demolished part and package the rest with the outdoor courtyard where Joe Banana's patrons used to socialize on breezy evenings.
"I care about this neighborhood, and I wanted to protect the corner," said Mammel.
In addition to the northwest corner, Mammel also bought land on the northeast corner and donated it for parking for the Blue Barn. It's all a continuation of her infatuation for the history-rich 10th Street corridor.
In addition to developing the contemporary and landscaped C02 apartments south of 10th and William Streets, Mammel helped spearhead the 10th and Pacific Streets complex that includes the Blue Barn, its urban park backyard, the Boxcar 10 loft apartments and Via Farina pizzeria.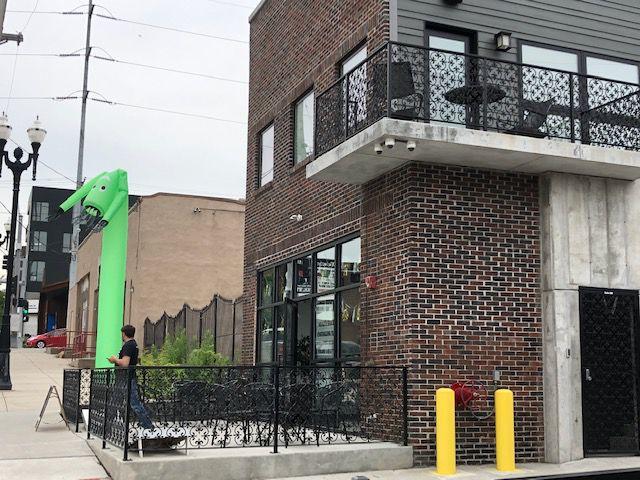 New tenant is shaking up 10th Street corridor
A merchant that serves up healthy shakes and energy teas has moved into the commercial storefront of a newly rehabbed 119-year-old building along 10th Street.
Downtown Nutrition now leases about 1,900 square feet on the street level of the L-shaped building at 1016 S. 10th St., just north of the former Joe Banana's restaurant and tavern.
Lexie Bates and fiancé Reagan Nikkel, who own the nutrition business, said they liked the proximity to the Old Market, Little Italy and 13th Street.
The remodeled two-story property — with a residential condo on the upper floor — gives off a Little Italy vibe, with iron scroll gating and a brick front. Owner Terry Waschinek of Tenth Street Bridge Properties said he wanted a Brownstone look to help fit with the neighborhood.
He bought the property from the estate of Nunziata Caniglia. Douglas County records show the property's value today at $219,000. In all, the structure is about 3,500 square feet.
Tenth Street Bridge Properties also owns a commercial strip to the north that has as tenants Tenth Sanctum Tattoo, Rain Salon and Burlington League bar and grill (which is run by Waschinek's fiancé, Jamie Pogge). Another 2,800-square-foot bay was recently renovated and is open to lease.
Waschinek said he is fond of the Little Italy area where his mom grew up. He bought his first property along 10th Street a decade ago and said he's been impressed with the corridor's evolution.
"It's been a pretty amazing transformation," he said. "It's great to see people coming to this neighborhood, walking around and revitalizing it."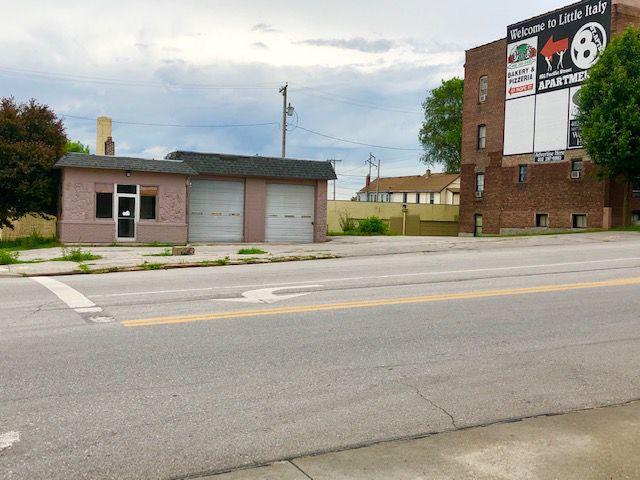 Cabinet designer to build personal residence, more
An Omaha cabinetmaker has purchased the long-inactive southeast corner of 10th and Pacific Streets and envisions a multilevel residential building topped with his own personal residence.
Curt Brannon is founder and chief executive of Sympateco Inc., a manufacturer that supplies national franchises with cabinetry and other items.
He now wants to design (with help from two architectural firms) a downtown dwelling for himself and like-minded tenants that features amenities otherwise not so plentiful in downtown. That would include, he said, "obnoxious amounts" of indoor parking.
County records show he paid $399,000 for the property at 1101 S. 10th, across the street from the Blue Barn Theatre. He plans to demolish the former gas station.
Still in preliminary stages, the new residential building would rise perhaps five stories, he said, and would include upscale rentals or for-sale condos or a combination.
Brannon's business and workforce is based in the former Pamida headquarters, which he repurposed at 88th and F Streets.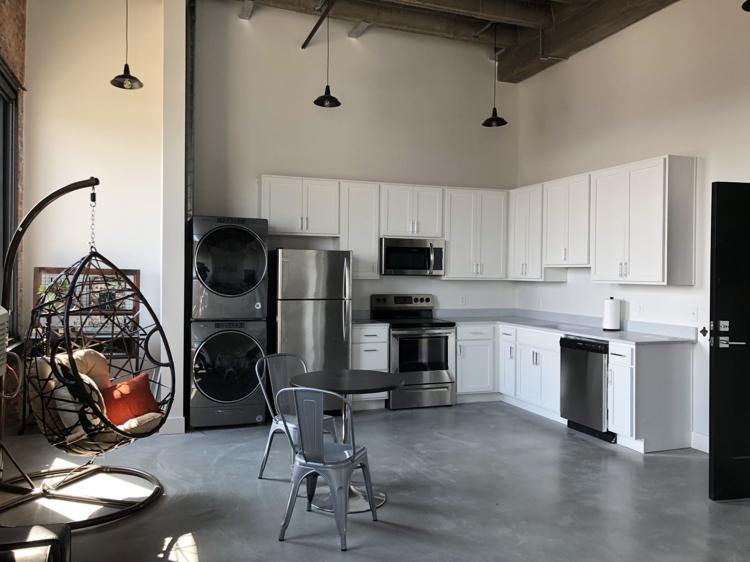 Move-ins start at Dahlman Flats, a former Grace University building
The first wave of the new Dahlman Flats apartments has opened at the former Grace University administration building.
Urban Village Development had preleased 50 of those first 56 market-rate units, said co-founder Jerry Reimer, so they expect a "mass move-in" this weekend.
"We're super excited," Reimer said. "They've turned out really nice."
In all, the $16 million Dahlman Flats — so named for the neighborhood it's in — will have 167 units. The last phase is expected to be done in May of next year.
Before it was Grace University, the renovated structure at 1311 S. Ninth St. was St. Catherine Hospital. It spans nearly 3 acres and contains 142,000 square feet, including the basement.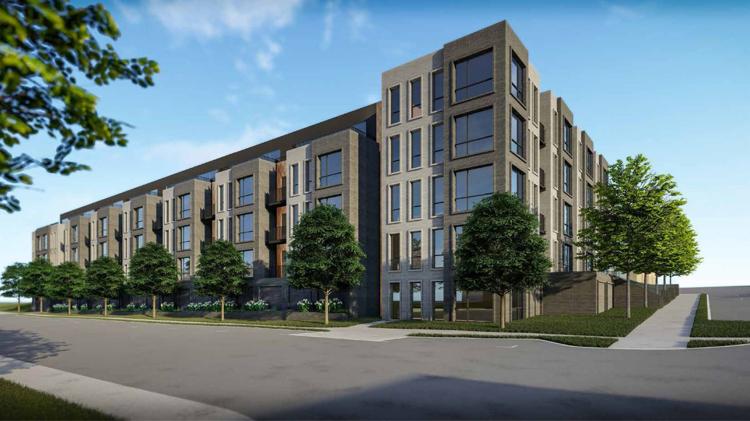 10th and Pierce Streets apartments aim for mid-2020 opening
The 89-unit apartment structure that's rising at 10th and Pierce Streets should be open by mid-2020, said developer Eric Wieseler.
He said there's no name yet for the multilevel structure that is to have a detached fitness center and underground parking.
Previously, PJ Morgan Real Estate worked on a now-ditched $7 million plan that envisioned fewer dwellings — 19 for-sale upscale townhouses, some with two-car garages, as well as a rooftop deck and private courtyard.
That so-called Avanti project had gone through several city approval stages before the Morgan company pulled out, saying costs had grown too high.
Dodge Street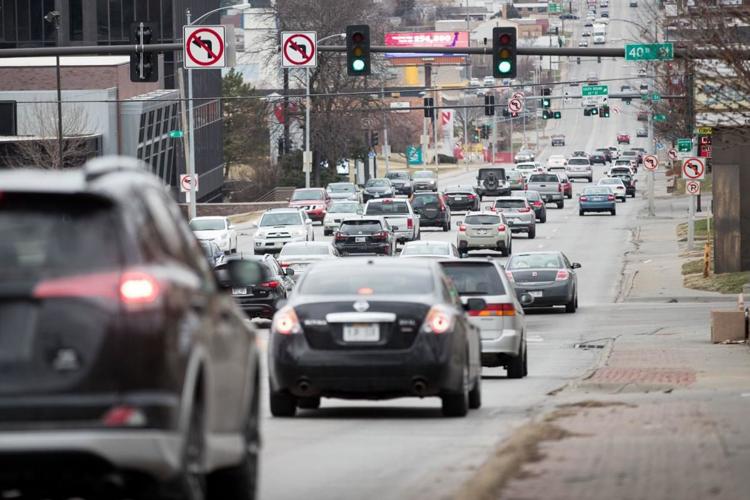 Jones Street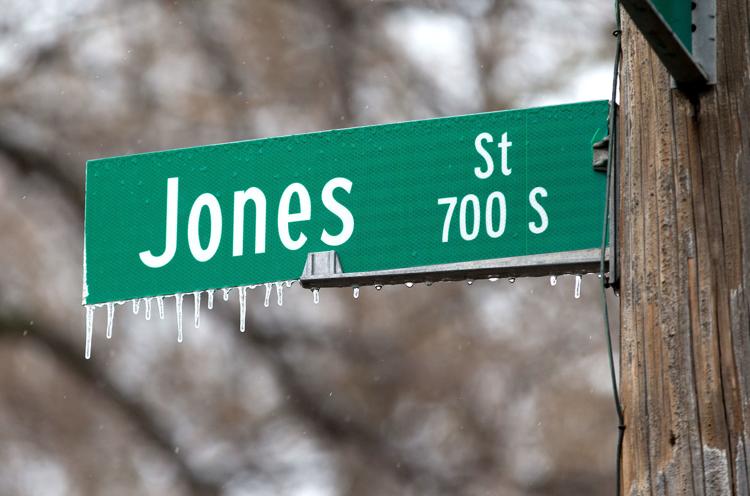 Johnny Rodgers Street
Capitol Avenue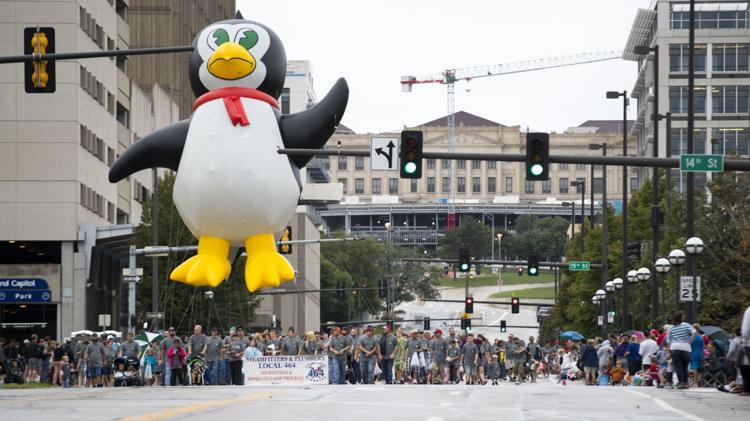 Mike Fahey Street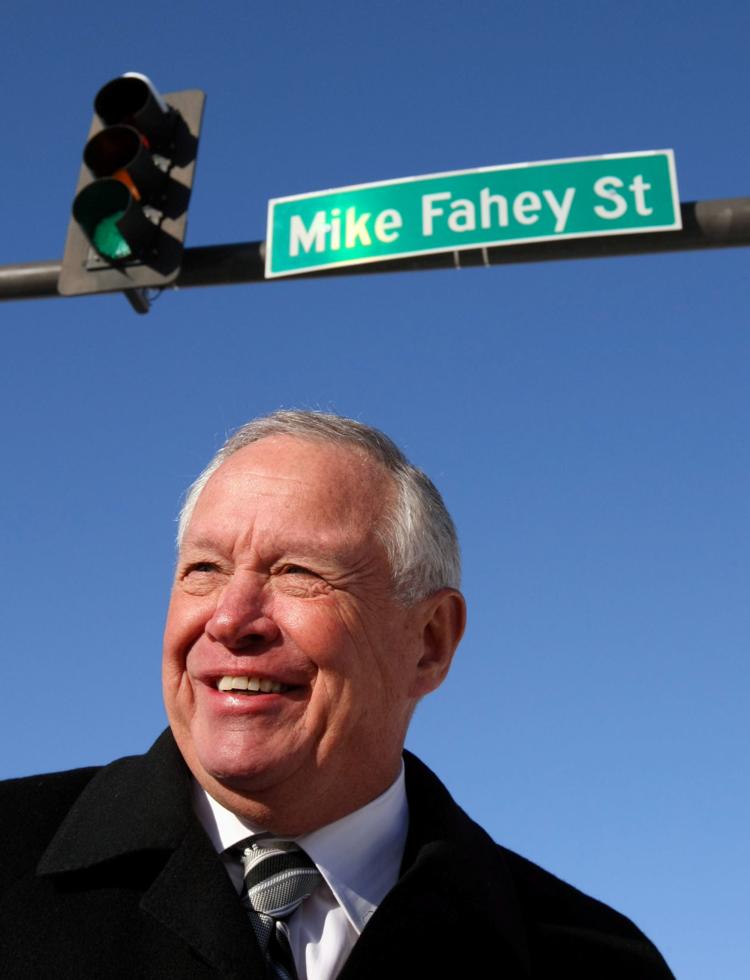 A.V. Sorensen Parkway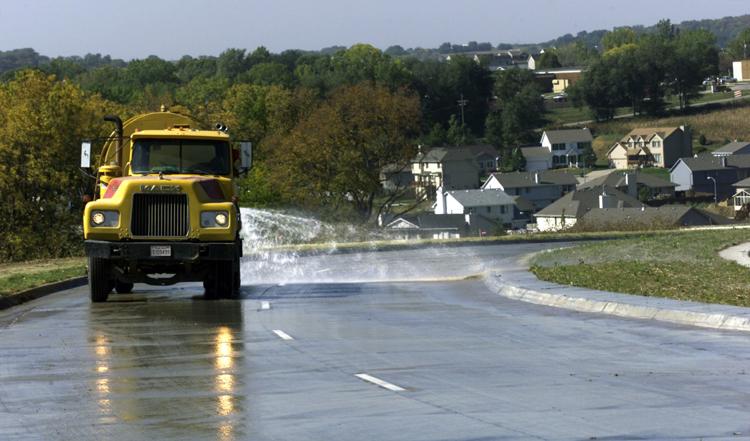 Farnam Street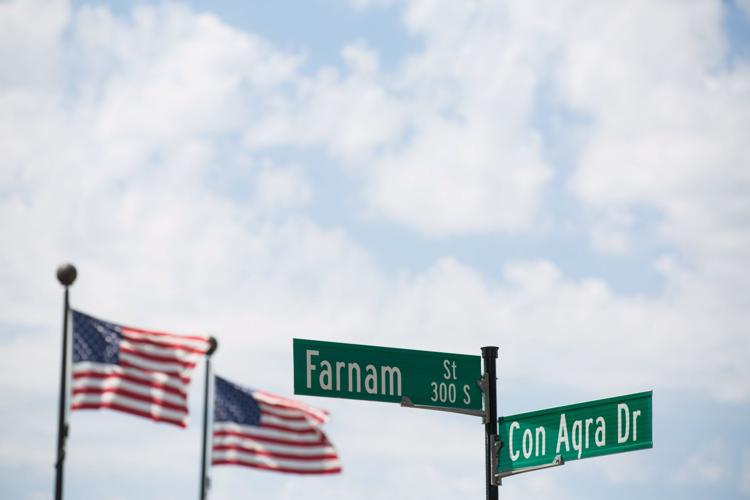 Bob Gibson Boulevard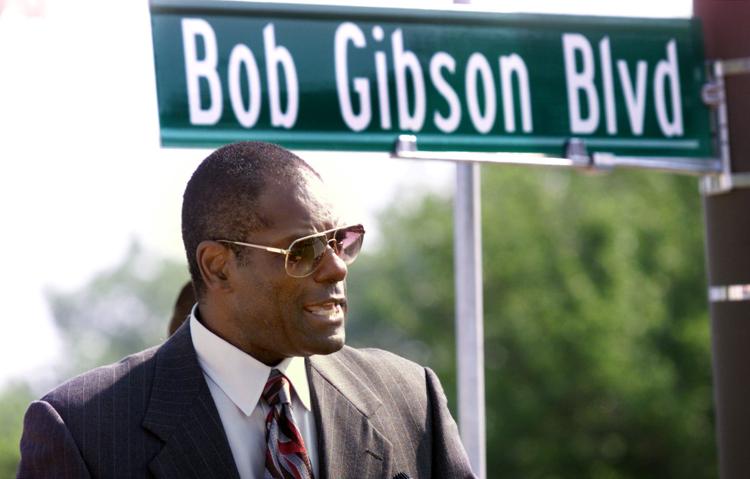 Neal Mosser Boulevard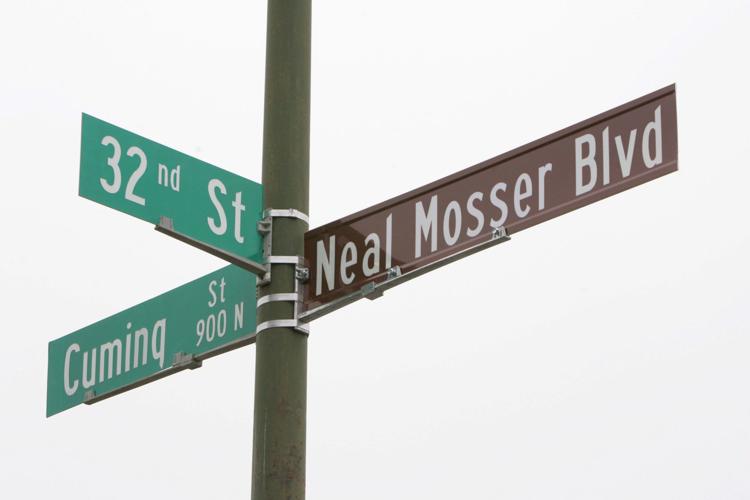 Bud Crawford Street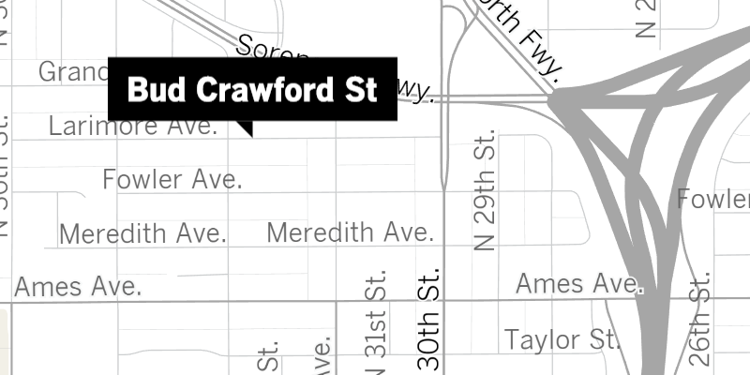 Millard Avenue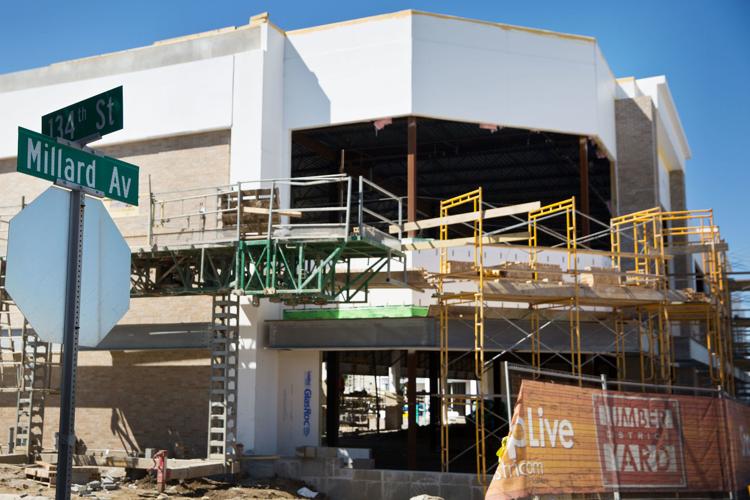 Carol Van Metre Lane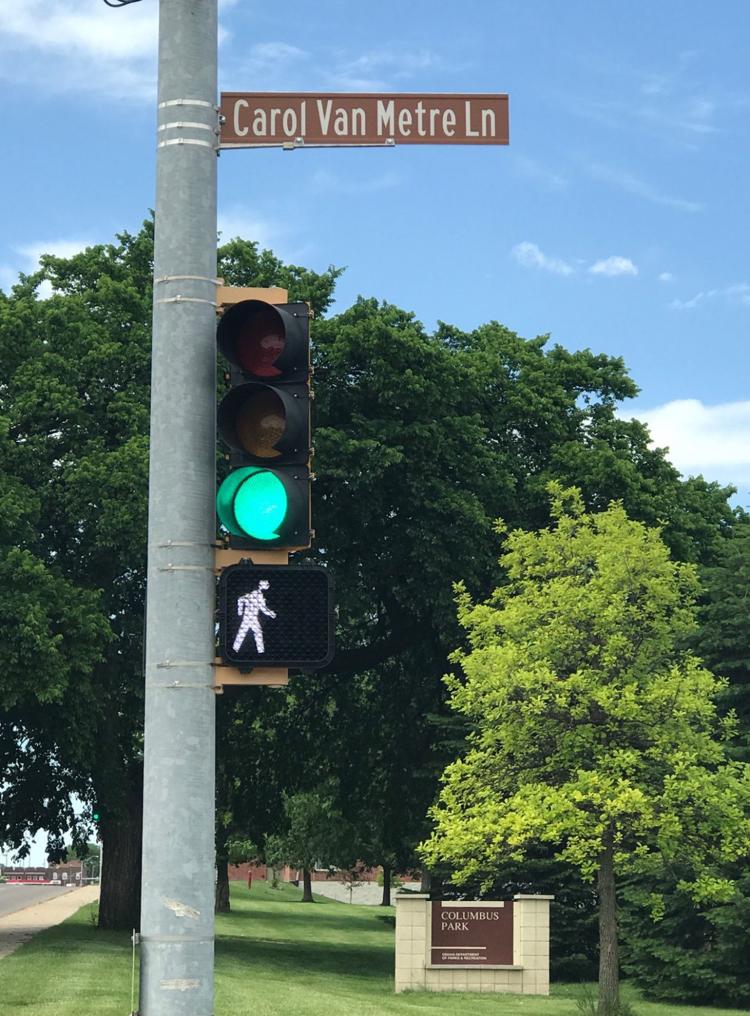 College World Series Avenue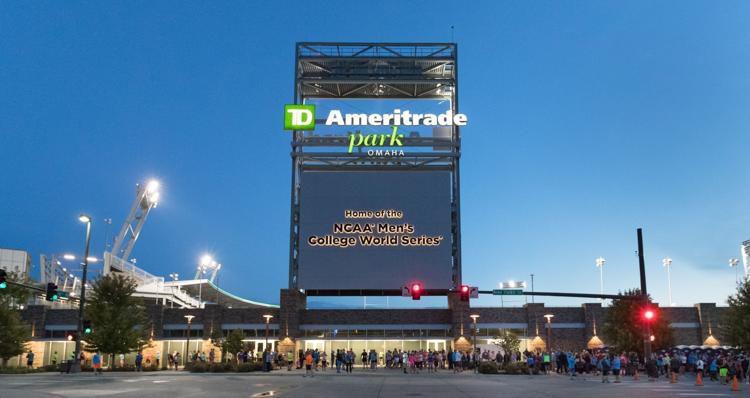 Dave Rimington Street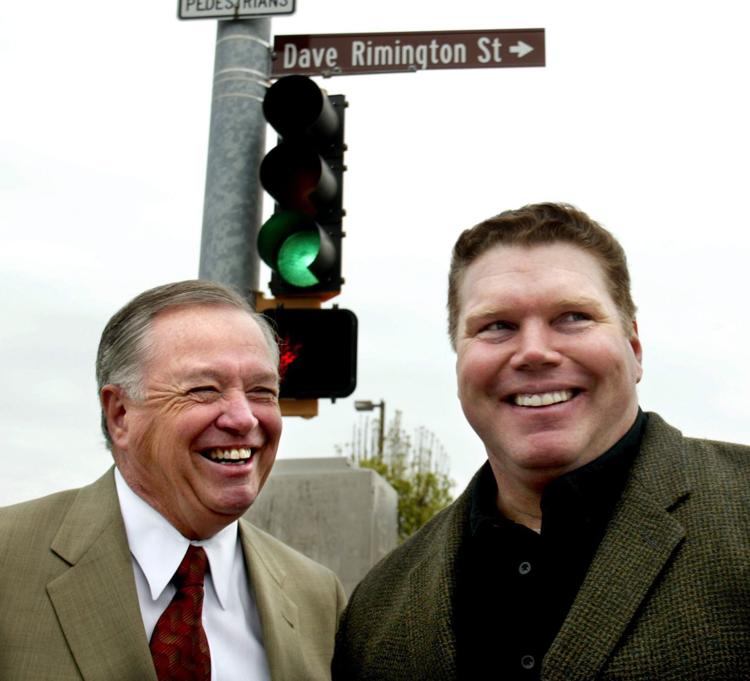 Boyd Street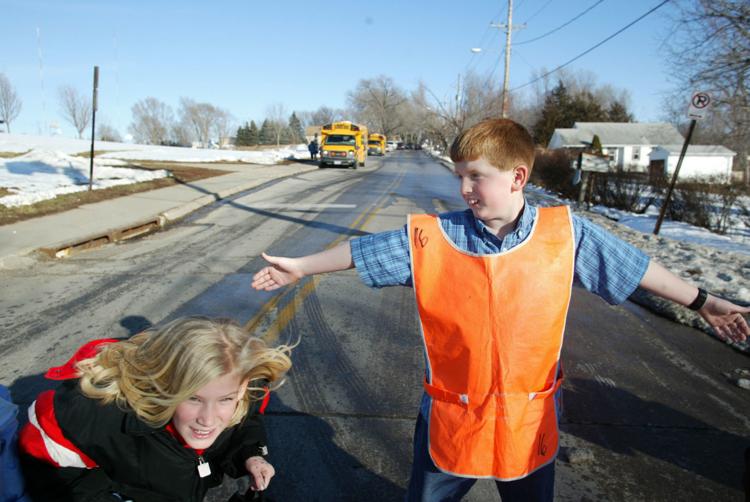 California Street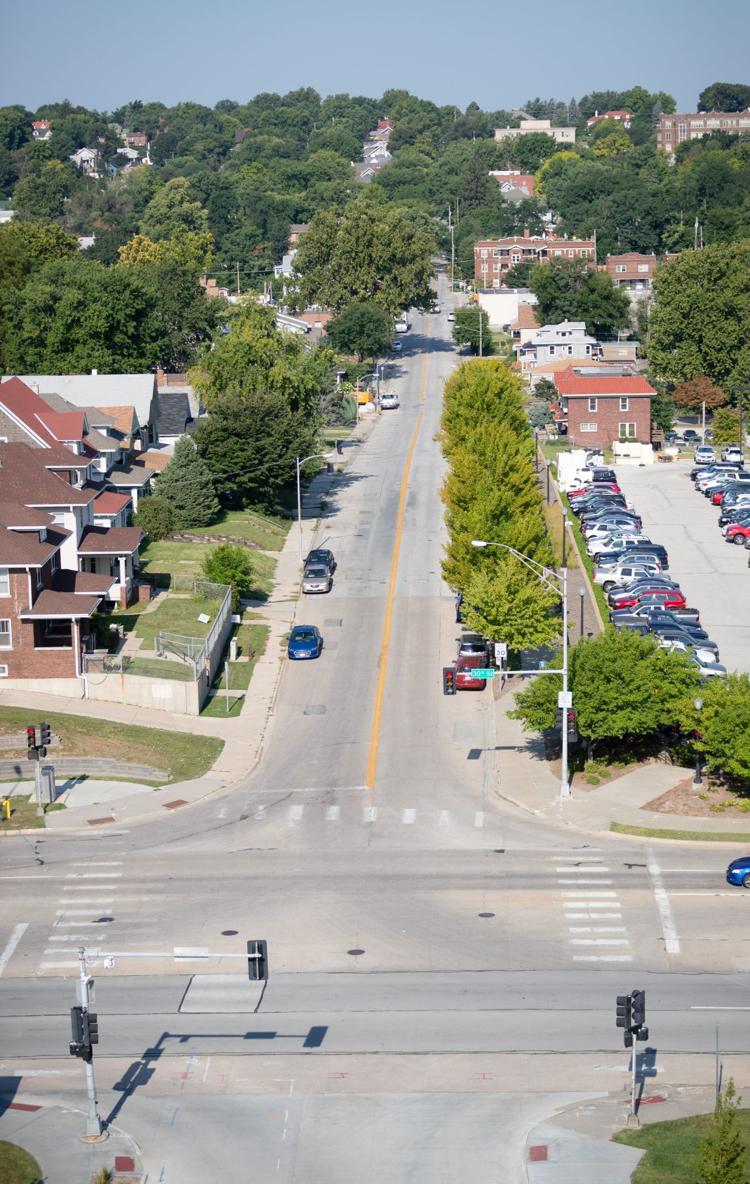 Cuming Street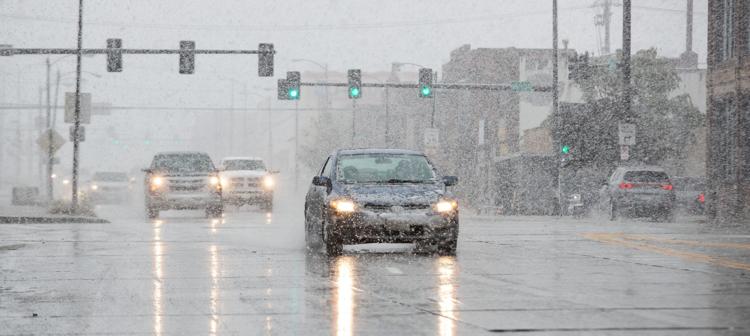 Harney Street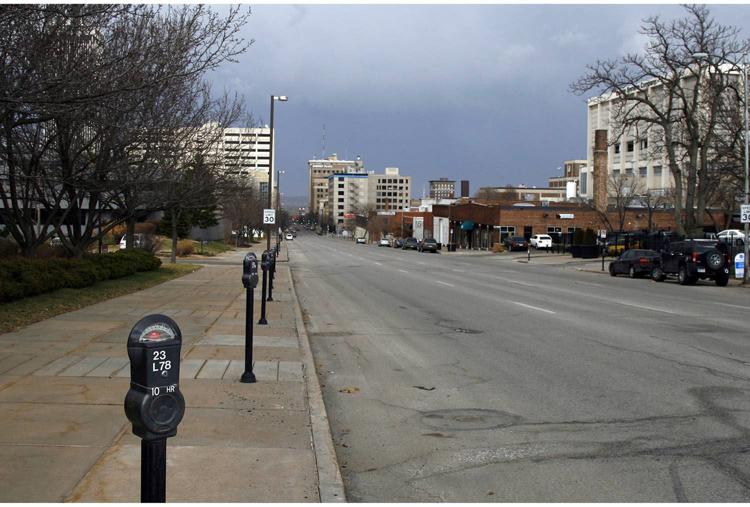 Kyle Wayne LeFlore Street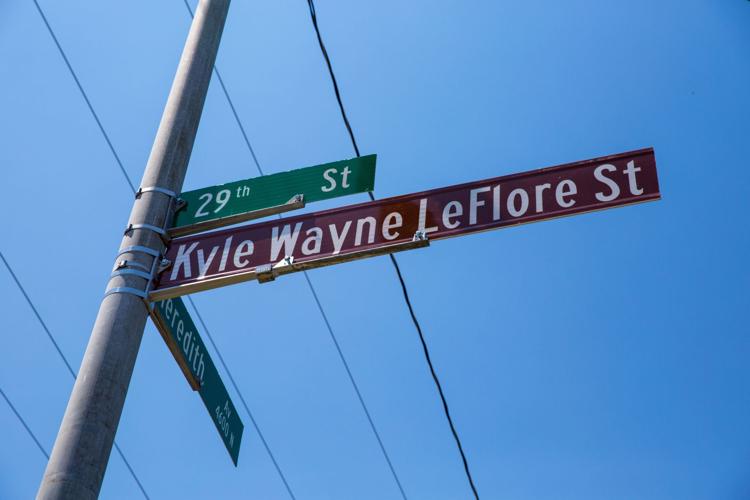 Marlin Briscoe Way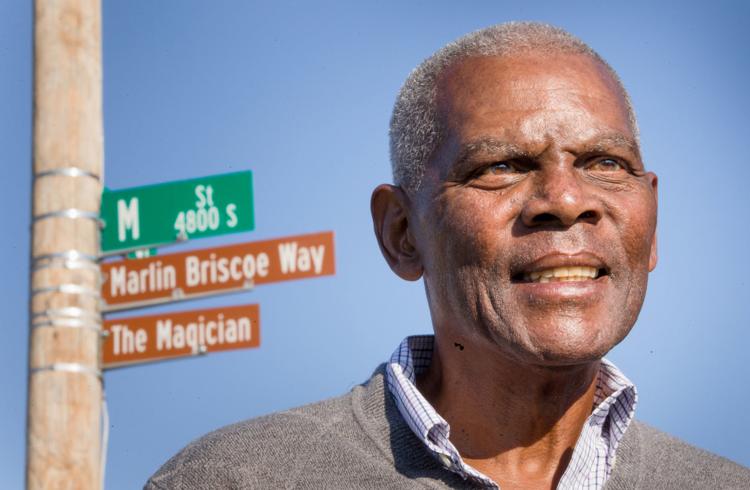 Military Avenue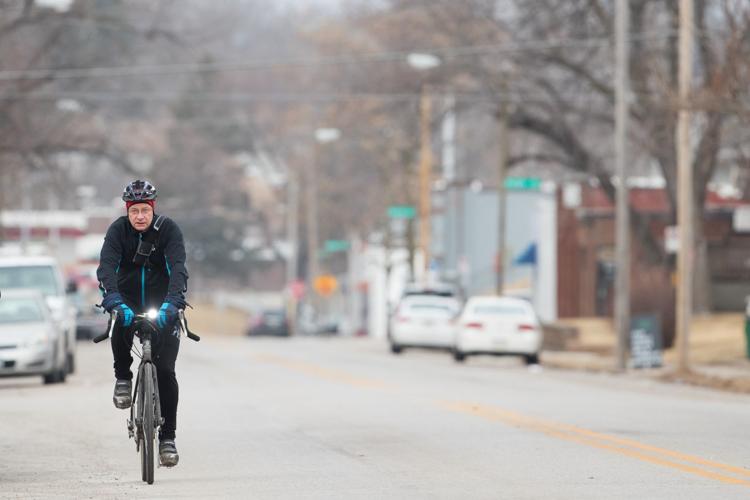 Minne Lusa Boulevard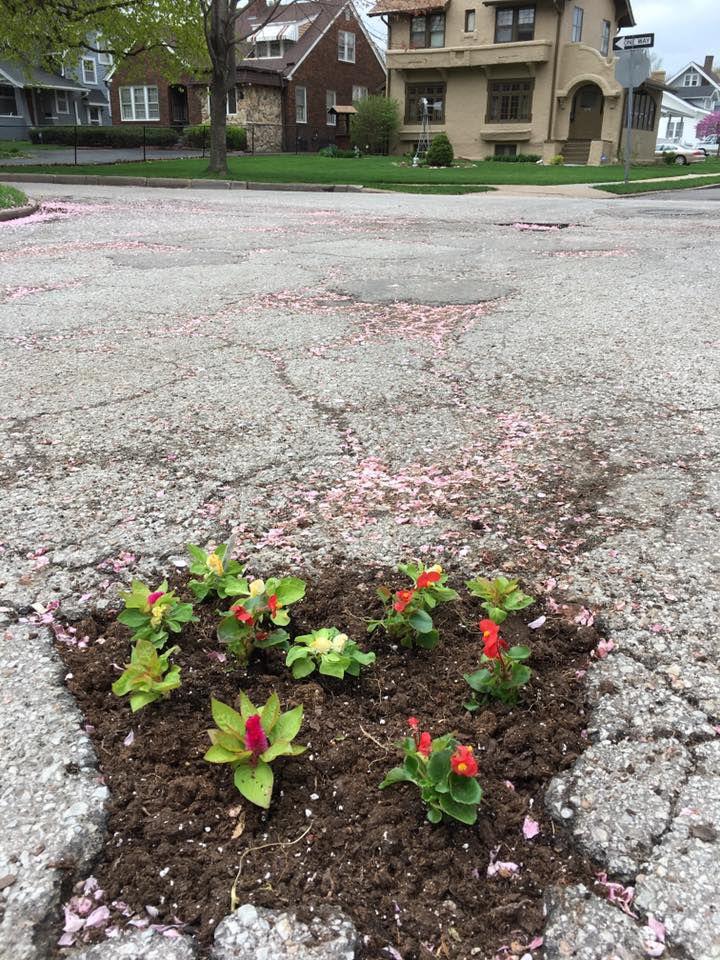 Paxton Boulevard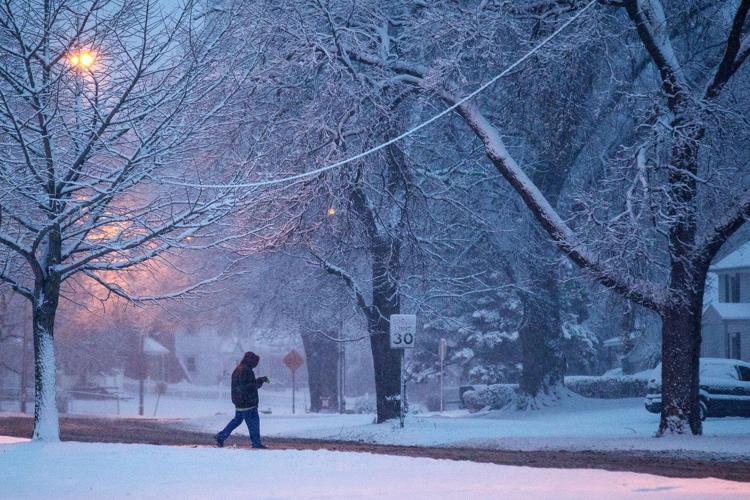 Poppleton Avenue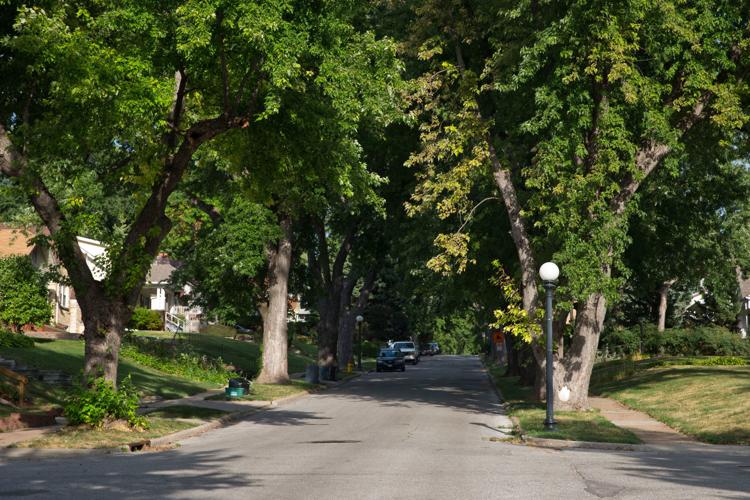 Saddle Creek Road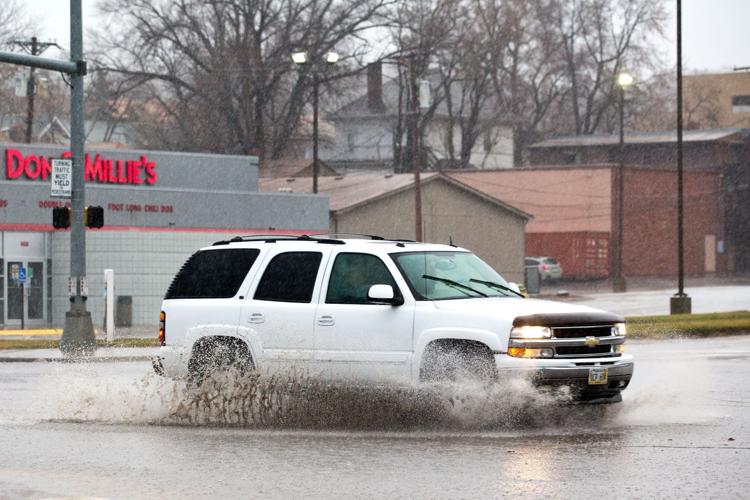 Woolworth Avenue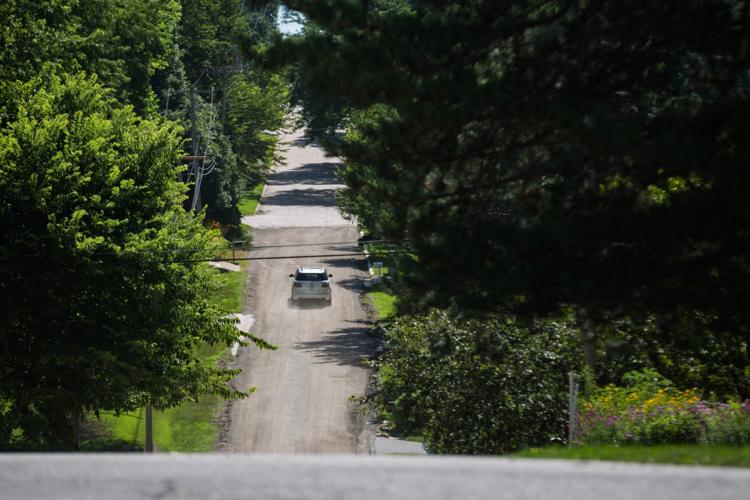 Fred Astaire Avenue