Beer to bags and, now, boom lifts. A South Omaha industrial site is poised to see new and big activity as the future headquarters of Elliott Equipment Co.
The complex is tucked in a little-traveled pocket off the busier 24th Street corridor, though many might recognize it for the distinctive yellow roofs visible to travelers along a heightened stretch of Interstate 80.
Overall, the campus at 3514 S. 25th St. spans 16 acres — and oozes with nostalgia that even residents beyond the south side of town can appreciate.
In earlier days, the area at separate times served as a production base for two locally high-profile companies, Bemis Co. and Falstaff Brewery.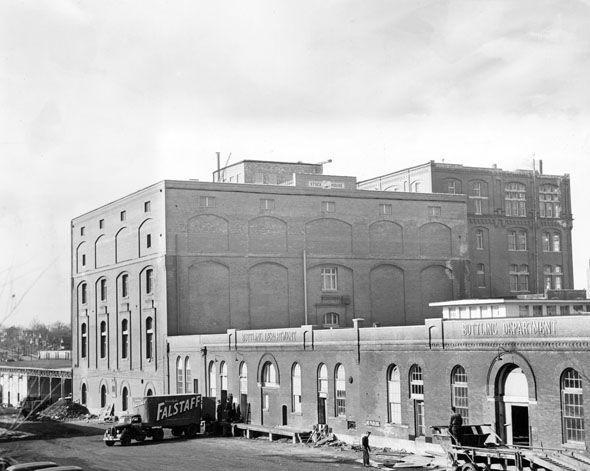 Consider the slightly tilted floor on a side of the 208,000-square-foot warehouse. That slope made it easier for workers of yesteryear to roll kegs of Falstaff down to the loading locks.
Traces of the old Bemis bag-making operation also can be found around the plant. Check out, for instance, the faded company name painted on an outer wall for Interstate drivers to see.
Most recently, the production facility with three drive-in doors and 11 docks was owned by Mississippi-based Hood Packaging Corp., which closed shop last year. In 2014, Hood bought the paper packaging division of Bemis, which years earlier had expanded its footprint there by connecting the old Falstaff warehouse via a walkway.
Jim and John Glazer, current leaders of the family-owned, locally grown Elliott Equipment, said they were smitten by the site's proximity to highway systems, the airport — and a labor force they're hoping will further grow the company from its current 170 people.
The Glazers acquired the business in 1991. It is presently headquartered near 76th and F Streets, and spread among five different buildings.
"It's big," Jim Glazer said of their future campus. "But we make really big things."
Indeed, Elliott — 70 years in business — has its own history of intrigue.
In 1948, founder Richard Elliott is said to have invented the first-ever telescoping, truck-mounted crane and aerial work platform.
He created the high-reaching machine during a postwar era when travelers were taking to new highways, the company's website says. Electrical contractors and utilities were hungry for ways to efficiently set poles and string power lines to electrify the country.
Today, under Glazer leadership, Elliott's custom design and assembly of telescoping work platforms, cranes and digger derricks have advanced and expanded. Customers can be found throughout the U.S., Canada, Latin America and in Southeast Asia and the Middle East — assisting workers in electrical construction, sign and lighting, public works, ports and mining and more.
The Glazers, who expect to finalize the headquarters purchase within weeks, said extensive renovation of the production facility (one part was built in 1977, another in 1982), will give employees modern break rooms and large open work areas conducive to creating and testing tall booms for trucks.
The relocation project is projected to cost $13.7 million. The company seeks about $1.1 million in tax-increment financing from the city, and hopes to settle in its new home as early as mid-2019.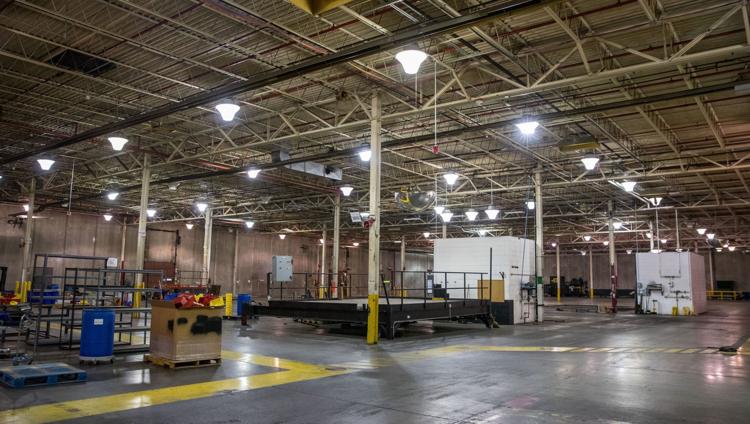 City Councilman Vinny Palermo of South Omaha noted the intense competition for businesses growing their workforce, and he said he's thrilled Elliott leaders chose the inner-city 25th and Vinton Streets area to expand.
"To fill that spot with a quality tenant, and most importantly to bring quality jobs to the area, is exciting," he said.
Plans call for workforce growth of about 50 people, reaching up to 220. The business offers a range of jobs, from engineers to painters to welders and assembly workers.
The additional building space should allow all workers to remain indoors. "Right now people have to brave the elements," said Jim Glazer. "Here they'll all be inside — and under one roof. It's an inviting, safe environment."
Efficiencies will come in other ways, too, he said, as certain outsourced work, such as welding, now will be done onsite.
David Maenner of CBRE/Mega, who represented the seller along with colleague Gerard Daly, said the complex was a rare find for its size, highway access and infill location close to a labor force. The property had been on the market for $8.2 million.
"These types of things don't come available very often," Maenner said. "It's going to be great to have it running again."
The Glazers declined to share details about revenue or sales generated by the privately held company.
Because the redevelopment site is in an area designated as blighted, certain expenses are eligible to be offset by TIF.
No public service needs are to be generated as a result of the project, according to documents prepared by the City Planning Department. Now valued for tax purposes at $4.9 million, the future property is projected to double in value.
City planners say the project also is expected to bring more retail activity along 24th and 13th Streets.
"Allowing an industrial site to sit vacant is in the best interest of no one," Planning Director Dave Fanslau said in a report for the Planning Board.
He said about 150 jobs were lost when prior operations ceased. "This new use allows the site to continue to be viable, versus falling into disrepair."
It also promotes "the creation of a full range of jobs," according to Fanslau, and helps to "reverse deterioration in older areas of the central city," as called for in the city's master plan.
Jim Glazer said the search for a new headquarters took his family to places including Sarpy County and Iowa, but their hearts were in Omaha, where the brothers grew up. More specifically, the South Omaha site they chose offered "the best of a lot of worlds," he said.
"We're excited to have it not just be a showpiece for our products, but also a showpiece for manufacturing in the city of Omaha."