The century-old Redfield warehouse that's being rehabbed into offices and a diner in downtown Omaha has welcomed its first resident.
She came last week in the form of a 1949 black Buick Roadmaster, and appeared right at home in the property that once housed the state's biggest Buick dealership.
The vintage Roadmaster car, which was hoisted into 1901 Howard St. by Lueder Construction, will serve as the lobby centerpiece of the four-story structure that's on pace to open for business at the start of 2021, said JJ Kortan of Lueder.
Portia Iverson of Plattsmouth donated the car, one of about 7,000 of its style produced, that her dad had purchased brand new. She offered it to developer Neeraj Agarwal after reading about his plan to revamp the building in the Omaha World-Herald about a year ago.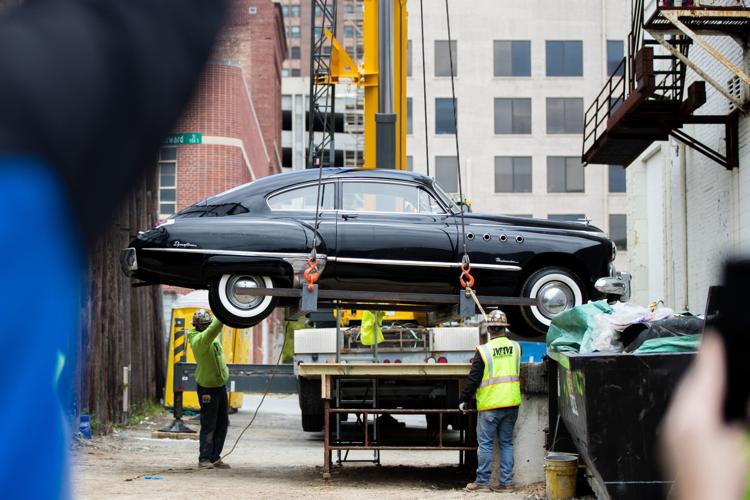 The Buick display, as well as other restoration touches, pays homage to the history of the building that last summer was named to the National Register of Historic Places for its contribution to Omaha's automobile industry.
After its multimillion-dollar rehabilitation, the 50,000-square-foot property — part of the developing Flatiron District neighborhood — is expected to attract lawyers, business professionals and other office users. The developer hopes to secure a restaurant and coffee shop to operate on the main floor.
The revived building is to be called the Redfield, the name of the printing business that in recent years had operated there.
Changing Omaha: More than 50 stories of local development projects in the works
An ongoing list of some our development stories from 2018-20, with the most-recent stories at the top.