Real estate experts say they don't expect Oak View Mall's decline to take a bite out of residential property values in the area of the struggling mall.
Some neighbors still worry about a possible eyesore.
The mall, near 144th Street and West Center Road, once was one of Omaha's prime shopping destinations. In recent years, it's struggled with a vacancy rate among the country's highest. And so far this year, it's been dealt a double-whammy: the loss of two anchor stores, Younkers and Sears, both of which are now liquidating and expected to close by September.
A local Realtor says all hope isn't lost. The mall isn't all the area has to offer.
"It's still a beautiful area, right in the center of everything. There's lots of amenities there," said Richard van Gelder, an agent with NP Dodge.
"Whatever is missing at Oak View, they'll be able to get that at West Farm," van Gelder said. The development will include a large retail component.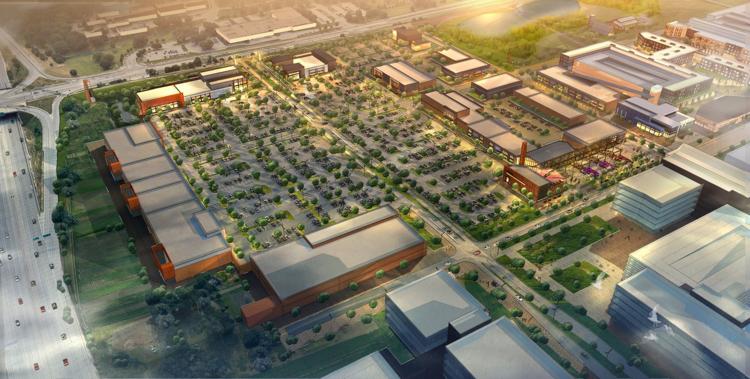 Stephanie Chapman, another Realtor with NP Dodge, said nearby recreation at Zorinsky Lake also attracts buyers. Housing prices in the area remain competitive, she said.
The 68144 ZIP code also has plenty of inventory, unlike some other parts of Omaha, according to data from Move.com, which tracks real estate activity. And the area also boasts a variety of home prices, she said — from the high-end to the more modest.
The median home value in the area is around $183,000, according to real estate data tracker Zillow. Those values have increased by 7 percent over the past year, according to the data — not a sign of a neighborhood in distress. (The city as a whole, whose real estate market Zillow rates as "very hot," saw home values increase by about 7.9 percent over the past year, compared with an 8 percent increase nationwide.)
Zillow lists the health of the housing market around Oak View as "stable."
Still, one homeowner — who asked not to be named because she works at the mall and is not authorized by her employer to speak to the press — said she's stressed about what will happen to both her workplace and her home, which is 2 miles away.
"I don't want it to become an eyesore because I live just 2 miles from it," she said of the mall. "If I ever needed something I could run up to Oak View to get it."
The homeowner said she'd like to see it continue to operate as a mall, but she also said she's unsure that redeveloping it into a new mall would be successful, with so many competing shopping centers nearby.
"I'm just very sad. You drive that Oak View Drive and there used to be so much traffic coming in and out and there's nothing now," she said. "It's very different. It keeps me awake at night."
Chapman, the Realtor, said she's confident a developer or even the city will come up with a creative plan for Oak View, if it comes to that.
"I feel like it's going to be better than ever," she said.
Oak View Mall's owner, General Growth Properties, also owns Westroads Mall. The Chicago-based company hasn't said what its long-term strategy for Oak View will be now that it's losing two anchor stores.
Terri Bricker lives nearby at 147th and F Streets in an apartment. She noted that many of the surrounding strip malls, like L Street Marketplace, now are bigger shopping destinations than Oak View.
"If the mall is going to continue to decline, as I predict it will, then maybe an alternate use for the area is better. I just don't want it to become the 'Southroads of West Omaha,' " Bricker said of the failed mall in Bellevue that became a data center and office complex.
For now, data from the area's housing market isn't flashing concern.