An Omaha mansion's century-long run — dotted with prominent residents, high-society socials and tulip tours — apparently is winding to a halt.
New owners of 1018 S. 90th St. say the sprawling home built while still on the city's western frontier has deteriorated and is not worth saving.
The Balla Machree, which means "Home of My Heart" in the Irish language, is to fall this fall, said Ben Katt, a member of the development team that purchased the property in recent weeks.
Plans are still in progress, but Katt said multiple for-sale detached residences, perhaps eight or nine, likely will replace the almost 3,500-square-foot home now stained yellow with stately white columns around the front door.
That is, unless neighbors get their wish.
Spencer Murphy, a lawyer who lives next door, admits that rehabilitation for use as a single-family residence is a "long shot" at this point. The house has no official historic status. But a few dozen area residents gathered last week and agreed generally that the best-case scenario would be if someone came along to buy out developers and preserve the home.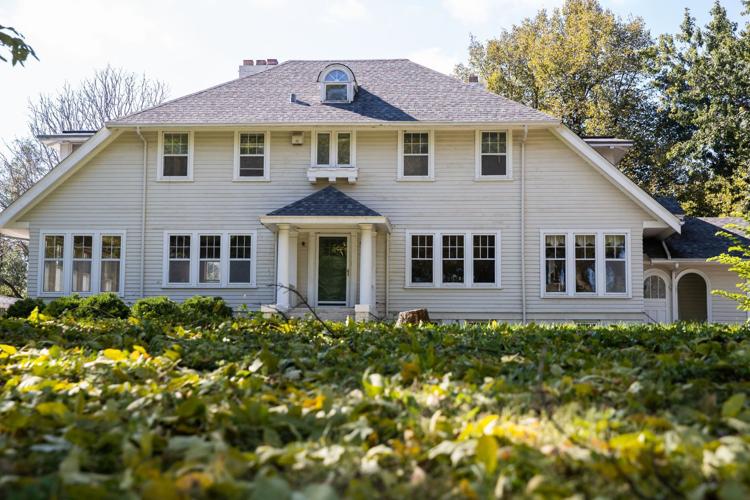 To that, Katt said, "One thing is clear: The house is past the point of saving. It's cost-prohibitive to save."
He said his team looked at the possibility of restoration and found foundation problems, animals inside and signs of vandalism.
Mark Jacobsen, another neighbor, said rotted wood is obvious, but the house hasn't become an eyesore or menace. "It's not like, 'Let it go a few more years, and we'll have a haunted house in the neighborhood.' "
A haunted house, to be sure, is a far cry from the heyday of the Balla Machree, built about 1920 for Eugene and Hilma Melady.
Consider a 1924 story in The World-Herald's Social Affairs section. The article noted that at the time, picnicking was rapidly elbowing out baseball as America's national sport. It identified the Melady grounds as an "ideal picnic spot."
"Groups of friends of Mr. and Mrs. Melady have enjoyed many breakfasts and suppers in this grove," the story said.
Eugene Melady's roots were in Ireland, and he came via Minnesota to work in Omaha's thriving livestock industry. A story about his death in 1957 called Melady one of the "grand old men of Nebraska sports," who played left guard for the first Notre Dame football team and went on to manage and promote champion boxers.
Hilma helped manage the expansive estate, which in the 1920s reportedly boasted one of the city's "finest tulip beds" — some 1,500 of them, not to mention roses, peonies, jonquils and more — which drew visitors and tours.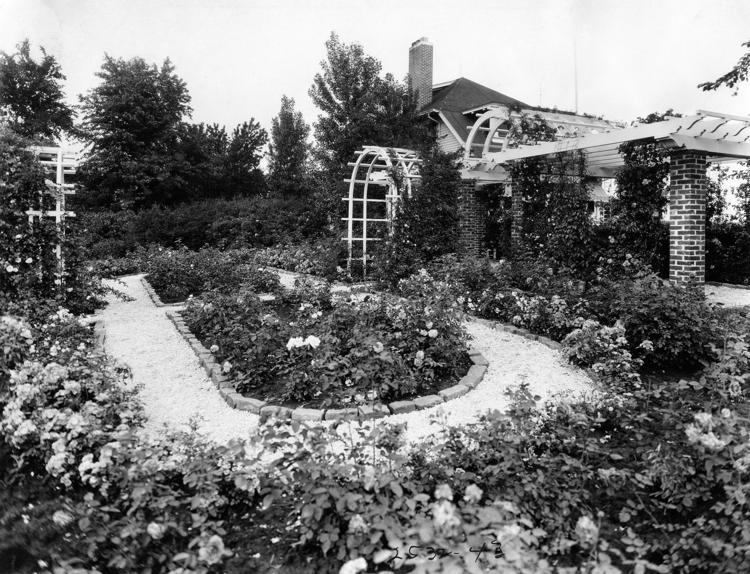 Eventually, the "country place" of the Meladys was divided from its reported 40 acres. Some of the land was sold for other housing. Newspaper ads in the early 1940s told of lots for sale in the new Balla Machree subdivision. "Only 15 minutes drive to heart of Omaha ... no city taxes."
Today, the house sits vacant on 1.34 acres, according to county records, and was sold to Katt and his partners for $550,000.
City Councilman Brinker Harding said he hadn't heard much about the property or neighborhood concerns until recently. The saga, and Oct. 9 neighborhood meeting, gained more attention in part because the house was featured in the "My Omaha Obsession" blog.
The local blogger, who goes by Miss Cassette, laid out the "Ballad of Balla Machree" and how neighbors Spencer and Elizabeth Murphy alerted her to its plight.
While the flyer suggested calls to Councilmen Harding and Chris Jerram, Harding noted that decisions on what to do with the property lie with the owner, as long as those comply with zoning rules and the city's master plan.
With Omaha's rich past, Harding said, many spots in town represent pieces of fascinating history. He said time changes neighborhoods and properties, and he recommends that residents also express concerns and desires to the owners/developers.
No formal redevelopment plan for the site has yet been submitted to the city.
Katt said his team is working on details and wants to eventually meet with more neighbors. He said market research shows a demand for newly constructed detached family houses in the District 66 area, and he envisions building a "pocket neighborhood" where homes would sell for about $400,000 to $600,000. He said they would be an affordable option for many young families, compared with some other ownership options in that area.
"We're trying to bring new life into that neighborhood; it should be a cool, fun project," said Katt, whose recent projects include the Dahlman Rows in Little Italy, a $12 million project calling for 36 for-sale dwellings to be built on about an acre at Seventh and Cedar Streets.
Mark Jacobsen grew up in the Balla Machree neighborhood and later bought his childhood home, which happens to be another house where the Meladys resided (Eugene died there). Murphy and his wife moved to the block about a year and a half ago and plan to raise their family there.
The neighbors said their hopes of seeing the Balla Machree preserved at an earlier time were dashed when the previous buyer ditched a renovation plan and sold to the Katt team. If the house were to be razed, the neighbors said, they would like to work toward ensuring that the replacement is compatible with the area. Other neighbors are worried, too, about water runoff and traffic congestion.
"We're concerned about the integrity of this neighborhood," Murphy said. "And in not cramming in cookie-cutter homes."
Changing Omaha: More than 40 stories of local development projects in the works
An ongoing list of some our development stories from 2018, with the most-recent stories at the top.