A swath of northeast Omaha — roughly 70 acres that city leaders dismissed five years ago as too expensive to redevelop into an industrial park — is now back in play.
This time, though, a private entity, not the city, is seeking to transform what for years has been a dump site for construction debris, reportedly even parts of Jobbers Canyon when it was demolished to make way for the Conagra riverfront campus.
If all goes as planned, Parkway Properties of Omaha would buy the land northwest of 13th and Locust Streets from Virgil and Virginia Anderson of Anderson Excavating, and then lease pieces to outdoor storage and industrial users.
Likely operations would include trailer and gravel storage, an area that crushes and recycles concrete, a dirt-drying farm and a staging and loading area that could benefit from currently abandoned Union Pacific railroad tracks that run through the site.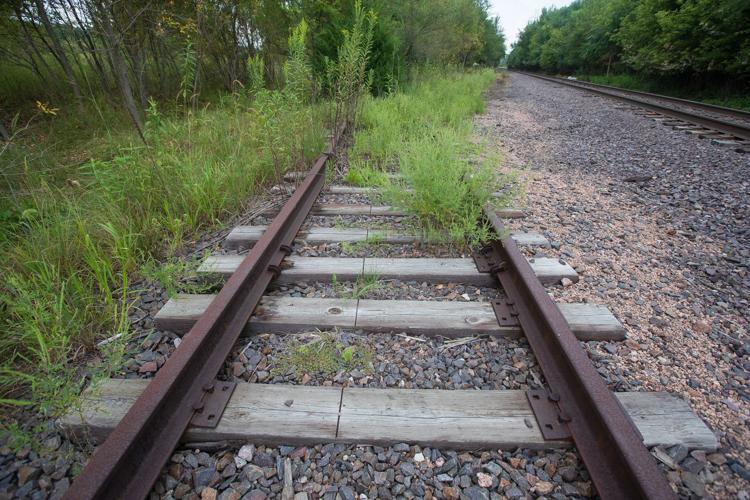 Parkway Properties spokesman Tom Egan Jr. believes his plan will attract contractors who'd get rare access to big industrial work spaces near downtown. Area homeowners also can count on their neighbor getting spruced up, he said.
It's the cleanup part that grabs neighbor Cleo Frazier's attention.
Frazier has lived in her house near 14th and Locust Streets since the 1970s, and said she misses the days her family sat out back and watched Fourth of July fireworks and other Carter Lake bustle to the east.
"Right now you can't really see anything on account of those trees," she said.
Indeed, mounds of construction debris, a few as high as about 40 feet, have accumulated on the western side of the tract. Trees and weeds have grown out of the rubble, and it's obvious that trespassers have thrown their own trash into the ravine.
"People do come and they dump because it's downhill," Frazier said.
Sign up for our Money headlines newsletter
Get the latest development, jobs and retail news, delivered straight to your inbox every day.
The improved area — which would be called Enterprise Industrial Park — is bounded by Locust Street on the south, Cornish Boulevard on the north, Carter Lake Shore Drive on the east and a western boundary that swoops from 14th to 16th Street.
In 2013, the city moved to seize the Anderson property through eminent domain. Then-Mayor Jim Suttle wanted to develop it into an industrial park to create a potential job magnet for the area.
Referred to as the Ames-Locust Industrial Park, the site at the time was viewed as valuable real estate that could be turned to shovel-ready areas for companies wanting to do business near the city's core.
But the city in 2014 ended up backing out and canceling a $1.9 million purchase agreement with the property owners after the projected cost of environmental cleanup and infrastructure demands surfaced.
The price tag, between $18 million and $25 million, was way more than the $8.6 million the city had projected to spend on total redevelopment.
Mayor Jean Stothert in 2014 said much of the cleanup cost was related to rubble in the ground. She said at the time that the site didn't pose an environmental risk to neighbors.
Megan Hughes of Terracon, an engineering consultant for Parkway Properties, said Tuesday that the Nebraska Department of Environment and Energy has looked at the new industrial park plan and said it would cause minimal disruption to the known contaminants at the site.
Egan, managing partner of Parkway Properties, said his project would not require the remediation suggested in earlier studies done for the city because he is creating flat surface space for outdoor operations — not shovel-ready spots to build new warehouses.
He declined to give a project cost. He expects to close on the purchase this month.
"Our investment, our commitment, is that the site is going to be cleared corner to corner," he said. "It will be lit. It will have security fencing. Our plan is to take back a usable space."
He did not dismiss the notion that the area could someday, in the long run, be put to a different type of economic development use.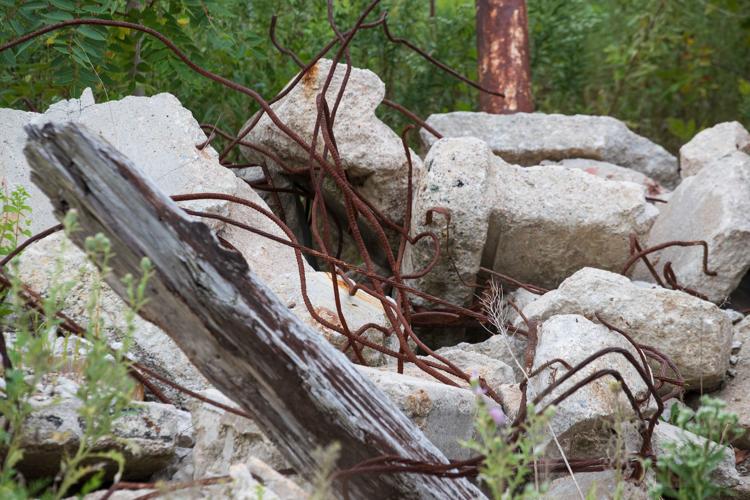 For now, Parkway Properties, which is affiliated with longtime Omaha-based Enterprise Properties, is seeking Omaha Planning Board and City Council approval to consolidate and rezone about 60 parcels as one site to be used as the Enterprise Industrial Park.
The City Planning Department has given its green light, subject to compliance with all stormwater and drainage policies. Director Dave Fanslau said he's encouraged that the project would activate an area that few even know exists.
"It's an appropriate use to put that site back into production," Fanslau said.
Fencing, gates and other site preparation would begin immediately, though the total cleanup and leveling of the ground is estimated to take three years.
Operations would launch in phases, starting on the south end's 15-acre dirt farm that's likely to be used by excavators and contractors that need a place to spread and dry wet soil before replacing it at a job site.
Egan expects the first business to be operating by mid-2020, though tenants have yet to be secured.
Ryan Kuehl, an Investors Realty broker representing Egan, said he believes it could take three to five years for the site to be fully leased and operational. He said the property would be a rare find for heavy industrial users.
"This is roughly 70 contiguous acres — I don't know of another industrial tract like that so close to downtown Omaha," Kuehl said.
Kuehl, Fanslau and others said they thought that some parts of Jobbers Canyon, a six-block collection of warehouses mostly built in the early 20th century, are buried at the site.
Virginia Anderson of Anderson Excavating said she was unsure of what ruins had been taken there over the years. She said now is the right time to sell, as her husband is in his 80s and was ready to downsize.
Changing Omaha: More than 50 stories of local development projects in the works
An ongoing list of some our development stories from 2018, with the most-recent stories at the top.