Small businesses are huge for a metro area, and not just because they create jobs and bring about innovation.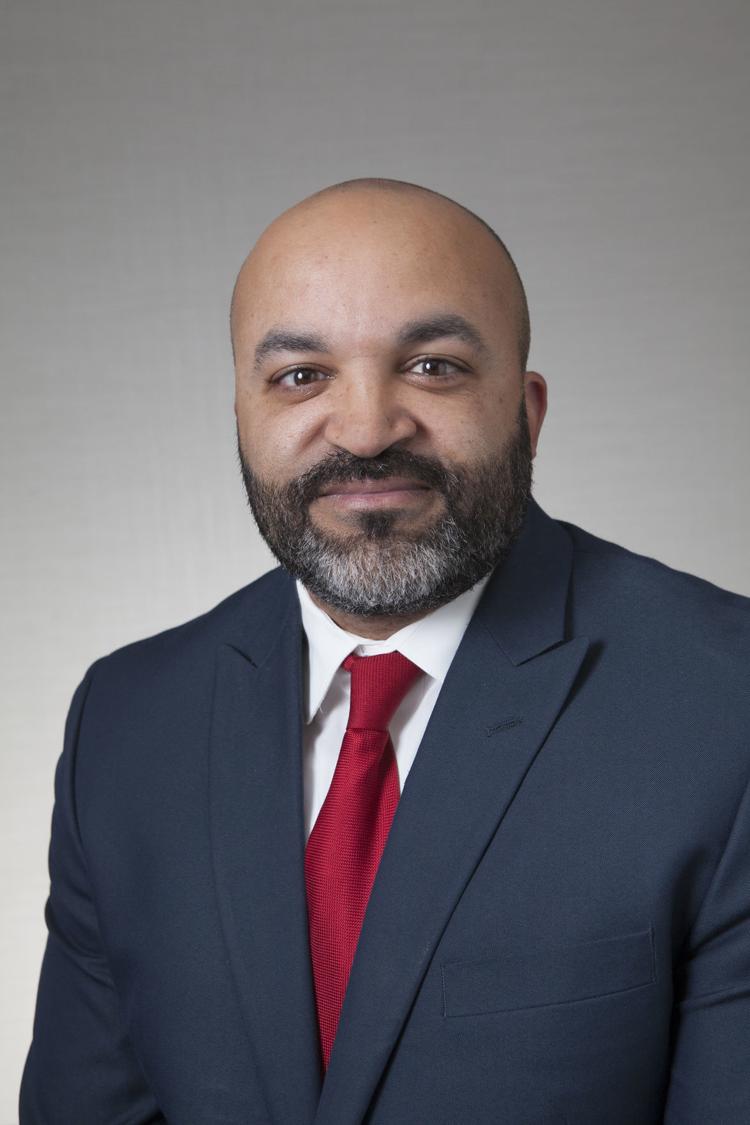 They also lead to a more dynamic and exciting culture, said Dell Gines, senior community development adviser for the Omaha branch of the Federal Reserve Bank of Kansas City.
"People feel they can take risks and make changes," Gines said. "Small businesses are very important to creating local culture and a sense of place."
In 2016, businesses that had between 1 and 99 employees accounted for 96% of all firms in Douglas County.
Omaha is a good environment for small businesses, Gines said, although it is still lagging for people of color.
Data also show, Gines said, that small businesses attract people to a metro area for the experience.
"I can't express enough to you how important small businesses are across the nation and particularly to Omaha," he said.
Here's a look at five newcomers on the local scene.
Healthy turn gave her a fresh start
Meghann Schense has lived in some of the most cosmopolitan cities in the world — New York, Los Angeles, Paris and Miami.
But as part of her job in the fashion industry, she traveled 75% of the year. It wasn't the easiest of lifestyles, prompting an interest in health and wellness.
"When I wanted to make a change in my professional career, I thought, 'What do I want to do?' I sort of surprised myself that I ended up in the health and wellness realm," she said.
Schense, a graduate of Gretna High School and the University of Nebraska-Lincoln, returned to her roots 1½ years ago to open The Grove Juicery and Wellness Cafe at 24th and Farnam Streets. She offers raw, cold-pressed juices with all nutrients intact. The menu also includes plant-based milks, tonics, smoothies and lattes, salads and berry bowls.
"There is a lot of opportunity here," Schense said. "I wanted to venture out on my own. Things have been going really well."
Schense, 35, said she has had success building a fantastic team of about a dozen young women and attracts customers from not just downtown but all over Omaha and Lincoln.
"The community is really amazing and happy to have access to healthy food in the area," she said.
Sourcing organic and diverse food and year-round produce has been the biggest challenge.
That and getting used to the sprawl of Omaha, where driving a car is almost a necessity. Schense hadn't driven in years and had to purchase a vehicle after her arrival. She's hoping transportation options improve since many of her employees use the bus system.
Living in a smaller and quieter Midwest city again has been a big adjustment. But she knows there is a lot of potential in Omaha. Plus, it was definitely easier to take the leap in opening her own business here rather than one of the metropolitan areas where she has previously lived.
"The cost of living is low for the quality of life," she said. "That really is appealing when you are taking such a big risk."
A model business plan
When Alyssa Dilts fractured her shins long ago playing volleyball, her parents wondered what they were going to do with their skinny 6-foot daughter.
They enrolled her in the Nancy Bounds Modeling School, and that was the start of a lifetime career. After working as a model and then as a scout with Elite Model Management in Chicago, which is run by former Nebraskan Stephen Hall, Dilts decided to shift her efforts to Omaha at her mom's urging.
Nancy Bounds had died, so there was an opportunity. Her now husband, Michael Evanosky, was willing to relocate.
Dilts opened Develop Model Management eight years ago at 1307 Leavenworth St. At the time, it was just her and a room. She now has four part-time employees. One of them, Sarah Ervin, the on-camera agent in the talent division, also had returned to Omaha.
Dilts, 37, loves the more personal connection she has with her models here in Omaha. She gets to know them and tries to help them reach their goals.
"In the big city, it's all about short-term money," she said. "Here, we look at the models as a whole picture. They model in their teens, go to college and then go back to modeling. We're in it for the long haul. That's what's really exciting for me."
Since she returned home, Dilts has become very involved in the local fashion community. She sits on the board of Fashion Institute Midwest, which raises money for fashion designers in the area. She sponsors Omaha Fashion Week.
"It's been amazing to really be a part of the community," she said. "I didn't have that in Chicago."
Living in a bigger city was perfect when she was in her 20s, Dilts said, and she needed that experience to make connections in her field. But now she's glad to be back in Omaha where she's around family and has their support.
"I absolutely do not regret moving back."
Proven recipe for success
Autumn Pruitt's family used to joke that there should be a couch in the kitchen.
"Food has always been a way for us to connect," she said.
So after graduating from North High School and earning a business degree at Milligan College in Tennessee, it seemed natural to come back to Omaha and open a coffee shop. One that gets to know customers who come in to enjoy baked-from-scratch treats and specialty roasted coffees.
It's a recipe that has worked: Since opening 10 years ago in downtown, Pruitt has expanded her Hardy Coffee Co. to Benson and North Omaha.
"Everyone's life is really full," Pruitt said. "If we can help them breathe it feels like a win to us."
Pruitt's husband, Luke, followed her to Tennessee and then back to Omaha. He works full time for Calvary Christian Church in Bellevue but is there when needed. They have two babies, something that wasn't possible when Autumn was working 18 hours a day to get her business off the ground.
"Good grief, I was my only employee for the first five months," Pruitt said. "I wanted to make sure we were sustainable before I brought anybody else on the payroll. Every piece of the puzzle was in my job description."
They now have 40 employees, allowing 33-year-old Pruitt to enjoy some life balance.
Pruitt said the couple could have opened their coffee shops anywhere but knew their connections in Omaha would provide an invaluable boost. It's also easier here to try trends she sees in larger cities.
Her newest store in the Highlander Accelerator Building in North Omaha gives her a chance to reconnect and support the part of town where she grew up.
Her next goal is to provide quality roasted coffee to other establishments. It's a way to expand without opening another brick and mortar store. But she'll never forget that relationships are the foundation of her success.
"We can be the 'Cheers' of the coffee world," she said. "Everybody knows your name."
'Leap of faith' pays off
Repairing cars is the easy part for Corey Beglin.
"It's just making everything else work," said the owner of Full Circle German Auto, which services and repairs European cars such as BMW, Mercedes, Volkswagen and Audi. Things like keeping the books and doing marketing to bring in customers.
Beglin, a graduate of Millard North High School, took what he calls a leap of faith two years ago to open his own shop near 149th Street and A Circle in Omaha. His father was a car salesman. Beglin had always loved cars and had worked for years for others in the business.
"I was the kind of kid who was always in the shop room," he said. "I just always enjoyed doing stuff with my hands."
After deciding to go out on his own, it took the 31-year-old a few years to find the right person to finance the project and believe in his dream. He has since repaid the bank much of that small-business loan.
"It took a few dollars for the large equipment, but it is amazing how quick you can pay things off," he said.
It did come with a price. Beglin had to decide between starting the business or purchasing a home; he and wife Katie have two children. They rent instead.
He said he sometimes gets second looks from customers who are surprised that such a young man runs the business. But that's OK.
"It's been two years and I'm doing much better than I would have anticipated," he said.
He has three people on payroll and aims to buy a building of his own instead of renting. He thinks that will be a much easier conversation with the bank than when he started.
He has no plans for expansion, though, at least for now. He loves the comfort of living in Omaha and running a "mom and pop" operation instead of a dealership.
"I'd like just to be able to continue the good name that we have built."
He's a natural at masonry
Jim Milkovic Schalles stumbles a bit when people ask what he does for a living.
"I have a hard time explaining," he said. "It's hard for there to be an elevator pitch, so to speak."
Milkovic Schalles is owner of Tall Grass Hearth and Home. He builds masonry heaters and custom brick ovens and does contract work as a natural builder. He also shares his knowledge.
He caught the bug while working in South America where his boss lived in an adobe home he had built himself.
"I really got drawn into the construction trade at that point," he said. "I didn't know I wanted to work with my hands before I found this."
Milkovic Schalles, who went to Omaha Central High School before earning a degree in environmental sciences at Creighton University, then moved to Oregon, where he picked up experience in building adobe and straw houses as well as tiny homes.
While popular in Oregon, it's definitely a niche market in Omaha. Although straw bale houses originated in Nebraska, few people use that technique. That gave Milkovic Schalles an opening.
"I'm finally starting to feel like I'm picking up enough steam to go through the motions of a legitimate business," he said.
Now married and with a house in Florence, he wants to establish an LLC for his contracting company as well as register his trade name.
He has found it easy to network in Omaha, with information about his business spreading by word of mouth. He'd like to grow so he can hire a few people and finish projects quicker. In 10 years, the 33-year-old hopes to do more teaching about the techniques than the actual building.
Still, one of the favorite aspects of his job is the direct connection to nature. He can cut down and peel trees for use as lumber as well as dig up the clay he uses for earthen concretes. He finds ample water here for his garden, unlike his West Coast home where irrigation was needed several months of the year.
"I guess a large part of what I do, I do because I enjoy sticking my hands in the mud, and I'm able to construct functional art."
---
11 key developments around the Omaha metro area