More small towns across Nebraska are turning to alternative forms of ownership to keep grocery stores in business.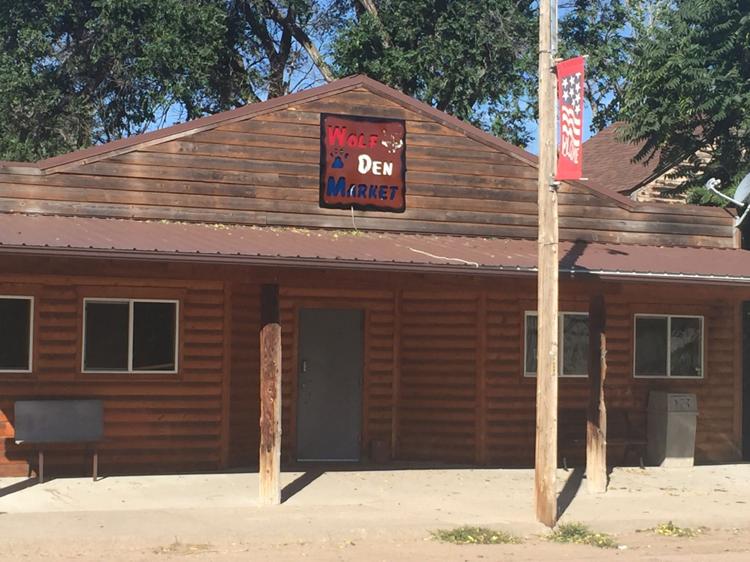 Arthur
Arthur is about as rural as it gets, with barely more than 100 people, and a 35-mile drive north or south to the closest towns with grocery stores.
So residents appreciate the Wolf Den Market, "because they know what it was like when they didn't have the store," said Nida Gorwill, store manager. "If you ran out of milk, you just did without."
The store opened in 2000. It was started as a project by local high school students — and named for the Arthur County Wolves school mascot — but now operates as a cooperative, Gorwill said.
Gorwill works with one other employee, orders some of her inventory from another grocery store, in Hyannis, and sets aside membership fees in a savings fund for expenses such as replacing refrigerators.
Staying afloat is hard, she said.
"It's a day-to-day struggle, because a small grocery store like this cannot compete with Walmart and Safeway" on price, Gorwill said. "They can sell stuff for less than what I can buy it for."
But the community appreciates the convenience of having a place to buy basics like bread, milk, bananas and hot dogs in between trips to a bigger town. And teenagers like to have a place to stop for a candy bar and a soda pop after school, she said.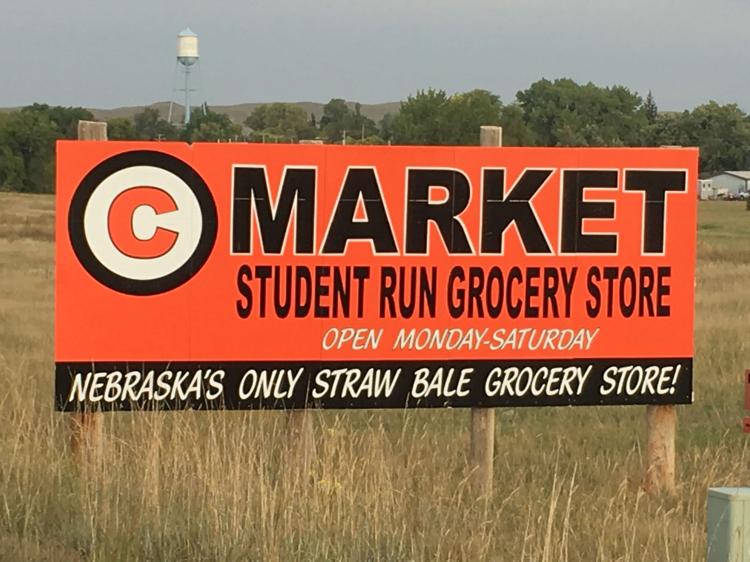 Cody
The credit for launching a grocery store in Cody goes to local students and their teachers.
Before the Circle C Market opened in 2013 in this Cherry County town of about 150, residents had to travel nearly 40 miles east to Valentine, or more than 50 miles west to Gordon, to shop.
High school and middle school business teacher Janet Shelbourn, who serves as store manager in a role funded by the school district, said it was a student's FFA project that sparked the idea for the store, and teachers and the community ran with it. A U.S. Department of Agriculture grant helped fund construction of a new store, built with bales of donated straw for insulation. Another grant helped buy store inventory, and someone donated shelving, sanded and painted by students.
Today the store operates as a nonprofit business, with a board including community members and members of the village board and school board. It sees sales of about $250,000 a year. Shelbourn takes her classes to the store for lessons in marketing, management, accounting and personal finance.
Students work at the store, earning paychecks or class credits. Graduating seniors who have logged time there can qualify for college scholarships.
Students are allowed to sell their own retail products, such as soap and jewelry. The market also carries local produce, as well as vinegar produced by a local business.
Since the store opened, she said, school enrollment has grown, and more businesses have located in Cody, such as a boot shop and an accountant's office.
This year, students are helping in the switch from a cash register to a digital point-of-sale system. Shelbourn said she considers herself a coach more than a store manager — it's the students' responsibility to make sure there's milk on the shelves.
"It just blows me away every day to see what kids will rise up and do when given the opportunity," she said.
Odell
Last summer Jill Scheele put out a plea on a fundraising site: "Please help us save our store!"
The Odell Market was in danger of going out of business, with its owners, retired teachers, also looking to retire from the grocery business.
That would put the Gage County village of 300 without a place to shop for food. Beatrice is a 20-minute drive north — too far for the elderly, and putting access to the store out of reach for many teens, too. Fortunately, Scheele said, the owners were willing to keep the store open until the community could step in.
Townspeople created a limited-liability company, with 56 individuals or couples buying shares at $1,000 a share.
"No one expects to receive any dividends, they just did not want our grocery store to close," she said.
Now, a year after the community took over, the store is a break-even business, Scheele said, but she's hopeful about growth. Additions like hot pizza are bringing in more shoppers, which in turn means more grocery and beer sales.
"We receive a lot of business from the high school kids during the school year, which was one of the main reasons some of the people invested — for the kids," she said. "I think we have a lot of potential to be there for a long time."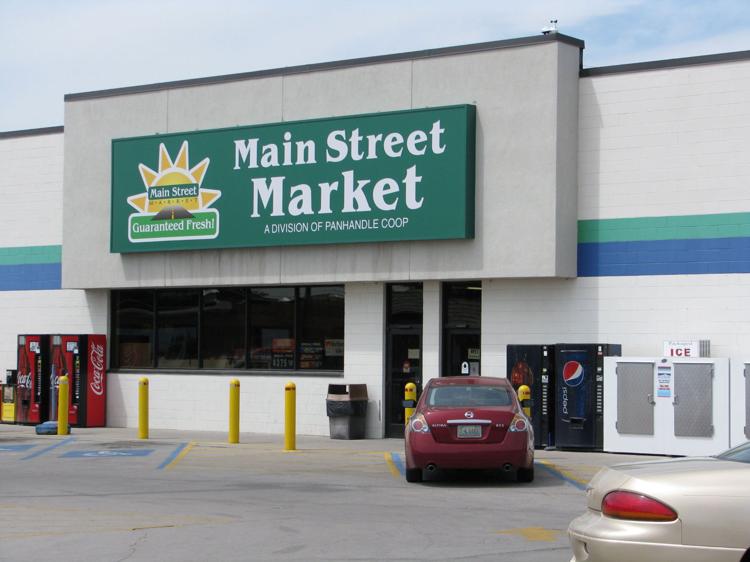 Panhandle
Not all co-op grocery stores are tiny. The Panhandle Co-op may be the state's largest and oldest cooperative grocery operator.
It generates a total of about $30 million in annual sales from three grocery stores: one in its hometown of Scottsbluff, where it has operated a grocery store since 1942, and others acquired later in Kimball and in Torrington, Wyoming. The co-op also operates convenience stores, gas stations and tire centers and provides agronomy services. It got into the grocery business because its first store was connected to a gas station.
Membership is free, but you don't have to be a member to shop. Members get discounts, and those who spend more than $1,000 in a year get a refund, marketing director Susan Wiedeman said.
Even in the sparsely populated Panhandle, the co-op has to compete for business.
It's the only store in Kimball, but some people there also will travel 45 minutes to Sidney or Cheyenne, Wyoming, to shop at a big chain store. And Scottsbluff is also home to Walmart and a Safeway supermarket.
"We have to find things that set us apart," Wiedeman said.
That includes donating gift cards to community groups, encouraging its employees to volunteer and serve on boards, and keeping stores clean.
Customer service is big: "We are the only ones in town that still carry out your groceries to your car," Wiedeman said. And the store delivers to seniors, whose grocery lists are fulfilled by county volunteers.
A challenge in the future will be persuading younger shoppers to visit as frequently as older customers do, Wiedeman said.