SIDNEY, Neb. — Cabela's hasn't yet pulled up its roots here, but local residents say nearly everyone in town — from schoolchildren to business owners — already has been affected by the October announcement that Bass Pro Shops would acquire the company in a $5.5 billion deal.
Some business owners on Sidney's main thoroughfare say sales have been slow as people have cut back on spending as they wait for news on what will happen to the 2,000 positions at the outdoor retailer.
And some people already have begun to look elsewhere for job opportunities: More than 200 homes are for sale in the town of about 6,800, and sellers say not many buyers are interested. Because of that, they say, their property values are taking a hit.
Cabela's employs roughly a third of the people in the town.
The uncertainty that hangs over Sidney has led to an uncertain environment for some business owners. People are trying to hold onto what they have, bracing for what's next, said Wendy Pemberton, owner of Della's Cafe on Illinois Avenue, the town's main drag.
"Everybody is so on edge here, it's unreal," Pemberton said.
Plus, some people already have begun leaving town. Some have jumped ship, while others already have lost their jobs and moved on.
"A lot of money has moved away. The bigger the pickup, the bigger the bull's-eye on your back," she said of layoffs over the past year at Cabela's.
City officials said they're not just sitting on their hands: They're preparing a study on the area's strong points to tout to prospective companies that might consider opening shop in Sidney. Because of the infrastructure and workforce already in place for Cabela's, the city leaders said Sidney is in a good position to attract new business.
Meanwhile, the Cabela's headquarters building — completed just this year — sits atop a hill overlooking Sidney. At the time of construction the city was preparing for rapid expansion at Cabela's, and built a community swimming pool and hospital to keep up with the growth.
That was all before Elliott Management got involved. The New York hedge fund declared an 11 percent stake in Cabela's last fall and began clamoring for changes, including a sale of the entire company. Within a year, Elliott got what it was looking for: a big payout when Bass Pro Shops declared it would pay a premium for its top competitor. Cabela's World's Foremost Bank, the lucrative credit card division of the company based in Lincoln, was sold to Capital One in partnership with Bass Pro.
Bass Pro, headquartered in Springfield, Missouri, has assured employees that it will keep "significant" operations in Sidney, but in a meeting with employees earlier this year, Chief Executive Johnny Morris made it clear that there will be cuts.
"We don't want to make false promises, because there's gonna be change, there's gonna be some slimming down," Morris told employees, in a recording of the meeting obtained by The World-Herald.
Neither Cabela's nor Bass Pro commented for this story.
As people wait for news on what jobs will stay and what jobs will go, business has slowed at Dude's Steakhouse and Brandin' Iron Bar, say Jennifer and Joey Gorman, siblings who own the bar.
"A lot of people are afraid to do anything. Nobody has any certainty. That makes people not go out, not spend money," said Jennifer Gorman, 37.
Business went "down the drain" at the More Than Quilts shop after the news of Elliott's involvement and the buyout, said owner Mary Barnett. "It's been horrible. Some businesses have been devastated."
Lori Rowan Peetz was laid off from Cabela's in January after a 24-year career with the company. Shortly after, she bought the Coffee Corner shop. Sales there haven't been strong since the October announcement from Bass Pro and Cabela's.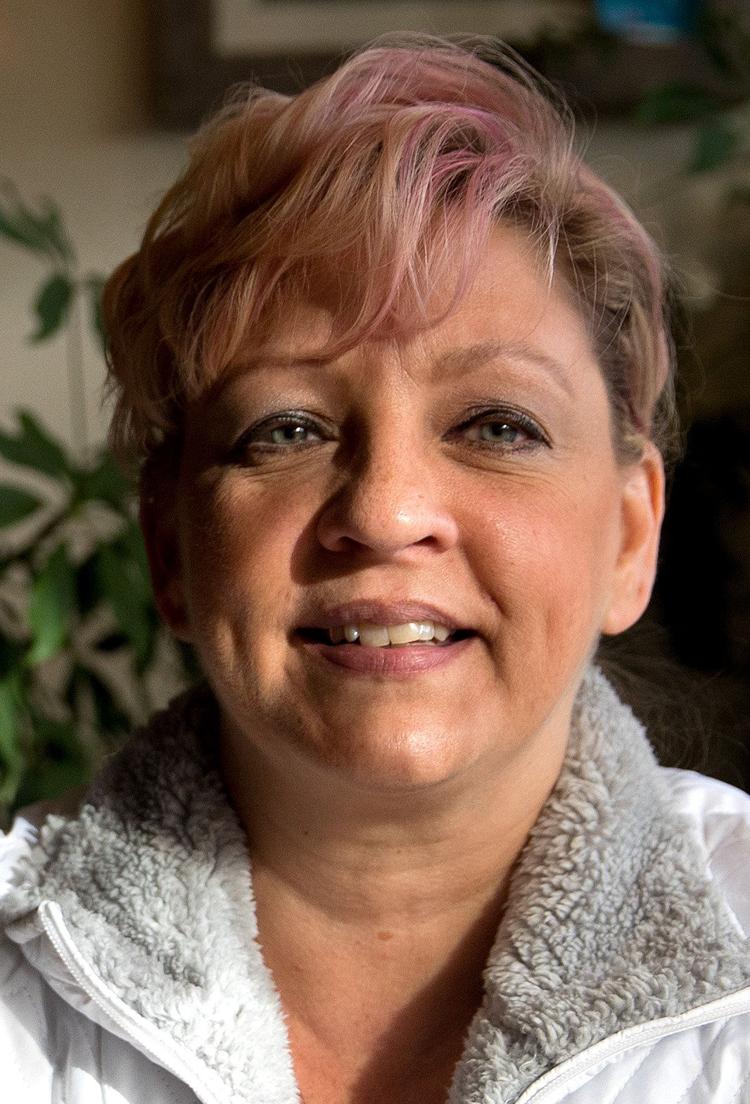 Long before Rowan Peetz was let go, she said she had packed a box of her things at her desk, prepared for when her time came. And it did.
"I was so dedicated to them. It was just kind of a kick in the teeth," she said.
Now her mother can't sell her home, and her kids are watching their friends move away. The company this year completed several rounds of cost-cutting — eliminating some jobs — even before the Bass Pro sale announcement.
"It's already, as far as downsizing, affected the town, clear down to our kids. Their friends have had to move," she said. "We have a lot of houses for sale, and no one is buying."
The acquisition also presents an identity crisis for some who worked for the company.
"Bass Pro was a dirty word. Now it's who we are. Dick (Cabela) is probably rolling in his grave," she said of the company's founder, who died in 2014.
Some anger is bubbling under the surface, as some people question why their friends are being let go while executives and board members will inevitably cash out.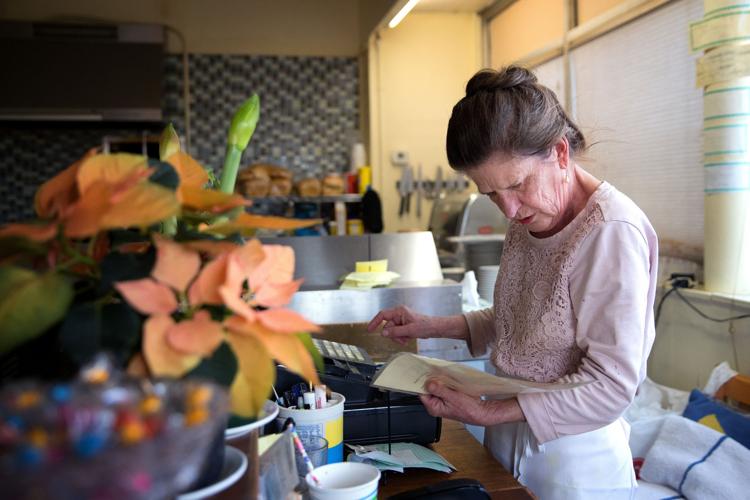 Pemberton, owner of Della's, questioned some of the decisions the company made that put it in a precarious position and may have made it a target for Elliott — decisions such as opening two stores in the Denver area.
"I wish they made better decisions so they wouldn't get to this point," she said.
Wall Street analysts have said Cabela's became a target for an activist investor such as Elliott by expanding too quickly, among other things.
Still, many others in town remain hopeful Sidney can make it through this. City leaders aren't just sitting around waiting for Cabela's to leave, said former mayor and current City Councilman Mark Nienhueser, also a former Cabela's employee.
Over the summer the city hired a team of consultants to study Cheyenne County's demographics, workforce and what industries it might target for recruitment, a step the city hasn't taken before, Nienhueser said.
In addition to the Cabela's news, the town lost an additional 140 jobs recently when TE Connectivity, a copper cable plant, shuttered after it was acquired by CommScope, based in Hickory, North Carolina.
The report is due early next year. "Then we'll start targeting the industries and the firms that our consultant says are good fits for Sidney, and most viable that we can reach out to," Nienhueser said.
He said local and state officials also have plans to meet with Bass Pro leaders this month or early next year to make a pitch for what Nebraska and Sidney have to offer the new company.
"We're going to put the best foot forward, for both the city and the state, in regards to what Bass Pro should keep. Certainly they'll keep the corporate headquarters in Springfield, but it makes a lot of sense for them to continue having significant operations in Sidney," Nienhueser said.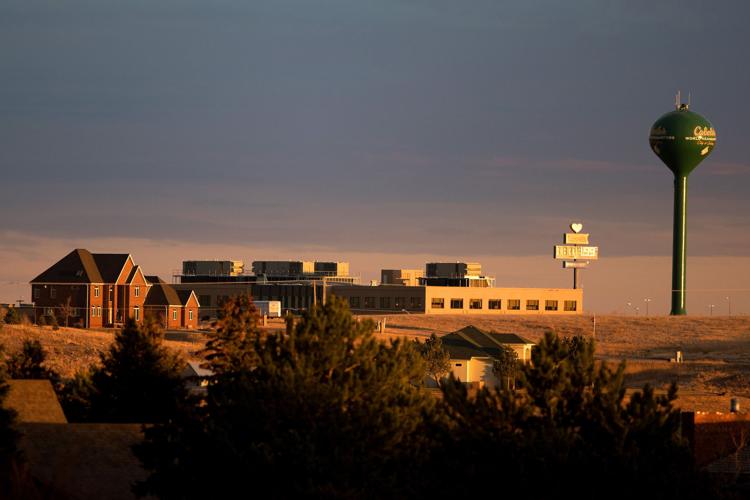 With an educated workforce and many upgrades to infrastructure, the city is better poised than it ever has been to take on a new employer, said City Councilman Wendall Gaston, who is a pharmacist at the local Safeway store.
"If somebody wants to open up tomorrow, we've planned enough in advance we can take care of any needs they have," Gaston said.
It's business as usual at Endurance Flag Co. and Enduring Stitches, a flag-making and long-arm quilting company on Illinois Avenue. The store makes all of the Cabela's flags that are displayed outside of the chain's stores, said owner Diana Larson, who started the business in 1994.
"Sometimes you just kind of have to hang in there," Larson said. "You can't worry about stuff you can't change."
Larson said she's close to retirement, so "if things go south, they go south."
And at the Imagine That craft store, owners Denise Spath and Eleanor Plummer said they haven't noticed a dip in sales.
"It could be very good for our community," Spath said of the acquisition. "Now we know, so let's move forward and do what we can to make Bass Pro feel welcome."
It's not the first hardship Sidney has endured. The Pentagon closed the Sioux Army Depot northwest of town in 1967, when it employed more than 2,000 civilian workers.
Burt Harris, 72, retired from Cabela's seven years ago. Sidney has built itself up to attract more business, he said. He thinks, in the long run, it will. And no matter what, neighbors look out for each other.
"The thing about Sidney, it's resilient," Harris said. "It will come back, but it may not be because of Cabela's."