It left a hole in Omaha's Little Bohemia neighborhood and in the hearts of those who visited over the past 30 years.
Among those lamenting the loss of the recently shuttered Donut Stop were Aleece Gustafson and Jenessa NeSmith, who spent one of their first dates at the odd but iconic gathering spot. So fond grew their bond that the couple fashioned their wedding dessert out of 300 doughnuts made at 1256 S. 13th St.
But what the couple did more recently really took the cake.
Gustafson and NeSmith, along with business partners Tom and Lindsey Clements, bought the bakery storefront. They plan to renovate and open early next year as the Neon Tiger. It will be a different enterprise, serving trendy food and cocktails, but also certain dishes inspired by the old business. (Think burgers with a doughnut bun, for example.)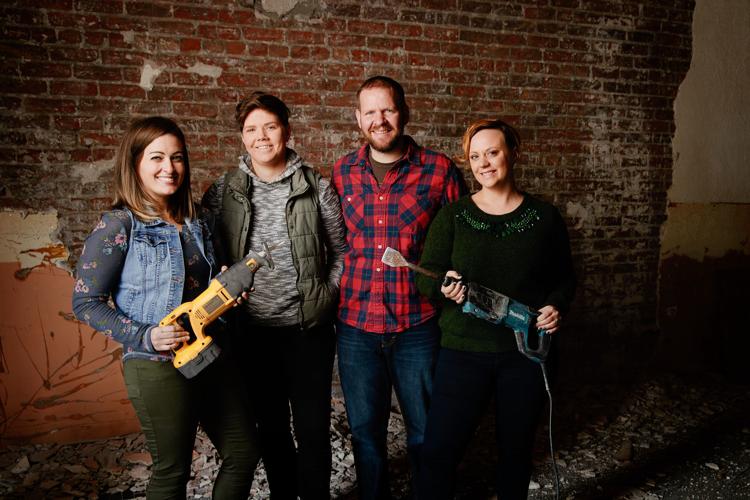 Even as the 13th Street property is reborn, larger questions loom: Will the nascent revitalization along the commercial corridor south of downtown take hold? What would it take to attract the traffic of, say, a Blackstone, Dundee or Benson?
Interviews with national and local planning experts say Omaha's Little Bohemia has timing on its side, as similarly positioned pockets across the country are making a comeback.
Matt Wagner of Main Street America calls such sleepy districts located in older neighborhoods the "last bastion" of urban revitalization — hotter now than efforts in downtown central business districts.
"People like me with gray hair — and our kids, too — want to live in walkable urban neighborhoods," adds Tom Murphy of the Washington, D.C.-based Urban Land Institute. "There is demand."
Born-again commercial districts with a story to tell, or tradition to build upon, have an edge in competitive markets, Wagner said. He cited the surging popularity of Little Havana and Little Italy enclaves across the U.S. that have capitalized on a certain ethnic flair.
Sign up for our Money headlines newsletter
Get the latest development, jobs and retail news, delivered straight to your inbox every day.
"Part of the onus is understanding what makes it unique in the marketplace," Wagner said. For some, the success has been in highlighting "that link to history."
He and others say Omaha's Little Bohemia area appears to be on the right track by trying to pay homage to Czech immigrant settlers and preserving structures that in many cases date back more than a century.
"A lot of it is protecting the buildings," said Murphy, a former mayor of Pittsburgh who speaks nationally on what drives investment in urban revitalization.
He's seen success in communities that make it easy to buy and reuse historic facades — and in inner-city neighborhoods where city leaders improved streets and peripheries of commercial districts seeking a second wind.
Locally, the Metropolitan Area Planning Agency and the City of Omaha commissioned a study on how vitality might be improved along a 2-mile stretch of 13th Street from the Old Market to the Henry Doorly Zoo. But the corridor itself is in conflict: Some newcomers want the road narrowed to encourage pedestrians; longtime industrial types fear that road changes could hamper commerce.
Results of the study are expected to become public next month, but City Engineer Todd Pfitzer said the study will reject slimming the thoroughfare. So far, he said, no funding has been earmarked for any changes that might be suggested.
Also critical to momentum, Murphy said, is an advocacy group or voice. "Somebody needs to wake up every day thinking about what's happening in that neighborhood." He said renewal efforts in Pittsburgh were led by a neighborhood organization but added that a champion can take different forms.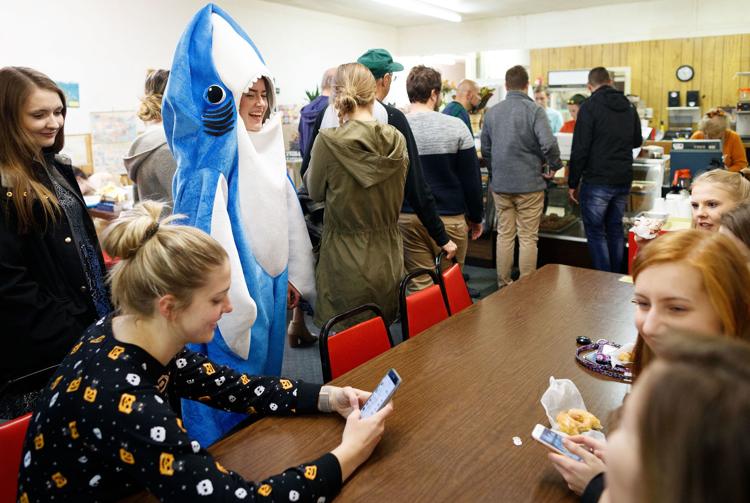 While some businesses have long been on 13th Street, local real estate firm PJ Morgan started a push about three years ago to re-energize a retail spirit. The firm's investment arm bought and renovated about 10 properties near William Street, including landmarks such as the former Bohemian Cafe and Maryland Theatre.
The group's agents have secured grants for public art and put up placards recalling the area's ethnic roots. They've recruited newbies including a bridal boutique and the soon-to-open Tiny House bar.
More leases were recently finalized with a restaurant-bar and a barber that will move into the former Bohemian Cafe, said Colleen Mason of the Morgan group.
Merchants say the resurgence still has a ways to go. Tenants have yet to fill the rehabbed theater envisioned as an event venue. Various other storefronts remain worn or empty. Traffic whizzes through 13th Street, inhibiting a pedestrian-friendly aura like Dundee's.
Jay Lund is co-founder of the company that led the turnaround on the once-dilapidated stretch of Farnam six years ago. Speaking last week at a conference, he reinforced the impact of growing employers such as the University of Nebraska Medical Center. On the eastern end of the district is insurance giant Mutual of Omaha.
The GreenSlate Development co-owner said the district would not have been possible if not for the city's approval to return Farnam to a two-way street, which helps traffic flow. He said a "built-in density" of employers and residents fed the early wave of new bars and restaurants, and now apartment construction is increasing population.
Mason said Little Bohemia's slower ramp-up, and its personality, is more akin to Benson's business district, which she describes as "eclectic, grittier, with a focus on public art."
While disappointed that 13th Street won't be narrowed — she says that could "transform a commercial district" — Mason is pleased with the incoming tenant diversity. That includes a Dino's storage facility poised to take over a vacant building near Pierce Street. (Neighbors see that newcomer as a reflection of new apartments around downtown, including hundreds proposed for the Little Italy area a few blocks away.)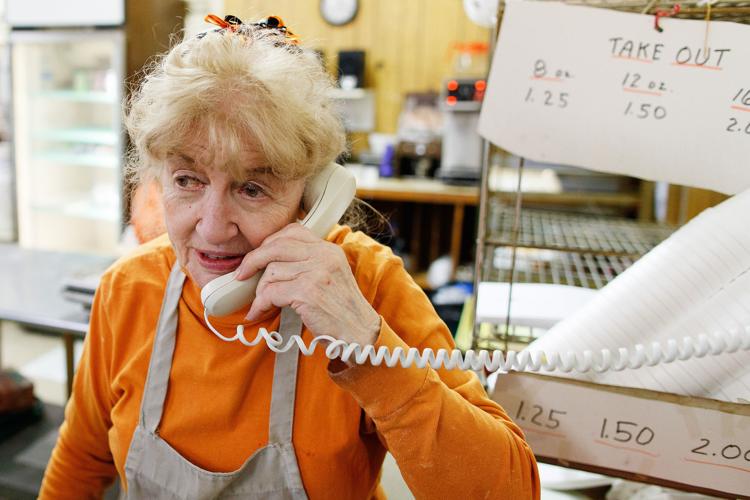 Caroline McBride's Rebel Interactive branding agency is across the street from the future Dino's. She moved there 15 years ago and is revamping two storefront buildings with hopes of luring entrepreneurial neighbors.
McBride said the "possibilities" she envisioned early on for the corridor to morph into a Benson-like district are starting to gel.
As for the buyers of the old Donut Stop property, they said they're excited to join the evolution. They're no strangers to emerging neighborhood districts, as the Clementses also own Vis Major — a former grocery store turned brewery and eatery at 35th and Center Streets. Gustafson is its chef.
Lindsey Clements said the nostalgic stories she's heard preparing for the Neon Tiger opening remind her of the redevelopment of Vis Major. She added that "Blackstone proved to a lot of us entrepreneurs that Omaha is ready for more districts to evolve."
"We desire to be in vintage buildings," she said. So far while renovating, the new owners exposed original tin ceilings and, under eight layers of flooring, original hardwood. "We love conserving an element of Omaha's history but still bringing something new and playful and fun."
In another nod to tradition, certain Neon Tiger entrees will have a doughnut twist or Czech flair. Customers may see a doughnut stuffed with cuisine likely served at the Bohemian Cafe.
They'll also see an entirely different '90s-era diner decor, and operating hours from 5 p.m. to 2 a.m. during the week and even longer on weekends.
The venture is a full-circle moment for Gustafson and NeSmith, who jumped on the idea of buying the site where their relationship bloomed.
"We just went for it," said NeSmith. "It felt like it was meant to be."