If you only make it to Omaha once a year — during Berkshire Hathaway weekend — then you have some food exploring to do.
The food scene in Omaha is always evolving and, since last year's Berkshire meeting, much has changed. There are two hot new breakfast spots, excellent new sushi, house-aged high-end steak and a sweet chocolate shop in the heart of the Old Market. I've also updated my list of old-school steak favorites, for your meat-eating pleasure.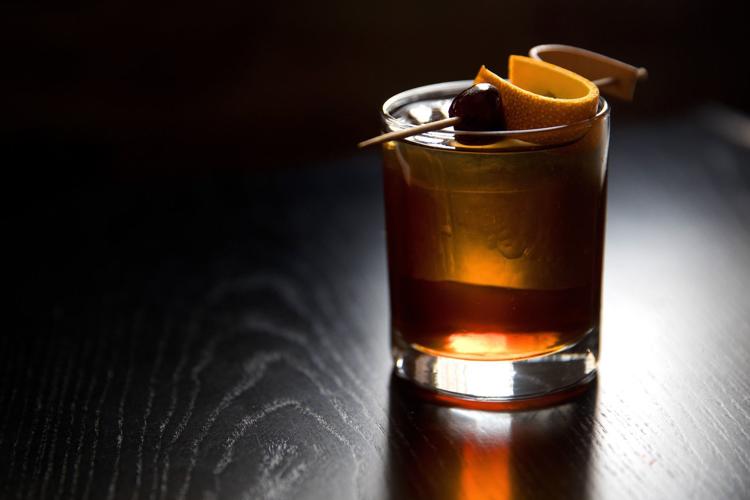 Mercury
I know this is on my husband's list of best places in Omaha to drink (and he's right), but I want to let you know that since last year, Mercury has upgraded its food game in a major way. Gone are almost all of the former small bites, replaced with a new selection including an upgraded beer cheese fondue, delicious brown butter and honey glazed carrots, a vegetarian open faced mushroom and Gruyere sandwich and a super tasty house-made rigatoni Bolognese. Upgraded bar food, anyone?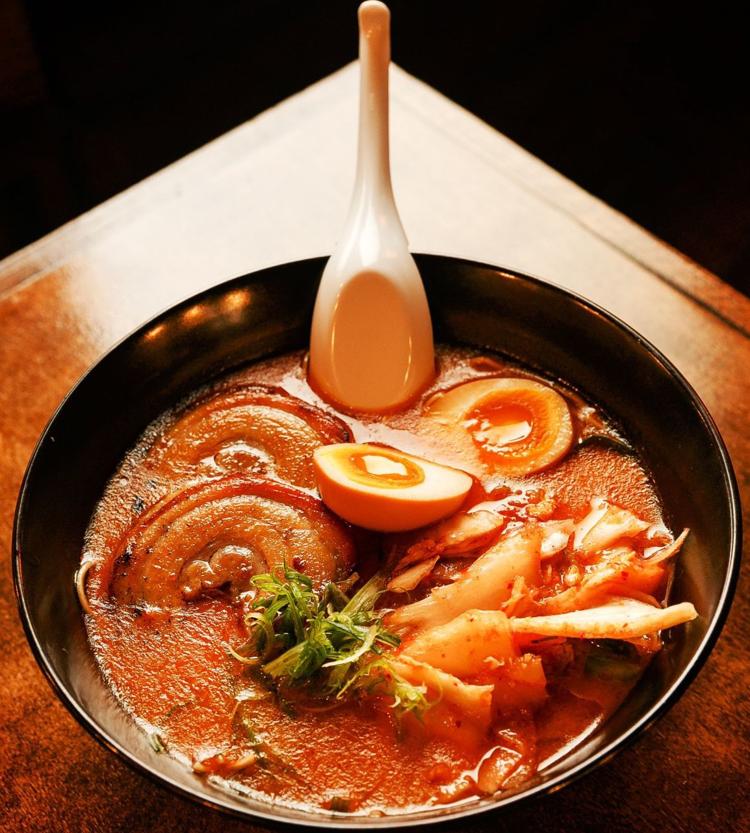 Ika San
Ika San — translated from Japanese, "san" is "big sister" — is the second, much-bigger location of Benson's Ika Ramen. It recently opened in an Old Market alley, and the restaurant has a more refined and really fun menu. I'm pleased as punch to report that I can't wait to go back.
Ramen remains the heart of what Ika does, and it does it incredibly well. The Tonkotsu, the classic rich pork broth served with pork belly and all the toppings, is a good place to start if you somehow missed the ramen craze in recent years. I've had it so many times, and it's still incredibly reliable. Also try: crispy fried rice tots topped with tuna; the spicy, cold "hot noods"; crisp calamari; and the saucy Brussels sprouts.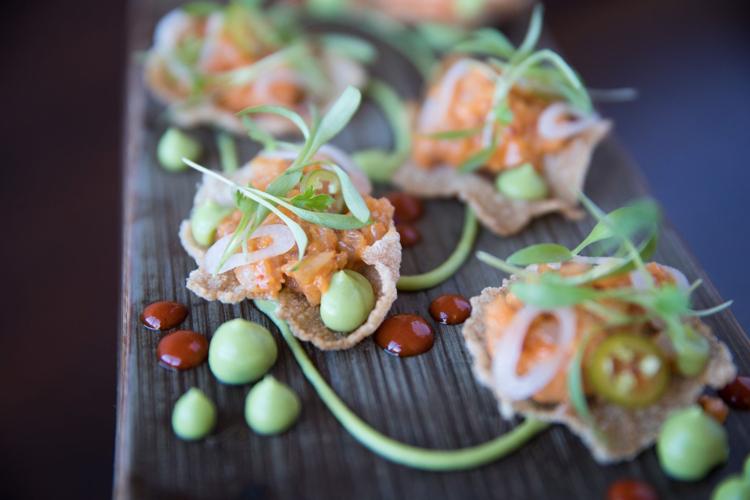 Yoshitomo
6009 Maple St., 402-916-5872
Yoshitomo is almost single-handedly upping Omaha's sushi game. Chef and owner David Utterback spent years learning everything there is to know about sushi, and his mastery is clear in the quality of his product and the way it's served. But he's not satisfied with that alone. He ups his own game with playful touches and bold flavors, pushing a meal toward an experience. The menu is always rotating, but look for the Aburi wagyu, a lovely piece of landlocked sushi; the hamachos; and hotate, excellent smoked scallop.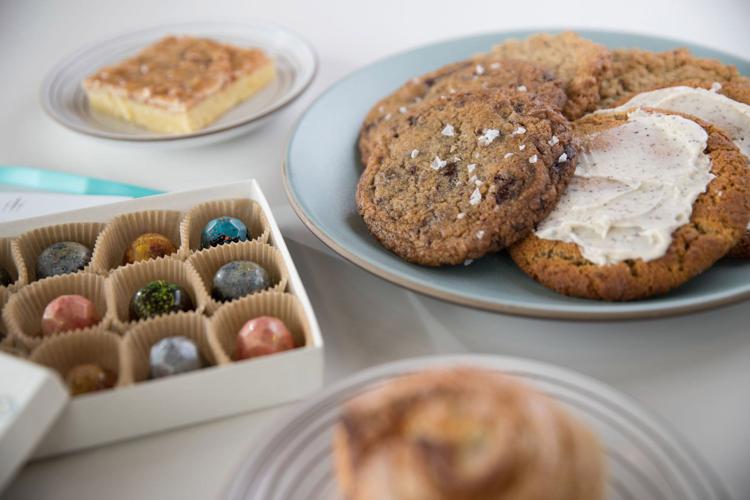 Farine + Four
3020 Leavenworth St., 402-905-2432
Bread is serious business at this little bakery, which also serves excellent breakfast sandwiches and swoon-worthy pastries. Owner Ellie Pegler trained at the French Culinary Institute and worked at high-end restaurants, including New York's Michelin-starred Marea and Vaucluse, where she was head baker, before bringing her talent for bread back home. She's continually expanding her menu and, since last year, has a wide array of new sandwiches and soups, too.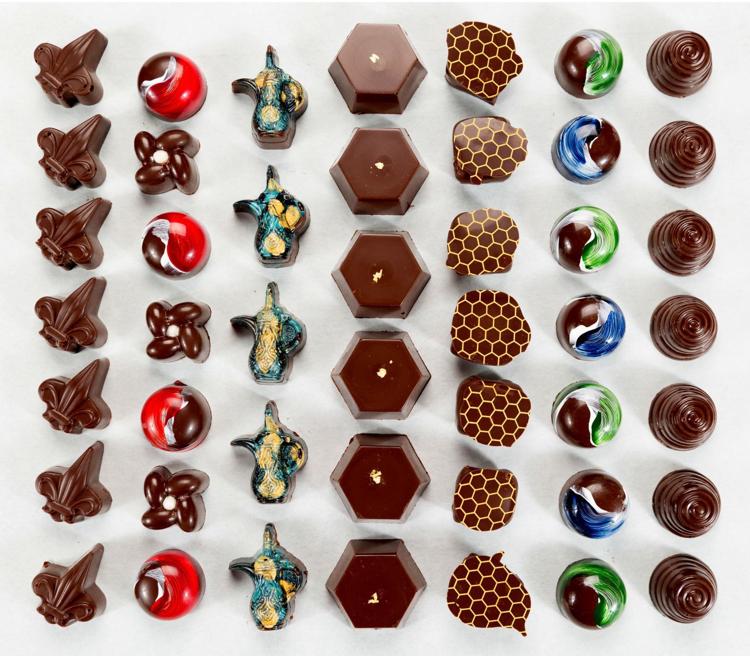 Chocolat Abeille
421 S. 11th St., 402-315-9006
Pastry chef Tina Tweedy is making a chocolate for every taste at her jewel box of an Old Market shop, and there isn't a bad one in the bunch. Don't miss the hazelnut honey crunch, a five-sided candy decorated on top with a fine grid of lined golden honeycomb. Inside, finely chopped, savory hazelnuts meet honey-laced chocolate. All honey in the candy, as well as in the pretty bottles she sells in the shop, comes from her bees, which she raises on her property in Bellevue. "Chocolat Abeille" translates from French to "chocolate honey bee."
Coneflower Creamery
3921 Farnam St., 402-913-2399
The "farm-to-cone" approach at Coneflower is no joke: All the milk and cream are local. Everything is homemade, including the 20 or so varied flavors in the case, the cookies, the cones and all the toppings — even the sprinkles! Do not miss the ice cream sandwich. It's made with two warm homemade cookies stuffed with chocolate pieces, their tender crumb holding a generous scoop each of rich dark chocolate and creamy house vanilla. If you want to treat yourself, this is the way to do it.
Monarch Prime & Bar
316 S. 15th St., 402-933-7437
The specialty at this sexy downtown steakhouse, inside the Hotel Deco, is a 45-ounce wagyu tomahawk chop that's aged in-house for 60 days. It's $150 and serves two to three and, if you are feeling splurgy, is absolutely worth trying. Monarch's unexpected take on prime rib is also excellent.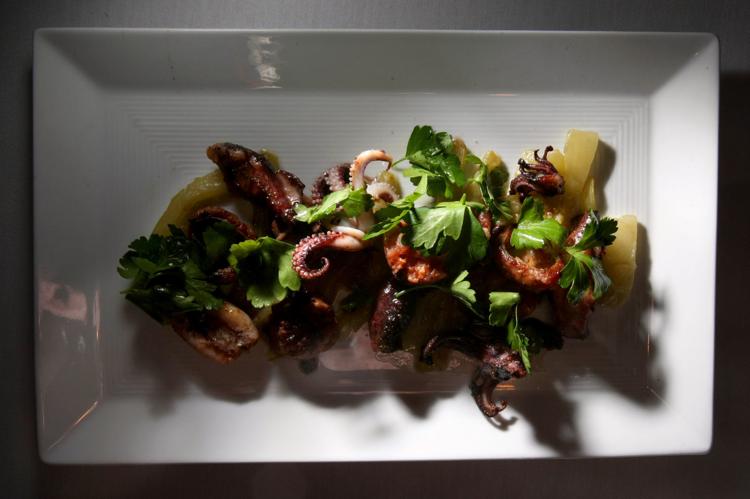 Boiler Room Restaurant
1110 Jones St., 402-916-9274
You've probably been to the Boiler Room during an Omaha visit, but I'll urge you now: Go back. Chef Tim Nicholson, who this year was named a semifinalist in the James Beard Awards' best chef: Midwest category, is at the helm of this beautiful downtown Omaha spot, and it's better than ever since he took over. It's one of Omaha's most adventurous and creative dining experiences. Its service is precise and thoughtful. Its menu is refined and rustic, confident and full of contrasts. I can't predict what you might find when you dine at the Boiler Room; that's perhaps the best part.
Meanwhile, Omaha's old-school steakhouses are still kicking. Here are some you should try, plus one note: The Drover had a fire late last year and is closed until mid-2019.
Johnny's Cafe
4702 S. 27th St., 402-731-4774
You should go to South Omaha's Johnny's for the steak. But you should also go to have an Old-Fashioned in the kitschy lounge where bar stools are saddles and a bull's head on the wall has glowing red eyes. For the history lesson on Omaha food in the restaurant's lobby. For the incredible décor in the dining room. And don't forget the onion rings, my personal favorite.
Brother Sebastian's
1350 S. 119th St., 402-330-0300
When you walk up to Brother Sebastian's and hear monastic chanting, well, you know you're in the right place. This spot, a holdover from an era when "theme" restaurants were a big deal, has a monastery theme: The dining space is divided into many small rooms, and the servers wear robes. But the steaks here are no joke: The restaurant won best steak in Omaha as part of The World-Herald's Food Prowl series. See all the winners at Omaha.com/foodprowl.
Cascio's Steakhouse
1620 S. 10th St., 402-345-8313
Old-school, family-owned Italian is the name of the game at Cascio's, where the steak is great but there's also spaghetti if you're not in the mood. The giant dining room is a holdover from Omaha's past, and its location south of downtown puts it in the heart of the city's own Little Italy.
801 Chophouse
1403 Farnam St., 402-341-1222
801, in downtown Omaha, is one of my favorite of the city's high-end beef spots. Everything is a la carte, and prices are higher, but not only is the steak great, the service also is top-notch. The dining room at 801 has some of the most memorable décor around, too.
Mahogany Prime
13665 California St., 402-445-4380
Dinner at west Omaha's Mahogany is an investment (pun intended), but I found it's worth it: Tender, well-seasoned steaks are the rule here. There's an extensive wine list and well-made classic cocktails. The "lobster cargot" is the most popular appetizer, and the seafood comes slathered with seasoned oil and coated in crisp-edged cheese.
Berkshire Hathaway Inc. owns the Omaha World-Herald.
Food reviews from The World-Herald