Every Berkshire Hathaway annual meeting is part business and part shopping.
Berkshire Hathaway companies set up booths in the Exhibit Hall of the CHI Health Center. More than 40 are listed for this year's meeting and are expected to offer information, life-size replicas, mascots to take selfies with, food samples to taste and products to buy. So many products.
Some of the favorites every year are products featuring images of Warren Buffett and Vice Chairman Charlie Munger. This year's Warren- and Charlie-branded products include items for small and big budgets. A sampling: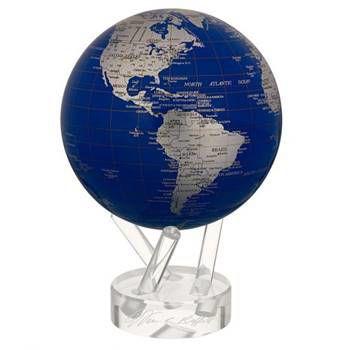 Borsheims Fine Jewelry and Gifts
» A light-powered rotating globe, 4.5 inches wide, with a clear acrylic base engraved with Berkshire Hathaway and Warren Buffett's signature. $160.
» A black and platinum Montblanc rollerball pen, designed specifically for the 2019 shareholders meeting, that features Warren Buffett's signature and an individual serial number. $490.
» A Roberto Coin disc pendant necklace exclusive to Borsheims in yellow or white gold with round .12 carat weight diamonds spelling BRK. Retails for $850, but, because of its popularity, it's on special at the meeting this year for $510.
Brooks Running Co.
» The shoe of the year — the Berkshire Hathaway Ghost 11 — features caricatures of Warren Buffett and Charlie Munger on the heels and insoles and subtly highlights the Berkshire Hathaway name elsewhere on the shoes. The shoes will be sold at the shareholders meeting and be available at BrooksRunning.com. $120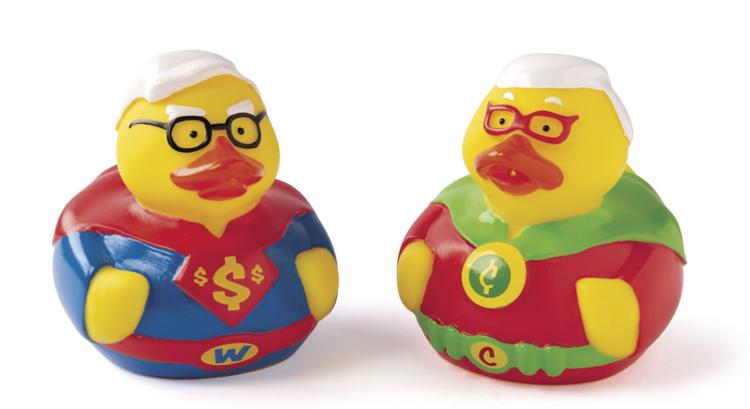 Oriental Trading
» Enamel pins were popular sellers last year, so a new set is being offered this year — one features Buffett's face, "The Oracle of Omaha" and 2019. One says "I heart BRK." $5 at the booth.
» Rubber ducks with a superhero design, one each for Buffett and Munger. Both feature capes and monetary symbols. This is the seventh year for collectible ducks. $5 for the pair.
» A desk flip calendar with each page featuring "the wisdom of Warren and Charlie." $5
Sign up for our Money headlines newsletter
Get the latest development, jobs and retail news, delivered straight to your inbox every day.