As outlined to shareholders, Jain runs all of Berkshire's insurance businesses and Abel runs all of its noninsurance businesses. Buffett, Berkshire's chairman and chief executive, and Vice Chairman Charlie Munger focus on investments and capital allocation under the arrangement.
Some Berkshire watchers said at the time that either man could now be in the running to take the top role at Berkshire, when Buffett, 88, no longer holds it.
"Berkshire is now far better managed than when I alone was supervising operations. Ajit and Greg have rare talents, and Berkshire blood flows through their veins."
Sign up for our Money headlines newsletter
Get the latest development, jobs and retail news, delivered straight to your inbox every day.
Buffett said he and Munger have long enjoyed their jobs. "And now our new management structure has made our lives even more enjoyable."
As long ago as 2014, Munger wrote: "Ajit Jain and Greg Abel are proven performers who would probably be under-described as world-class. World-leading would be the description I would choose. In some important ways, each is a better business executive than Buffett."
Although known to Berkshire shareholders and others in the investment world, the two men have remained mostly behind the scenes publicly. They have something in common — neither was born in the United States — but came to Berkshire through different paths.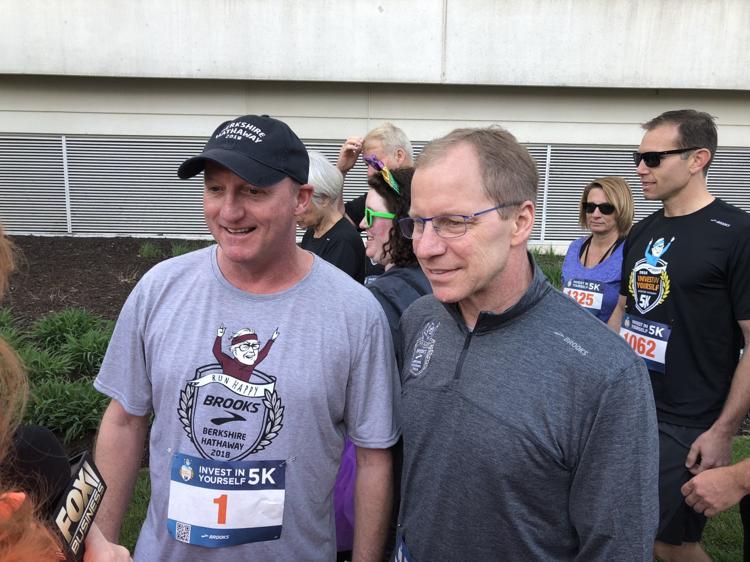 Abel brought deal-making skills to energy unit
Greg Abel, 56,  came up through the ranks in Berkshire's energy division, impressing Buffett with his management and acquisition skills.
"I always make time for Greg when he calls, because he brings me great ideas and is truly innovative in his thinking and business approach, " Buffett told the University of Alberta's alumni magazine in 2013.
Abel grew up in Edmonton, Alberta, where he acquired a lifelong love of hockey. As an adult, he played in amateur hockey leagues as he moved into his career in accounting and business management.
He earned a degree in commerce from the University of Alberta and worked as an accountant in Canada and later at PricewaterhouseCoopers in San Francisco before moving in 1992 to CalEnergy, a California utility that is part of Berkshire's energy division.
In 1996, CalEnergy acquired an electric utility in the United Kingdom and sent Abel to run it. He later moved to Des Moines, Berkshire's energy division headquarters. Abel became president in 1998, CEO in 2008 and chairman in 2011, succeeding David Sokol.
Abel, through a series of mergers, has built a division with significant renewables, coal and electric transmission businesses.
In 2002, Buffett praised Abel's skills, calling him a "deal-maker." Later, he began calling on him during the company's annual shareholders meeting to answer questions about energy issues.
Buffett's deference to Abel during the meetings led to early speculation that Buffett and the Berkshire board of directors considered him a potential successor. 
Abel's age — in his 40s when Buffett began drawing attention to him — also was an advantage because Buffett has said he wants his successor to have "a long run" as CEO of Berkshire.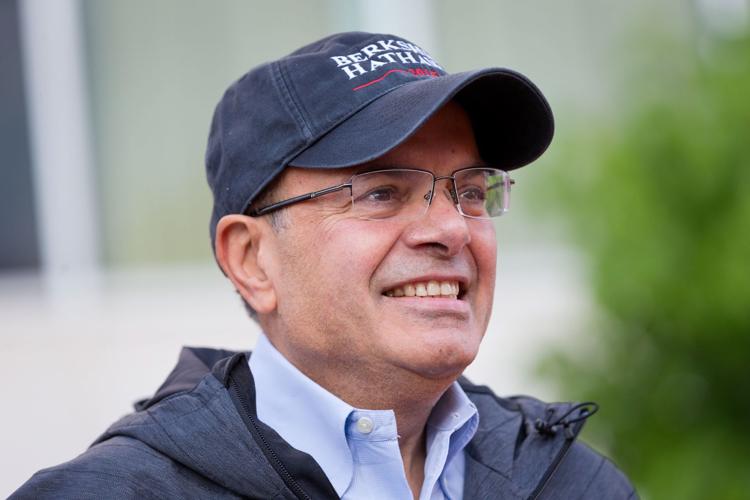 Jain a 'superstar' who rose quickly in insurance division
Once called the "class clown" by a school buddy in India, Ajit Jain has created more than $100 billion in value for Berkshire Hathaway through the insurance operation he oversees.
"If Charlie (Munger) and I and Ajit are ever in a sinking boat — and you can only save one of us, " Buffett once said, "swim to Ajit."
Born in Orissa, India, Jain, 67, graduated in 1972 from the Indian Institute of Technology in Kharagpur, India, with a mechanical engineering degree.
Jain worked as a salesman for IBM's data processing operations in India from 1973 to 1976, losing that job when IBM closed the office there.
He moved to the United States in 1978, earning an MBA from Harvard University — where, he once said, the teachings were "obvious" — and joined McKinsey & Co. before returning to India in the early 1980s to marry.
He joined Berkshire in 1985 at the request of his former boss, Michael Goldberg, who also had left McKinsey to join Berkshire's insurance operation.
"I immediately knew we had found a superstar, " Buffett said later.
Insurance was new to Jain, but he learned quickly and became head of all Berkshire's insurance operations, working from an office in Stamford, Connecticut.
A frequent visitor to India, Jain encouraged Buffett to start auto insurance operations there. He also accompanied Buffett — who once said he thinks of Jain as a brother or son — and Microsoft co-founder Bill Gates on a business visit to India in 2011.
Berkshire Hathaway Inc. owns the Omaha World-Herald.