Not long ago, Old Man Drinker — that's me — entered an Omaha bar with my beloved life partner to have a single after-dinner cocktail.
Old But Lookin' Good Lady Drinker ordered a "Manhattan up," as she is known to do. This, of course, means that she wants a Manhattan, maybe the most famous whiskey drink, and she wants it in a glass sans ice, as God intended.
The bartender looked worried. She checked again, to make sure this is what Old But Lookin' Good Lady Drinker really wanted. She came over a third time and mentioned that she had fielded recent customer complaints on this very cocktail.
My ride-or-die shrugged. She's not one to worry about the fact that some people hate whiskey and life.
Sign up for our Money headlines newsletter
Get the latest development, jobs and retail news, delivered straight to your inbox every day.
It looked like a Manhattan. It smelled like a Manhattan. But it tasted ... warm. Room-temperature warm. Leftover-pizza-that-you-put-in-the-microwave-for-90-seconds-but-then-take-out-after-15-seconds-because-you-are-starving warm.
After several seconds of grimacing and mass confusion, we cracked the case. This Omaha bartender, employed at a bar reputed to have good cocktails, did not know that you stir the drink in ice, before you pour it into a glass without ice.
Now, is this a global catastrophe on par with climate change or the spread of anti-democratic tyranny? No, it is not.
But it is stupid, and proof that Omaha cocktail culture has not reached a level where you can just walk into any old bar and get a decent Manhattan.
But that's why I'm here, Omahans and tourists alike.
Life is short. You shouldn't waste it on crap-flavored vodka, domestic light beer not fit to hydrate a goat or cocktails so crummy they are in need of official investigation.
Without further ado, here's the latest version of Old Man Drinker's Best Omaha Places to Drink.
As always, it's in reverse order, as lists should be, so if you suffer from attention deficit disorder, feel free to skip ahead for No. 1.
As always, this is one 38-year-old man's opinion on the best cocktail bars.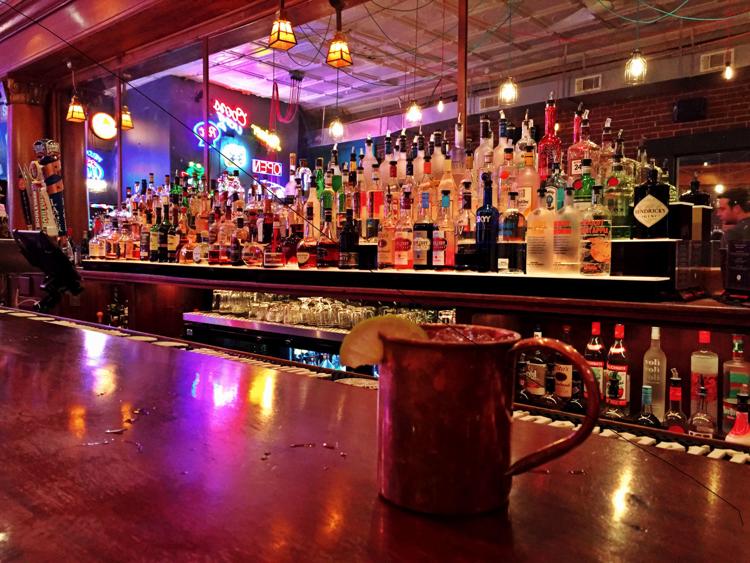 To my knowledge, there's only one bar in Omaha where you can sip on a fine cocktail from a Scottish-inspired drink list while a DJ spins dance music and a wildly-diverse-for-Omaha crowd chats and dances and generally makes one feel a bit better about humanity.
The Tavern, at 514 S. 10th St., is not a color-by-numbers Old Market bar, which is precisely why I endorse it.
A tip for fellow old drinkers: Check out The Tavern earlier in the evening if you like to drink in serenity. The Tavern can get bumpin' 'round 11 p.m.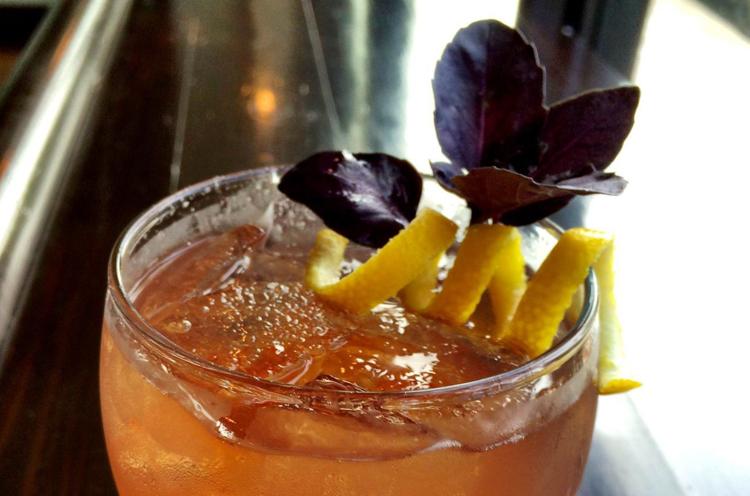 Yes, Krug Park is a beer bar first and foremost — in fact, Omaha's foremost beer bar, in my humble opinion. But the bar at 6205 Maple St. also features a sassy Bloody Mary list as well as a rotating list of cocktails, many of which successfully pull off the high-wire act of utilizing beer in the drink.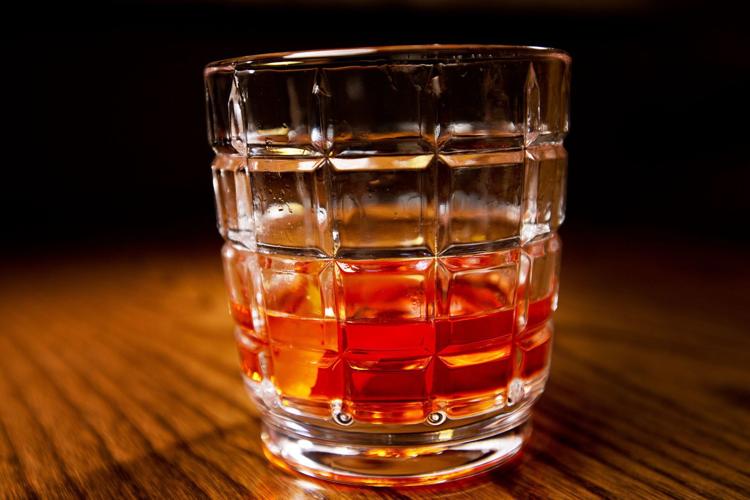 In bars, as in humans, knowing thyself is a fantastic personality trait. Such is the case with Herbe Sainte, the New Orleans-inspired food-and-drinks spot at 1934 S. 67th St. in Aksarben Village.
The drink list is tight. There are old-school drinks made famous by the Big Easy and done well, like a daiquiri or a Sazerac. And there's a small list of the bar's own creations, many of which use funky N'Awlins ingredients like chicory coffee.
But my personal fave at Herbe Sainte is the Vieux Carre, a drink invented at the famed Carousel Bar during the Great Depression and a drink that still tastes like the nectar of the gods when you sip it while staring at your iPhone.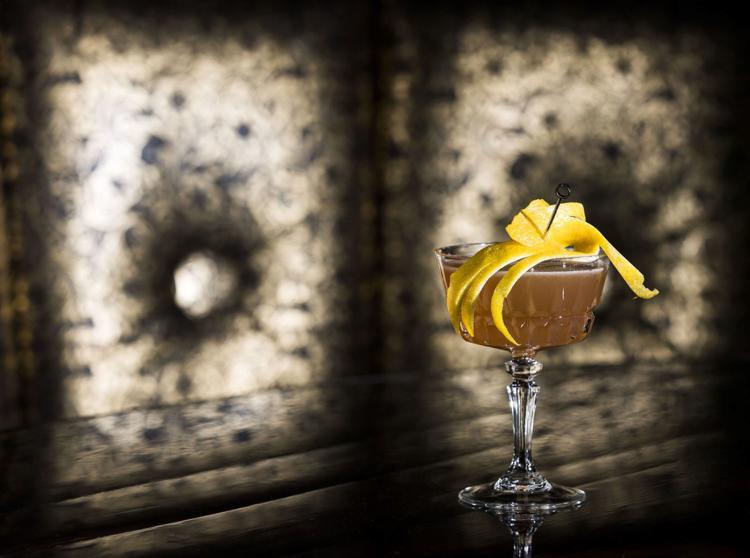 I consider this place the classic Omaha craft cocktail bar, which is funny because B&R was born out of a trend — the craft cocktail explosion in the U.S. — and hasn't even been around for a decade yet.
But Berry and Rye, at 1105 Howard St. in the Old Market, is more than a trend. Its drinks are still wildly creative and made with care. And I'm excited about the bar's recent remodel, which has definitely matched the atmosphere with its first-class libations.
Life lesson from Old Man Drinker: A good drink never goes out of style.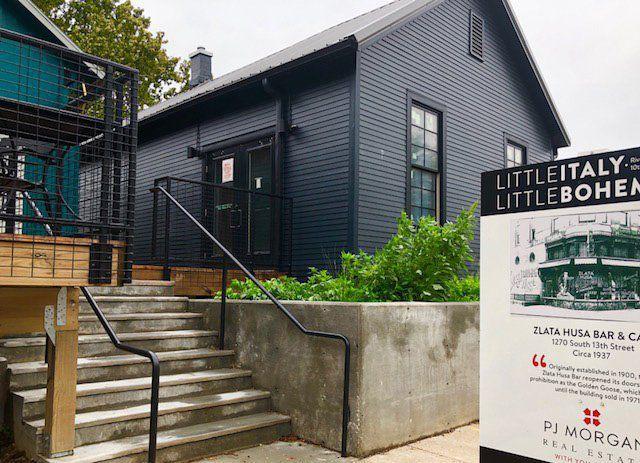 Do not be fooled by the name: Tiny House is almost surely gonna be a giant in the Omaha cocktail scene.
The bar located in, you guessed it, a smallish house recently opened on South 13th Street, a quickly redeveloping area just south of downtown that seems destined to become a go-to nightlife spot.
I like Tiny House because it was built by and for 30- and 40-somethings, meaning this 38-year-old is comfortably near the median age of patrons. I like it because I have known another bargoer there each and every time I have visited.
I like it because it is a bar that oozes a funky-hip vibe, the kind of design that will cause first-time visitors to say something dumb like, "Wow, I can't believe this exists in Omaha." (That's pretty much exactly what I said.)
And I like it because there is serious substance behind the style. Tiny House boasts an original, creative drink list that its bartenders execute with skill.
Check the "secret drink list" on Instagram or, better yet, throw your smartphone off the Bob Kerrey bridge and have a fantastic phone-free Friday night at Tiny House.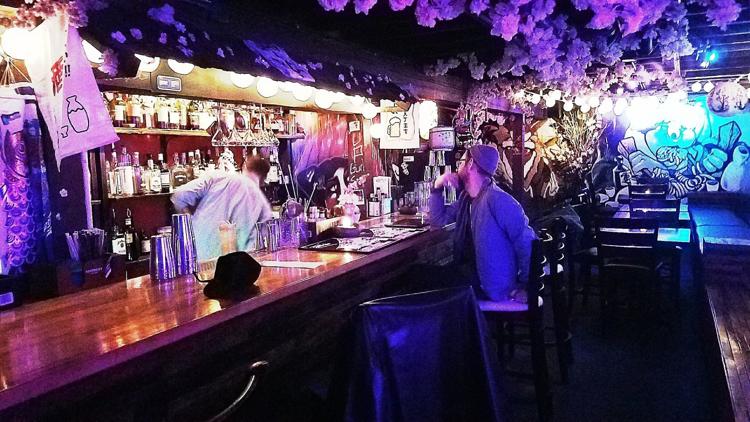 We enter the top five with the most unique cocktail bar in Omaha. It's a basement bar crammed underneath a Benson ramen restaurant at 6109 Maple St. But the spot does not cramp Kaitei's style.
Do not go to Kaitei if you are claustrophobic or prone to thinking things you have never before tasted are automatically gross. Definitely, definitely go if you like ingenuity, creativity and/or the idea of a bartender making you a bang-up cocktail that involves Japanese whiskey, or sake, or rice wine, or apricot liqueur, or matcha tea, or maybe all of the above.
Enter through the bar's "front door," which is in the alley just to the south of Maple Street, or simply walk in through Ika Ramen and Izakaya and tromp happily down the stairs.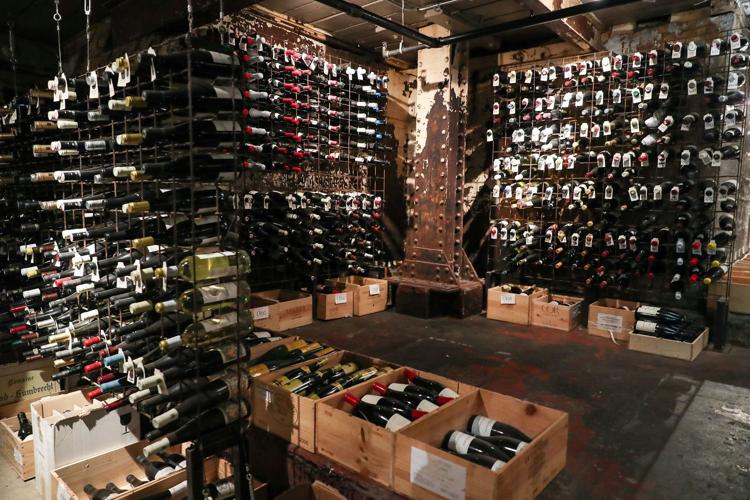 Coolest upscale atmosphere for a restaurant bar in Omaha? Check. Good, ever-changing drink list? Yup. Carefully executed cocktails? Uh huh. Attentive, well-trained staff? Of course. They even have fantastic espresso at the Boiler Room, at 1110 Jones St., should you want to sober up in style.
The only confusion here is why the bar seats at The Boiler Room are ever empty. They shouldn't be.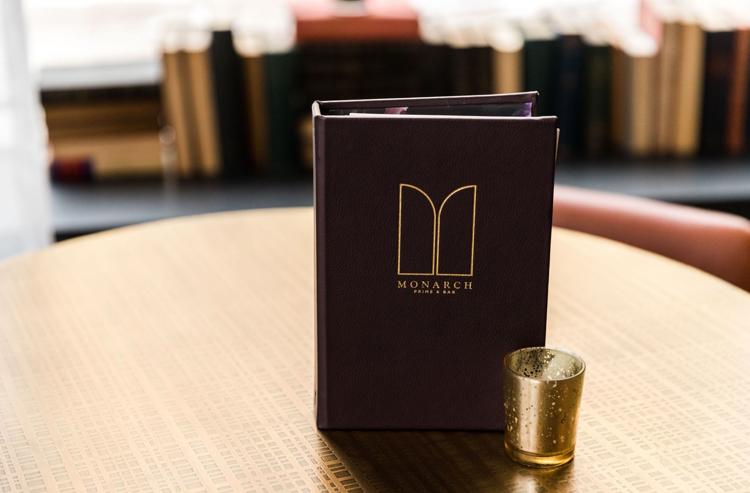 Ah, my newest love. This bar attached to the fantastic new-school steakhouse at 316 S. 15th St. has vaulted from oblivion all the way up to this lofty perch.
I feel at least 14% classier every time I walk in, which I did with regularity this year. And the drinks, a mix of classic cocktails (say, an Aviation or a Last Word) and Monarch-created drinks consistently lived up to my expectations. On New Year's Eve, I sipped on a mezcal-and-egg nog drink from the wildly creative winter drink list. And Monarch also regularly features what is maybe my favorite new "classic" craft cocktail: a Paper Plane. (If you haven't had a Paper Plane, you should.)
And as an added bonus, you can eat a fantastic upscale bar cheeseburger as you sip on that artful drink. Everything pairs with beef.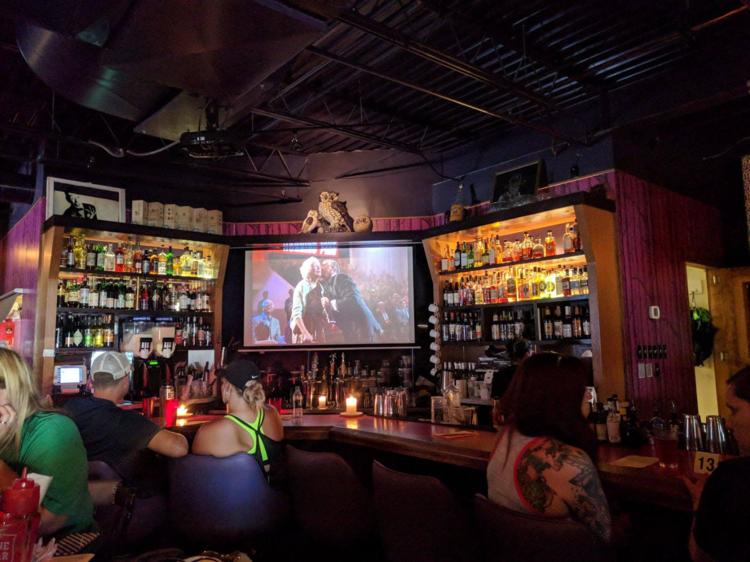 Tater tots. A Steven Seagal movie playing soundlessly on the big screen. Tater tots. A packed house. A lovely patio. Bartenders who care. Tater tots. Tater. Tots.
There are many reasons to go to Nite Owl, which is in the heart of the Blackstone District at 3902 Farnam St. Many of these are tater-related. And yet another reason is the cocktails, served from a list created by Nite Owl bartenders past and present.
Nite Owl is the sort of place you can go to on a sweltering summer Friday afternoon or a freezing February Saturday night and be almost positive that the night will lead you in interesting ways. At least it always does that for me. Also, tater tots.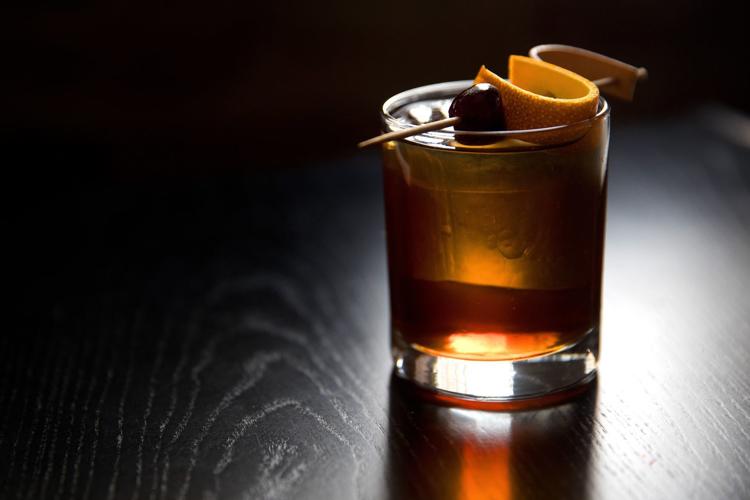 In the month of December, the unwashed masses stampeded into Mercury, which renamed itself "Miracle" and made great yuletide cocktails as part of a national holiday cocktail pop-up.
Here's the thing: Y'all should come back in January, February and early May, too. Month after month, year after year, Mercury is the gold liquid standard of Omaha.
My single most-imbibed drink in the past year is a drink created by Mercury co-owner Clark Ross.
He named it the Rich $ex, a name that always makes Old Man Drinker blush when I order it. It is overproof bourbon, Cynar and apricot liqueur served on the rocks with a lemon twist.
It's a friendly backslap of a drink, a casual-yet-kind greeting that perfectly describes this kind-yet-casual bar at 329 S. 16th St.
Friendly, casual and really, really tasty, which is kind of the point at the end of the day, isn't it?
Anyway, it is this one Old Man Drinker's humble opinion that Mercury is and will continue to be the best place to drink a cocktail in Omaha.
Honorable mention / Places I'm watching:
Le Bouillion in the Old Market, Cedar in Countryside Village, Wicked Rabbit downtown (it's high time I give it another try), Osteria Segreto in Blackstone (still haven't been), Library Pub in northwest Omaha.