Let's say you're a careful investor and you check on how your companies are doing by reading their quarterly reports, or reading news stories about their quarterly reports, or listening to online playbacks of the company executives discussing their quarterly reports.
What difference would it make if, as President Donald Trump suggested recently, you were looking at six-month reports instead of three-month reports?
After all, Warren Buffett and Jamie Dimon, friends and chairmen and CEOs of Berkshire Hathaway Inc. and JPMorgan Chase, respectively, said in an article for the Wall Street Journal in June that companies shouldn't make profit predictions in their quarterly reports.
The pressure to meet or beat those predictions, they said, might tempt companies to make short-term decisions or use flimflammery that could cause poorer long-term results or other dire consequences.
Trump said he asked the U.S. Securities and Exchange Commission to study requiring twice-a-year reports after a business leader — whom he didn't name — said it would "make business (jobs) even better" and that it would save money and "allow greater flexibility."
So the president and Buffett, pretty much political opposites, agree on this one?
For a long time, Buffett has urged businesses and investors to think long term. Spend money today to get a new Geico customer — advertising, software, staffing and other expenses — and you have a profitable customer for years to come.
Buffett warns shareholders against fast reactions to Berkshire's quarterly reports because things happen that can cause profits to go up or down sharply but have no effect on Berkshire's long-term value as an investment.
And Buffett has said people should invest as though they wouldn't care if the stock market shut down for five years. Owning an apartment building doesn't depend on what price someone would pay for it each day, he says, but on the money you can make from owning it.
Buffett didn't suggest less-frequent reports but rather leaving out profit predictions, and he hopes investors learn to understand what quarterly reports are and are not.
But Buffett also has said that his method is not the only way to make money on the stock market. If you have the temperament and knowledge to be a successful day trader, more power to you. Such investors want companies to send out information more frequently to help in their decisions and, in many cases, to make the stock market more volatile.
Buffett hasn't commented on the president's six-month suggestion, but here's a possible reaction from Berkshire: It probably wouldn't make much difference to him or to investors like those who own Berkshire stock.
But some investors want more information, and Buffett generally favors supplying the information investors want and need.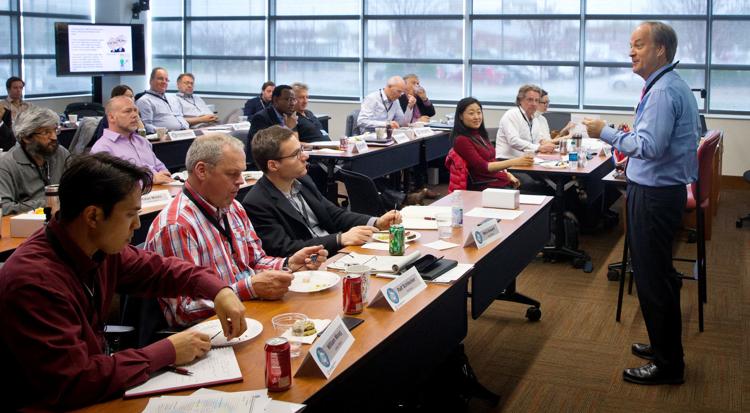 'Genius' course at UNO
Author and lecturer Robert Miles will teach his ninth year of "Genius of Warren Buffett" course Oct. 4-6 at the University of Nebraska at Omaha, 18 hours of lectures and discussion that costs $3,995, or $1,495 if you register this month.
It's part of the UNO's Executive MBA program and explores Buffett's ideas on investing, management, business valuation and other topics.
Philanthropy list
Buffett's name is missing, as usual, from the Chronicle of Philanthropy's annual list of the top 50 philanthropists, since the association counts his $3.17 billion donation of Berkshire stock in 2017 (followed by $3.4 billion this year) as the annual installment on his 2006 pledge to donate nearly all his wealth to charity.
If Buffett's 2017 donation were counted separately, he would rank No. 2, behind Bill and Melinda Gates' $4.78 billion and ahead of the $2.02 billion donated by Mark Zuckerberg and Priscilla Chan.
The 50 top donors contributed $14.7 billion to charity in 2017, the most since the 2008 financial crisis. The median amount (half of them more, half of them less) was $97 million, double the amount of the first list in 2000.
Business Insider reported that the list is tipping toward Silicon Valley rather than Wall Street, with 11 individuals or couples donating $8.7 billion, about 60 percent of the total, from tech-generated wealth.
Buried in cash
So, Buffett now plans to have $40 billion buried with him, according to one report.
"I want to reaffirm my commitment to advancing the causes I care about. Which is why, when I die, I plan to donate my fortune to charity, minus the $40 billion I will have buried with me," Buffett wrote, according to the report.
There are problems with that idea, however. How does the miracle of compounding work when your money is below ground? Where is the exit strategy? How can dividends be paid? And what about security?
Hold on a minute: This is an entry for August on a satirical calendar published by the Onion.