An 18-acre medical campus — anchored by a new 180,000-square-foot structure connecting two existing buildings — is about to form in a fast-developing area of west Omaha.
The Noddle Cos. project builds upon medical offices and services already in the pocket near 175th Street and West Dodge Road and also will feature construction of two parking garages.
Developer Jay Noddle says the plan for the site west of Village Pointe shopping center calls for a long-term relationship with health care providers already operating in the two existing structures. (Noddle Cos. recently purchased those buildings.)
Nebraska Medicine is the primary tenant, along with Children's Hospital.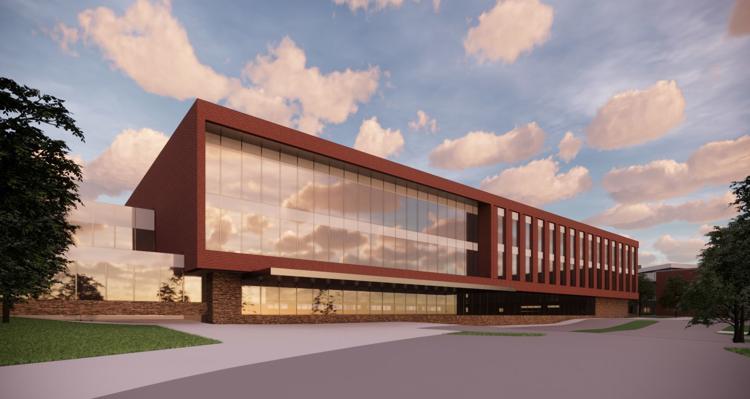 When expansion work wraps up in a few years, Noddle expects the medical office space there to have nearly doubled.
Care will be taken, he said, to not disrupt ongoing services. Noddle said the project reinforces the swelling significance and impact of health care to Omahans and the local economy.
"The industry is continuing to grow and morph and improve the metro area," said Noddle, whose recent efforts include development of Aksarben Village, downtown's new Kiewit headquarters and River's Edge in Council Bluffs.
Dr. James Linder, chief executive of Nebraska Medicine, said the health center has had a Village Pointe area presence for more than a decade, providing a multitude of services including outpatient surgery, cancer and primary care.
"We know the need is growing," he said.
In addition, Linder said, a Nebraska Medicine lease on a different facility near Oak View Mall is set to expire in 2022, so an expansion plan had been brewing for a couple of years.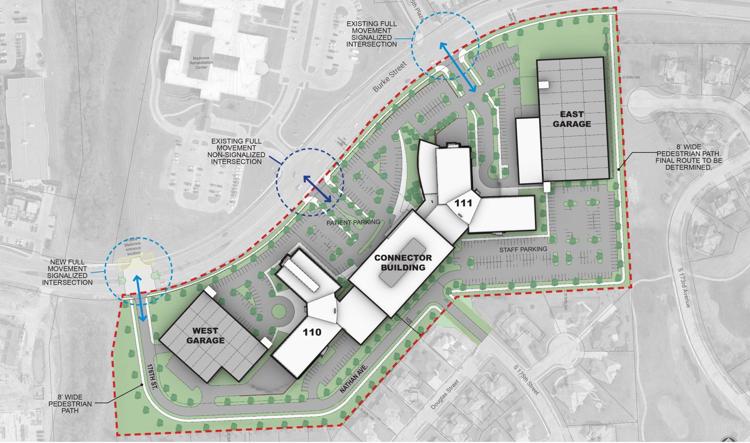 Discussions are ongoing to determine which programs will settle in the new connector space. But, Linder said, consolidating some west Omaha medical services to the bigger Village Pointe campus should result in greater convenience for patients and cost savings to Nebraska Medicine, which is the clinical partner of the University of Nebraska Medical Center.
Construction is expected to launch later this year on the 180,000-square-foot structure that will link the two 100,000-square-foot buildings, 111 and 110 N. 175th St. The price tag of the connector building and parking structures on the east and west ends of the campus is about $100 million, Noddle said.
That's separate from the additional cost of the existing structures and property Noddle Cos. acquired for the project.
Sign up for our Money headlines newsletter
Get the latest development, jobs and retail news, delivered straight to your inbox every day.
Under the plan, the new facility's footprint wipes out 175th Street on the campus. A new intersection at 176th and Burke is to be built. City funds won't be tapped, Noddle said.
A MedSpa and aesthetic services building on the far west end of the grounds is to be demolished to make way for one of the parking structures. Noddle said those aesthetic services likely would relocate to a part of the newly constructed space.
Noddle and Linder said the facilities are to be designed with pandemic conditions in mind.
Partners on the project include Omaha-based Leo A Daly architectural firm and Lamp Rynearson engineering firm.
---
At a glance: 11 key developments around the Omaha metro area