Scott Frost, Tom Osborne, Bill Moos — if you can think of a Husker player or NU administrator, 2-year-old Michael Ramm can probably name them.
His parents, Matt and Emily Ramm, read to Michael every night before bed. They read books like "Where the Wild Things Are" and "Splat and the New Baby."
But earlier this summer, dad Matt decided to add "Frost: A Husker's Journey Home," a World-Herald book about the Huskers' head coach, to the mix. After all, the Gretna couple are big Husker fans. Why not get Michael pumped up for Husker season a little early?
Michael took to the book like a duck to water.
Before long, he was able to look at photos and point out Huskers by name.
On Wednesday, Emily grabbed her phone and recorded herself quizzing Michael.
"I took the video because your kid will do something cute and then they'll stop doing it," said the mom of two and former World-Herald reporter. "So I thought, 'I need to video this so I can always remember it.' "​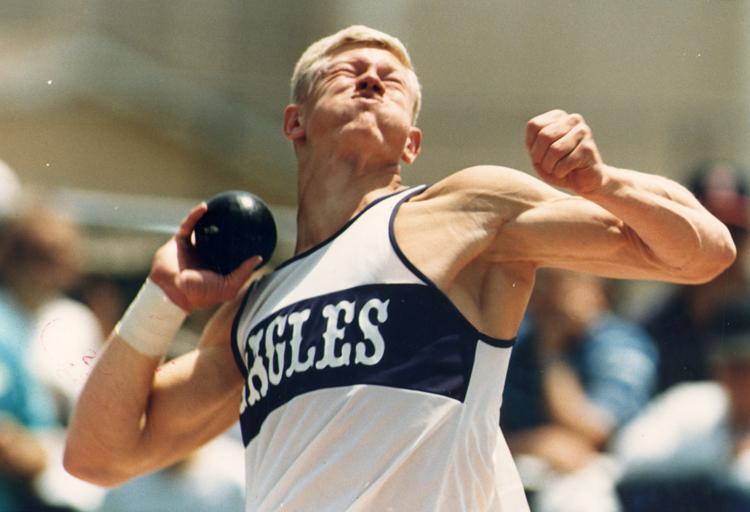 The most obscure person Michael knows in the book is Chip Kelly. Scott Frost worked as the wide receivers coach at Oregon when Kelly was the head coach there. But his favorite photo is one of Scott Frost throwing the shot put. Emily said Michael loves the funny face he's making and often imitates him.
The couple, who have season tickets, plan to take Michael to his first Husker game this fall.
Former Huskers and Heisman Trophy winners raise money for cancer patients
The public joined Heisman Trophy winners and former Huskers Eric Crouch, Johnny Rodgers and Mike Rozier, along with Tom Osborne, for the second annual Strike Out Cancer bowling fundraiser at Sun Valley Lanes on Saturday in Lincoln. Proceeds from the event will support patients and families receiving care at the Fred and Pamela Buffet Cancer Center, part of the Nebraska Medicine Health Network.