On vacation last summer, Audrey Graves stepped outside to listen to a voicemail from her doctor.
In the message, which she still has saved on her phone, her doctor explained the results of a recent CAT scan. Her organs were clear, he said, but there was a thickening on her sacrum and some areas of her spine.
When she returned from vacation, Graves went to Omaha for an MRI to get a clearer picture of what was going on. She wasn't even home when her phone rang.
"I'm going to tell you what you don't want to hear. ... This is cancer again," her doctor said.
Receive weekly parenting tips, advice and information on family-friendly events from Momaha.com.
It was a familiar feeling — one she distinctly remembers. In 2006, she received a call from her doctor's office while at home in Nebraska City.
Earlier that month, she had found a pea-sized lump in her breast. Graves was diagnosed with invasive ductal carcinoma. The cancer had also spread to a lymph node under her arm.
"My mind was just reeling. I couldn't comprehend it. I remember sitting there going, 'What?' " the 43-year-old school principal said. "When he said 'breast cancer,' I was shocked. I didn't think he was really saying that."
After a double mastectomy, eight rounds of chemotherapy, five years of constant appointments, CAT scans and taking Tamoxifen to reduce the risk of the cancer returning, she was considered cancer-free. She downgraded to yearly appointments, and life went back to normal. She continued working at the Nebraska Center for the Education of Children who are Blind or Visually Impaired while watching her baby grow into a little boy.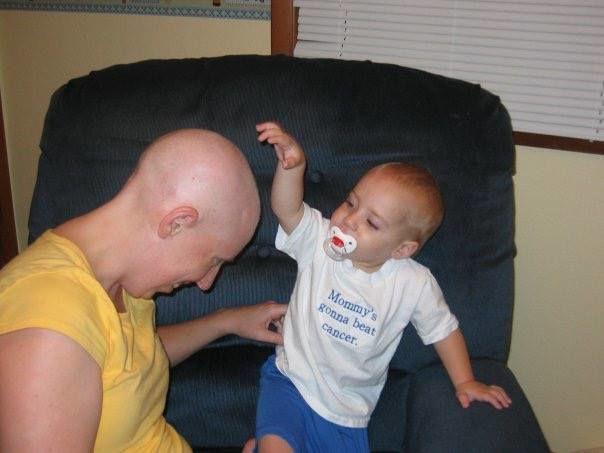 She learned of her initial diagnosis the day before her son, Ethan, turned 1.
Now, Ethan is 14, and she has cancer again.
She's been open and honest about what she's going through with Ethan, who is a freshman at Nebraska City High School. He took the news well — Graves thinks it's because she doesn't look sick — even if he's had some hard days. Like one day during their vacation when she got the bad news from her doctor.
"We were at the lake at West Yellowstone, and something hit him," she said. "I went to talk to him, and he just broke down crying. He's not a big crier. And he just said, 'It's just too much. It's too much. I'm afraid you're going to die.' We were both sitting there on this bench at the lake, just crying. I told him, 'You know I'm going to fight, and I'm going to do everything I can to be around here for you. But I'm also going to be honest with you.' "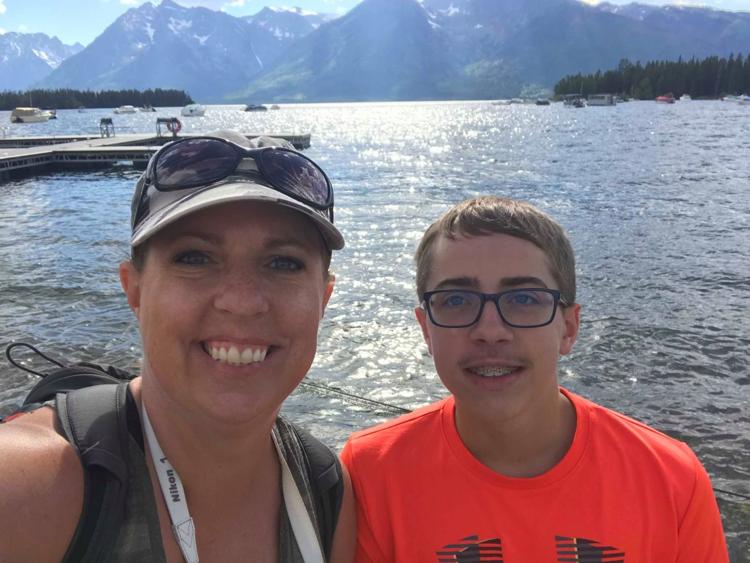 It's normal that a person's reactions change from moment to moment when dealing with such a situation, said Valerie Height, program director at Grief's Journey in Omaha. The group helps adults and children ages 3 to 18 grieving a death or serious illness or injury.
"Normal grief reactions in every situation can be physical, emotional, cognitive, behavioral and spiritual," Height said. "Every person is so different, but it is completely normal to experience a myriad of reactions."
Height said many people benefit from a support group, attending therapy or talking to a spiritual leader.
Graves and Ethan have gone to a see a therapist. She wants him to have a safe person to share his feelings with, someone who isn't her.
Her biggest fear is the unknown. If the disease will progress. How treatment will affect her. Whether she'll be around to see Ethan graduate high school, go to college, get his first job, get married, have kids of his own.
"I'm fine, but the thought of him being 14 and not seeing him grow up devastates me," she said. "I need to be here for him."
In January, a regular checkup of her tumor markers revealed a rise in her cancer antigen 15-3. Anything under 31 units per milliliter is considered healthy, but her number had jumped to 56. At the time, her doctor wasn't overly concerned. There are many reasons a number could go up, they told her, including an infection. So they scheduled her to come back in six months instead of a year.
By July, her number had gone up to 134.
"They told me not to worry. But how do you not?" she said. "I'd wake up and think it was a bad dream and then go, 'Oh, my God, no; I'm going through this again.' "
A bone marrow biopsy revealed metastatic cancer — not only had the breast cancer returned, but it was in her bones. An estimated 154,000 women in the U.S. have metastatic breast cancer, according to Susan G. Komen for the Cure. For Graves, the cancer had moved to her spine, as well as bones in her pelvis and legs.
"I just felt physically sick," she said. "I called my mom and said, 'I'm saying what I shouldn't say, but it's not fair. I feel like I'm a good person; why is this happening to me?' "
Her doctor's goal is remission — the absence of cancer symptoms — and for Graves to be able to live longer with her disease.
"He wants to be able to kill the cancer cells to say they're gone," she said. "But with metastatic (cancer), it's going to pop up again somewhere."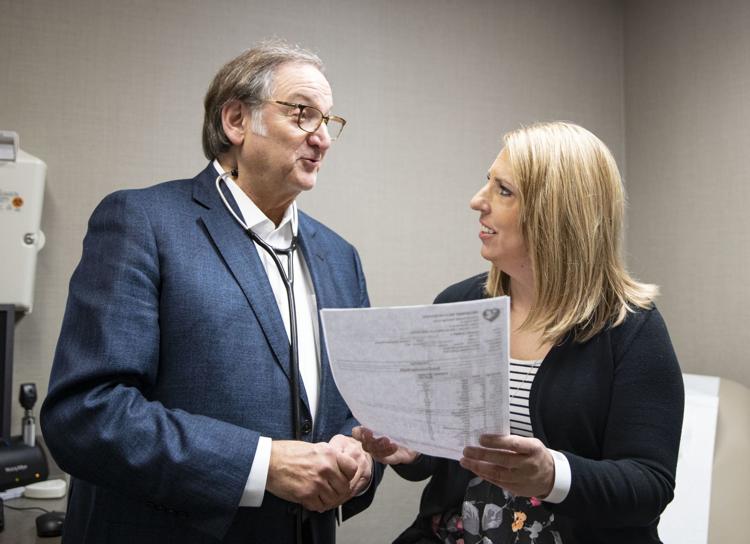 Her treatment plan includes four medications, which she receives monthly. The first is Verzenio, a targeted chemotherapy drug that attacks the cancer cells. The second is Faslodex, another chemotherapy drug that works with the Verzenio to be more powerful. Then there's Lupron, which shuts down her ovaries and throws her body into menopause to kill off any source of estrogen. The hormone feeds her cancer. The other medication is Xgeeva, which helps to strengthen her bones because she has a higher chance of fractures and breaks.
She will also have blood work done every month to check her tumor markers and will get a CAT scan every three months to see if the cancer shrinks or spreads.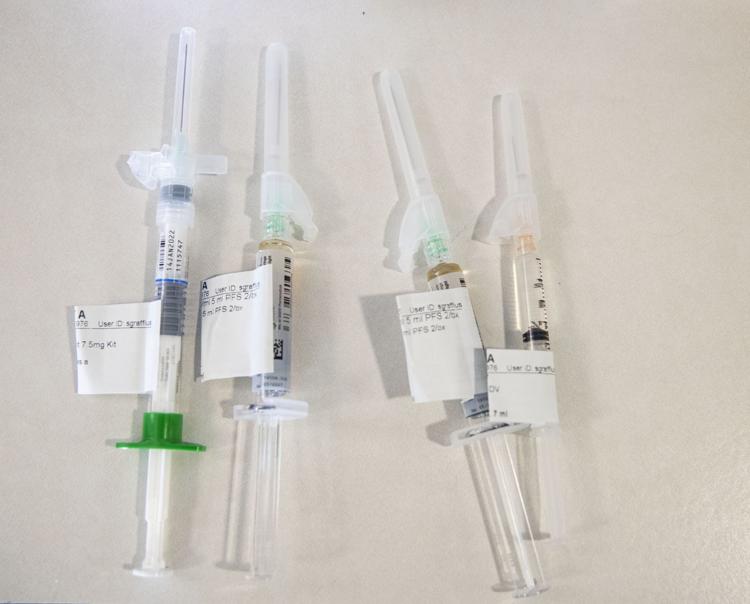 Even though her medication has some adverse side effects, she said she feels good 80% of the time. She knows that could change.
Graves' doctor — Dr. David Silverberg at Methodist Estabrook Cancer Center — hasn't spoken to her life expectancy. That's because he doesn't believe they do patients any good. But he's positive.
Cancer patients are evaluated by performance status, a simple number to declare how sick they are. A performance status of five means you're bedridden. One means you have symptoms, but you can still care for yourself without assistance. Graves' performance status, Silverberg explained, is essentially zero.
"She's asymptomatic," he said. "The patients who are the least symptomatic do the best."
No one on Earth can cure what she has, he said. But is it treatable? Yes.
And so far, the treatment has worked. In September, her tumor marker number was at 140, but last week, it had gone down to 77. If or when her cancer progresses, Silverberg said, they'll press on to other treatments.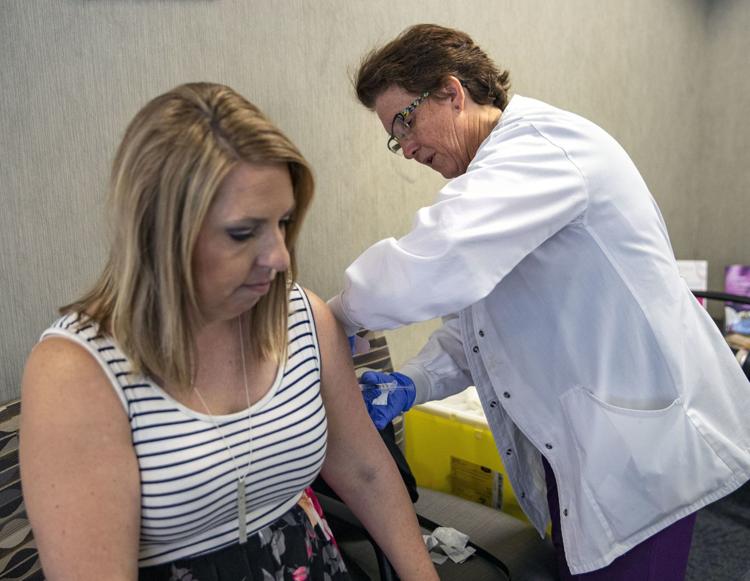 "I don't know her future, but I want her state of mind to be one of positivity," he said. "I want her to believe in the treatment we're doing. But where are we two years down the road? Five years? Ten years? I don't know. She's an excellent example that there are people walking around with advanced cancer that look and feel fine. Her attitude, her resolve and willingness to fight is so important in this journey."
Because of the unknown, Graves has taken up a new viewpoint: "I don't know what days I have left, so I'm going make the memories I can now and not waste a day."
She's started reaching out to friends and family. She finds herself accepting the invitation to do more things with people rather than letting her busy life get in the way. She's started traveling more and is planning a trip to Ireland with Ethan next year.
One big thing that's helped her on bad days — because she's had plenty of them — is the support she's received from friends, family and her community. People have sent her cards, lottery tickets and money.
Her biggest bit of advice for those going through a similar diagnosis is this: Don't deal with it on your own.
"You're going to have your days. Oh, God, do I have my moments. I let myself cry, and I let myself go there," she said. "But then you flip it around and focus back on what's important."
Her goals for the future are simple — continue to fight cancer with every ounce of her being and make as many memories with her son as she can.
After all, "none of us are promised tomorrow," she said. "Live for today."