For nearly 10 years, volunteers from two Omaha churches have organized and served a Thanksgiving dinner for those who are homeless or without family.
Kountze Memorial Lutheran Church and St. Peter Catholic Church — both downtown — used to put on two separate feasts until it occurred to planners that they could collaborate. They cook the turkeys at Kountze, which has more oven space, and set up the tables in the gym at St. Peter, the largest space in both buildings.
"They install a chandelier, put white linens on the tables," said the Rev. Ashley Hall, Kountze associate pastor. "It's just a wonderful event."
The meal illustrates the deliberate move toward ecumenism that's been brewing for 50 years between Roman Catholics and some Lutherans, an effort to restore unity that was lost when German priest Martin Luther split from the Catholic Church in 1517.
And this year, the meaning of the collaboration is especially visible, as it comes about a month after this week's 500th anniversary of Luther's defection, which came to be known as the Reformation.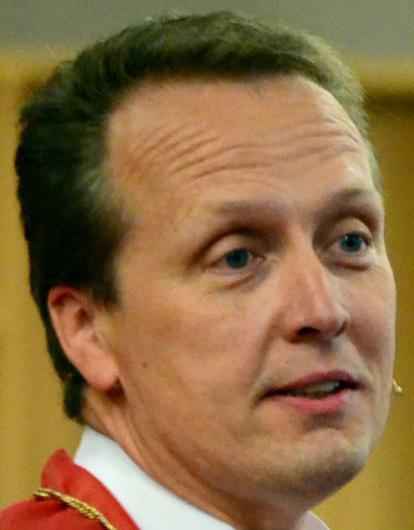 One of the goals of the many events surrounding that anniversary is to rejoice in the progress made toward unity, said the Rev. Brian Maas, bishop of the Nebraska Synod of the Evangelical Lutheran Church in America.
"It's an excellent opportunity not only to mark the reality of the Reformation but to celebrate healing some of the rifts that resulted from the Reformation movement," he said. "We've learned that we agree on a lot more than we differ on."
Anniversary observances are also important because they allow Christians to renew their commitments to the principles of the Reformation — "saved by grace alone" is one of the major tenets — and to give thanks for what's been and commit to what lies ahead, Maas said.
For the Lutheran Church-Missouri Synod, the anniversary is a "continued proclamation," said the Rev. Richard Snow, president of the denomination's Nebraska District.
"It's important that we share the good news that (God) loves us not because of what we do but because of who He is," Snow said.
The official anniversary is Oct. 31. Lutherans around the world have been planning events for some time. In the Omaha area, that means worship services, festivals, a carnival, a drama about Luther and several bratwurst feeds.
It's not expressly confined to the Lutheran Church — Covenant Presbyterian Church in Omaha will have a special Reformation service Wednesday night.
Pilgrimages to Germany have become a cottage industry on numerous travel websites. The pastor of Pacific Hills Lutheran Church in Omaha is currently leading a tour. Other websites even sell 500th anniversary T-shirts.
The Reformation began when Luther published his "Ninety-Five Theses," a list of grievances against Catholic practices such as indulgences (a way to reduce one's punishment for sin) and the church's belief in the merits of the saints (Luther said that had no foundation in the Bible).
Other Protestant reformers such as theologian John Calvin joined the fray, and the Reformation opened the door to the myriad denominations we have today, and essentially closed the door to Christian unity.
Because unity was lost, said theologian Eileen Burke-Sullivan, an associate professor at Creighton University, the Reformation was not a shining moment in the history of Christianity.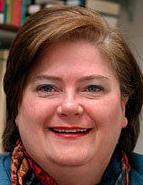 "The Christian church should be unified," she said. "From its earliest inception it understood itself as one body of Christ. We are supposed to be modeling the divine life in the world — how can you love God and hate another Christian?"
Even so, it's important to mark the 500th anniversary of the Reformation, she said: "We're remembering so we won't repeat it."
She believes that unity will come, though she predicted that it could take several centuries. Moves toward ecumenism have been prevalent since 1917, and strides have been made, she said.
Hall and Maas agreed, citing some notable achievements.
In 1999 the Catholic Pontifical Council for Promoting Christian Unity and the Lutheran World Federation signed a joint agreement that states "a common understanding of our justification by God's grace through faith in Christ," resolving a conflict that dated back to Luther's time. It basically confirms the belief that you get to heaven through grace rather than good works. The World Methodist Council signed the document in 2006 and the World Communion of Reformed Churches in July.
Local ELCA Lutherans and Catholics have had two joint prayer services in the year leading up to the anniversary, and this afternoon, a large Reformation commemoration service will be conducted at St. John Catholic Church on the Creighton University campus.
"Archbishop (George) Lucas made it available since we don't have a sanctuary big enough," Maas said.
More than 800 people are expected to attend. Representatives from other faiths will be there, and Marty Wheeler Burnett, canon precentor of Trinity Episcopal Cathedral in Omaha, will be the choir director.
Kountze also has a joint Ascension service with Trinity Cathedral each year, said Hall, who's also an associate professor at Creighton, and of course, local churches continue to find ways to work together to help others, such as the Kountze-St. Peter partnership.
"One thing that should unite us is the call to clothe the naked, feed the poor and make manifest the Christian faith that we share," he said.