The Henry Doorly Zoo & Aquarium and Zipline Brewing Co. are about to release their second microbrew benefiting conservation, and we got our hands on an early sample.
It's called African Elephant XPA. The XPA stands for extra pale ale, but think of this like an American pale ale that's even lighter and smoother than the name might suggest.
Diana Gutsche, brand ambassador for the brewery, described it as "sparkly, tangy and fruity."
All the hops in the beer come from a limited batch in South Africa that sells only to single-batch brewers. The end result is an XPA with a faint dried strawberry scent that should connect with both craft beer fanatics and mainstream drinkers.
"We were trying to find flavors that appealed to everyone, not just beer dorks," Gutsche said. "When you think about the zoo crowd, that's everybody."
It's the second of four beers created for the Zoo Brew Series, following up Red Panda Wheat.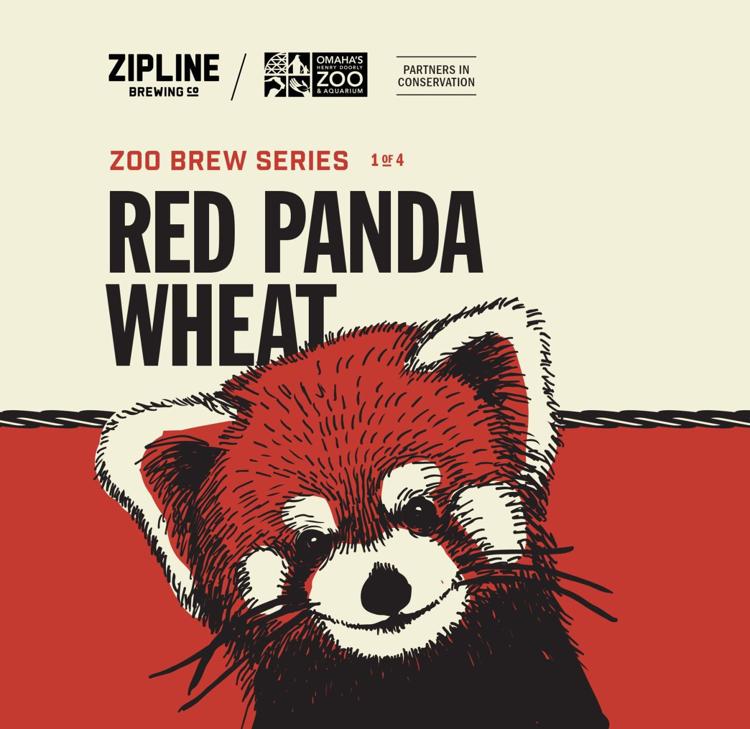 Proceeds after production costs for each beer go toward conservation. Dr. Cheryl Morris, the zoo's chief conservation officer, said each batch of beers (there are four in total) should raise about $2,500.
"Everyone who has held one of those bottles in their hand has truly helped," Morris said.
Proceeds from the first brew in the series, Red Panda Wheat, were given to Red Panda Network to help produce a population count for the species in Nepal, among other projects.
Funds from the African Elephant XPA will be given to a pair of elephant-centric organizations, the International Elephant Foundation and 96 Elephants, primarily for community education and anti-poaching efforts for the last herd of elephants in Nigeria.
The remaining two beers in the series are a Rockhopper penguin-themed bock, to be released in January, and a snow leopard-themed wit coming in April.
Photos: 106 of our favorite shots of Omaha's Henry Doorly zoo creatures through the years
Through the years, Omaha's Henry Doorly zoo has cared for animals as large as elephants and as small as tree frogs, offering the public a broad look at the earth's biodiversity.