Most kids fit video games around their studies.
15-year-old Omahan Owen Schlatter now will fit his studies around video games.
Schlatter has been a hot topic in the gaming world since joining a professional "Counter Strike: Global Offensive" team a few days ago. He signed with Complexity, a Dallas-based gaming company that's partly owned by Jerry Jones, owner of the National Football League's Dallas Cowboys.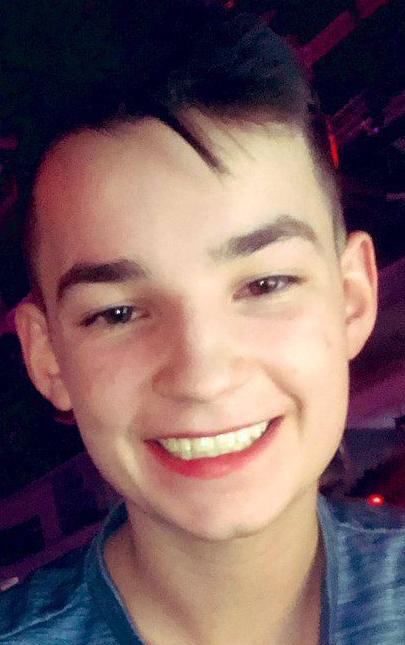 Known as Obo to gamers (his Twitter handle is @OboCSGO), Schlatter was a freshman at Creighton Prep last year. He's moving to Dallas and will work with tutors to earn a high school diploma online while playing "Counter Strike" as a full-time job, said his mom, Jennifer Schlatter.
He made about $23,000 last year as a semi-professional on Faceit, an Internet gaming platform, she said.
Owen will make good money as a pro, but Mom isn't disclosing any figure.
"You can make money all different ways," she said, mentioning tournament prizes, salaries and sponsorships.
"It's a very lucrative business. It's to be determined how he will perform in a noise-canceling headset with hundreds or thousands of people watching."
This week, Owen is in London competing in the Season 7 Esports Championship series at the SSE Wembley Arena, which holds about 12,500 people.
Most major "CS:GO" tournaments require participants to be at least 16, so Obo would not be eligible. Faceit, which is running the London outing, says gamers 13 and older can play, opening the door for Owen to compete alongside his new teammates.
It soon will be a moot point, because he turns 16 on June 26.
Owen began playing when he was 13 and caught on quickly.
"He was good from the second he picked it up," Jennifer Schlatter said. "It was apparent he had some natural talent."
His arrival at Complexity was widely touted on social media and gaming websites. Upcomer.com, which covers Esports news, called Obo "The young terror of Faceit" and predicted he will find success as a pro.
"For Complexity, Obo's signing is a step toward a more successful future," Upcomer writer Alexander Lee said.
For Owen's part, he's thrilled to be with the company.
Sign up for the Go newsletter
This complete guide of local music, movies, dining and entertainment will have you weekend ready.
"I can't thank you enough for this opportunity," he tweeted Monday. "I am going to do everything I can to make you and all those who support me proud. It's time to show what I can do when it matters most."
Mom said one person at Complexity is assigned to see that players have everything they need, and she's confident her son will be in good hands. She acknowledges, though, that his needs will be different from those of older players.
She will help him get settled in his quarters, but will remain in Omaha with his siblings. She frequently will return to Dallas to make sure he's OK. Owen also will be able to fly home frequently because he will have ample time off.
And, she said, "if he doesn't like it, he can come home and play streaming (games)."
Owen hopes to pursue this dream as long as he can.
"He wants this to be his permanent career," Jennifer Schlatter said. "He's admired by pros because he's so young and so good. He's way ahead of the game."