The Sower that stands atop the Nebraska State Capitol will grace our license plates beginning in 2017, Gov. Pete Ricketts announced this week. And the reveal prompted strong reactions. World-Herald cartoonist Jeff Koterba weighed in, and we asked a few other area artists how they feel about the rendering.
Just the other day I was joking with a colleague that quite possibly I've sketched the Sower more than anyone else in Nebraska. Although I was kidding around, I would challenge anyone to prove me wrong.
During my 26-plus years at The World-Herald, I've drawn the statue atop Nebraska's Capitol numerous times, including: the annual visit by lobbyists to "Sower Claus"; a scared child in the Sower's bag, hiding out until the state's welfare system is fixed; and most recently, when commenting on pending legislation, the Sower coming face to face with a spy drone.
I've even climbed into the Capitol's dome and gazed up from a hatch beneath the Sower's legs.
So when Gov. Pete Ricketts unveiled the new license plate design, you can imagine how I nearly fell out of my drawing table chair.
The image of the Sower on the license plate seems to me to be distorted, as though the elegant form I have studied over the years from every angle has been squished down and stretched sideways.
Instead of the graceful statue created by Lee Lawrie — who also created Atlas in New York's Rockefeller Center — this new version looks more like … an ape.
And how about those arms? I'm all for weightlifting and Husker football but, by comparison, those biceps are as thick as legs.
And then, of course, there's the issue of how the Sower is, um, holding his bag of seeds. It doesn't take a cartoonist to see that in the original, the positioning of the Sower's left hand looks nothing like the one that will now grace our automobiles for years to come — it's angled down, not up and outward as is shown on the license plate.
And can I tell you? From my visit to take in the Sower up close and personal? Lawrie's creation, for all its sowing of seeds, is quite chaste.
Maybe next time Nebraska can ask me for help for the license plate design. After all, I can practically draw the Sower in my sleep.
Stately or seedy? Other artists have their say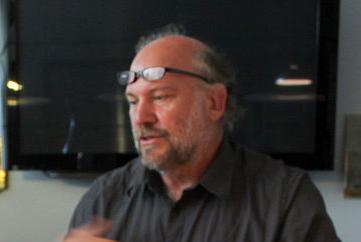 » John Lajba, Omaha sculptor
"I think it's necessary that it's a little bit bolder than the actual sculpture itself, because then it stands out on the plate ... the real sculpture is a little bit more elongated, more slender. This one is a little bit more muscular, but it's still inspired by the Sower. ... I actually like it."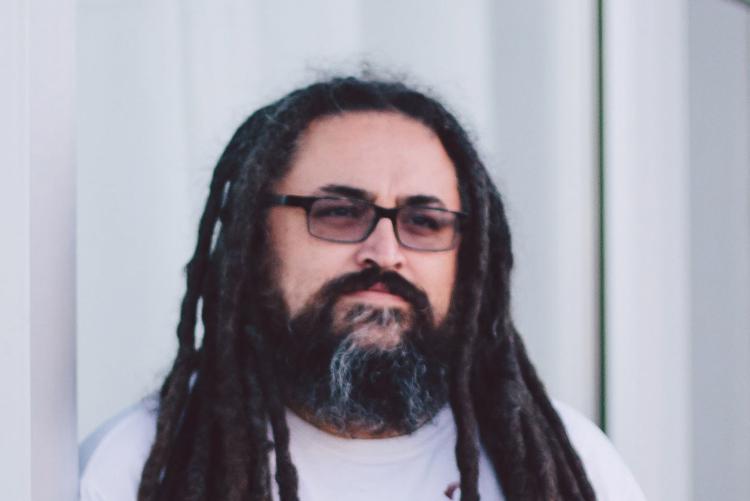 » Bart Vargas, sculptor and art faculty member at University of Nebraska at Omaha
"When you take a sculpture or a work of art that is supposed to be experienced in three dimensions, when you reduce it to two dimensions ... you lose so much of the experience and so much information. I think it can't help but be awkward."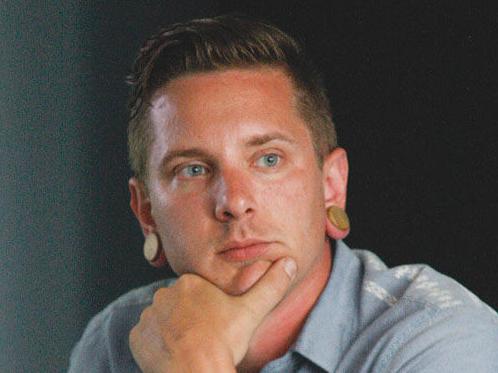 » Joel Damon, co-founder and curator of Project Project contemporary arts space
"People can say what they want about the image and what it looks like — some guy pulling his pants open, you know, whatever happening downstairs. ... At the same time, it's a very highly recognized symbol for the residents of Nebraska. It's just a poorly designed plate. The end."