In 1863, the muddy little town of Omaha hanged a Kansas legislator convicted of robbing and killing his business partner.
Thousands gathered for the event, perhaps more people than Omaha's population at the time. Crowds swelled so large that 40 cavalry troops from Iowa escorted the prisoner to the gallows.
It was the young Nebraska Territory's first legal execution and, according to several historians, a sign that — at least in Omaha — vigilante justice soon would be ending.
But perhaps the most interesting part of the execution of legislator and judge Cyrus H. Tator was its location.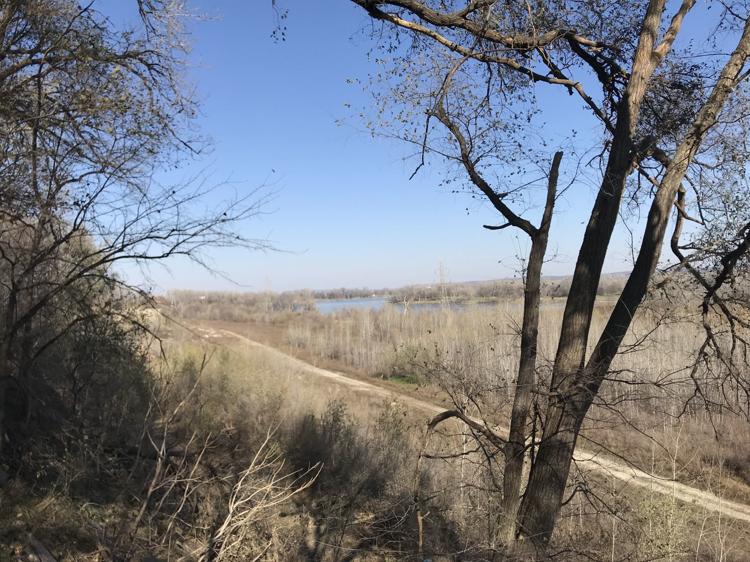 The judge was hanged not on court grounds, but at the scene of the murder, on a bluff overlooking the Missouri River in what would become north Omaha.
"That usually would go along with lynch law, not a legal proceeding," said Ryan Roenfeld, former president of the Historical Society of Pottawattamie County. "Omaha was trying to become a real city (with) some sense of law and order. Some sense, anyway."
The 23 men Nebraska has put to death
Twenty-three people have been put to death by the state of Nebraska since the state took over the task from individual counties in 1903. The World-Herald has reported on every execution. A look at that coverage:
"It's definitely forgotten history," said north Omaha amateur historian Adam Fletcher Sasse. "At some point, it just kind of fell off the radar."
Accounts of the day varied, and some details might never be confirmed, but here's a general consensus of what happened:
A boy named Horace Wilson was gathering driftwood along the western shore of the Missouri River in June 1863 near Saratoga, an area also known as Sulphur Springs. That westward bend of the river was later cut off during a flood, and it became Carter Lake.
The boy found a body wrapped in heavy chains around the neck, shoulders and legs. It took days, but the body was eventually identified as that of Neff, an immigrant who arrived in Omaha from Denver earlier that year. Neff had come to town with his freighting partner, 30-year-old Tator, and with three empty wagons, gathering supplies for a trip back west.
Two of Neff's wagons were found abandoned at the scene. The third was missing.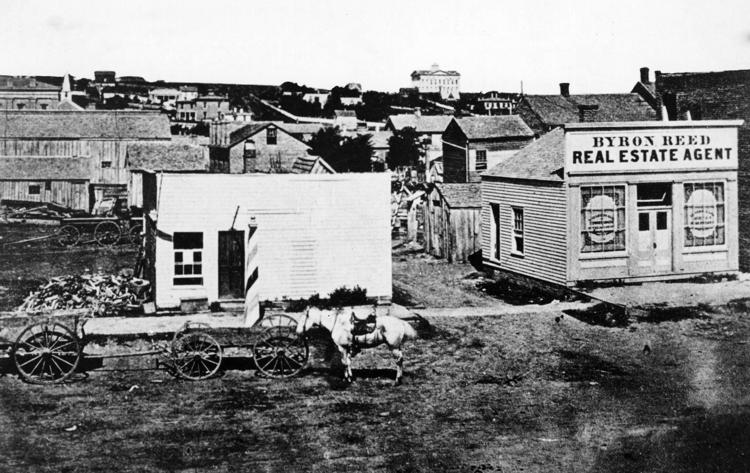 Nebraska Territory Gov. Alvin Saunders offered a $200 reward for the capture of the guilty party, "fearing that a great crime would go unpunished."
Tator became the key suspect when a man named Herber P. Kimball told police that Tator sold him six yoke of cattle in Florence and unsuccessfully tried to sell him wagons. On the gallows, Tator would claim he had never seen Kimball before the trial.
About a week after Neff's death, Douglas County Sheriff Thomas L. Sutton captured Tator in Colfax County near present-day Schuyler. Tator and his team of cattle were stalled at the Platte River, awaiting passage via Shinn's Ferry.
"They found a big wad of money in his pocket," Fletcher Sasse said. "This was pretty damning evidence."
Judge W.P. Kellogg presided over the case. Tator was prosecuted by George B. Lake and Charles H. Brown, and he was defended by A.J. Poppleton and William A. Little.
Tator had established a law practice in Kansas in 1856 and twice was elected probate judge of Lykins County, Kansas, so he understood the legal system.
"He relied chiefly upon his past record to secure an acquittal, but in vain," wrote Arthur Cooper Wakeley in his 1917 book "Omaha: The Gate City."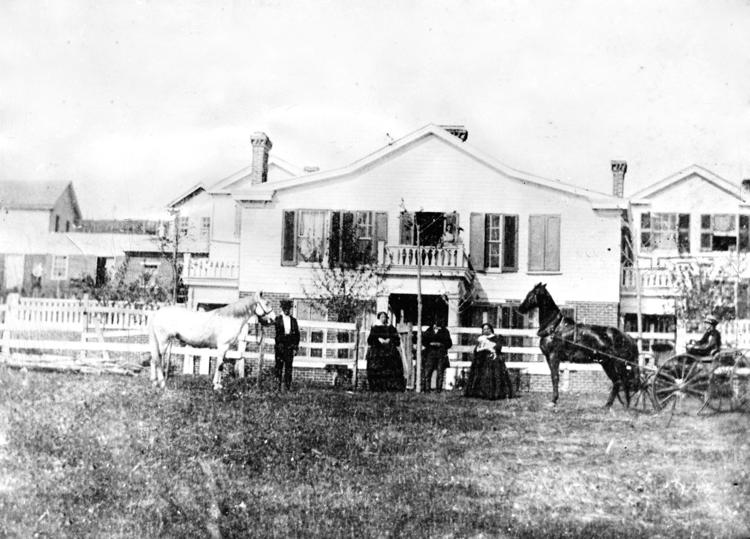 In addition, Tator had Poppleton, a former Omaha mayor and a lawyer well known for his later work with Union Pacific and the Standing Bear trial, in his legal corner. But the jury found Tator guilty. He appealed and was denied.
"He was a politician, he was a former probate judge, he was a businessman, and that's not usually who got hung," Roenfeld said of Tator. "The fact that A.J. Poppleton couldn't get the guy off or get his sentence reduced to just a couple years in prison meant the guy was really guilty or they really didn't like him."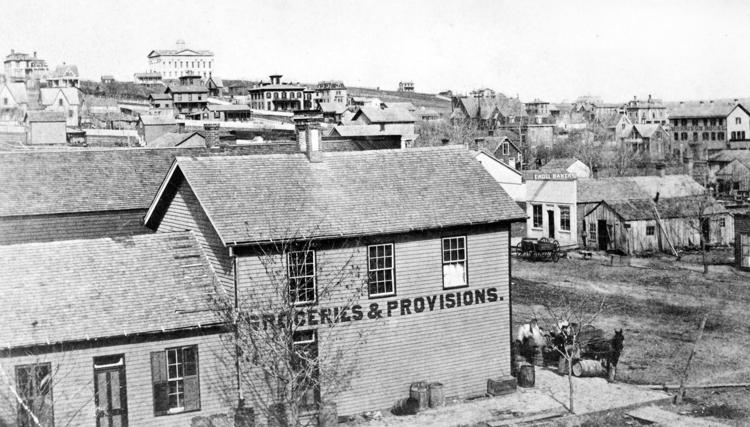 At 11 a.m. on a Friday in late August, 40 soldiers from Company C of the 7th Iowa Cavalry escorted Tator from his jail cell in downtown Omaha to a scaffold 2 miles north of the city. The road to Saratoga, now North 16th Street, was lined with people.
News accounts from the time say the crowd numbered approximately 2,000. Omaha's population in 1860, three years prior, was 1,883.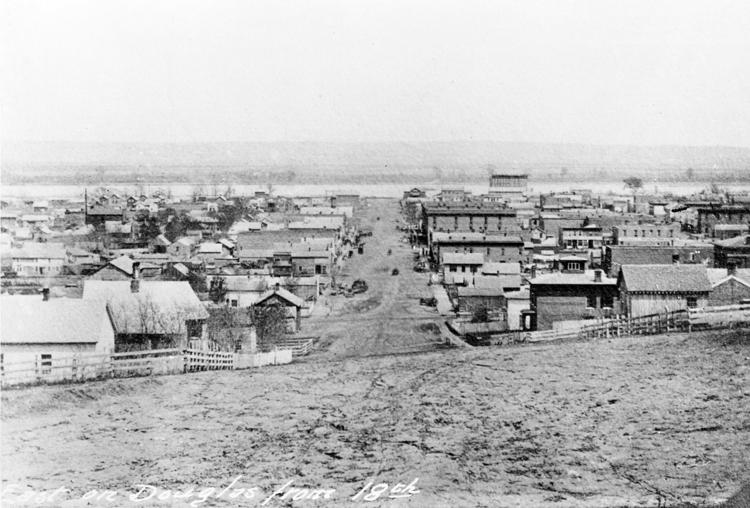 It took an hour and a half for the caravan to arrive at the gallows. The hanging apparatus was a four-post wooden platform erected just for the occasion, with a trapdoor, a staircase and ample seating room for Tator, the sheriff, a marshal and a Rev. Lemon.
"I wish to say, that I call God to witness — that God into whose presence I shall be ushered in a few moments — that this statement contains the truth. I am an innocent man. I did not murder Isaac Neff, and do not know who did the deed. The guilty man is at large, while I am here to suffer the penalty of his crimes."
Sheriff Sutton then placed the black cap over Tator's head, and Tator muttered "Sheriff, this is a painful duty for you to perform."
At 1 o'clock, Sutton sprang the trap door. Tator hung for 22 minutes before he was cut down.
"He succeeded, as criminals of that sort usually do, in betraying himself," wrote the Burlington (Iowa) Weekly Hawk-Eye about a week after the hanging, "and now (he) has paid the penalty of his folly and wickedness."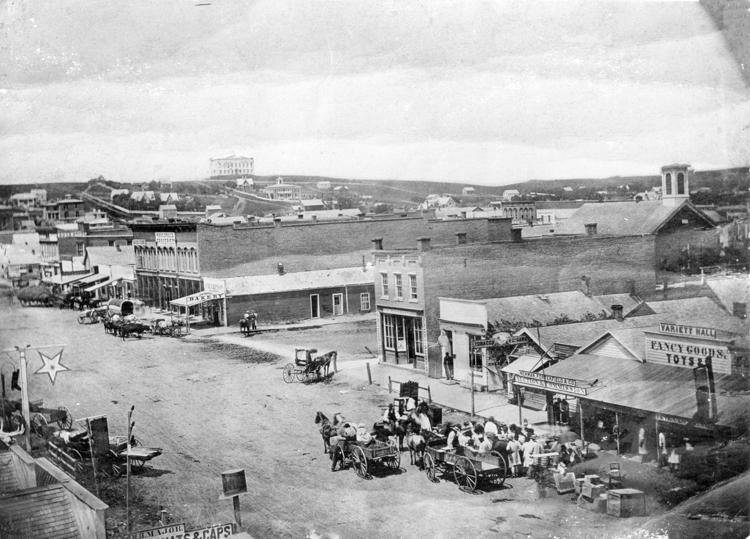 Some historians say Omaha and, to a degree, the larger Nebraska Territory entered a new era when that trapdoor fell.
Vigilante justice in Omaha did not stop with the execution of Cyrus Tator — the 1919 lynching of Will Brown is noted by some as the city's moral low point — but it was a signpost that the city, which would soon lay tracks for the transcontinental railroad, was at least trying to grow up.